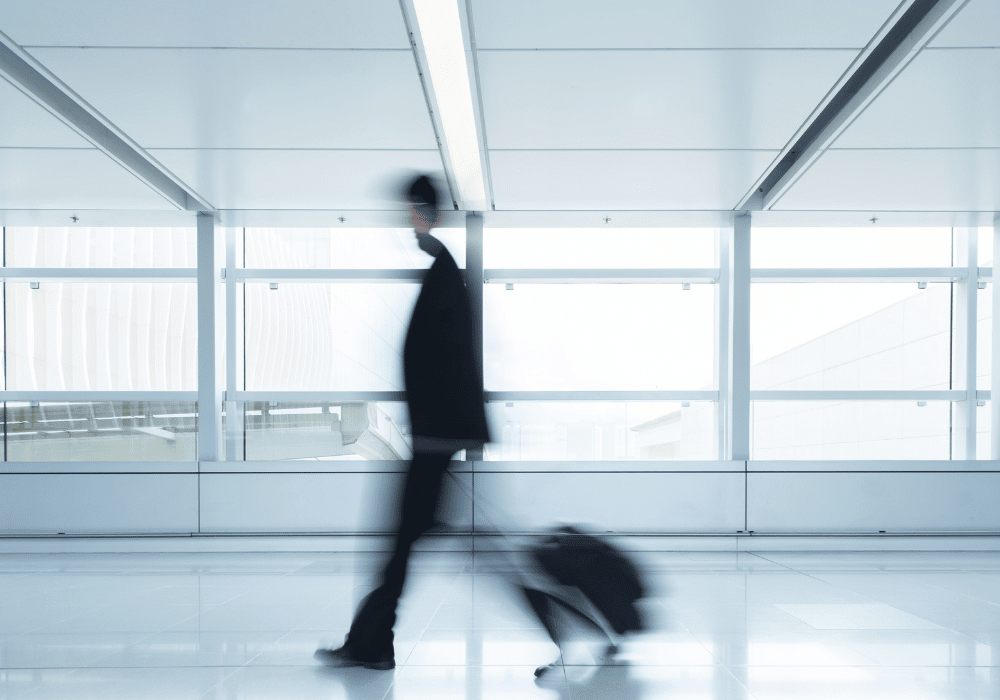 What Business Travellers Look for in a Small Hotel
Business travel can be hectic and exhausting, so small hotels need to meet the needs of travellers. This includes offering comfortable accommodations, convenient amenities, and good customer service.
If you're looking to target this demographic, in this article we discuss the common reasons why business travellers choose to stay in small hotels, as well as the specific needs they may have during their stay.
Why a business traveller would choose a small hotel over a large chain
Personalised approach
One reason business travellers may choose a small hotel is for its intimate and personal atmosphere. In a larger hotel, it can feel impersonal and crowded, whereas a smaller establishment allows for more one-on-one interactions with staff.
Accessibility
Small hotels are often located in the heart of a city or business district, making them more convenient for meetings and events. Additionally, they may offer easy access to public transportation and other important amenities.
Better value for money
Smaller hotels are usually far more inexpensive than larger chain hotels. They are also a lot more accommodating and are more likely to give you discounts for staying longer or for being a repeat customer.
More contemporary, and also a change of pace
You have to remember that smaller hotels don't necessarily mean less luxurious. Many small hotels offer contemporary facilities and design, providing a refreshing change from the cookie-cutter atmosphere of chain hotels. This is because smaller hotels are built newly, or renovated to keep up with current design trends, rather than adhering to a specific chain brand's style guidelines.
This would be a great change of pace for a travelling businessman who has lived in the monotony of the standard hotel layout.
Peace and quiet
Most small hotels do not host parties or big events because of their limited space, making for a quieter and more relaxed atmosphere. This is ideal for business travellers who need a peaceful environment to work or rest.
What are business travellers looking for in a small hotel?
Location
As business travellers are not necessarily tourists, they are more likely to want to be where the city centre is. This means being near transportation links, major business districts, and important amenities such as restaurants and cafes. Business travellers may have to leave to go to meetings or events, so being in a convenient location can be crucial.
Amenities and services
Some important amenities business travellers may look for are:
Fast WiFi: When you are travelling for business, your work comes first. This means you would need reliable high-speed WiFi and overall internet connectivity across your property. Being able to access the internet quickly is important for business travellers, as they may need to work or conduct meetings online during their stay.
Co-working spaces: Having a dedicated co-working space also helps, as people can book it for a few hours to get their work done in a quiet environment. Many small hotels offer a dedicated space for guests to work, such as a business centre or quiet lounge area. Make sure that lighting is perfect for reading and working, both in their room, as well as in the co-working spaces. It's also important that there are tables and chairs available for them to use.
Gym facilities: Business travellers often have busy schedules and may not have time for a proper workout. Having a gym or fitness centre in the hotel can be convenient for them to squeeze in some exercise during their stay. If your property doesn't have enough space for a full gym, at least try to provide basic equipment such as weights and yoga mats.
Transportation options: It's also essential to have different transportation options available. Whether it's nearby public transportation or the hotel offering shuttle services, having options for getting around can make life easier for a business traveller.
On-site dining: Another way to attract this demographic is to provide on-site dining options. For those with busy schedules, having a restaurant or cafe on-site can save time and hassle in finding meals during their stay.
Room service: Along with on-site dining (or in absence of), having room service available is also important for business travellers. This allows them to have food and drinks brought directly to their room, making it more convenient for them during those long days of work. If you aren't able to provide on-site dining, you could team up with local restaurants to provide a variety of room service options.
Laundry services: Business travellers may also appreciate having laundry services available, as they may not have time to do it themselves during their stay. If you aren't able to accommodate this on-site, partnering with a nearby laundry service can provide this much-needed amenity.
Printing or scanning: Business travellers may need to print or scan documents, so having a 24-hour front desk with printing and scanning services is a must. They may also need to send packages or have access to a general post office, so having a concierge who can help them with that would be valuable.
Flexible check-in/check-out times: Business travellers may have unpredictable schedules, so offering flexible check-in and check-out times can help accommodate their needs.
Personable service
Business travellers are a lot more demanding than regular tourists, but they also like to form long-term relationships with the hotels they stay at. Hence why it is important to have a strong focus on providing personable and tailored customer service.
This means addressing them personally, rather than just being a generic hotel staff member. Being able to remember their preferences (such as preferred room temperature or pillow type) can also go a long way in making them feel special and valued.
You should also make sure that your staff knows the ins and outs of the city and can give recommendations and directions. Whether it be to the nearest coffee shop, the best place for a corporate dinner or the relevant bus/train route that will take them to the destination. Also, train your staff to be able to book transportation to and away from the hotel. Showing that personal touch goes a long way in building those long-term relationships and gaining repeat customers.
Price
Business travellers may have their expenses covered by their company, but they still want competitive prices and packages that meet their needs (such as a co-working space or transportation options). Offer deals and discounts to attract this demographic, and consider offering corporate rates for companies that frequently use your hotel for business trips. Finding the balance between price and amenities is crucial in attracting business travellers. Don't lower rates solely for this demographic, but make sure they are competitive enough to attract clients.
Comfort and convenience
Business travellers are often in a hurry during their stay, so it's important to have comfortable rooms that are also convenient for them to access. This includes having easy check-in and check-out processes, as well as room keys that can be easily accessed without any issues.
Being able to provide amenities such as a mini-fridge, coffee maker, and ironing board in the room can also make their stay more comfortable and convenient. Having on-site laundry services or offering laundry bags for them to drop off during their stay is also a plus. It's these little touches that can make their stay less hectic and more comfortable.
Overall, business travellers want convenience and efficiency in their stay. They want a comfortable place to rest after a long day of work, as well as amenities that can help them conduct their business successfully. It's important to pay attention to their needs and cater to them to attract and retain this lucrative demographic.
Subscribe to our newsletter