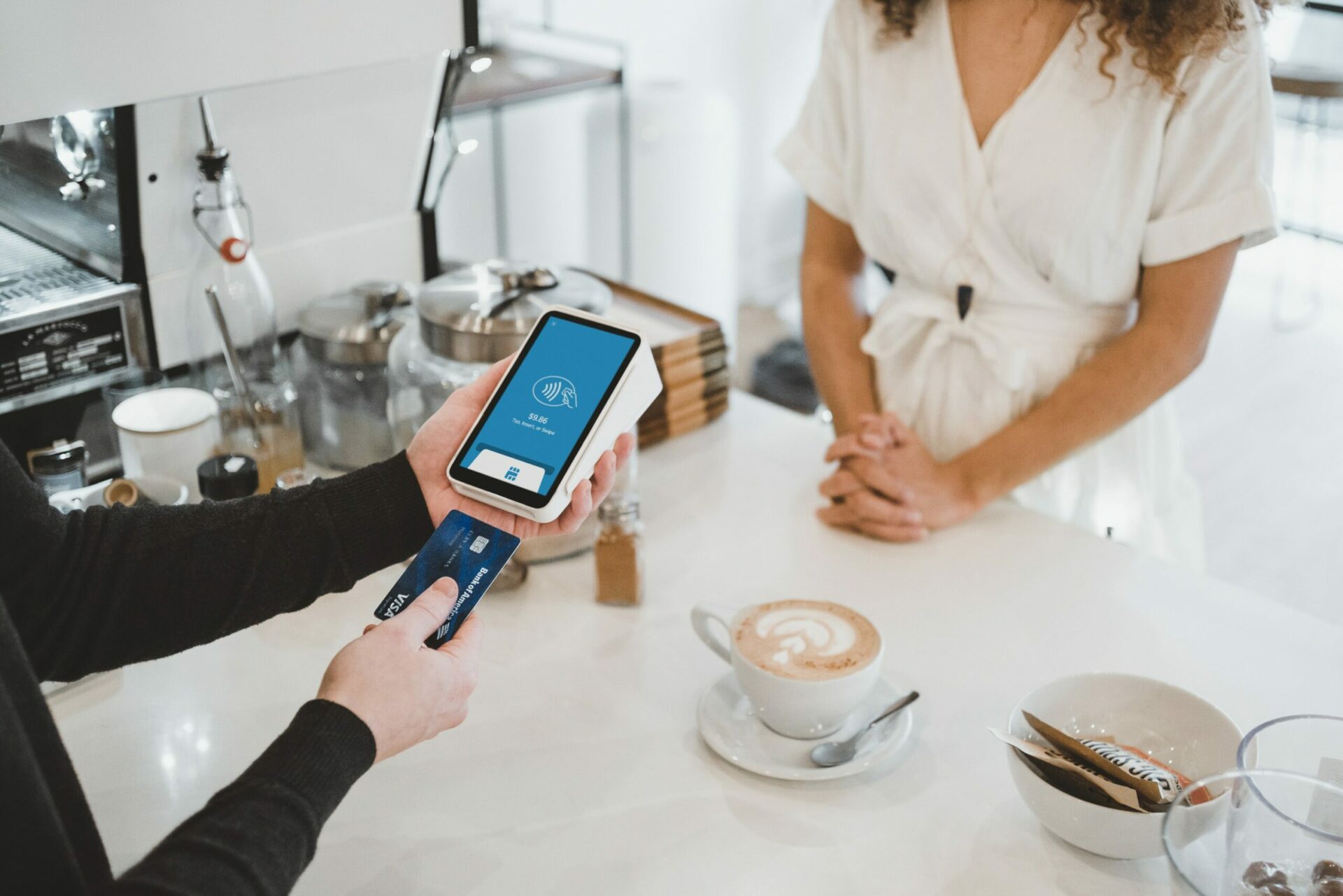 POS Systems: Overview and Why They're Important for Hotels
A POS system is a computerised system used to streamline and track transactions made within a business. A POS system can be used for a variety of purposes, including sales tracking, inventory management, customer loyalty programs, and more.
For hotels, a POS system can be used to manage room reservations, track guest check-ins and check-outs, process payments, and more. A POS system can also help hotels to better understand their guests' needs and preferences, as well as identify any operational issues that may need to be addressed. Overall, a POS system can provide a number of benefits for hotels, including improved efficiency, better customer service, and increased profitability.
If you're considering a POS system for your hotel, continue reading for a complete overview of POS systems, and how they can benefit your hotel business.
What is a POS Hotel System?
 As a hotelier, you must've come across something known as a point-of-sale (POS) system, and how it's essential for your day-to-day operations. But what exactly is a POS Hotel System? Well, to explain it in simple terms, a POS system is essentially something that facilitates the processing and recording of transactions between a hotel and its customers (guests).
Learn more about how Preno can help your business grow
Subscribe and you'll receive an information pack with everything you need to know about optimising your hotel with Preno.
POS systems are widely used in restaurants and retail stores, and they've become quite popular in the hospitality industry too. They make it easier to collect your guests' purchases from different points of sale. For instance, if a guest booked a message, had breakfast, and then a drink, they wouldn't have to pay for all these services at once. Every purchase they make will be added to the bill automatically, thanks to the POS system. They will then be able to pay it all out during checkout.
Although a POS Hotel System looks very much like a cash register, it's far more advanced and complex. It is a computerised network made of certain hardware and software components, which help in consolidating and optimising various aspects of hotel management, such as:
Handling sales through multiple channels.
Marketing.
Inventory management.
Employee management, and more.
A POS Hotel system also holds crucial information which can be used for better decision-making and further analysis.
There are basically two types of POS systems used in the hospitality industry – Legacy-Based POS Systems and Cloud-Based POS Systems.
What are the key features of a POS Hotel System?
Now that you know what is meant by a POS Hotel System, let's take a look at its main features.
Payment Processing: POS Hotel Systems make it easier for customers to pay at different outlets with different methods of payment like checks, cash, or credit/debit cards. Advanced POS Hotel Systems also come with multi-payment transaction features for managing bills, such as:
Splitting the bill for an item.
Splitting a bill and paying via different methods.
Subtracting one guest from the final payment if they leave earlier.
Customer Management: A POS Hotel System can also help you in building a better relationship with your customers by collecting important information about them. By analysing their transaction history, you will be able to provide your guests with a personalised experience and also build better marketing campaigns.
Inventory Management: POS systems are also great for keeping a track of your inventory so that you know when it drops below a stated amount. Some POS systems also come with automatic reordering capabilities, to ensure that there is always an uninterrupted supply of inventory essential to your operations.
Labour Management: Not many know that POS systems also allow you to track and monitor your employees as they clock in and out. Some POS Hotel Systems also come with options for scheduling. An example of this is a POS system that creates employee schedules based on factors like skillset, labour laws, and hotel occupancy.
Reporting and Analytics: Since POS systems keep a track of all transactions, they can generate valuable insights about your business operations. This means that you get detailed reports of income generated from both walk-in guests and those with bookings. This data can be used to improve various aspects of your hotel business, including sales strategies and marketing efforts.
Integrations: Your POS Hotel System can be connected with other management systems like PMS for more efficient data sharing. This would allow you to get a complete overview of your hotel business and make better decisions.
What's the difference between a PMS and a POS?
We've already discussed how a POS Hotel System helps hoteliers in conducting sales transactions, besides managing several other functions. But you might be wondering – what is a PMS, and how does it differ from a POS Hotel System? And, what is its use with a POS system? A PMS or Property Management System is another business management system that can help you in taking care of your day-to-day hotel front desk operations. This system helps in managing everything, from bookings, billing, inventory management, budgeting, and accounting, to gathering the guests' information and more.
Depending on the type of hotel you run, you might have different points of sale. By integrating your POS Hotel System with a PMS solution, such as Preno, you can remove the complexities around managing expenses and billing between the numerous touchpoints. The billing information from every touchpoint will be sent to your PMS, after which it will be added to a centralised account for the guest. This will not only make your payment transactions quicker but also reduce any likelihood of discrepancies or errors.
Main types of POS
Terminal or Desktop POS Systems: These POS systems come with a cash register or counter for performing all the financial transactions with guests. Terminal POS Hotel Systems usually have a wider range of capabilities, covering everything from staff to inventory management. This can be a great option for your hotel if you want a single system that can take care of all your needs.
Mobile POS Systems: These POS systems can be of two forms – extensions of POS systems or standalone apps for mobiles. Mobile POS systems are very popular these days as they are portable and allow you to conduct transactions anywhere in the hotel. When compared to the other POS systems, their functionality is fairly limited. However, it's an excellent option for smaller hotels that don't need a wide range of features. They are mostly used for tasks such as check-in/out, room service, and concierge services. 
Self-Service POS Systems: The main use of these POS systems is to reduce manpower, shorten waiting time, and speed up the checkout process. Self-service POS systems help in providing the customers with a contactless experience. These days, with the COVID-19 pandemic, self-service POS systems have become even more popular as they help to minimise the risk of infection.
Kiosk POS Systems: Kiosk POS systems are similar to self-service POS system but with a few key differences. For starters, a kiosk is usually placed in a common area, such as the lobby, whereas a self-service POS system can be placed anywhere. Kiosks also have a larger screen and a physical keyboard, which makes them more user-friendly. They are mostly used for tasks such as booking tickets or ordering food.
Legacy-Based POS Systems: These are also known as on-premise or traditional POS systems. These POS systems usually require greater investments and greater efforts for maintenance. However, they offer more customisation options and are highly scalable.
Cloud-Based POS Systems: Cloud-based POS systems, also known as Software-as-a-Service (SaaS) POS systems, are the newest type of POS system in the market. They are very popular among small and medium-sized businesses as they are easy to set up and require minimal maintenance. Cloud-based POS systems are also very affordable as they are subscription-based.
Why are POS systems important in the hospitality industry?
 POS systems have grown quite popular in recent years, especially with the emergence of cloud-based POS systems. Considering how advanced this technology has become, it would be wrong to compare a POS Hotel System to a cash register. These systems have the power to markedly change your hospitality business operations, by making it easier for you to provide convenient and efficient services to your guests. What's better is that the guests will have the option to make payments using a variety of methods.
There are many other benefits of POS Hotel Systems besides providing guests with an elevated experience. They also help in streamlining communication between different aspects of your business, reducing the possibility of errors. A POS Hotel System can be great for ensuring that everyone has access to all the relevant information. A great POS system can also help your hospitality business with data analytics, reporting and improving staff productivity, and business administration, among other things.
Overall, POS systems can be extremely beneficial for hotels. They help to streamline communication and reduce the possibility of errors. They also provide guests with a convenient and efficient way to make payments. POS systems can also help with data analytics, reporting, and improving staff productivity. If you are looking to improve your hotel's operations, a POS system may be a great option for you.
Need an PMS that integrates with your POS System? Sign up for Preno's free trial today.
Subscribe to our newsletter