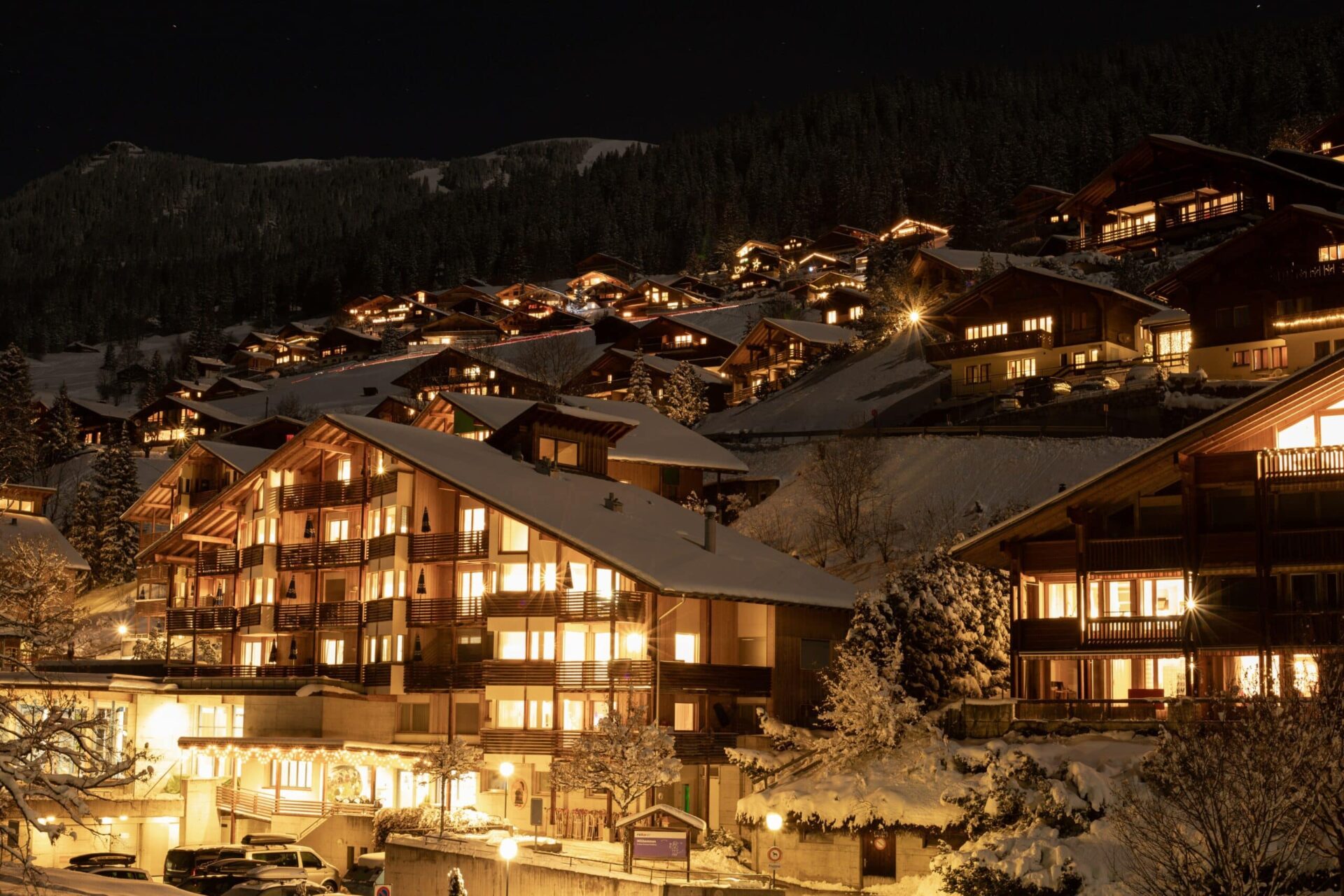 UK Hoteliers: What Is a Hotel Property Management System?
A hotel property management system (PMS) is software that assists hotels in managing their daily operations. A PMS is an online platform that allows a hotel to streamline the process of running its business and increase operational efficiency. It helps manage reservations, guest services, accounting, housekeeping, reporting and marketing tasks. By automating many of a hotel's operations, hotels can save time and money as well as providing better customer service.
In this article, we'll discuss some of the key features of a hotel UK property management system, how it can benefit English or UK hoteliers and why it is important for them to consider if they are looking to improve their operations. We will also include some tips on choosing the right PMS for your business.
Core Features of a PMS
A PMS typically consists of three main modules: reservation management, housekeeping management, and billing and accounting. Here are some of the core features of each module:
Reservation Management
Automated Booking and Check-in/Check-out
One of the most important features of a PMS is the ability to automate booking and check-in/check-out processes. This allows for more efficient processing of reservations and eliminates the need for manual data entry. By being able to check guests in faster, a hotel can provide better customer service and increase its occupancy rate.
Rate Management
A PMS includes tools that allow hoteliers to easily manage their rates and availability, as well as apply discounts and promotions. This helps hotels stay competitive in the market while also providing customers with more options when they book online. You're able to update rates instantly across all OTAs, allowing you to stay competitive and adjust accordingly to changing demand.
Room Assignment, Upgrades and Room Blocks
Another important feature of reservation management is the ability to assign rooms, manage room upgrades, and block rooms for specific guests or events. With this, hotels can optimise their room availability and guarantee that customers are placed in the best possible rooms. It also allows hotels to create room blocks for events, ensuring that everyone attending the event has a place to stay.
Housekeeping Management
Management of Room Assignments
The housekeeping management module of a PMS allows hotels to manage room assignments efficiently. It allows housekeeping staff to know which rooms need to be cleaned and when, reducing the chances of confusion or missed cleaning. For example, with Preno you're able to track housekeeping progress and updates in real-time from the dashboard, so you know exactly when a room has been completed.
Billing and Accounting
Bill Generation
A PMS generates bills for guests, which can be customised based on the hotel's pricing structure. This allows hotels to provide accurate billing information to guests and reduce errors that come from busy check out days and manual data entry.
Integrated Payment Gateway
A PMS also has an integrated payment gateway, which allows guests to pay their bills using various payment methods, such as credit cards, debit cards, and e-wallets. This allows hotels to streamline their billing processes and reduce the need for manual payment processing.
Additional Features of a PMS
Apart from the core features, a PMS can also offer additional features that help hotels manage their operations more efficiently. Here are some of the additional features that are available:
Reporting and Analytics
A PMS provides detailed reports and analytics that help hotels analyse their operations and identify areas for improvement. Reports can include data on room occupancy rates, revenue per available room (RevPAR), and guest satisfaction scores. Analytics can help hotels to optimise their pricing strategies and marketing campaigns.
Marketing and Guest Relationship Management
A PMS can also help hotels manage their marketing efforts and build better relationships with their guests. It can store guest data, such as contact information and preferences, and allow hotels to send targeted marketing messages and personalised offers to guests. This can help to improve guest loyalty and drive revenue.
Staff Management and Scheduling
A PMS can help hotels manage their staff more efficiently by providing tools for scheduling and time tracking. It can also provide tools for training and development, as well as performance evaluation and feedback. This helps hotels to optimise their staffing levels and ensure that staff are properly trained and motivated.
Types of Hotel PMS
There are two main types of PMS available to hotels: on-premise PMS and cloud-based PMS.
On-Premise PMS
On-Premise PMS, also known as local PMS, is a software that is installed on a hotel's server and is used to manage all hotel operations. This type of PMS is generally used by large hotels and resorts that have a dedicated IT staff to manage the software. On-Premise PMS can be customised to meet the specific needs of a hotel, but it requires a significant upfront investment in hardware and software licensing.
Cloud-based PMS
Cloud-based PMS, also known as web-based PMS, is a software that is hosted on a cloud server and accessed through a web browser. This type of PMS is becoming increasingly popular among hotels of all sizes, as it is cost-effective and requires no upfront investment in hardware or software licensing. Cloud-based PMS is also highly scalable and can be customised to meet the specific needs of a hotel.
One of the major benefits of a cloud-based PMS is that it can be accessed from anywhere with an internet connection, which allows hotel staff to manage operations remotely. This can be especially helpful for hotel managers who need to keep an eye on operations when they are away from the property.
In addition to this, cloud-based PMS will have around-the-clock support from the provider, which ensures that any technical issues can be resolved quickly and efficiently. This helps to minimise downtime and ensure that operations run smoothly at all times. They're also very secure, as they are hosted in a secure cloud environment with regular backups and updates.
How to Choose the Right PMS for Your Hotel
Choosing the right PMS for your hotel is an important decision that can have a significant impact on your operations and bottom line. Here are some factors to consider when selecting a PMS:
Consider the size of the hotel
The size of your hotel will play a significant role in determining the type of PMS that is right for you. If you have a small hotel with only a few rooms, a cloud-based PMS may be the most cost-effective option.
On the other hand, if you have a large hotel with hundreds of rooms, an On-Premise PMS may be a better option, as it can handle the complex operations of a large hotel.
Consider the budget
The cost of a PMS can vary widely, depending on the features and capabilities of the software. As a general rule, cloud-based PMS is more cost-effective than On-Premise PMS, as it requires no upfront investment in hardware or software licensing.
However, it is important to consider the long-term costs of each option, including maintenance and upgrades.
Consider the features needed
Every hotel has different needs when it comes to PMS features. Some hotels may require robust reservation management tools, while others may need advanced reporting and analytics capabilities.
Before selecting a PMS, it is important to identify the features that are most important to your hotel & ensure that the software you choose has those features.
Consider the scalability of the PMS
As your hotel grows, so will your need for a scalable PMS. A cloud-based PMS is highly scalable and can grow with your hotel, allowing you to add new features and capabilities as needed.
On the other hand, an On-Premise PMS may require significant hardware and software upgrades as your hotel grows, which can be costly and time-consuming.
Choosing the right PMS for your hotel is an important decision that can have a significant impact on your operations and bottom line. It is important to consider the size of your hotel, budget, features needed, and scalability when selecting a PMS. In addition to this, you'll need to consider whether a cloud-based or On-Premise PMS is the best fit for your hotel's needs. With careful consideration of these factors, you can ensure that you choose the right PMS for your hotel.
Subscribe to our newsletter