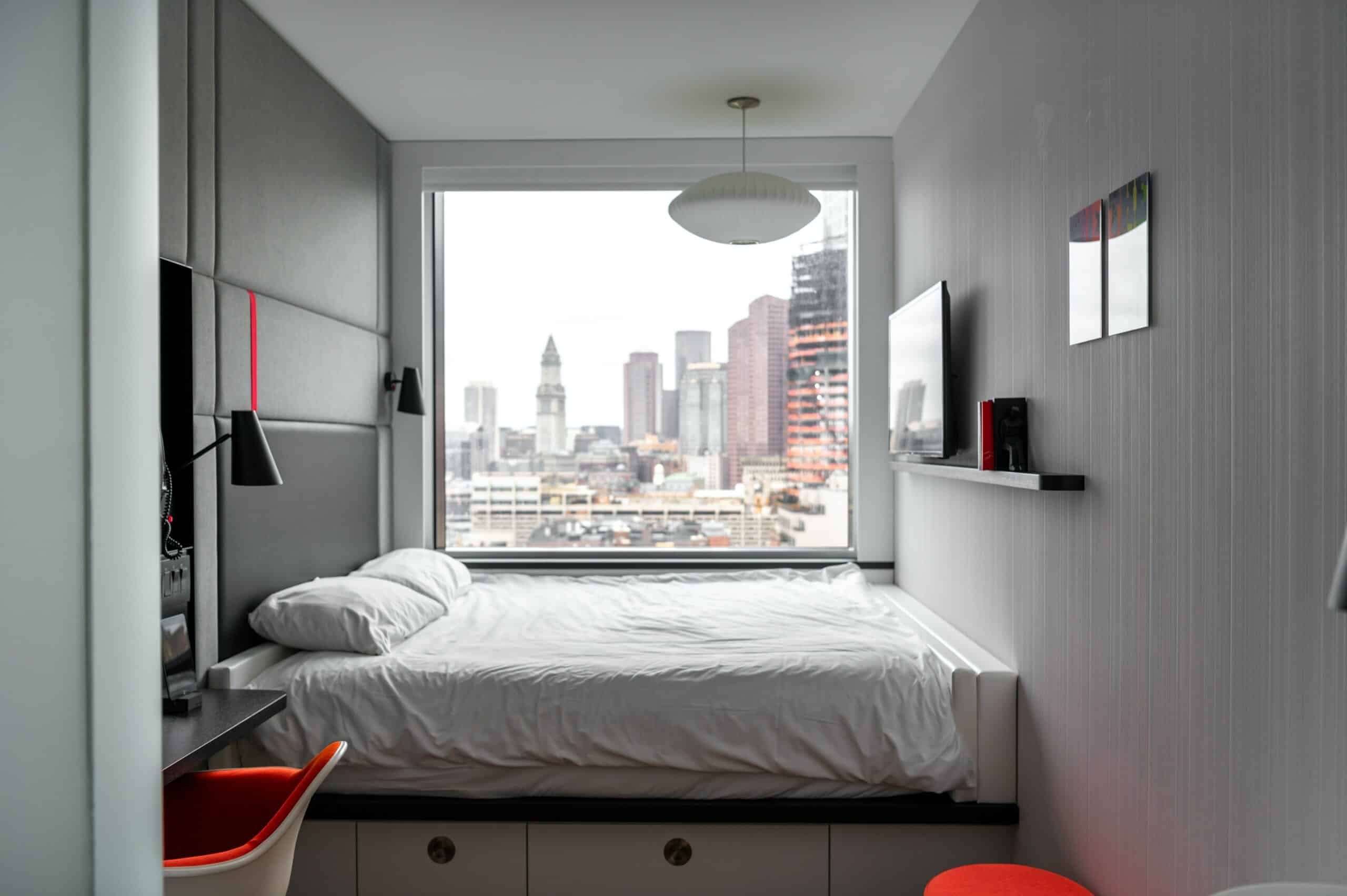 9 Ways to Improve Your Airbnb Ranking
Nowadays, having a good Airbnb ranking is paramount for success on this popular hosting site as the competition continues to grow. Understanding how exactly the rating system works can give any host an edge in climbing up those ranks — but what are the key factors that contribute to your standing?
While a guest's review affects the score in various ways, other factors must be considered when trying to earn five stars across the board. Here are nine specific tips to help you increase your Airbnb ranking:
1. Use SEO strategies
As an Airbnb host, you want your listing to stand out from the rest and be discovered by potential guests. An effective way to increase your visibility is using Search Engine Optimization (SEO) strategies to maximise your audience reach.
Start by researching relevant keywords associated with your rental and incorporate these into your listing's title and description. For example, if you are renting out a beach house, use words like "beach," "ocean," or "seaside."
Then, make sure your descriptions are detailed enough that potential guests have all the necessary information to decide about their stay, including the property's location, any special amenities it offers, etc.
Lastly, tags and categories will also work as a helpful guide for guests trying to find a place that best meets their needs.
2. Lower your price
Whether you're just starting out with your Airbnb listing or have been in the game for a while, optimising pricing can lead to improved rankings and more success.
In order to determine the best price for your listing, it is essential that you examine what other listings in the vicinity are offering. Additionally, if you wish to increase bookings and draw more visitors during off-season or longer stays, consider providing discounts or running a promotion. Doing so will help set your rental apart from competitors while still enabling you to make a profit.
For example, you may provide a free bottle of wine or offer 10% off for stays over two weeks. With just a few alterations in pricing strategy, it won't take long before you are running one of the top-ranked Airbnb's in town.
3. Use good photographs
One of the best ways to stand out from the crowd in Airbnb ranking is to invest in good-quality photographs.
Hiring a professional photographer for a set of pictures that showcases any unique features or amenities of your space. Here are some quick tips to help you get started:
Use natural light whenever possible, and avoid using a flash. This will help create a more inviting atmosphere in your photos.
Take various shots from different angles to give potential guests an accurate feel of the space.
Take photos of the unique features and amenities that your property offers.
While it might involve an initial cost, this will only positively affect your overall rating and bookings. The photos must help accurately depict what the space looks like so people can get an accurate impression of what you are offering.
4. Activate instant book
When you enable Instant Booking on your listing, you can dramatically increase your chances of getting noticed by potential guests and having them book your place instantly. How?
When you activate Instant Book, your guests can book quickly and easily without needing approval. This signals the Airbnb algorithm that your listing is reliable and hassle-free – ensuring more people will be willing to stay at your property. Not only will you generate higher search rankings than listings without verification, but it also promises to raise your booking rate.
Host's that have done this in the past have seen an increase of up to 50% in their bookings.
5. Complete your profile
Completing your Airbnb profile is the key to improving your ranking and gaining more trust from potential guests. Take your time to do the following:
Start by verifying your ID with valid government-issued documents.
Add links to your social media accounts to help build trust.
Upload a personal photo so that guests feel more comfortable interacting with you. Be sure to include a smiling picture of yourself on your profile page.
Take time and care in writing out all details about yourself and your rental space. This is because providing rich and detailed information will help give guests a better understanding of who they're dealing with.
6. Be responsive
Being responsive is again essential to improving your Airbnb ranking and standing out among the rest. You should always make sure to do the following:
Respond promptly to messages and inquiries from potential guests. This will show them that you are reliable, organised, and dedicated to providing a great experience.
Offer local recommendations for activities or restaurants to help personalise their stay and make them feel like they have an insider connection to the area.
Provide clear check-in and check-out instructions to ensure there aren't any misunderstandings or delays when guests arrive and depart from your property.
Hence, being a responsive host is invaluable to creating lasting impressions on those who book with you.
7. Add additional amenities
Adding amenities to your Airbnb listing is a surefire way to make your guests' stay more enjoyable and memorable. Wi-Fi, Smart TV, air conditioning, and laundry facilities are some of the most sought-after amenities for travellers.
Other great additions may include:
A kitchenette with cooking materials such as utensils, pots and pans.
An in-suite washer and dryer.
Even a pool or hot tub.
If you offer breakfast items like cereal, coffee, tea, milk and bread, it's an added bonus for your guests that will be greatly appreciated. Adding amenities to your property can help you stand out from the competition, draw more bookings and make each stay as comfortable as possible for your guests.
8. Send a welcome and check-out message
Sending your Airbnb customers a welcome and check-out message is an important step in providing excellent service. It helps create a positive experience and sets the tone for a successful stay. A welcome message with important details should be sent as soon as the booking is confirmed.
Include check-in instructions, Wi-Fi info and other relevant information. A check-out message should also be sent to thank them for their stay and ask for feedback that can help improve your services. This will help you build stronger relationships with your customers, increase positive ratings and ultimately drive more bookings. For example:
"Dear [Guest Name],
I am delighted to welcome you to our Airbnb home! We're thrilled that you've chosen to stay with us and we hope you have a wonderful stay. As your host, my team and I are here to ensure that you have a comfortable and enjoyable experience during your visit.
Check-In Instructions:
Check-in is at [insert time] on [insert date]. Our address is [insert address]. When you arrive, please ring the doorbell and we will be there to greet you. Please make sure to have your ID ready to show us for security purposes. We will then give you a tour of the property, hand over the keys, and answer any questions you may have.
Wi-Fi Info:
Our Wi-Fi network name is [insert network name] and the password is [insert password]. You will find this information in a welcome packet we have prepared for you.
Other Relevant Information:
Please note that smoking is not allowed in the property. Also, we kindly ask that you respect our neighbours by keeping noise levels down after [insert time]. If you have any questions or concerns during your stay, please do not hesitate to contact us.
Check-Out Instructions:
Check-out is at [insert time] on [insert date]. Please leave the keys in the designated spot and lock the door behind you. Before leaving, please ensure that you have packed all of your belongings and left the property in the same condition as when you arrived.
We hope you have a fantastic stay and thank you for choosing our Airbnb home. Your feedback is important to us, so please don't hesitate to let us know how we can improve our services. We hope to host you again soon!
Best Regards,
[Your Name]"
9. Keep Your Calendar Up To Date
Keeping your calendar up to date is crucial for your Airbnb ranking. Make sure that all of your listings reflect the accurate availability of each place you offer. Before accepting bookings, ensure that you check whether or not the property is ready to go according to your predetermined guidelines. This will prevent any potential problems down the line.
Also, it's important to note that if you're not available to accommodate guests due to travel or other commitments, be honest and clear about it in your listing so as not to disappoint any potential customers.
Improving your Airbnb ranking doesn't have to be a daunting task. By following these nine tips, you can make your place more attractive to guests and stand out from the competition. From offering a warm welcome to keeping your calendar up-to-date, these small steps will ensure that your customers have an enjoyable stay in your property and give you a better chance of receiving positive ratings.
Subscribe to our newsletter