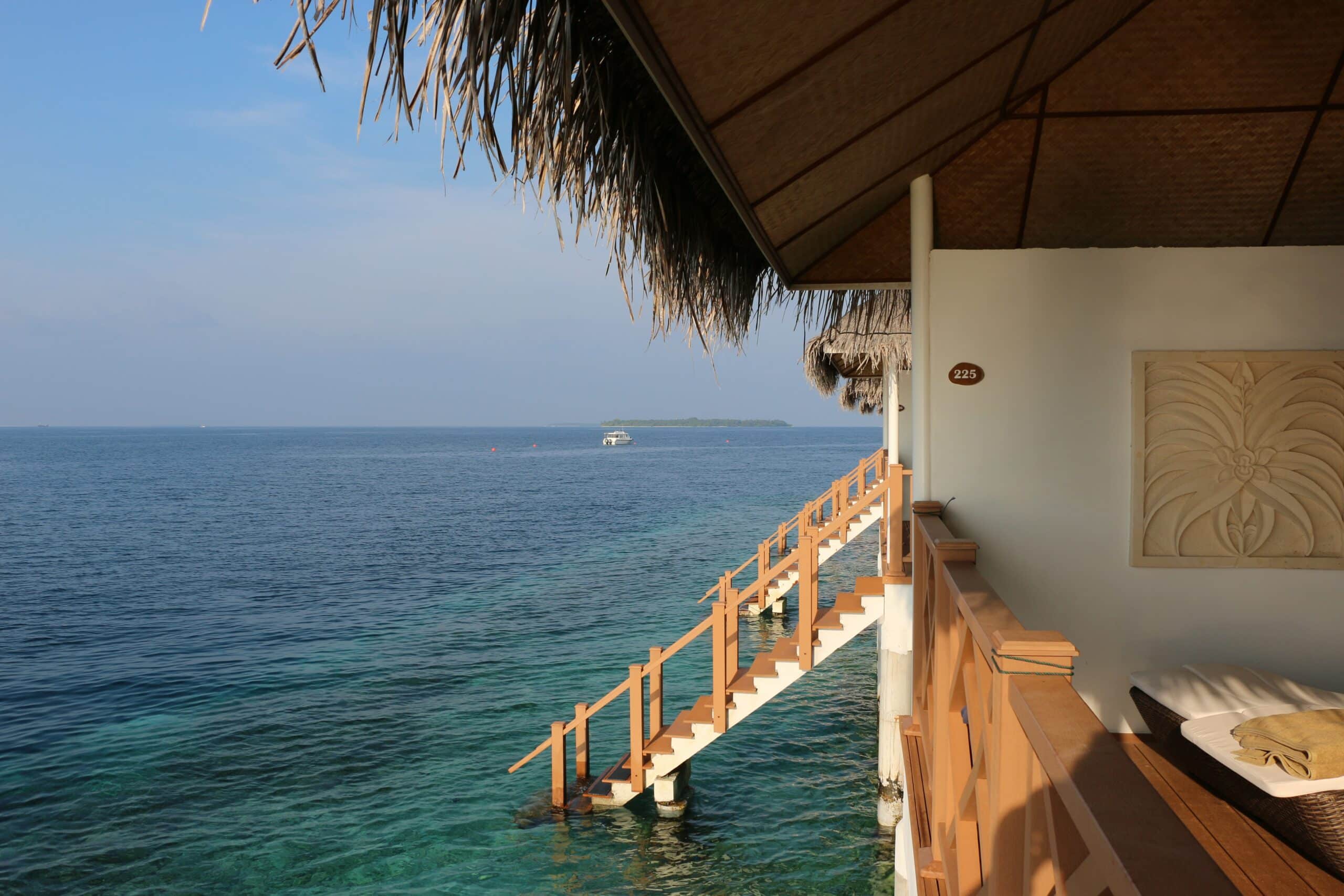 Benefits and Challenges of Automating Hotel Sales
Automating the sales process in hotels can be a great way to streamline operations, increase efficiency and focus on providing exceptional customer service. Automation can help reduce operational costs, increase accuracy and improve communication with customers. However, there are some challenges that need to be addressed before taking the plunge into automation. In this article we will explore the benefits and challenges of automating hotel sales, so you can make an informed decision about whether or not automation is right for your business. Let's take a closer look at the pros and cons of automation in the hotel industry.
What is Automation for hotels? 
Automation is the use of technologies to automate processes, tasks or services. It can include anything from computer programs that automatically respond to customer emails and bookings to robotic systems that complete room cleaning tasks. Automating hotel sales involves using technology and software to streamline every aspect of the sales process including marketing, customer service, booking and payment processing.
Common Automation Tools Used in the Hospitality Industry 
Revenue Management Software
Revenue management software helps hotels optimise their pricing strategies to maximise revenue. It uses data to track customer trends and preferences, allowing hotels to make informed decisions about pricing and availability. This can help them identify profitable opportunities while creating competitive prices that increase bookings.
Online Booking Platforms
Online booking platforms provide an easy way for customers to reserve rooms through a website or mobile app. They enable customers to compare prices and availability, as well as complete the booking process without having to wait for a response from the hotel.
Property Management Systems
Property management systems (PMS) help manage hotel reservations, check-ins and check-outs, housekeeping tracking, point of sale (POS), reporting, and more. PMS provide an integrated solution for managing operations, helping to automate processes and increase operational efficiency.
Central Reservation Software
Central reservation software helps manage hotel bookings from multiple sources, including online channels and travel agencies. It consolidates customer data, streamlines operations and helps identify potential sales opportunities.
Marketing Automation Software
Marketing automation software helps hotels automate marketing activities such as email campaigns, social media management, lead capture, etc. These tools allow hotels to easily target and reach the right audiences with personalised messages, helping them increase bookings and revenue.
Benefits of Automating Hotel Sales 
Increased Efficiency 
Streamlined Booking Processes: Automating hotel sales processes eliminates the need for manual data entry and helps speed up the booking process. This can reduce customer wait times, frustration, and potential errors that could arise from the manual input of data.
Improved Online Presence: Automating hotel sales processes can help to improve the visibility and accessibility of your business online. Automated systems can integrate with social media, review sites, and other platforms to expand your reach. They are also often easier to use than manual booking methods, allowing more customers to find and book rooms quickly and easily.
Faster Check-In and Check-Out Times: Automated hotel sales processes can help to streamline the check-in and checkout process for guests. It enables staff to access customer information easily, quickly look up room availability, and issue keys and payment information faster than ever before. This helps create a smoother experience for both customers and staff alike.
Cost Savings  
Automated Pricing and Revenue Management: Automated pricing and revenue management provide accurate, up-to-date data on room rates, occupancy levels, and other factors to facilitate optimal decision-making. This helps hotels make informed decisions about the promotional offers they should extend to maximise revenue potential. For example, automated revenue management systems can analyse historical data to establish a hotel's ideal room rate while considering the current market conditions.
Reduced Human Error:  Human mistakes can lead to inaccurate data, incorrect rates, and lost revenue opportunities. Automated systems can prevent these mistakes by collecting and analysing data in real-time, ensuring that all decisions about pricing, availability and promotions are based on accurate information.
Easier Maintenance of Data and Reports: Automated systems generate detailed reports in formats that are easy to view, analyse and share with colleagues. This can help hotels make more informed decisions about their pricing strategies.
Improved Customer Experience 
Increased Personalisation Options: Personalised experiences add value to customers and make them feel special. Hotel Management Software offer personalised options such as customised check-in/check-out process, tailored room amenities and more to ensure customer satisfaction.
Greater Availability of Information: With a PMS, guests can access information about their bookings and room availability anytime, anywhere. This helps to improve customer service and ensure a seamless booking experience for users. It also allow hoteliers to see what's happening across their entire organisation in one place and allows for more accurate forecasting.
Enhanced Security: Automated sales processes help hotels ensure the security of customer information and payment details. With integrated encryption and authentication measures, customers can be sure that their data is safe and secure with automated systems.
Uninterrupted Service Delivery: A PMS platform can provide guests with timely insights into their operations, allowing them to identify improvement areas and take corrective action quickly. This helps hotels to maintain a high level of service delivery and customer satisfaction. You'll also have access to 24/7 support and the ability to troubleshoot problems quickly, enabling you to deliver high-quality service consistently.
In conclusion, automating hotel sales processes can provide numerous benefits for businesses. From cost savings to improved customer experiences, these systems offer unparalleled convenience and accuracy that make it easier for hotels to run their operations more efficiently. Automation also eliminates the need for manual data entry, making it simpler and faster for staff to access customer information. With all these advantages, more hotel operators are turning to automated systems to help them manage their properties.
Challenges of Automating Hotel Sales 
Technological Issues 
Compatibility with Legacy Systems: As a hotelier, it is critical to evaluate your existing systems and determine if they are compatible with automation. If so, then you can integrate them into an automated system without the need for a complete technology overhaul. Doing this will help optimise your hotel sales process and ensure successful automation of operations in the future.
Security and Data Privacy Risk:  Automating requires a secure environment to protect your customer data from unauthorised access. As a hotelier, you must take the necessary steps to ensure your systems are compliant with all relevant safety and security regulations. For example, you should use encryption to prevent unauthorised access to sensitive customer data.
System Reliability: When automating hotel sales, you must ensure the system is reliable and runs smoothly. System downtime can result in lost revenue, so it's important to monitor your systems regularly to identify any issues that may arise.
Cost of Automation Tools
Automation tools can be costly and require a long-term investment. It will also require specialised software and hardware, which may only sometimes be the most cost-effective solution. Moreover, training staff on the new platform can be time consuming and expensive. So, it's important to consider all of these costs before investing in automation tools.
Difficulty Adapting to Change
Automation tools must adapt quickly to changing market conditions and customer needs. As technologies become more sophisticated, hotel sales automation systems must be updated accordingly. This can add considerable costs as well as time delays in implementation. For example, if a hotel needs to switch from one software platform to another, it can take considerable effort and cost to implement the change.
Reduced Human Engagement  
Automation tools can limit human engagement with customers, leading to a potential loss of customer loyalty. Furthermore, automation may reduce hotel staff's effectiveness in engaging with customers and providing personalised service. This could lead to reduced revenue for the hotel.
In conclusion, there are both benefits and challenges associated with automating hotel sales processes. While automation provides convenience and cost savings, it also requires a long-term investment and careful consideration of technological, security, and staff issues. Hotels must assess the unique needs of their business before investing in automation tools to ensure they get the most out of their automated system. With the right approach, automating hotel sales processes can help hotels improve efficiency and customer satisfaction for years to come.
How Preno PMS Benefits Hoteliers 
Enhanced Efficiency
Preno PMS helps you automate your day-to-day operations, saving time and focusing on more important tasks. The software allows easy access to your data, streamlining the work process and reducing manual labor.
Automated Revenue Strategies
Preno PMS helps you target and analyse the right customers with precision, leading to higher ROI. You can use Preno to set up tailored revenue strategies and optimise them in real time for maximum efficiency.
Increased Guest Satisfaction
Preno PMS enables you to provide superior service to your guests by helping you manage your reservations more efficiently. The software allows easy access to guest profiles and provides detailed reports, enabling you to understand customer preferences better.
Seamless Integrations with Other Systems
Preno offers integrations with a wide range of popular systems, including Google Analytics and Salesforce. This helps you to keep track of customer data and automate various operations across different platforms.
Secure Environment
Preno PMS ensures maximum security for your customers' data by providing end-to-end encryption. The software also monitors activities on the platform, detects anomalies, and takes immediate action to protect your data and customer privacy.
In short, Preno PMS helps you automate your hotel sales processes in a secure environment, resulting in increased efficiency, improved revenue strategies and enhanced guest satisfaction. With its advanced features, integrations, and reliable security protocols, Preno is the perfect solution for automating your hotel sales processes.
Subscribe to our newsletter