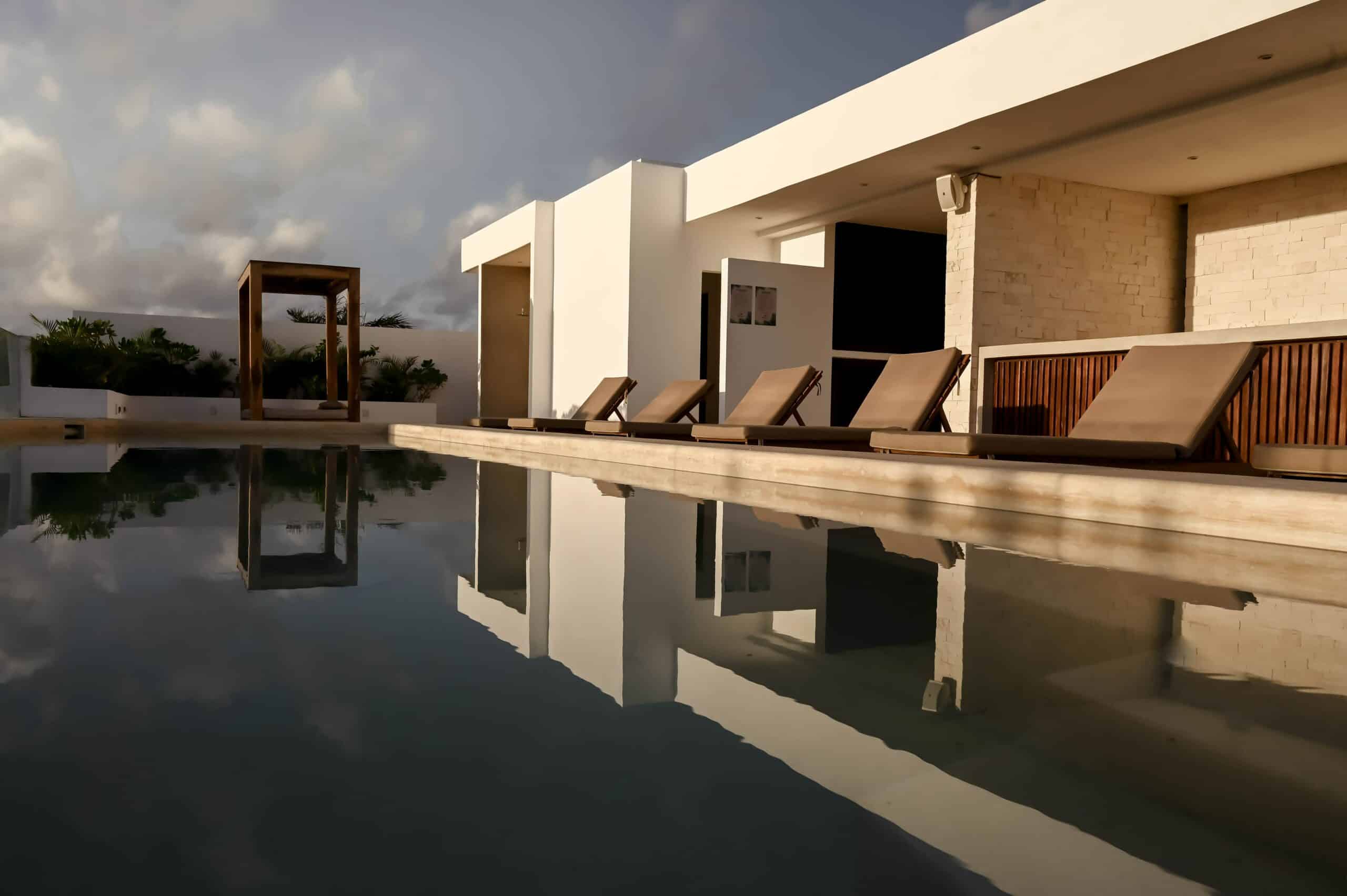 Why You Need a Hotel Property Management System (PMS) in 2023
Are you looking to improve your hotel business in 2023? Well, now is the time to invest in a hotel management system. Why? Using good software will not only help your business become efficient but also help it grow at a faster pace.
In the hospitality industry, a hotel property management system (PMS) is software that provides solutions to enable the day-to-day operations within a hospitality business – this includes anything from booking management and room assignment to even housekeeping and payment processing. There are many reasons why you might want to explore getting or upgrading your current PMS – but we'll touch on the main reasons below.
How does automation fit into this?
Automation is one of the key benefits of using any type of property management system – not just for hotels! With all the different moving parts in running any kind of property, it would be difficult to try to manage everything without some level of automation.
Automating various tasks within your operation can help take some pressure off your staff so they can focus on giving excellent customer service. Not only will this result in higher quality experiences for your guests, but will also lead to fewer errors made along the way.
With happy customers come loyal customers who are more likely to recommend your business to others – further increasing your bottom line.
How can hoteliers benefit from PMS automation?
Central Dashboard
As a hotelier, having access to a central dashboard can be extremely beneficial when managing your day-to-day operations. A central dashboard provides a visual overview of all your bookings – past, present, and future – in an easy-to-use drag and drop interface with different coloured organisational blocks.
This allows you to quickly see exactly what bookings you have coming up so that you can effectively manage your resources to meet the needs of your guests. It also allows you to easily identify any potential scheduling conflicts or other issues that may arise, allowing you to take action before they become problems.
Additionally, it also provides you with easy to access information that you can use to create a better experience for your guests and your staff. For example, if you see that one of your rooms has been booked back to back, but your executive suite is free on those dates, you can offer your guests the option to upgrade for a discounted rate (or for free) and improve their experience.
Not only does this make your guests feel special, but it can also help you to take some pressure off your housekeeping staff during busy periods.
Channel Manager
As a hotelier, one of the most important aspects of your business is ensuring that you can reach as many potential customers as possible. And in today's digital age, this often means selling your inventory through various online distribution channels. Channel management is the process of managing and coordinating all of these different sales channels – such as online travel agencies (OTAs) – to ensure that you are getting the most out of your inventory.
With a Channel Manager, provided by your PMS, you can easily sync your data in real-time across all of these different distribution channels, ensuring that your information is always up-to-date and accurate. This allows you to more effectively manage your inventory and stay competitive in the market, helping you to reach more customers and increase your revenue.
Some other key benefits of using a channel manager include:
Increased visibility into your sales data and performance across all channels
Greater control over how your property is listed and presented on each channel
More effective pricing strategies based on data analytics and trends
Easier listing and updating of your property information across all channels
Booking Engine
One of the most important tools that a hotelier can use to manage their operations and increase revenue is a booking engine. A booking engine allows you to collect bookings easily and is software that is included within your PMS.
With a booking engine, you can list your property and manage all of your bookings directly through your website. This gives you more control over how your information is presented and allows you to manage your inventory, helping to increase revenue and avoid paying unnecessary OTA commissions.
Some of the key benefits of using a booking engine include:
Increased visibility into your bookings data, allowing you to better understand your customers and make more informed decisions
Easier management of your booking and reservations, allowing you to stay on top of changes or cancellations
Greater control over pricing and promotions, helping you to maximise ROI and increase revenue
Simple integration with other hotel systems, such as a property management system or channel manager, for a more streamlined booking process overall.
Payment Management
As a hotelier, one of your main priorities is to ensure that your guests can pay for their bookings easily and efficiently. This means choosing the right payment processing system for your business, such as auto-payments.
Auto-payments refers to a type of payment processing system that automatically charges guests on the dates that you specify, without any manual input or effort on your part. This allows you to set and forget payment processing, removing the hassle of chasing overdue payments or manually charging guests for their bookings.
Some of the other key benefits of using auto-payments in your hotel include:
Greater financial control over your business, with automatic payment schedules and no risk of late payments or missed charges
Reduced administrative burden, as you no longer have to manually process payments or chase overdue payments
Improved customer experience, as guests can make their bookings and pay for them with ease
Easier reconciliation of sales data, as all charges are automatically recorded in your system.
Housekeeping Management
Housekeeping Management
As a hotel manager, managing your housekeeping staff and ensuring that rooms are clean and ready for guests is a top priority. This means having effective housekeeping management tools in place to help you see room statuses, add notes for your staff, and ensure that the time of your employees is being used effectively.
Previously, you'd have to speak to your housekeeping staff to be updated on room status, which can be inefficient and time-consuming. Now, however, there are housekeeping management tools that allow you to track the status of your rooms in real-time.
One key tool for housekeeping management is the ability to see room status, such as turnovers, departures, stayovers, and arrivals. It also ensures you can see which rooms are currently being cleaned, and which are still dirty. This allows you to easily prioritise which rooms need to be cleaned first based on occupancy levels and guest needs.
In addition to seeing room status, having the ability to add notes for your housekeeping staff or your housekeeping staff is also an important tool for managing your hotel. This allows you to provide additional instructions, communicate changes in service needs, and track the progress of work being done.
All of these tools are included in your PMS. By utilising these, you can ensure that your housekeeping staff is working effectively and efficiently, helping to keep your hotel running smoothly and optimise efficiency.
Reporting and Analytics
As a hotel manager, it is essential to have robust reporting and analytics capabilities in place to keep track of your business goals and performance. This allows you to understand how your hotel is performing over time, identify areas for improvement and growth, and measure the effectiveness of different strategies or initiatives that you may be undertaking.
Some key benefits of reporting and analytics tools for hotel managers include:
Comprehensive financial reporting: this allows you to track revenue generation, occupancy rates, average daily rates, net revenue, and many other key metrics over time. This enables you to identify trends or changes in performance quickly and make data-driven decisions around your business operations.
Ability to track RevPAR and ADR: these metrics are essential for measuring the overall health of your hotel and ensuring that you are meeting your financial targets. By tracking these key performance indicators, you can make adjustments as needed to improve them over time.
Ability to identify trends: with comprehensive reporting and analytics tools, you can easily identify trends or changes in your performance over time. This allows you to stay on top of changing market conditions and adapt your strategies as needed to maximise performance.
There are so many more benefits of using a PMS to manage your hotel, this is just the tip of the iceberg. If you want to be successful in the hotel industry, it is essential to have the right tools and technology in place to support your team and help you grow your business. With a PMS, you can manage every aspect of your hotel with ease and ensure that you are hitting all of your key performance indicators.
Why is having a PMS so important in 2023?
The hotel industry is constantly evolving, and to remain competitive, you need to have the right tools and technology in place. A PMS, or property management system, is one such tool that has become increasingly important for hotel managers and owners over time.
A PMS will allow you to automate hours, if not days, worth of admin tasks, such as managing room inventory, making and tracking bookings, staff scheduling, and much more. This will help to free up your time so that you can focus on other key aspects of running your hotel business.
In 2023, there will be a huge emphasis placed on the guest experience. Before, hotels were primarily focused on providing good service and ensuring that customers were comfortable. However, as competition in the hotel industry intensifies, guests are now expecting much more from their hotel stay. This includes things like fast check-in times, easy access to amenities, high-quality service and attention to detail.
A PMS can help you to deliver a superior guest experience by automating certain tasks and providing real-time data on customer feedback. This means that your staff can respond quickly to customers' needs and provide a more personalised service, which is essential for building loyalty and retaining guests over time. Furthermore, having access to real-time reporting will allow you to identify areas for improvement and make data-driven decisions based on your guests' needs.
Overall, as the hotel industry continues to evolve and become more competitive, hotel managers and owners need to have a PMS in place to stay ahead of the game. With its ability to streamline operations, improve guest satisfaction, and provide actionable insights, a PMS is a critical tool for success in 2023 and beyond.
Subscribe to our newsletter