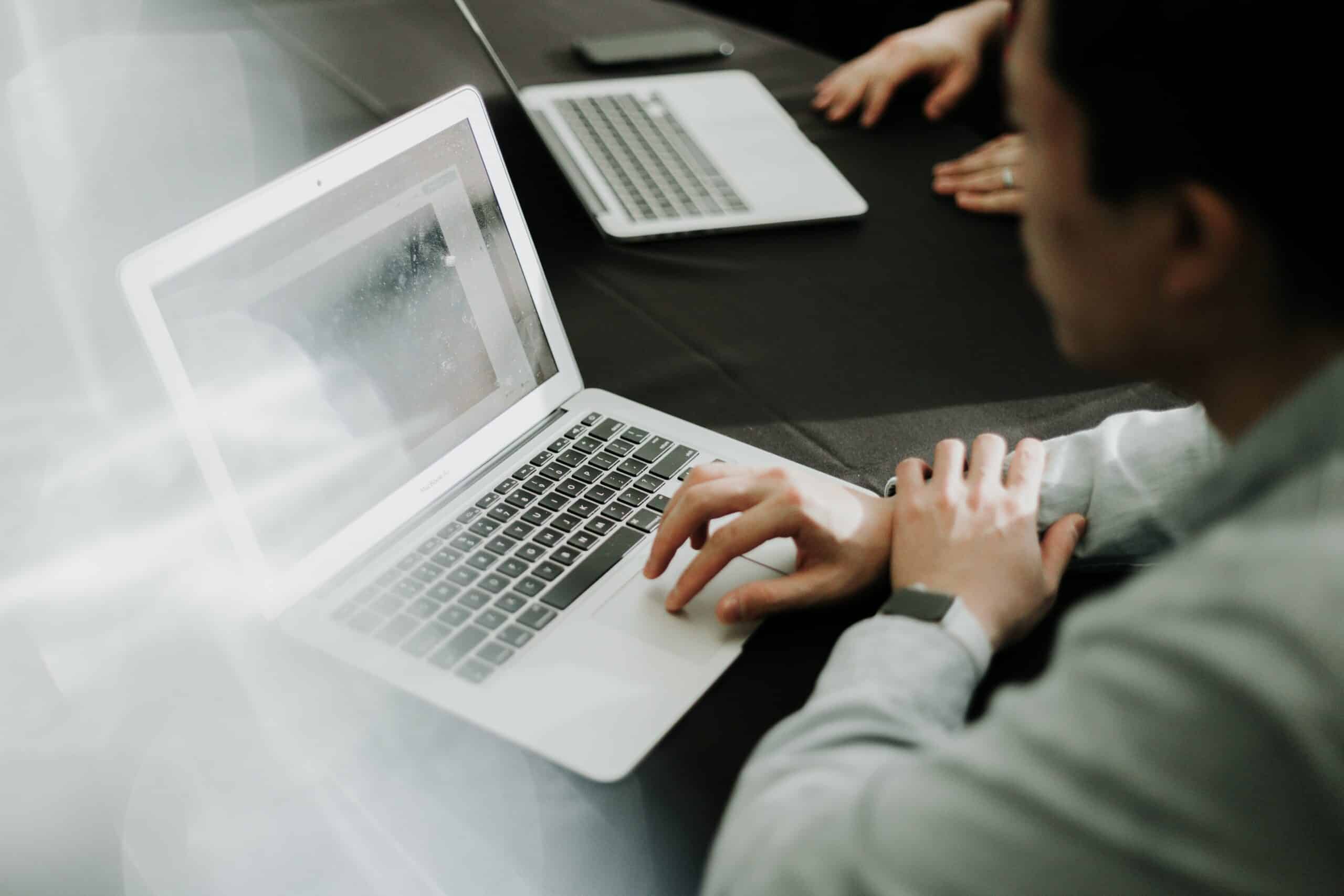 Why Hotel Automation is the Next Big Thing in Hospitality
Technology has established itself as a crucial part of our personal and professional world. The hospitality sector, which has a high demand for positive experiences, has seen technology deliver greater customer satisfaction.
Automation has been adopted by a large number of leading hotel chains across the globe. From reserving a room to paying the bill at the end of your stay, technology is integral to ensuring smooth operations and seamless customer service.
Automation streamlines tasks and enhances efficiency along with reliability and overall quality. It essentially converts inefficient, disconnected and independent processes into simplified, integrated, and automated workflows.
The benefits of hotel automation
Add a personalised touch
Imagine staying at your favourite hotel and they already know you take Oat Milk in your morning coffee, or you need a room that has a desk space for working? You'd feel like a special, valued customer wouldn't you?
With a Property Management System (PMS), guest preferences can easily be tracked from within the platform. Every time a guest stays, staff can note down what special requests they have and have that information on file for whenever they need it. With this information stored in one centralised system, staff are always able to give guests a personalised experience that they will love. This information can be referred back to with a few clicks of a button, and can be a great way to make a lasting impression with each returning guest (and gain more positive reviews).
Hoteliers can also sell extras from within their Booking Engine, such as an in-room coffee machine or a turn down service, and adjust room settings to the guest's preferences. This makes it easy on both the hotelier and the guest, as the hotelier can make more money from each guest and the guest can create an unforgettable experience by customising their stay.
Ease the communication between departments
Traditionally, when cleaning staff or front desk staff needed information from another department such as maintenance or reservations, they would need to call or email for this information. This has the potential to lead to delays, missed deadlines and unhappy guests if any problems arise.
Hotel automation makes it much easier for employees to check details on guests from any device, and this flexibility enables staff to communicate quickly and efficiently. This can also help prevent negative guest reviews, as any issues raised by guests have a faster resolution time.
A good example of this is when managing your hotel housekeeping. Hotel automation can make it easier for housekeeping staff to check what rooms they need to clean, and update this information swiftly with any changes to room status. This ensures that there are no delays in getting rooms cleaned, which can result in frustrated guests who have to wait longer than expected for a clean room. Hotel automation also helps hotel staff stay on top of any changes in room status, as it is able to send alerts and notifications when there are updates or new requests.
Increase your visibility
Using a Channel Manager to automate your hotel ensures that you can list your property on multiple online travel agencies (OTAs) in order to reach a wider audience. This is particularly important for independent hotels and smaller chains that may not attract as much foot traffic, especially if they are located in more remote locations.
Previously, you'd have to adjust each OTA listing manually by editing them on their individual platforms. This would ultimately limit the number of OTAs you'd be able to list your property on, because it would be far too time consuming. It would also leave a lot of room for human error.
With automation, however, all of your listings can be managed from a single dashboard. Any pricing and inventory availability changes will sync in real time, ensuring that your hotel is always up-to-date and accurately represented. This not only saves time and effort on your part, but also eliminates any errors that could occur as a result of human error.
Lower your operational costs
In the past, hoteliers had to rely on paper-based systems, call centres and manual processes to keep their hotel running smoothly. This is no longer the case with the wide range of technological solutions available for hotels today. Hotel automation allows front desk staff, housekeeping staff, and managers to streamline operations and reduce costs by making tasks more efficient.
For example, many hoteliers utilise property management systems to manage room availability and ensure that they are able to offer the best available rates at all times. Hotel automation makes it easier for managers to quickly check room status updates, reservations and cancellations across different platforms, helping them to make decisions about their inventory in a timely manner. Hoteliers can also use a PMS to implement dynamic pricing strategies, helping them to make more money from each guest.
With the ability to manage all important tasks from within one platform, managers can also ensure that their hotel is always running smoothly even with a smaller team. This includes everything from scheduling staff schedules and room reservations, to tracking inventory and managing payments. Anyone with access can easily pick up where their colleagues left off, making hotel automation an incredibly efficient and cost-effective solution for hotels of all sizes.
Increase your revenue potential
As a hotelier, having access to a PMS can help you increase your revenue potential by improving your ability to upsell and retarget guests.
Using a PMS makes it easy for you to identify opportunities to offer more value-added services or upgrade guests' rooms based on their preferences and behaviour. For example, if your guests often request for late checkouts or early checkins, you can easily send them a notification offering these services before they even have to ask. Simply schedule an email before or during their stay, reminding them that you do offer this service and how they can request it.
Similarly, you can up-sell services, such as tourist attraction tickets or hotel shuttle services, to guests when they go to book your hotel. By using a Booking Engine, you're able to add these additional services directly to your booking process and offer them to guests that are already in the transaction flow. This makes planning a trip smoother for guests, and also helps you generate more revenue from each guest visit.
With the insights and analytics provided by your PMS, you can also better target and segment your guests, allowing you to provide more personalised and targeted messaging that is more likely to result in a sale. You'll also be able to predict trends better. For example, if you notice that a particular room type is in high demand, you can adjust your prices or upgrade your marketing efforts to promote that room type more often. Ultimately, hotel automation can help you increase your revenue potential and better tap into the needs of modern travellers.
Security is ensured
A PMS is a modern, sophisticated software solution that provides valuable security features and benefits for hotels. Compared to outdated legacy systems, a PMS offers enhanced data protection and reliability, providing peace of mind to hoteliers and guests alike. If any issues do arise, the system is easy to access and update, allowing for quick troubleshooting and recovery.
Additionally, PMS provides data encryption features that help protect sensitive customer information from unauthorised users. This helps ensure the safety and privacy of guests, while also reducing the risk of data breaches. Your PMS providers customer service team will always be available to help you manage your system and address any security concerns.
With its robust security protocols and cutting-edge encryption technologies, a hotel automation system can help ensure the safety and security of your hotel operations.
Keyless room entry
Keyless room entry is one of the main features being offered by an increasing number of hotels today. After Covid-19, there has been more of a focus on limiting the spread of germs and infections, with hotels looking for new ways to improve hygiene standards.
Hotel automation makes it easier for guests to enter their rooms without the need for any physical keys or keycards, helping reduce the risk of transmission by minimising contact between guests and hotel staff. For some travellers, they also prefer the convenience of keyless entry, which allows them to check in and gain access to their rooms quicker.
An example of this is Preno's integration with Goki, a powerful automation solution that allows guests to self check in quickly and easily. With Preno and the Goki integration, all you need to do is assign each guest with a unique SmartKey and PIN code – removing the need for keycards. 
Give a better guest experience 
By simplifying many daily processes and automating important tasks such as housekeeping management, hotel automation helps reduce the stress and hassle for guests during their stay. By automating the daily admin, hoteliers will have hours more to spend with their guests, ensuring that they have the best possible experience at your hotel. Hotel automation can also improve overall efficiency and reduce wait times for staff and guests alike, helping to improve guest satisfaction scores.
There are endless ways automation can improve the guest experience, but one we want to mention that is often overlooked is email automation. A PMS like Preno can help you automate customer emails and send personalised messages to your guests at key touch points in their stay. With a tool like Preno, you can customise and automate triggered emails such as a welcome email on check-in, a follow up email after checkout, and even birthday promotions for your loyal customers. Keeping in touch with guests is important for increasing repeat bookings and improving your hotel's reputation, and automation makes it easy to do so.
Will automation replace guest interaction?
Balancing hotel automation with the human touch is essential for ensuring that guests receive the best experience possible. Traditionally, hoteliers were hesitant about fully embracing automation due to concerns that it would reduce the personal interactions and genuine hospitality that are so key to the hotel industry. However, it's now clear that automating certain tasks can actually improve the guest experience, allowing hoteliers to focus on more important areas such as customer service.
For instance, while guests appreciate the convenience of automated check-ins and notifications, they still value personal interactions with hotel staff. Hotel automation should therefore be seen as a complement to human hospitality, rather than a replacement. Automation can save hoteliers and their staff hours of time that would be spent on administration, which can then be used to meet and interact with guests on a more personal level.
Looking for a way to improve hotel operations and guest experience? Hotel automation may be just what you need. With features such as keyless room entry, better guest experience, and smart experiences, hotel automation can help reduce stress, improve efficiency, and strengthen customer relationships. Whether you are looking to enhance your current operations or explore new possibilities in hospitality, investing in hotel automation is a surefire way to future-proof your business and stay ahead of the competition.
Subscribe to our newsletter