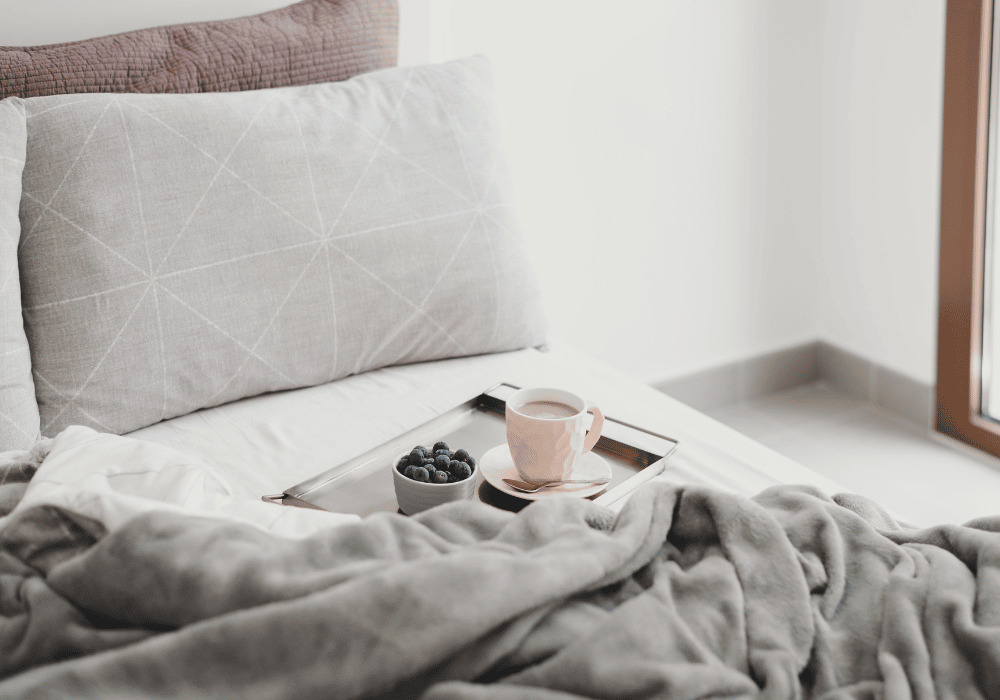 Choosing the Right Bed and Breakfast Booking System: Tips to Get Started
When it comes to choosing a bed and breakfast booking system, there are many factors to consider. But with so many options on the market, how can you choose the right one for your business? In this blog post, we'll share some tips on how to choose a bed and breakfast booking system that's right for you. We'll cover the different features to look for, how to compare pricing, and more.
So if you're ready to find a bed and breakfast booking system that will help you streamline your business and improve your bottom line, read on!
Why you need a B&B booking system 
Before we dive into how to choose a booking system, it's good to understand whether you need one for your bed and breakfast business. Here are some reasons why you may want to consider using one:
To save time
It's relatively easy to run profit margins as high as 60% with a bed and breakfast – but running a B&B is no easy task. Unlike hotels with large teams, you are solely in charge of housekeeping and food service tasks and maintaining all the myriad tasks associated with reservations at your B&B. To save time, you need to use a booking system.
A bed and breakfast booking system can handle all your B&B administrative work. That includes check-ins, checkouts, cancellations, room management, housekeeping, and finances, so you have more time to focus on your guests. This can take a lot of pressure off your shoulders.
For example, with some systems, you can automate check-in and checkout processes by setting up date-based or time-based triggers to send guests information about their stay. This way, you don't have to remember to send them an email or text message manually each time.
To increase bookings
A booking system can drive more bookings to your property via your website and multiple online travel agencies. Connecting the system to a channel manager and booking engine can also considerably increase your revenue.
For example, if you list your property on multiple OTAs, you can use a hotel booking engine that connects to a channel manager to update your calendar in real-time. That way, when a guest books on one site, the room is automatically blocked off on all other sites. This reduces the risk of overbooking and helps you avoid costly mistakes.
Some booking systems come with a commission-free direct booking website that is designed to increase your bookings and reduce your dependency on OTAs. The best part is that you can use the system to take payments directly, making the booking process quick and secure. 
To improve efficiency
With all your administrative work automated by a booking system, you won't encounter errors like overbookings, under bookings, or double bookings. Room statuses are updated immediately and synced across various channels, and payments are collected safely and securely. The system can also schedule your housekeeping and other tasks, so your B&B runs more efficiently. Overall, you'll spend less time on admin and have more time to interact with guests, which can lead to improved customer satisfaction.
To increase profits
By automating your guest management processes, you can free up time to focus on other revenue-generating activities. You can also use the system to upsell guests on additional services, such as dining, spa treatments, and excursions. And with a commission-free direct booking website, you can keep more of your profits and reinvest them in your business.
Now that you know some of the reasons why you might want to use a bed and breakfast booking system, let's take a look at some of the features to look for when choosing one.
How to choose the right B&B booking system
Several excellent bed and breakfast booking systems are available in the market today, and where they differ is in their features and capabilities. Choosing the booking system that's just right for your B&B is one of the most important decisions you'll make for your business's long-term success. While some work well for one-room and small B&Bs, others offer a variety of features to help run larger B&Bs more efficiently.
Here are some tips to help you choose the best bed and breakfast booking system for your business:
Consider your needs
Your needs are more important than the features available in a booking system. Ask yourself these questions:
What do I want to achieve from the bed and breakfast booking system?
On the surface, all booking systems manage bookings. But dig deeper, and you will notice each B&B booking system is packed with a set of unique features and functionalities. Your B&B goals will determine the features and functionality your B&B booking system must provide.
For example, if you want to increase your direct bookings and reduce your dependence on OTAs, then you need a system that comes with a commission-free direct booking website. On the other hand, if you want to improve your B&B's efficiency, then look for a system with features like automatic task scheduling and payment processing.
What is the size of my B&B property?
A more extensive B&B setup would benefit from a booking system that allows you to manage more than your bookings. Built-in features that help you manage your housekeeping, maintenance, and finances (cashiering, invoicing, and billing) can help remove the stress of manually managing day-to-day tasks. A booking system that generates reports can give you deeper insights into what you can do to generate more business while keeping your customers satisfied.
How tech-savvy am I?
The user-friendliness of the booking system is just as important as its features. If you're not tech-savvy, then look for a system with an intuitive interface that's easy to use. The best systems are designed for busy B&B owners who want to focus on their guests, not their booking system.
How much am I willing to spend on the system?
Your budget will also play a role in your decision. Some B&B booking systems are offered for free, while others come with a monthly subscription fee. And then there are those that require you to pay a one-time fee for the software and an additional commission on each booking.
Choose a bed and breakfast booking system with a pricing structure that makes sense for your business. Today it is possible to get a fantastic B&B booking system with extensive capabilities for a reasonable price. And if you're not sure which system is right for you, try out a few before making your final decision.
What clientele do I want to attract (local or international)?
If you're going to attract international guests, booking software that supports multiple languages and currencies will help. On the other hand, if you're targeting a specific market like business travellers, look for a system that offers features like online check-in and mobile check-out.
What's my expected return on investment (ROI)?
Your booking system should help you achieve your business goals. To measure your ROI, track your B&B's key performance indicators (KPIs) before and after implementing the system. Doing so will help you determine whether the system is working as expected and whether it's worth the investment.
Which payment methods do I prefer?
The more payment options you offer your guests, the happier they are. But not all payment methods are available in every country. When choosing a bed and breakfast booking system, make sure it supports the payment methods that are popular in your target market.
Do I need an online booking website?
An online booking website is essential if you want to increase your direct bookings and reduce your dependence on OTAs. But if you already have a website, then you might not need one. Some B&B booking systems come with a commission-free direct booking website while others don't.
Is my establishment registered with multiple online travel agencies?
A system linked to a channel manager would allow you to access all your bookings from various channels – including your website, from a single centralised location.
Look for user-friendly features 
A bed and breakfast booking system should be easy for you, your staff, and your guests. At the very least, the system should be intuitive, with a clean interface, a wide range of features and streamlined operations.
Some user-friendly features include: 
Channel management: You should always go for a booking system that links to a channel manager if you use OTAs to market your B&B. Up-to-date syncing of room availability and room types across all channels makes it easy for your guests to plan their stay with you. It means not having to worry about double bookings, over bookings, or under bookings. You and your team/staff have easy access to the latest status of rooms booked.
Easy payment processing and secure bookings: Offering your guests multiple payment options allows them to choose the most convenient payment method to make a secure payment. It also means getting timely payments.
Data analytics and reporting: Data insights in the form of comprehensive reports allow you to understand your business and your guests better to increase revenue while giving them an exceptional guest experience.
Intuitive design: An easy-to-use interface for both you and your guests/customers promotes adoption and return visits. simple design also means that staff training is quick and easy.
24/7 customer support:  should you encounter any problems with your system, you want to know that there is someone who can help you resolve the issue quickly and efficiently. Look for a system that offers 24/7 customer support via phone, email, or live chat.
Mobile friendly: A mobile-friendly booking system gives your customers the freedom to make their bookings on a device of their choice – whether it is a tablet, smartphone, or laptop.
Automated emails: With the automated email feature, your guests receive a personalised confirmation email as soon as they complete a booking with your B&B.  This helps to build trust and confidence in your brand.
Multi-lingual support: If you want to attract international guests, then it is important to have a booking system that supports multiple languages. This will ensure that your guests can make their bookings in their preferred language.
Housekeeping and maintenance: The module feature automates all administrative work related to housekeeping and maintenance, including maid assignment, floor/block assignment, management of room, room cleanliness status, and more.
Check out reviews
You can judge how efficient a bed and breakfast booking system is based on genuine reviews from existing customers. When considering a particular booking system, scan the service provider's website and the internet for reviews.
Be wary of systems with more than their fair share of negative reviews as they might not be the best solution for you. Also, take note of the specific complaints made against the system to see if they are relevant to your needs.
How to get the most out of your bed and breakfast booking system
Once you have your B&B booking system set up and integrated with your website, get the most of it:
Customise your B&B booking system's settings to reflect your B&B and your requirements.
Utilise marketing tools to create and publish marketing content for your B&B and offer discounts and special offers to target a wider audience and attract more guests.
Get used to operating and using the system so it helps you stay organised while you provide your guests with exceptional experiences and grow your B&B.
Regularly review and update your system's settings as your B&B business changes and grows over time.
Make sure to keep your system's software up to date to enjoy the latest features, improvements, and security patches.
Monitor your system's performance regularly and reach out to customer support if you encounter any problems.
Encourage your guests to leave reviews of their stay on your website and popular third-party review sites to help improve your B&B's reputation.
Use your system's comprehensive reports to understand your business and your guests better so you can make changes to increase revenue and provide an exceptional guest experience.
Stay up to date with the latest industry trends and developments so you can make the most of your B&B booking system.
Encourage staff to use the system to its full potential by providing training and support as needed.
The benefits of using a bed and breakfast booking system are many, but the key is to find the right system for your business. Keep the above tips in mind when choosing a system and you'll be on your way to providing your guests with a seamless booking experience.
Need a powerful booking system for your Bed & Breakfast? Sign up for Preno's free trial today.
Subscribe to our newsletter