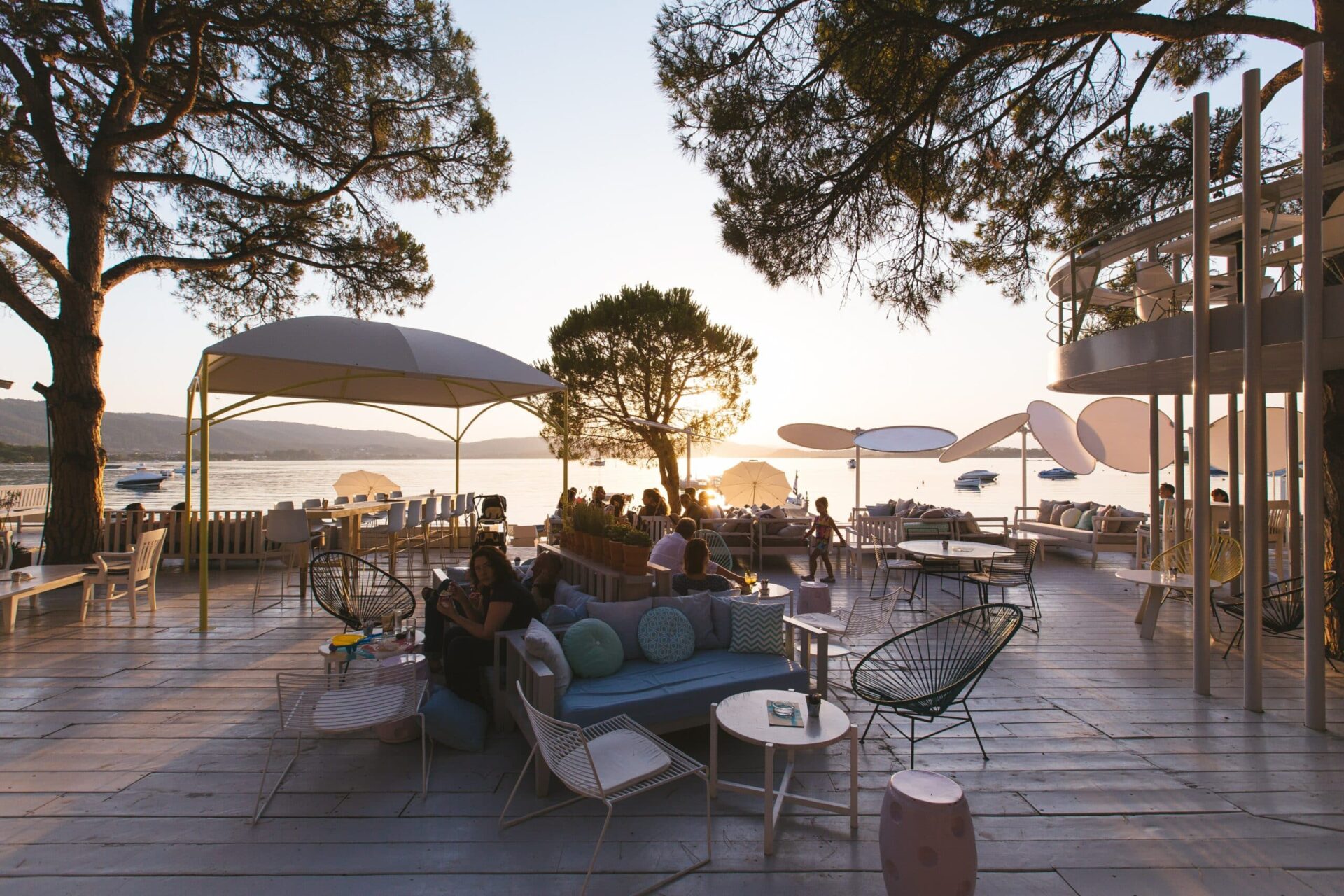 Hotel Industry Trends: The Future of Hospitality in 2023
After a tumultuous couple of years, 2023 is finally granting some reprieve and normality across many industries, hospitality being one of them. The world is slowly returning to familiar paths, and organisations are finally able to focus on what they do best once again.
The hospitality sector was one of the most impacted areas during this pandemic because of restrictions on travel, halting their ongoing trends. Now that things have started moving forward however, these dynamic developments will start appearing in full force soon enough!
The emergence of new trends are often propelled by the altered habits and preferences of consumers, innovative technology, and pioneering business models. Therefore, many industries have had to adjust to the "new normal" in order to stay afloat. This is especially true for the hotel industry, which has been undergoing substantial shifts as a result of this pandemic.
In 2023, we will certainly see some interesting changes and trends within the hospitality sector that are likely to have a lasting impact on how hotels operate in the future. Here are some of the top trends to look out for:
What's on the trend for 2023?
As the current trends hold strong into 2023, we'll get to experience refreshing innovations in sustainability, tech and travel convenience. To give you a glimpse of what's coming this year, here is an overview:
AI and Automation
Experiential Travel and Wellness
Innovative Amenities
Data Digitisation and Improved Payment Systems (e.g., Preno PMS)
A Blend of Business Travel and Travel for Pleasure
Pop-up Hotels and Subscription Services
In 2023, trends in the hospitality industry are set to revolutionise travel for both travellers and those involved with businesses related to it – so let's take a closer look at what they have in store!
AI and automation trends
Artificial Intelligence is making its way into everyday life more than ever before, and it's transforming the hospitality sector as we know it. Smart hotels are embracing AI to automate a variety of processes, from ordering food and drinks to managing room bookings and guest services.
For example, mobile-friendly check-in and checkout services is becoming increasingly popular. Guests are now able to complete the process from their smartphone or other device, or even at a contactless-kiosk, reducing the need for human contact. Post Covid-19, this type of service is ideal for a health-conscious society as it helps minimise contact and risk of infection.
This trend is expected to grow in 2023 as many hotels will be looking for ways to capitalise on this convenience factor.
Experiential travel and wellness in hospitality
Wellness tourism is on the rise, as more people look for ways to take care of their mental and physical health. This trend has been amplified even more with the pandemic, as people are now looking for ways to incorporate wellness elements into their vacations.
Hotels are taking a cue from this by providing more wellness-based services and amenities, such as spa treatments, meditation classes and yoga retreats. In addition to this, hotels are also introducing more sustainable practices that focus on the health of their guests and employees.
For example, many hotels are now providing locally sourced, organic food in their hotel resturants. Hotels are also offering wellness excursions as part of their package deals, such as nature hikes and eco-friendly activities. These offerings help to add value to the experience, offering guests a chance to relax and rejuvenate.
Innovative amenities in hospitality
Hotels are always on the lookout for ways to get an edge over their competitors, and one of the best ways to do this is through offering unique experiences to their guests. This means introducing innovative amenities such as virtual reality rooms, escape room experiences and even self-driving cars.
Hotels are also getting more creative with their amenities by providing things like electric bicycles for rent, local tours, cooking classes and more. 2023 will also see an expansion of "smart" features in guest rooms, such as automated lighting and temperature controls that can be adjusted with one's smartphone or voice commands to a smart speaker.
These differentiating factors make the hotels stand out among others in the industry and help create memorable experiences for their customers.
Digital data systems and payment trends
To be on top of trends in the hospitality industry, going digital is the single most effective way to beat your competitors. Data systems are already going the digital way and information systems are adept at handling everything from guest bills to recording particular preferences of guests. In this way, running hotels becomes more efficient, less time-consuming and prevents human error.
For example, hotels use Preno PMS to automate their hotel management operations, eliminating the need for manual data entry. It streamlines processes such as reservation bookings, check-ins/check-outs and reports on key performance indicators so that you can focus on creating memorable experiences for your guests.
Offering guests an easy and effortless experience should be your utmost priority. With voice-based assistants (Alexa, for example), voice-assisted payment systems will be the trend soon. This will happen in a number of languages so that travellers from different parts of the globe can efficiently communicate.
Bridging the gap between travel and work
With work being done remotely in a number of organisations, technology has had to innovate itself to meet the demands of this new trend in work life. Seeing as many people have to travel for work, trends in the hospitality industry are driven by the need to create a tranquil experience for working professionals.
In 2023, hotels will introduce the more co-working spaces to provide an enhanced and comforting experience for their guests staying longer. The co-working spaces will be equipped with high-speed Wi-Fi networks and soundproof walls so that guests can work in peace. Through this hospitable, comforting environment, travelers can relax and feel welcome regardless of their location.
In keeping with the theme of comfort, there will also be more emphasis placed on providing comfortable bedding and ergonomic furniture as well as healthier food options to keep the stress at bay.
Pop-up hotels gain more traction
Pop-up hotels are already gaining a lot of traction due to their convenience, affordability and mobility. This trend is likely to continue into 2023 with more people looking for short stays in different places.
These mobile establishments can be set up almost anywhere, ranging from conferences and music festivals to co-working spaces and temporary events. Furthermore, they offer a unique experience as the setup and atmosphere of every pop-up hotel is different.
A good example of this are Sweden's Icehotel pop-up hotels which are built in the winter season and constructed from ice of the Torne river in Jukkasjärvi. They offer guests a unique experience that they won't find in any other kind of hotel, and are only available for a short period of time.
Pop-up hotels are a great way to get people excited about travelling, while also offering experiences that differ from what they'd get at conventional hotels.
Rise of subscription based loyalty programs
Retention of guests is one of the major challenges faced by the hospitality industry. To address this, hotels are increasingly turning to subscription-based loyalty programs.
Unlike traditional loyalty programs that depend on points and rewards, these new programs allow customers to pay a monthly fee in exchange for discounts or special services. This could include access to exclusive amenities, discounts on food and beverages or even complimentary room upgrades.
Subscription-based loyalty programs are a great way to retain customers and provide value for money. In 2023, more hotels will be implementing this trend in an effort to increase customer loyalty and attract new guests.
Sustainability

 continues to be an important trend
Hotels are constantly looking for ways to reduce their impact on the environment and sustainability is one of the most important trends in the hospitality industry. In 2023, hotels will be taking steps to become more sustainable by utilising green technologies such as solar power, renewable energy sources and water conservation systems.
Other initiatives include the installation of LED lighting, use of recycled materials and energy efficient appliances. This will not only reduce their environmental footprint but also save money in the long run.
Overall, the hotel industry is constantly evolving and 2023 promises to bring a lot of interesting trends and changes. From co-working spaces to pop-up hotels and sustainability initiatives, the hotel industry is sure to deliver an engaging experience for its guests in the coming years.
For now, hotels must remain vigilant by keeping up with the latest trends and adapting to the ever-changing needs of their customers. This will ensure that they remain competitive in the market and continue to provide an excellent service to their guests.
Subscribe to our newsletter