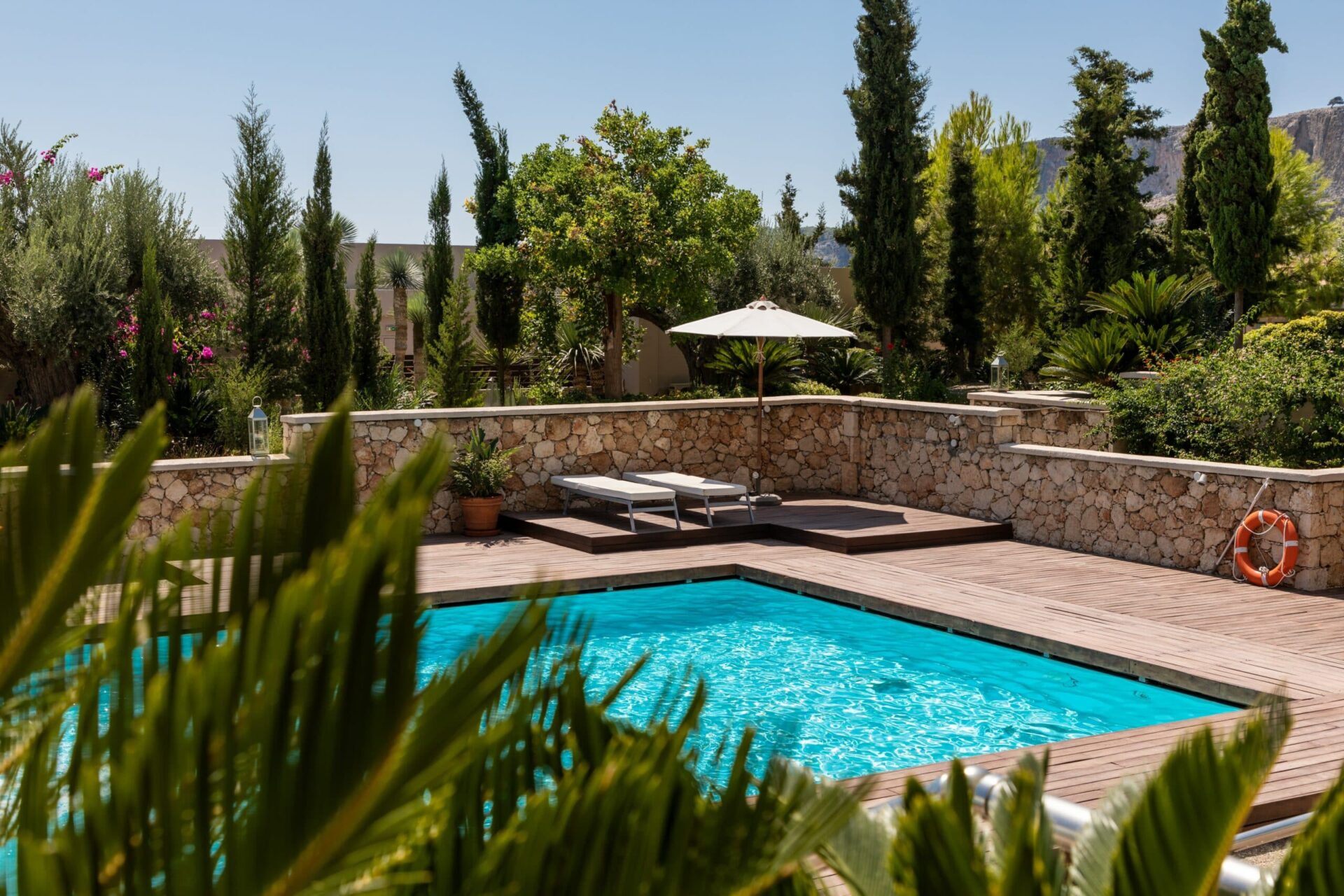 The Importance of Having a Hotel Website in 2023
In this digital age, it's not enough for businesses to simply exist offline. They need to have an online presence to thrive. And that's especially true for the hospitality industry. Having a hotel website is creating a hotel website for owners cannot be overstated. It acts as the digital signature of the property, helping potential guests to immerse themselves in the ambience and experience the property through content and images. A well-designed hotel website can be a powerful communication tool, driving direct sales and enhancing the brand identity.
But why is it particularly important to have a hotel website in 2023? With the increasing reliance on technology and online platforms, having a strong online presence has become crucial for businesses. In the hospitality industry, where competition is fierce, having a well-designed hotel website can be the difference between success and failure. In this blog post, we will discuss the importance of having a hotel website in 2023 and how it can benefit both owners and guests.
The Role of a Hotel Website
A hotel website is not just a static webpage; it plays multiple important roles in the hospitality industry. Firstly, it acts as a comprehensive source of information about the property, providing potential guests with detailed insights into the amenities, services, and unique features of the hotel. The website acts like a virtual tour guide, showing you the different room options, facilities, and nearby attractions. It's designed to make you want to choose this hotel for your stay.
Beyond that, a hotel website serves as a powerful platform for direct sales. By incorporating a user-friendly booking engine, guests can make reservations directly on the website, removing the need for intermediaries (such as OTAs) and ensuring your guests endure a seamless booking experience. Not only does this boost hotel revenue, but it also empowers guests to confidently make informed decisions and easily secure their desired accommodations.
For hotels looking to enhance their direct sales and improve the overall guest experience, using a booking engine like Preno can be highly beneficial. Preno offers a user-friendly interface that allows guests to easily search for availability, rates, and room types on the hotel's website. The integrated payment system also ensures a secure and seamless reservation process for both parties. Additionally, Preno offers features such as automated email notifications, guest profiles, and upselling options, making it a valuable tool for hotels to increase revenue and build strong guest relationships. With Preno's efficient booking engine, hotels can effectively drive direct sales and enhance the overall online experience for their guests.
In addition to its role in facilitating direct sales, a hotel website acts as a channel for engaging with potential and existing customers. Through compelling content, captivating visuals, and interactive features, hotels can showcase their unique brand identity and establish a strong online presence. From blog articles and guest reviews to social media integration and personalized offers, the website becomes a hub for fostering meaningful connections with guests, driving customer loyalty, and encouraging repeat bookings.
Visitors have a high expectation to find information about a business's offerings on the homepage itself. This highlights the crucial role of a well-designed and informative hotel website in attracting and retaining customers. By providing an intuitive and user-friendly experience, delivering relevant and up-to-date information, and leveraging the power of visual storytelling, hotels can create a memorable digital experience that captivates potential guests and enhances their overall perception of the property.
In summary, a hotel website serves as a dynamic and invaluable tool for the hospitality industry. It not only acts as a comprehensive source of information but also facilitates direct sales and enables meaningful engagement with customers. By recognizing its pivotal role and investing in its design and functionality, hotels can effectively attract, engage, and retain guests in today's competitive marketplace.
What Makes a Successful Hotel Website?
Now that we understand the significance of having a hotel website, it's crucial to discuss what makes a successful one. With the constant evolution of technology and digital trends, hotels need to keep up with the latest website design and functionality standards to effectively engage with potential guests. In the next section, we will explore some key elements that contribute to a successful hotel website.
User-Friendly Design
A successful hotel website must prioritize ease of use and intuitive design. This means incorporating a simple yet attractive layout, easy navigation, and quick loading times. A cluttered or confusing website can easily turn potential guests away, making it essential for hotels to ensure their website is user-friendly and visually appealing.
Interface Requirements
With the increasing use of mobile devices for web browsing, it is crucial to have a responsive and mobile-friendly design that provides a seamless experience across different screen sizes. By optimizing the layout and content, users can easily navigate and interact with the website, enhancing their overall satisfaction.
High-quality, visually appealing photographs of the property not only create a positive first impression but also allow potential guests to visualize their stay, which can significantly impact their decision-making process. By showcasing the property's unique features, amenities, and ambience, these photographs help guests envision their experience, fostering excitement and anticipation.
Additionally, they help instil trust and confidence, as guests perceive a transparent and professional approach when a property provides comprehensive visual representation. Ultimately, this attention to detail can lead to increased bookings and guest satisfaction. Additionally, a fast loading time is essential to ensure that visitors do not leave the website due to frustration, improving user retention and engagement.
Conversion Features
To drive direct sales and provide convenience to potential guests, an integrated booking engine is a valuable addition to the website. This allows visitors to make direct bookings without any hassle, resulting in a better user experience and increased conversions because of the accessibility. Lead magnets, such as eBooks and newsletters, can be offered to capture visitor contact details when they sign up to download. For example, a hotel could offer a free guide to the local area to entice potential guests to provide their email addresses, which can be used for future marketing efforts. By implementing these conversion features, hotels can effectively engage with potential guests and nurture them into becoming paying customers. By providing valuable content and staying connected with potential guests, hotels can nurture relationships and implement targeted marketing efforts.
Branding Elements
Building trust and influencing buying decisions can be achieved through social proof, such as customer testimonials. By showcasing positive feedback from previous guests, hotels can establish credibility and instil confidence in potential visitors. For example, a blog can serve as a platform to offer value to potential guests by sharing informative and engaging content related to travel, local attractions, and insider tips. This not only attracts like-minded individuals but also improves search engine visibility, driving organic traffic to the website.
Furthermore, having a dedicated page on the hotel's website for updates, press releases, and news is crucial in keeping the audience well-informed about the latest developments, promotions, and events happening at the hotel. This not only helps to build trust and engagement with the audience but also allows them to stay up-to-date with the hotel's offerings and activities.
Moreover, providing detailed information about local tourist attractions can add a personal touch to the guest experience. By highlighting the nearby landmarks, historical sites, and hidden gems, your hotel can help visitors explore and make the most of their stay. Whether it's recommending the best local restaurants, suggesting popular activities, or sharing insider tips, this additional level of detail enhances the overall guest experience and creates a memorable visit.
Backend Tools
To attract more organic traffic and improve search engine rankings, optimizing the website's visibility through effective SEO tools and techniques is essential. By incorporating relevant keywords, meta tags, and structured data, hotels can increase their online presence and reach a wider audience. This not only helps in attracting potential guests but also boosts brand recognition and credibility in the competitive hospitality industry.
To delve deeper into website performance analysis, hotels can utilize analytical tools such as Google Analytics. This tool provides valuable insights into website traffic, user behaviour, and conversion rates. It's important to take the time to understand the data because hotels can identify areas for improvement and refine marketing strategies to maximize results from this. Whether it's optimizing landing pages or fine-tuning call-to-action buttons, data-driven decisions can lead to better user engagement and increased conversion rates.
Furthermore, in today's digital landscape, ensuring website security is paramount to protect both the hotel and guests' sensitive data. Implementing measures like HTTPS, SSL certificates, secure web hosting, and routine backups not only safeguards against potential cyber threats but also instils confidence in visitors. A safe and secure online experience is crucial for establishing trust, encouraging direct bookings, and maintaining a positive brand image. By incorporating these detailed strategies, hotels can enhance their online presence, attract more organic traffic, and ultimately drive revenue growth.
To sum it up, a well-designed hotel website with these features can do wonders. It not only attracts more guests but also becomes a platform for effective communication and branding in the highly competitive hospitality industry in 2023. As the world goes digital, hotels must adapt and make the most of their websites as powerful marketing tools. By providing valuable content, engaging with potential guests, and implementing effective conversion and branding elements, hotels can create a memorable and seamless experience for visitors, ultimately leading to increased bookings and revenue.
Subscribe to our newsletter