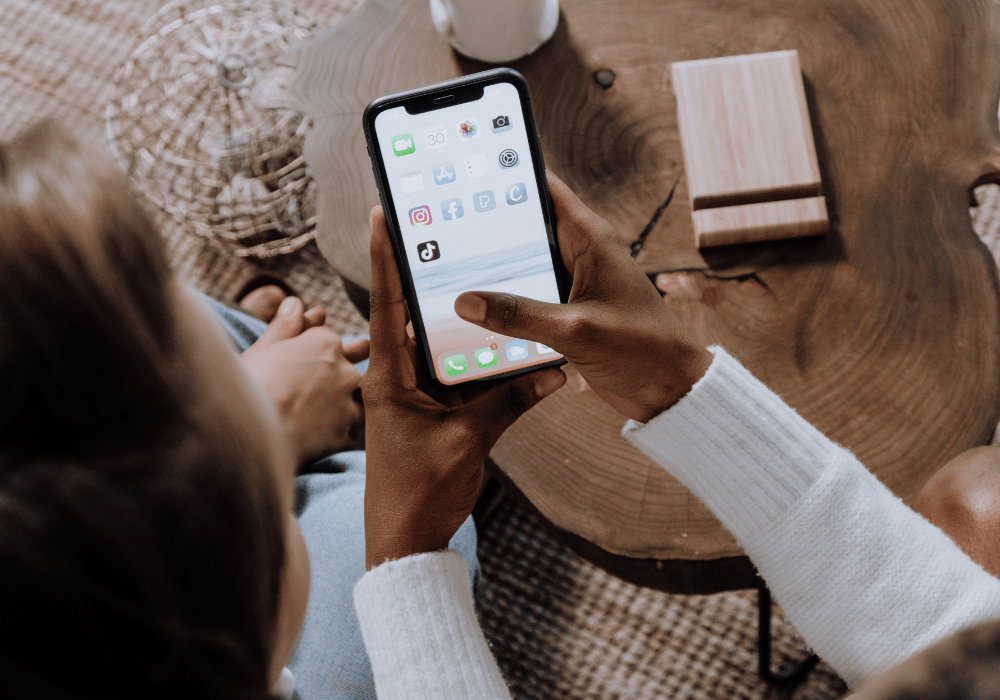 10 Mistakes You're Making With Your Hotel Social Media Strategy
If the pandemic has taught us anything, it is that we need to wield our social media accounts to our business's advantage if we plan to break through the competition. This especially applies to boutique/small hotels that have to compete with international hotel franchises. With that said, here are 10 mistakes to avoid with your hotel social media strategy:
1. Not Defining Your Target Audience
What to do instead?
The first step in any social media campaign for hotel marketing should be to make a customer identity/persona. What is it, you ask? It's a description of the person who you are catering your business to. How old are they? What is their average income? What are their interests, etc?
For instance, if you run a hotel with picturesque interiors and "instagrammable" views, you'd want to market your hotel to 20-30 year-olds. Because they are young and are more likely to want a place they can photograph/post about.
If you have a quiet property in a non-tourist place that doesn't see many check-ins around the year, you might want to market it to people who want working vacations. AKA people who work from home while traveling the world. All you'd need is a good work set-up and high speed internet.
We have all been there – we want every kind of person to be our customers. But, having a set guest persona really helps you market your hotel to that demographic. If we focus on everyone, we end up focusing on no one. Creating a guest persona doesn't mean that you are limiting your chances as a hotel. It just means that you are effectively targeting the right clientele.
2. Posting Irrelevant Content
Picture this – you are looking at the social media profile of a hotel and all you see are giveaways, Christmas/New Year posts, and a 5-year anniversary post. You wouldn't be very keen to book a stay here. Why? Because you cannot gauge who they are as a brand. What is their specialty? Is it a family-friendly hotel or a romantic getaway spot?
Not having a plan/content analysis is one guaranteed way to ruin your social media approach.
What to do instead?
First, make sure the content you are posting on your social media accounts aligns with the theme and vibe of your hotel. Post pictures that show off your aesthetic and highlight any special amenities or features you have. This will give potential customers an idea of what they can expect from their stay at your hotel.
You can also post seasonal content, but make sure it is relevant to your brand and target audience. For example, if you have a family-friendly hotel, posting about school holiday specials or fun activities for families would be suitable.
Secondly, research what content performs the best on your platforms and create more of it.
Most commonly, video content works best if you are looking to entice younger audiences. But if your main goal is to get your point across quickly (in case of a holiday sale, for instance), you might want to do a simple picture/graphic.
These insights are easily accessible if you check your engagement and track which type of content gets you the most comments, likes, and views.
3. Failing to Use High-Quality Visuals
What to do instead?
Looking at a 420p video of your sprawling room views and large balcony is a misrepresentation of that space. You might have spent top dollar in making sure they look amazing, but if they don't look good on video, it is less likely that anyone would be impressed by your effort. And we don't want that.
If you have the budget, book a professional photographer to photograph your property. And if you don't have the budget, you can easily do it yourself too!
Today, almost every high-end smartphone supports 4K video recording. You wouldn't need that high of a video quality either (1080p would be enough). But you can easily just ask one of your co-workers to lend their phone when you film/photograph your property. It's that simple.
If you lack the skillset to be able to visually showcase your property, you can collaborate with influencers and have them stay at your property. This gives them a chance to create content for their own social media platforms, while simultaneously promoting your hotel. Win-win!
4. Posting Inconsistently
What to do instead?
Do you occasionally realise, "I have no clue what I'm going to say on social media today"? Perhaps social media continues being pushed down on your priority list.
Social might become a blip on your mind when there is so much more going on. An after-hours consideration or a 9p.m " Oh my, I should really publish something", anxiety.
You're far more likely to produce inconsistent or careless one-off material if you don't have a strategy in place.
The solution? Plan out your social media content ahead of time. Set aside a specific amount of time (whether it be weekly or monthly) to brainstorm and schedule your posts for the upcoming weeks/months. This will not only save you from scrambling last minute, but also ensure that you are posting consistently and providing valuable content to your followers.
If you're stuck for content ideas, first plan out special occasions, sales or events that are happening in the near future on your calendar. These can help you generate content ideas and give your followers an inside look at what they can expect from your hotel. Additionally, pose questions to engage with your followers, share industry news and updates, or highlight any staff members or customer experiences.
You can also repurpose old content or share user-generated content. This will save you time while still providing engaging material for your followers.
5. Ignoring Engagement
What to do instead?
When comments say something negative/positive about your brand, you must try to respond. This signals to other viewers that you care about your guests' opinions. It also allows you to address any concerns and resolve issues promptly.
In addition to responding to comments, make sure that you are also engaging with your followers. This can be as simple as liking their comments or replying to direct messages. It shows them that you value their feedback and helps build a sense of community within your social media platforms. It is social media, after all.
If required, assign a social media manager to a particular platform and keep their job profile limited to replying to comments, and relaying the feedback to your customer service. If you run a small hotel business and cannot afford that, it is a good idea to block an hour in your day. During this time you can simply reply to comments and messages. Instagram has a business account option, wherein you can punch in automatic answers to certain questions that are often asked.
6. Being Overly Promotional
What to do instead?
Choose a tone of voice for your hotel and use it to relate to and attract guests naturally. Over-marketing your hotel makes it look disingenuous. As a customer, it is easy to think that a hotel is having to promote itself so much because they lack the quality for word-of-mouth. You don't want your hotel marketing to be imposing on your customers.
So simply converse with your audience like you would with a normal person. Saying flashy things like 'Book your stay NOW!' or 'LAST CHANCE TO GET THE DEAL OF A LIFETIME' won't get too far. (and are also quite hilariously corny)
Instead, highlight the unique and special aspects of your hotel and let your audience know about them in a more subtle way. This can also come in the form of customer testimonials or sharing pictures that show off your hotel's amenities and atmosphere.
7. Not Tracking Analytics
It happens to the best of us. Tracking social media analytics is one of the most tedious tasks, especially when you already have so much on your plate. But it is a criminally underrated step.
What to do instead?
Set up your social media and website tracking so that you can make better-informed decisions about your hotel and marketing. You'll know straight away when your posts aren't getting the usual engagement. This will help you chalk up a new plan and help steer your brand in a better direction.
This will also help you understand what your customer demographic typically enjoys, and you can incorporate that into your actual business too.
Once you have your tracking set up, you can create retargeting ads to attract potential customers who have already shown interest in your hotel on social media.
8. Not Leveraging User-Generated Content
Have you ever been tagged on an Instagram/TikTok and never reposted it? It is usually a good idea to always repost it (or engage with it), especially if it is positive. Your guests not only give you good visuals (for free) but are also likely to say something nice about it. This is a great opportunity to organically promote your business.
What to do instead?
Create a bank of content and repost guest photos when you can. People love visuals when deciding where to stay. But always ask your guests before reposting their content. Usually, no one will deny you because we all love to be featured on a brand's page.
Another way to leverage user-generated content is by creating social media campaigns where you ask your followers and guests to share their experiences at your hotel using a specific hashtag. This will also help increase engagement on your page and attract potential customers through the use of hashtags.
9. Failing to Take Advantage of Social Advertising
Social media advertising is at an all-time high when it comes to market penetration. We are all slowly ditching our TV and moving over to Youtube, Instagram, and Tiktok.
What to do instead?
Set aside some budget to use towards promoting your hotel. This takes a while, but with a bit of trial and error you'll be pulling in new guests regularly. Instagram promotion packages are especially inexpensive. If you have the budget, sponsoring a YouTuber/TikToker to promote your content/stay would also be a great option to consider.
10. Failing to Respond to Negative Feedback
It's not fun, but it happens. People have bad experiences at hotels all the time, and they will often take to social media to vent about it. And while it can be tempting to ignore or delete negative comments, this only makes your brand look worse in the eyes of potential guests.
What to do instead?
Always respond to negative feedback and try to handle the situation in a professional manner. Offer solutions, apologize, and try to make it right for that customer. This not only shows other potential customers that you care about your guests' experiences, but it may also turn a dissatisfied guest into a returning one.
In conclusion, it's important to have a solid social media strategy for your hotel in today's digital age. From tracking analytics to responding to negative feedback, staying on top of your social media game can help attract potential customers and improve overall brand image. Remember to always stay
Subscribe to our newsletter