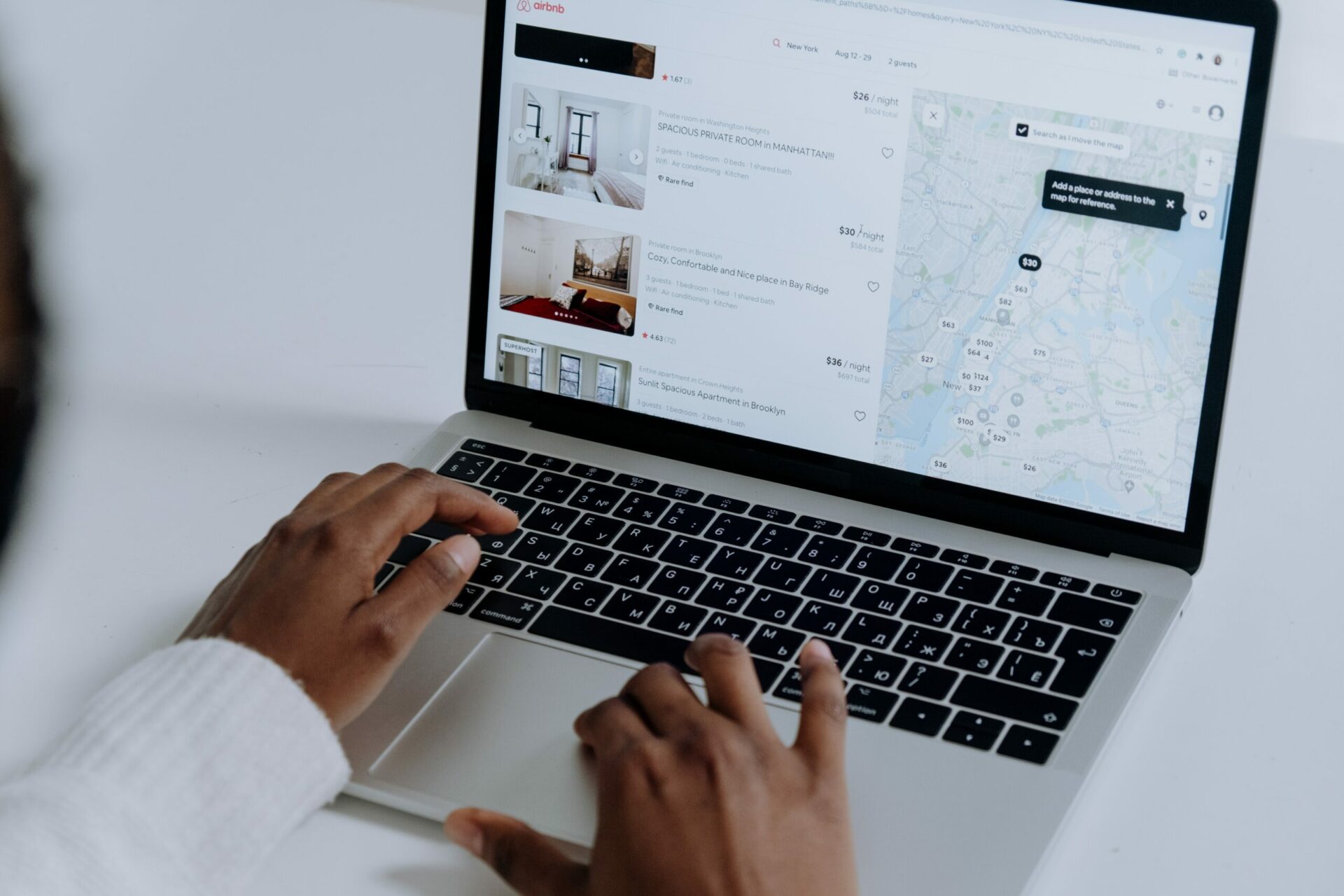 Vrbo Versus Airbnb for Hosting – Should You Double Dip?
Want to boost your bookings and increase visibility? Many hosts are now choosing to list their vacation rentals on both Airbnb and Vrbo. We already know what you're thinking – that sounds like a risky recipe for double-booking your rentals. And that's as stressful as it comes. As it turns out, these two competitors have made it super-easy to sync their calendars. With Preno able to manage both platforms at once, is there a good reason to play it safe with just one or the other?
Let's take a closer look at the two most popular hosting platforms in the world, and how you can take advantage of both. 
Which is the better hosting platform – Airbnb or Vrbo?
Though similar in many ways, there are some key differences. Airbnb boasts seven million listings, and Vrbo just two million. Airbnb is significantly more popular and offers more unique experiences, but Vrbo provides top-notch service and tends to attract a more affluent customer. With only a few minor differences in policies and fees, they've both proven to be great platforms for hosts and guests – especially if you're across both!
Airbnb versus Vrbo as a host
As two of the biggest short-term and long-term rental platforms, Airbnb and Vrbo offer a very similar experience for the customer. As hosts, here are the main differences you'll see:
Acceptable property types. Vrbo only lists entire homes, while Airbnb encourages all sorts of unique options.

 

Fees. Vrbo charges a slightly higher commission rate at 5%, while Airbnb charges 3%. However, Vrbo has a flat fee subscription option of $499 per year, which could benefit owners with multiple properties.

 

Review policy. With Airbnb, guests need to review you within 14 days. With Vrbo they have a whole year.

 

Audience. Airbnb hosts a wide variety of travellers while Vrbo tends to host a slightly more high-end traveller.

 
They're both great choices and using them together will mean accessing millions more customers. 
Why you should use both Vrbo and Airbnb
By using both platforms together, you're likely to see a big boost in your business. Think of it as a free marketing campaign. At little extra cost, you're getting your property seen by millions more people than you would have on just one platform. More eyes on your listing lead to more bookings and more revenue. 
How to sync Airbnb's calendar with Vrbo
Both platforms have decided to play nice. They've chosen to use the same iCal calendar format so you can easily sync them, and other calendars too. Here's how:
Log in to your Airbnb account and select your listing.

Click 'Availability' and scroll down the page to find 'Sync calendars'.

Select Export Calendar.

Copy the URL.

Now log in to Vrbo and choose the listing.

Click 'Calendars' then 'Reservations'.

Click 'Import Calendar' and use your URL from Airbnb.
Easy as that. Now your calendars will be linked and organised, updating automatically to limit your risk of double-bookings. 
Preno handles Vrbo and Airbnb at the same time
As an Airbnb entrepreneur, you wear a lot of hats while managing a tonne of work. It's fair to wonder whether the time involved in managing an additional hosting platform is worth the stress. Fortunately, your Preno software can manage Vrbo and Airbnb together. With Preno's Channel Manager, you'll be upping your revenue and improving efficiency. There's no downside to maximising your exposure across both platforms. 
Try Preno for free to see how easy it is to use VRBO and Airbnb at the same time.

 
Subscribe to our newsletter