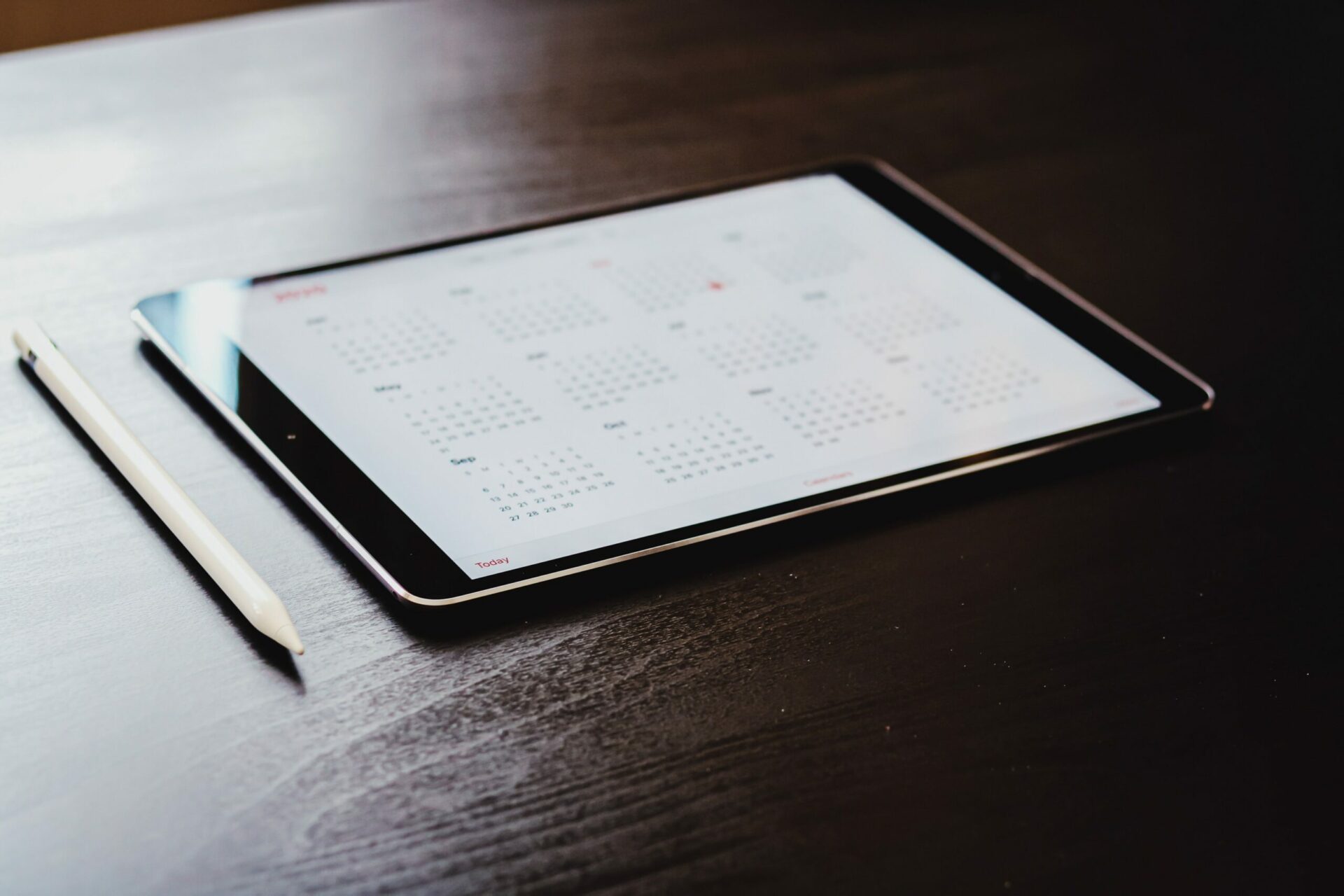 How to Sync Your Vrbo and Airbnb Calendars
As a property owner, you naturally want to attract as many guests as possible. One of the best ways to do that is by listing your property with an online travel agent. Two online travel agents (OTAs) critical to your business are Airbnb and Vrbo. They are trusted global online travel agents who offer customers a wide range of travel services on a single portal. More importantly, your potential guests are looking for rentals to suit their needs on these sites. But with guests booking into your property from various sources, how do you ensure that two or more guests are not booked for the same room on the same date? That's where a channel manager comes to the rescue. Here's a look at how Airbnb and Vrbo can be synced, so you never have to worry about double bookings or multiple booking changes ever again.
What is Airbnb?
Airbnb is an online travel marketplace for travellers looking for affordable vacation rentals, home-stays, and tourism activities. Whether you own a cabin or luxury villa or simply want to rent a shared room, Airbnb allows you to list your property here.
What is Vrbo?
Vrbo is an online travel agency that specialises in vacation rentals. You can rent out properties on Vrbo, including hotels, condos, mountain cabins, vacation homes, apartments, and even luxury homes. As a property owner, you can list your property on the site, manage reservations, cancel a guest's reservation, add your property's welcome guide, and review your current guests. Customers can find and book your properties, cancel reservations with refunds, change reservations, view their reservation details, etc.
Airbnb Vs. Vrbo for property owners
On the surface, Airbnb and Vrbo are the same – they both cater to vacationers looking for affordable rentals. To be honest they have many of the same listings. But look a bit closer, and you will see differences in the type of customers these sites attract and what they offer.
Guest profiles
Airbnb is popular with a tech-savvy younger generation looking for various cultural experiences and adventurers searching for new and authentic local properties. Business travellers love Airbnb too. 
Vrbo caters to large families, families with children, and older people.
Property profiles
Both platforms offer short-term rental accommodations when it comes to the type of properties listed on these sites. Airbnb lists anything from cabins and small houses to luxury villas and castles, and Airbnb also lists shared spaces – like single rooms within a home. Vrbo, on the other hand, attracts older families who are financially secure and can pay for an entire property. Since Vrbo concentrates on family stays, they only accept standalone vacation homes.
Airbnb properties are suited for shorter stays, while Vrbo properties are suited for more extended stays.
Service fee
As a property owner or host, you and your guests will be expected to pay a service fee. Airbnb offers two service options. The first option is the split fee, where Airbnb's service fee is split between you and your guest who books through Airbnb. The second option is the host-only fee where you will pay the entire service fee to Airbnb. If you have a hotel listed on Airbnb, your only choice is the host-only fee.
Vrbo service fees are different. Here, travellers and hosts are expected to pay a fee. As a host, you can either pay an annual subscription that covers all the bookings you get through their platform, or you can choose to pay a booking fee for every individual booking.
Cancellation policy
Both Airbnb and Vrbo have cancellation policies to protect your business. You must read the cancellation policies of both platforms to know more about each of their cancellation and refund policies.
Airbnb or Vrbo for hosts?
Why not both? When you list your accommodation on both Airbnb and Vrbo, you are visible to a broader audience. That increases your chances of getting more guests and increasing your property's occupancy, and more guests naturally mean a more significant revenue.
PRENO TIP:
With Preno's channel manager you can list on up to 70 different online travel agents (OTA's) at the same time. Meaning you can be everywhere at once. You can even list your accommodation on the GDS system that (old school) travel agents like Flight Centre and American Express use. This is how you guarantee you're always fully booked.
What is a channel manager?
It is almost impossible to update and adjust your listings and bookings on time when you promote your property on multiple online channels. Since you can only work on updating one site at a time, there is bound to be a delay in updating the availability of rooms. The result is overbooked rooms and rooms that are never booked. Your property loses its reputation, and guests don't trust you enough to book into your property. That's where a channel manager comes to the rescue. A channel manager can help you manage your properties across multiple channels. That way, you don't lose out on guests, revenue, or reputation as a reliable and trusted property owner.
A channel manager – also known as hotel channel manager software – is software that allows you to manage all your online bookings – simultaneously and instantaneously. When a room is booked, the channel manager updates the availability of rooms on all the sites your property is listed. So there is no chance of a double booking.
Any changes to a booking are automatically reflected on all the sites your property is listed. For example, if a guest reserves a particular room on your property for December 31st, that room is automatically made unavailable across all your online channels. If the guest cancels the booking, the room is automatically made available across all your online channels.
How to use a channel manager to sync Airbnb and Vrbo calendars
Channel managers like Preno use what is known as an API connection. This connection allows you to sync room availability, rates, and content with Airbnb and Vrbo (and other OTAs too). You get to see all your reservations from a single place, saving you the time you would have otherwise spent manually changing room availability and rates on each listing site.
Connecting an Airbnb with hotel channel manager software
Connecting your channel manager to Airbnb is simple. Sign up to Preno and click the option 'all-in-one'. This option will automatically include a subscription to our channel manager. This includes a connection to Airbnb. Simply ask your dedicated account manager at Preno to help you configure and integrate the two.
Connecting an VRBO with hotel channel manager software
Vrbo has a stricter policy regarding connecting the site with a channel manager. Depending on your location, you might need to have at least five active Vrbo listings to make the connection. When you meet Vrbo's criteria for channel manager synchronisation, here's what you do:
Get in touch with Vrbo to initiate the connection process.

Vrbo might require some documentation to set up your property manager account or convert your existing owner account.

A Vrbo representative will take you through the entire connection process step-by-step.

Once connected, your hotel channel manager software tool will automatically sync your room availability, reservations, and rates. All content is updated as well.
Why you need to have a channel manager
Even if you're connected to Airbnb and Vrbo, it's important to still use a channel manager. Why? Because, it allows you to stay in control of your business. If anything ever changes with either of these platforms, a channel manager is a great way to ensure that you'll still have a way to gain bookings. You can use this channel manager to gain direct bookings through your website, or you can continue to distribute your property across other OTAs. You don't want to leave your business up to chance, so it's best to keep your options open.
Limitations of Airbnb and Vrbo
Here's a video story about why using a channel manager is important.
How Preno allows you to manage both Vrbo & Airbnb at the same time
Are you looking for a channel manager that syncs your data across your direct and online booking channels? Preno's channel manager can do all that and more.
The software allows you to manage all your bookings from a single page, reducing your admin work. Update your room rates, just once, and the results will be immediately reflected across all your booking channels. Preno is reliable, so you can ensure that your room availability is always up-to-date and synced simultaneously.
If you need to compare your past and present bookings, you can do that with the software. You can l at all your bookings – past, present, and future – on a user-friendly interface with flexible grid views.
Preno also understands your need for easy-to-use software, so it has been specifically designed to be both intuitive and fast to learn. If you have any problems using the software, they've got your back. Preno offers its customers 24/7 customer support & training to help you through the process.
As for the longevity of the software, you will never have to worry about your Preno software becoming outdated. You will always get the latest software updates and features upgraded automatically.
If you are unsure if Preno is for your hotel business, why don't give it a try? You can try Preno for free. Visit our website for more information and to start your free trial.
Subscribe to our newsletter