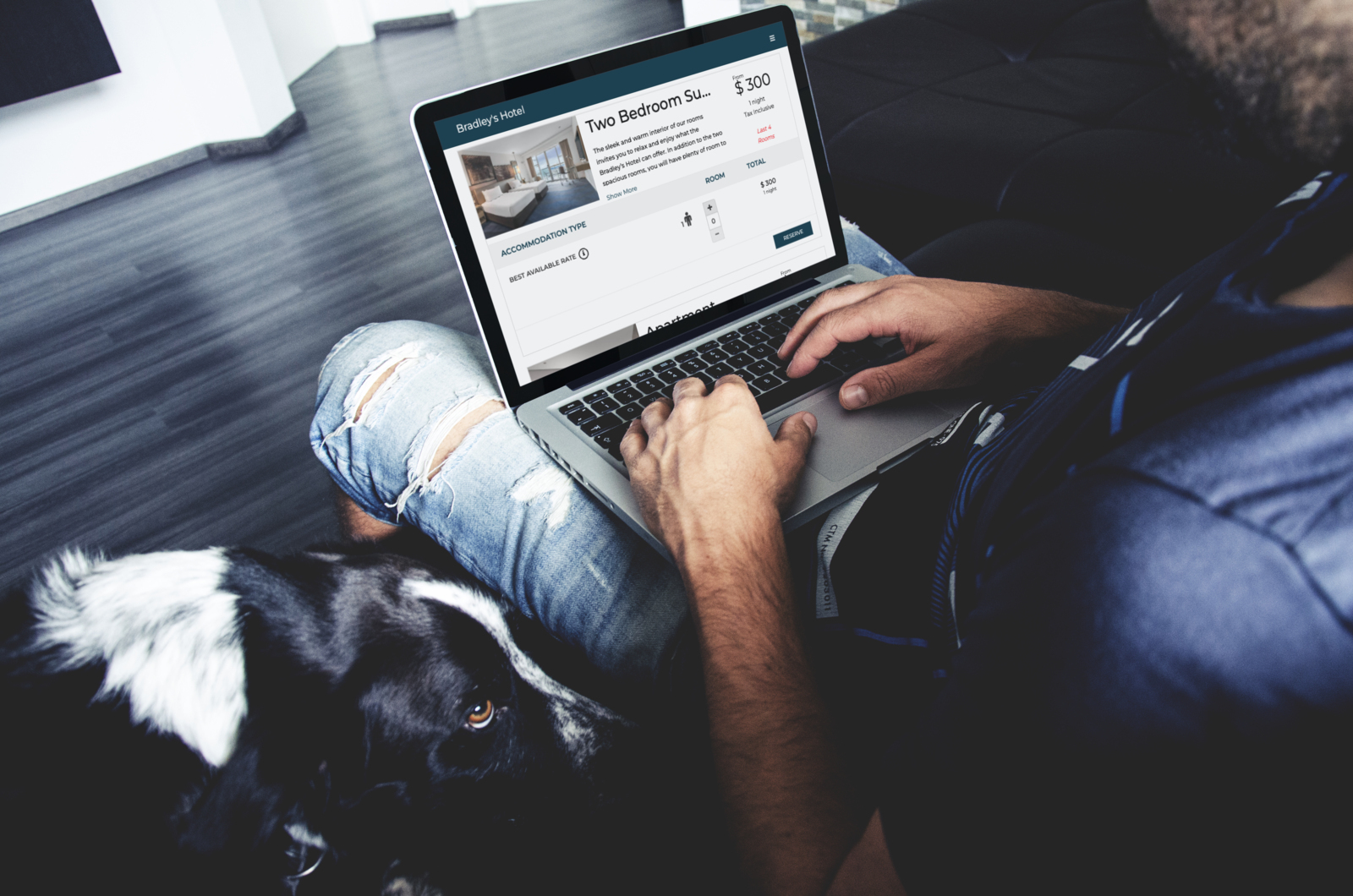 Top 10 Online Travel Agencies (OTAs) of 2022
If you are a hotelier, you'll know guests book into your hotel through multiple different channels. While direct booking is still critical to your business (a customer calls your hotel directly to make a reservation, emails you, or visits the booking room service on your website), the popularity of indirect booking sites is on the rise.
One such popular indirect booking channel is the Online Travel Agent or OTA. If you are a hotelier looking to increase your hotel bookings, you can't afford to ignore OTAs. Here's a look at what an Online Travel Agent or OTA is, why they are critical to your business, and a list of the most popular OTAs your potential guests are on today.
What is an OTA?
As the name suggests, an OTA is a web-based (online) marketplace. Some OTAs offer specialised services, such as hotel bookings. Others provide a wide range of services like train, flight, cruise and tour bookings. There are also ones that feature travel and holiday packages.
OTAs work on commission bases. That means they receive a commission after a guest, who has booked through their service, stays at your hotel.
Why do you need an OTA for your hotel?

 
Today, people expect to be handed information on a platter. Instead of searching accommodation, flights and car rentals individually, they are more likely to seek this information from an OTA. OTAs provide them with a wide array of options that they can choose, conveniently served to them from within a single portal.
It is estimated that by 2023, 700 million travellers will be booking their hotel rooms online. If your hotel is not listed on an OTA's list of hotels, you lose out on several potential guests. 
When you list your hotel with one or more OTAs, you don't simply get more guests and increased revenue. Your hotel also gets:
A secure booking platform.

Exposure to a vast audience (read, potential guests) from across the globe.

More awareness which leads to more potential guests visiting your hotel's website.

Increased room occupancy.

Reduction in your online marketing expense since OTAs will advertise your hotel for you to attract more potential customers.

A chance to get quality guest reviews read by thousands of hotel seekers worldwide.

A chance to showcase your hotel rooms and amenities.
But it's not all about you and your hotel. You also want to make the entire process easier for your guests. By registering with an OTA, you also make it easier for your guests to choose a wide variety of your services from within a single portal. Your guests have real-time access to multiple tools to make their booking easy and quick.
The Top 10 OTAs of 2022
1. Booking.com 
Headquartered in Amsterdam, Booking.com is one of the largest and oldest OTAs for accommodations, including bed and breakfasts, self-catering apartments, and vacation rentals. The website has listings across over 200 countries.
2. Expedia
Based in Bellevue, Washington, Expedia has been around since 2001. Expedia has localised sites in over 40 different countries, making it one of the largest travel companies in the world. Customers can book a wide variety of accommodations, car rentals, flights, and other travel services from the website. Expedia emphasises affordable and cheap accommodation.
3. Agoda
Agoda.com is a Singapore-based company with a strong focus on the Asian market. Agoda is now popular in Europe and the Americas, and the website boasts of over a million hotels. Emphasis is given to cost-friendly and discount accommodations.
4. Airbnb
Airbnb focuses on homestays and hotels. Airbnb is one of the most popular OTAs, but hotels must meet strict criteria to get listed on the site. For instance, hotels must reflect local influence, have unique design characteristics, and provide their guests with shared common spaces to get listed. Airbnb became a game-player by revolutionising the travel industry when it introduced home-sharing. The website gives travellers a sense of safety by sharing each guest's identity to avoid fraudulent situations.
5. Trip.com
Trip.com is an international OTA founded by the Trip.com group, a Chinese company and the single largest OTA in the country. Trip.com's primary target is China's domestic and international travellers. However, Trip.com is in partnership with Booking.com which extends their reach globally. Today, Trip.com boasts of hundreds of millions of users worldwide. The company's mission is to create the best travel experiences for its domestic and global customers.
6. HRS
Based in Cologne, Germany, and with offices in Paris, London, and New York, HRS.com has been around since 1972. HRS.com is the go-to OTA for business travellers, although private travellers also love the site. HRS offers fantastic business discounts and is an excellent choice for hotels that prioritise business customers.
7. TripAdvisor
Although not considered an actual OTA by many, this Massachusetts-based OTA allows hoteliers to use their site to list their hotels on Booking.com. Plus, TripAdvisor has an advertising partnership with the online travel agent Expedia.
8. VRBO
VRBO is an American vacation rental OTA. VRBO works like Airbnb in that homeowners and managers can list their homes directly on VRBO. Guests can also buy travel insurance on Vrbo when they pay for a reservation. As well as being known as part of one of the world's largest travel companies, VRBO has a reputation for being very trustworthy.
9. eDreams ODIGEO
eDreams ODIGEO is the largest online travel agency in Europe. Founded in 2011 in Spain, the company offers customers cheap flights, holiday packages, and hotel bookings. The company's mission is to make travel easier and more accessible, so customers get better value for their money.
10. Hotels.com
Hotels.com belongs to the Expedia Group and is known worldwide for its fantastic loyalty programs. Localised Hotels.com websites offer customers some of the best deals and discounts, whether customers are looking at booking into luxury hotels or budget accommodations.
Other OTAs to consider
Other OTAs you should consider to improve your hotel's visibility are Australia's The AOT Group and The Entertainment Group, New Zealand's Explore.com, Bookit, Goibibo and HotelsCombined. Hostelworld is another OTA worth mentioning, although this is targeted more towards backpackers. 
PRENO TIP
Sign up to multiple OTAs and manage them with a channel manager. Preno's makes it easy to trial multiple distribution channels and analyse their effectiveness, without adding to your hours of admin. 
Tips for choosing an OTA
There are several dozens of OTAs available today, with each one offering a very specialised set of services. It's important to only list your hotel on OTAs that suit your accommodation type and pricing. Here's how to choose the best OTAs for your business:
1. Choose OTAs that cater to your target audience
Every OTA caters to a particular traveler. If you want to attract international travellers, Booking.com and Expedia are the best. If you have a hotel in the UK, TripAdvisor, Agoda, and Trip.com are the places to be. TripAdvisor, eDreams ODIGEO, and hotels.com are popular in Australia, and Wotif is well-known in New Zealand.
2. The OTA must be geo-specific
Most OTAs cater to audiences from particular regions or geographical locations. So, knowing where most of your guests come from will help. If you want to attract local customers, a local OTA is your best option.
3. Choose OTAs according to your hotel type
Choose OTAs that serve hotels similar to yours – the category of your hotel and the amenities you offer. For instance, 5-star and luxury hotels do well on Expedia, and budget hotels make a lot of revenue from AirBnb and hotel.com.
4. Consider the commission model

                        
Every OTA has a unique commission model for booking a room through its website. Understanding how these commissions work and how each OTA expects to be paid is essential. Look for OTAs that charge low commission rates to improve your bottom line. Some may charge more but offer more benefits, such as free advertising, making the higher rate worth it.
5. Look for rewards and loyalty programs
Some OTAs offer reward or loyalty programs that could help promote your hotel. These programs could be discounts, free nights, or even free meals to attract guests' attention. Choose OTAs that offer effective promotions and programs.
6. Weigh the pros and cons of each OTA
While OTAs are great for your hotel business, they might also come with some disadvantages. For example, there might be regulations restricting booking a particular way, hidden charges, or an ineffective display of your hotel's rooms. Some also restrict how you can communicate with guests, making it difficult to organise booking changes. It's best to weigh up the pros and cons and only focus your times on OTAs that are relevant for your hotel.
Why you need a hotel Channel Manager
Managing hotel bookings efficiently across several sales channels is impossible without a hotel channel manager software. A hotel channel manager is a software that connects your property management system (PMS) to online travel agencies (OTAs). This allows you to manage your inventory and rates across all OTAs from one platform. Channel managers save you time and energy by eliminating the need to manually update rates and availability across all channels (travel agents, OTAs, and the hotel website). 
Subscribe to our newsletter