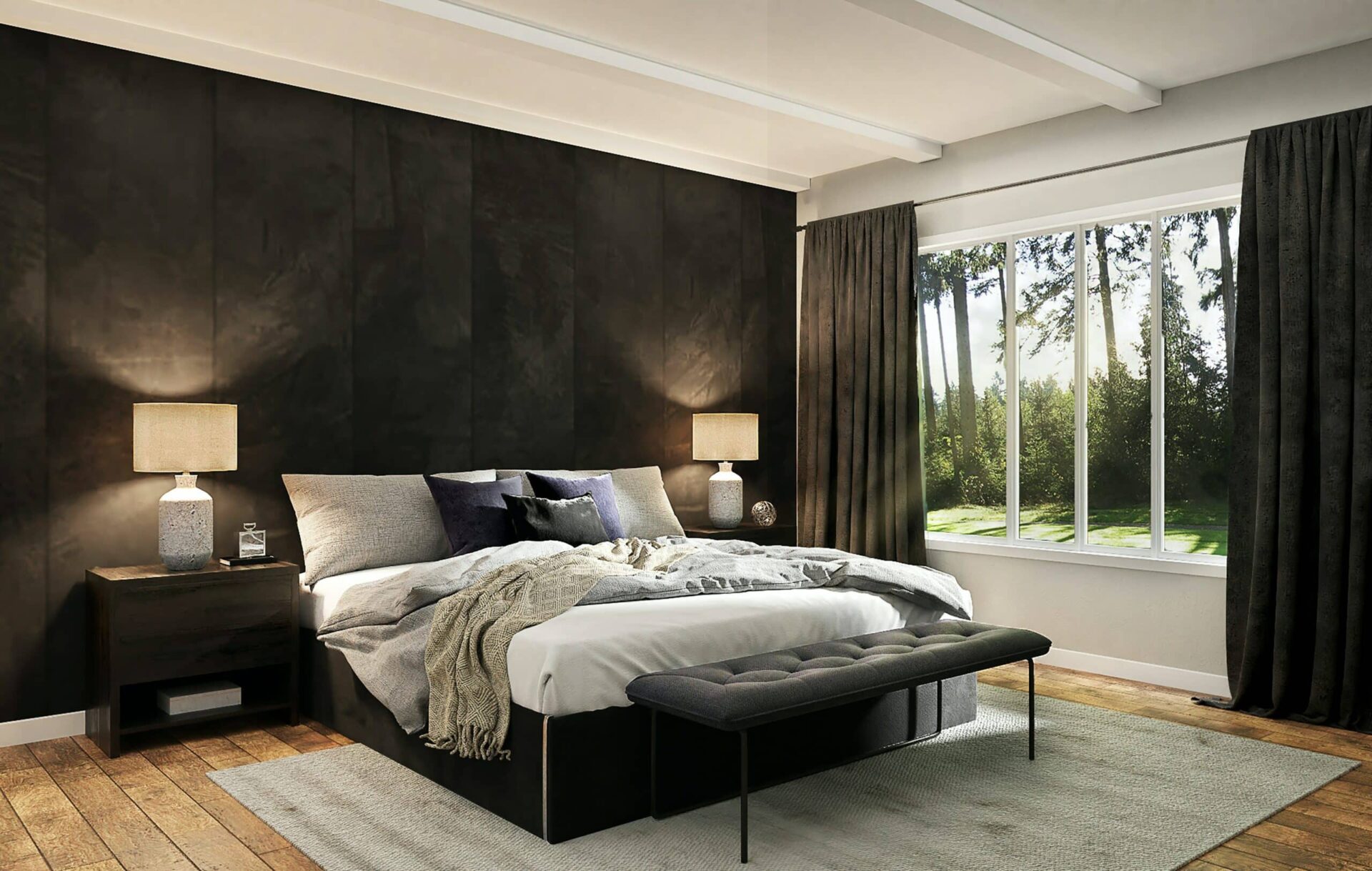 What Makes a Hotel 5-Star in the UK?
When looking for all the luxuries in a hotel what comes first to your mind? A 5-star hotel of course! What makes these sought after hotels so desirable and different from other luxury hotels?
Frankly speaking, drawing a fine line between a 4-star and a 5-star hotel can be quite tricky as there is no universal set of rules in the tourism and hospitality industry. In the UK, The AA Hotel Services of the Automobile Association gives hotels ratings on a scale of 1-5 stars. The ratings depend on several factors starting from the size of the rooms, amenities offered, quality of food, services, to the minutest details like the thread count of the linen.
5-star hotels maintain their exclusivity with luxurious decor, high-quality furnishing, pristine cleanliness, courteous staff, and exceptional personalised services – everything that makes them highly satisfying and adds the perfect feel-good vibe.
The Importance of achieving a 5-star hotel status
This cannot be overstated. It is the highest level of distinction awarded to hotels, and it implies luxury in every aspect – from its interior design and amenities to its services. A 5-star hotel excels in providing top-notch facilities that reflect a luxurious atmosphere and are able to meet the needs of their guests. The staff members provide exceptional service that is both friendly and professional, helping to make guests' stay as pleasant and comfortable as possible.
Moreover, 5-star hotels offer a wide range of services for their guests. From business centres and spa treatments to personalised concierge services, these hotels have it all. Additionally, they provide 24/7 room service with a wide selection of dishes and drinks, as well as a variety of recreational activities.
If you achieve 5-star status, you're more likely to draw in tourists and high-end customers. This can only mean higher profits as they are willing to pay more for the exceptional services that come with staying in a 5-star hotel. As such, hotels strive to maintain their 5-star rating while continuously enhancing their service quality.
Overall, 5-star hotels offer the ultimate in luxury lodging and have become synonymous with excellence in the hospitality industry. With their exceptional facilities, friendly staff, and personalised services, these hotels provide guests with an unforgettable experience that will make them return time and time again.
What are the criteria for a 5-star hotel in the UK?
Many hotels in the UK may provide the feeling of a 5-star hotel but to be a true 5-star hotel, certain requirements should be met.
The guests in these luxurious hotels are provided with enhanced services like valet parking, luggage assistance, seamless execution of requests, 24-hour concierge and room service, bar and lounge, pool and spa. They are open 24/7 all year round to greet customers and look after their needs.
A true 5-star hotel is judged by nine key areas:
Hospitality
Service
Bedrooms
Cleanliness
Food
Exterior
Public areas
Dining room and restaurants
Facilities and services
The good feeling at a 5-star hotel starts with its staff. They have impeccable presentation and a friendly, courteous demeanour. Service efficiency and technical skills of the staff distinguish an outstanding hotel from an average one. In-house dining, laundry, room service and a plethora of other personalised services makes these hotels a pleasure to stay in.
Room features and amenities
Every 5-star hotel is required to maintain air-conditioned, mechanically ventilated bedrooms that are spacious enough to allow convenient movement. The AA also specifies the size of beds that should be provided for single as well as double occupancy. Along with that other furniture like chairs and a writing table must be placed in every room.
The bed linen, furnishing, towels, and toiletries provided are expected to meet a certain quality standard. The rooms should be tastefully decorated and impeccably clean. Every room should be equipped with certain amenities like a TV, several power outlets, in-room dining, and relaxation space. All bedrooms must have private bathrooms fitted with modern WC and thermostatically controlled showers. Each room should have ample storage space with a fully fitted, illuminated wardrobe that allows a generous amount of storage for clothes with hanger options.
Location and accessibility
5-star hotels are strategically located in some of the most pristine localities. The hotels provide taxi or rental services to make travelling convenient for their guests.
Safety and Security
All 5-star hotels in the UK must maintain certain security standards. That includes 24/7 monitoring of all public areas, the safety of guests, staff, and property. These luxury hotels take outstanding measures to prevent criminal activities, avert hazardous or chaotic situations and make guests feel secure within the property.
Dining Experience
A five-star hotel should have multiple restaurants, at least one of which should be open for all meals 24/7. These restaurants should have exceptional levels of comfort with tasteful interior design, comfortable furniture, clean and high-quality crockery, cutlery, and service. The restaurants and bars are expected to have a detailed, immaculately presented menu with an extensive choice of dishes and drinks for all meals.
How much is a 5 star hotel per night?
The average price of a 5-star UK hotel is typically around £200 per night, but the cost can vary depending on the location and facilities.  Luxury hotels in London may be as much as double that rate, while those outside of metropolitan areas may be slightly less expensive. Additionally, discounts and promotions may lower prices at certain times.
In conclusion, a 5-star hotel in the UK must meet certain criteria to be considered as such. The staff should be friendly and accommodating; the rooms should be comfortable and well equipped with modern amenities; the location should provide easy accessibility; and the dining experience must be top notch. All of these elements come together to create an unforgettable stay for the guests that will make them want to come back again and again.
The challenges of running a 5-star hotel
Running a 5-star hotel is no easy feat and requires a lot of hard work and dedication. The challenge lies in creating an ideal experience for guests that exceeds their expectations. Every aspect of the hotel needs to meet the stringent standards set by industry regulators like the AA.
Property management, such as organising staff, supplies and services such as housekeeping, laundry, room service, security and maintenance is a complex operation that needs to be maintained on a large scale. Ensuring consistent quality and efficiency in all of these departments is the key to success. Every hotel has specific staffing requirements which must be met in order to maintain their 5-star rating.
Furthermore, ensuring safety and security for guests and staff is paramount. Especially in today's world, strict safety protocols must be followed to keep everyone safe from external threats. The hotel should also have an emergency plan in place to address any unforeseen situations that may arise.
Another challenge of running a 5-star hotel is understanding and meeting the needs of the customers. As guests come from all over the world, their needs and expectations may vary, so it's important to be able to anticipate and adjust accordingly. Understanding the cultural differences between different nationalities is also essential in providing a seamless service experience.
Finally, one of the most difficult tasks is maintaining high-quality standards for food and beverage services. The food should be freshly prepared and served with prompt delivery to provide guests with a unique culinary experience. It's important to pay attention to the menu in order to cater for different tastes as well as dietary requirements.
Overall, running a 5-star hotel is an ambitious endeavour that requires top-notch management and constant commitment to quality. The successful operation of this type of business requires strong leadership, an adept understanding of customer needs and expectations, and the capacity to manage large-scale operations with high efficiency. It's no small task but those who take on the challenge have the potential to create an unforgettable experience for their guests.  With careful planning and dedication, a 5-star hotel can be a successful venture.  ​
Subscribe to our newsletter