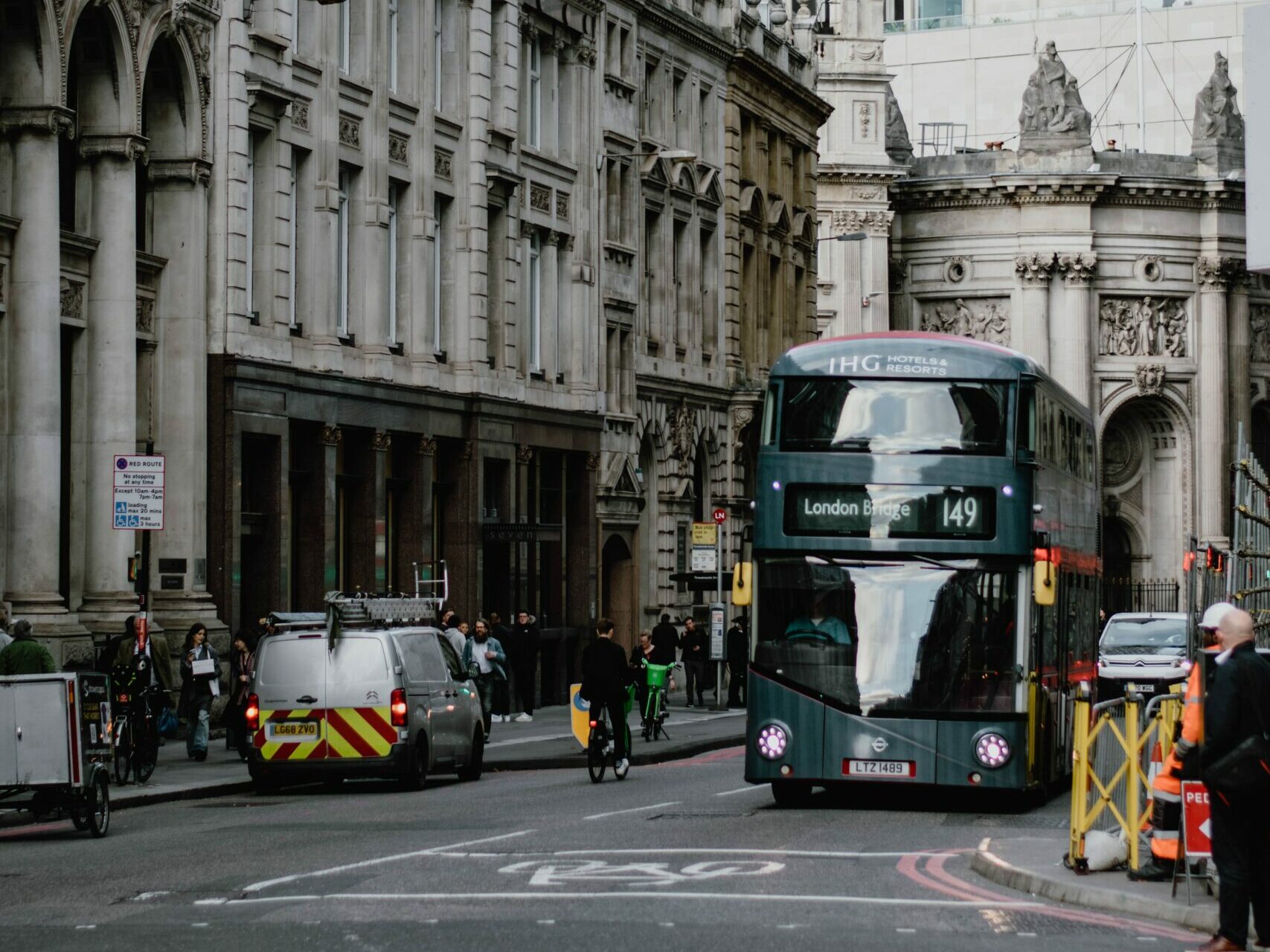 How to Improve Occupancy of your UK Hotel with a PMS
Are you a hotel owner in the United Kingdom looking for ways to increase occupancy rates? A Property Management System (PMS) can be an invaluable tool to help you achieve your goals. A PMS helps streamline processes and automate tasks, allowing you to focus on what matters most: increasing occupancy.
In this article, we'll discuss how to use a PMS to improve occupancy rates in your UK hotel. We'll cover topics such as automating room bookings, providing customer-friendly booking experiences, and utilising marketing strategies. By understanding the advantages of using a PMS, you can better understand how to get more guests through your doors and maximise your occupancy rate.
Current UK Hospitality Industry Challenges
The UK hospitality industry is struggling to achieve full occupancy rates due to various factors. Challenges include increased competition, a weak economy, and high overhead costs. With such pressure on the industry, hotel owners must find innovative ways to attract more guests and keep their occupancy rates high.
Other reasons include:
Changing global customer preferences

Online presence and reviews

Safety and security concerns

Seasonality

Brexit

Infrastructure and transportation
Understanding Hotel Property Management System (PMS)
A hotel Property Management System (PMS) is a software application used to manage the operations of a hotel or a chain of hotels. It helps automate tasks, streamline processes, and improve overall efficiency. A PMS can also be used to boost customer satisfaction by giving guests convenience and control over their stay.
Below are some of the key features of a typical hotel PMS:
Front desk operations

Housekeeping

Billing and payments

Inventory management

Reporting
How Does Property Management System (PMS) Help Occupancy Rates
Hotel Property Management Systems (PMS) can help hotels achieve higher occupancy rates by providing a range of tools and functionalities that align hotel operations, chance guest experience, and better hotel marketing efforts.
Below are some ways hotel PMS can help hotels achieve higher occupancy rate:
Organise operations: This helps hotels to operate more efficiently and free up staff time, enabling them to focus on delivering exceptional guest experience.

Multiple booking channels: It enables hotels to reach a wider audience and increase their chances of securing more bookings.

Dynamic pricing: A hotel PMS enables hotels to monitor market trends and adjust room rates in real-time.

Personalised guest experience: It provides guest profiling and communication tools, enabling hotels to personalise guest experience.

Improve reporting and analytics: This helps hotels to identify trends and make data-driven decisions that can help them achieve higher occupancy rates.
Online Presence and PMS Advantage
Having an effective online presence coupled with a Property Management System (PMS) can help to increase occupancy rates via direct bookings.
Direct Bookings is a platform that combines a hotel website with a direct booking engine, enabling customers to book directly and reducing commission costs typically associated with third-party booking channels. In addition, it enables global exposure. A PMS helps manage room inventory and rates, ensuring rooms are available for booking on various channels and prevents overbooking.
In today's digital world, it's crucial for a hotel to have a website for optimal visibility. A hotel website can improve not just visibility, but also awareness among potential guests.
Optimizing a website for search engines (SEO) is important for attracting more visitors and increasing the chances of bookings, therefore improving occupancy rates.
Some tips for building a website that is SEO-friendly for hotels in UK:
Ensure the keyword search

User-friendly website interface

Page loading speed

View from any device optimisation

Superior and engaging content

Optimised meta tags

Reviews and feedback page
By combining an online booking engine for your hotel with the tips mentioned above on your website, you can attract more potential customers to book directly on your webpage. This can help you reduce the commission costs you pay to other online travel agents like Expedia. Additionally, you can offer extra benefits and promotions on your website to encourage customers to book directly.
Simplify Your Booking Process
By simplifying the booking process, you can improve conversion rates, enhance the user experience, reduce abandoned bookings, and increase direct bookings. All these factors can lead to increased occupancy rates for your hotel and improved profitability over the long-term.
A Property Management reservation system is a software platform used by hotels and other hospitality businesses to manage and streamline their reservation and booking processes.
The reservation system typically includes key features such as:
Online direct booking

Multiple channel management

Room inventory management

Guest Profiles

Processing payments

Reporting and data analytics
Using the PMS reservation system will streamline your booking process and enable quick responses to inquiries, leading to improved customer satisfaction with personalized attention. With PMS, you can create targeted promotional campaigns for specific client groups and minimize booking errors while enhancing inventory management across multiple channels to boost occupancy rates.
Dynamic or Automated Pricing to Improve Occupancy
In the context of the hospitality industry, automated or dynamic pricing is used to optimise room rates in real-time. It is done based on supply and demand, occupancy rates, and other market trends. The software tools and algorithms can analyse data from multiple sources, including historical bookings, local events, weather, and competitor rates, and use this data to adjust room rates in real-time.
Below are a few points on how automated pricing helps:
Hospitality industry also has low demand season like any other industry. During low season, hotels may face lower demand for their rooms, which can lead to lower occupancy rates and revenue. Automated pricing can help hotels to attract more bookings during these periods by offering lower rates that are competitive with other hotels in the area.

Constant rate monitoring is a strategy used by hotels globally to monitor their room rates and competitor rates in real-time. This feature will enable you to change your hotel room rates in real-time to remain competitive and attract more customers. 

Integrate varied pricing models can provide a number of benefits for hotels, such as increased revenue, enhanced flexibility, better insights, lower booking errors, and increased direct bookings.
How To Manage OTA Channels
A Property Management System (PMS) can help hotels to manage their relationships with Online Travel Agencies (OTAs) efficiently by providing a range of tools and features to streamline the process. These tools include the ability to manage bookings, update availability and rates, capture customer data and review feedback.
To do this, you need to connect your PMS with the OTAs. This will enable you to manage different channels from one platform, streamline processes and receive up-to-date information in real time. By having your availability up-to-date across all channels, this will help reduce overbooking and therefore lower chances of cancellations due to double booking.
By using a PMS with OTA channel management capabilities, hotels can increase their direct bookings by making it easier for customers to find their website and make reservations directly with them. This will reduce commission costs paid to OTAs and boost profits.
The right PMS system can help hotel managers to optimize their operations and create a better customer experience, leading to increased occupancy rates, improved profitability and long-term success for the business. With the right tools in place, hotels can be more efficient, maximise revenue and take their business to the next level of success.
Subscribe to our newsletter