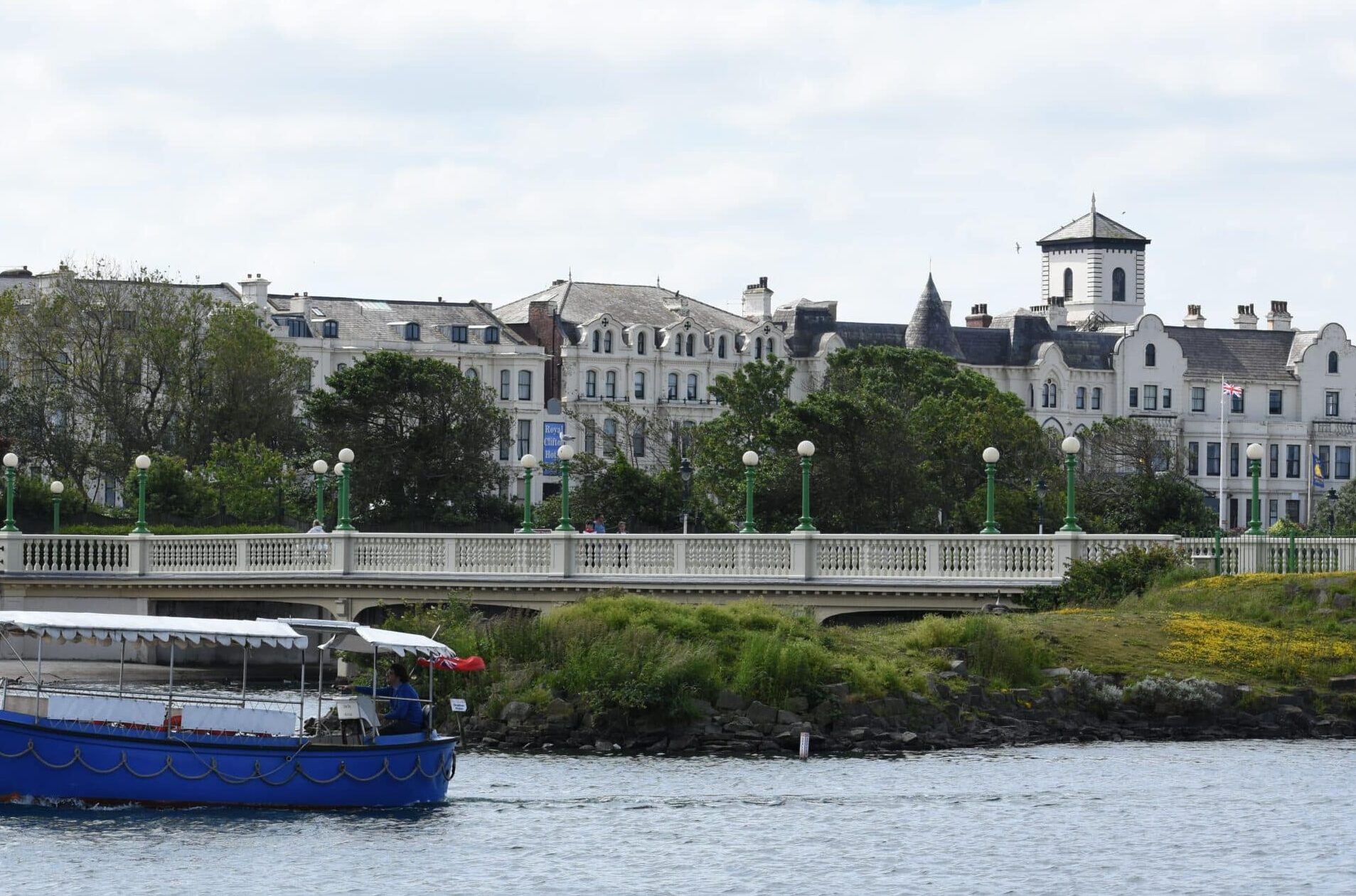 Hotel PMS Systems: Everything You Need to Know For Your UK Hotel
A hotel property management system (PMS) is a software-based solution. It enables your UK hotel to run their day-to-day operations, such as reservations, check-ins, check-outs, inventory, billing, housekeeping, and guest preferences very efficiently.
The PMS acts as the central hub for your hotels operation and can automate many of the tasks that hotel staff would normally have to perform manually. Consequently, this helps save time and reduces the risk of human errors.
The PMS allows your hotel staff to access all the information they need about a guest or reservation from a single location. The single access makes it easier for the staff to provide a high level of service to guests. It also helps hotels to track revenue and occupancy rates, plus manage marketing and distribution channels.
Many Property Management System Software solutions integrate with other hospitality technology solutions. These may be online booking engines, channel managers, and revenue management systems, to provide a complete end-to-end solution for managing a hotel's operations.
Issues With Traditional Hotel Management System
A traditional hotel management system is a manual system that handles the administrative and operational aspects of a lodging business. It includes the booking and reservation process, guest check-in/check-out, room cleaning and maintenance, payment processing, etc.
The downside to this approach is that there are more opportunities for human error, and it is difficult to keep track of all the data manually. Additionally, traditional systems are not as efficient or user-friendly as modern PMS software solutions. They can't provide a comprehensive view of your operation and may be lacking in reporting and analytics capabilities. This could lead to inefficient operations and missed opportunities to enhance customer
Traditional hotel management systems have several challenges that can impact their effectiveness and efficiency. Below are some of the key challenges you should keep in mind:
Manual Processes: Most traditional hotel management systems rely on manual processes, such as paper-based reservation systems or manual billing processes. This can lead to errors, inefficiencies, and delays.
Integration Challenges: Traditional hotel management systems usually do not integrate with other hospitality technology solutions, such as online booking engines or revenue management systems. This usually leads to duplicate data entry and challenges in managing multiple systems.
Restricted Reporting and Analytics: They may lack the ability to provide in-depth reporting and analytics, making it challenging to identify trends or areas for improvement in hotel operations.
Security Issues: Legacy systems are usually more vulnerable to security breaches and data theft, particularly if they are not regularly updated and maintained.
Mobility Challenges: Traditional hotel management systems may not offer mobile access. This limits the ability of hotel staff to access information and manage operations from remote locations and that impacts the turnaround time frames.
Poor Guest Experience: Legacy hotel management systems may not provide the level of personalisation and flexibility that modern guests expect. Slow response time leads to a poor guest experience.
A Property Management System Software solution may be the overall way to retain guests and improve the efficiency of your hotel. A modern PMS is designed to make it easier for hotel staff to manage their day-to-day operations, while at the same time providing a high level of service to guests.
Issues With Legacy Hotel Management System 
A legacy PMS refers to a software platform that is installed on-site and comes with different levels of features and complexity. Legacy PMSs are often seen as outdated, inflexible, and inefficient compared to modern cloud-based systems. They can be costly and time consuming to maintain due to their on-site setup, and require frequent updates. Additionally, legacy hotel management systems are often unable to handle huge amounts of data efficiently or provide the in-depth insights provided by modern cloud-based PMS.
Below are some additional key challenges you should keep in mind:
Physical / Manual Maintenance: Legacy hotel management systems require frequent manual updates and maintenance. These updates can be time-consuming and usually disrupt the hotel's day-to-day operations.
Scalability Issues: Traditional systems are not easy to scale to meet the dynamic needs of a growing hotel or hospitality business. This results in a limited functionality and a lack of support for new features and capabilities.
Not Very Flexible: Legacy systems are usually rigid and not easily customisable. This limits the ability of your hotel to adapt to changing market conditions and your guest preferences.
High Cost: Legacy hotel management systems are expensive to install and maintain, particularly if they require dedicated hardware or on-premises servers. This can make it difficult for smaller or independent hotels to afford the technology solutions that you need to compete with larger hotel chains.
Why Choose Hotel Property Management System (PMS)
A Property Management System (PMS) is a comprehensive software solution designed to help hoteliers streamline their operations and provide better services to guests. The modern PMS is highly scalable, secure, and customisable, making it ideal for both fast-growing established hotels as well as smaller independent properties. It offers powerful reporting tools to help you gain insights into your operations and identify areas of improvement.
Additionally, a PMS allows hotels to better engage with their guests by offering personalised experiences through mobile platforms and other digital channels. As a result, hoteliers are able to provide the services that their customers expect while improving operational efficiency, increasing revenues, and driving customer loyalty.
Below are some important reasons to consider installing right PMS for your hotel:
Lower costs: A right hotel PMS can help reduce operational costs by automating tasks, reducing manual errors, and optimising your staff time. It can also assist with inventory management, reducing the need for overstocking and lowering the cost of inventory.
Centralisation: With a right hotel PMS, your hotel can manage their operations from a centralised system, allowing you to easily access and manage information from multiple locations or properties.
Higher revenue: It can help increase your hotel revenue by enabling online bookings, upselling opportunities, and by providing real-time data on room availability and pricing. Dynamic pricing is a very useful tool to generate higher revenue in hospitality industry.
Highly scalable and flexible: A right hotel PMS can be customised to meet the specific needs of your hotel. It can also be scaled up or down as needed to accommodate changes in your hotel's operations.
Advantages of the right Property Management Software
Higher efficiency: Automation of your hotel's daily operations, will reduce the time and effort needed to manage these tasks manually. This will lead to more efficient operations and better use of staff time.
Enhanced guest experience: It will help you provide a better and personalised guest experience by enabling online check-ins and check-outs.
Dynamic inventory management: With a hotel PMS, your hotel can track room availability and occupancy in real-time, making it easier to manage room inventory and avoid overbooking.
Easier integration: Right PMS can integrate with your other hotel systems, providing a seamless and integrated experience. It will also lower your operational expenses.
Accurate reporting: It can provide detailed reports and analytics, which can be leveraged to better profitability.
Identifying Right PMS For Your UK Hotel
When searching for the right PMS for your property, there are several factors to consider. Keep in mind that the right PMS should be able to meet your hotel's specific needs and also be customisable for future changes. It should also be cost-effective, easy to use, and should include features such as automatic updates, automated reporting, customer relationship management (CRM), and dynamic pricing capabilities. A PMS can have a significant impact on your hotel's operations and profitability. Therefore, it is important to identify the right PMS for your business.
Below are pointers on how to choose the right hotel PMS:
Feature rich PMS: Opt for a PMS that has the features and functionality that your hotel needs. Some important ones are reservation management, room inventory management, billing and payment processing, reporting, and guest profiling.
Scalability: Choose a PMS that can grow with your hotel and accommodate changes in your operations.
Integration: Ease of integration will lower operational costs.
User friendly: Go for a PMS that is user-friendly and easy to learn, especially for staff who may not be tech-savvy.
Support and training: A centralised PMS will lower your staff training costs and maintenance costs.
New Ways to Attract Customers
A good example for hotel PMS is Preno, they have a great track record and have the capability to customise the PMS to suit your hotels specific requirements.
Factors such as online room inventory access (dynamic pricing), increased employee efficiency, better analytics and lower maintenance costs will improve your overall profitability. It will in turn help you achieve ROI on PMS investment much faster when compared with a legacy PMS.
It will also help attract and maintain your guest numbers. With data driven insights, you can better target your British customers and improve conversion rates using tailored marketing campaigns and promotions. You can also offer a more holistic experience to guests by providing services such as booking/cancellation management, mobile check-in/check-out, automated billing, and loyalty programs.
With the right PMS in place, you can also tap into new and emerging markets to increase revenue. By connecting your property to multiple OTAs, you can offer a better experience to customers locally in the United Kingdom, as well as from far and wide. Additionally, you can use your PMS to flexibly manage prices across different markets, allowing for dynamic pricing strategies that will help increase your bottom line.
In conclusion, the right hotel PMS can go a long way in helping your United Kingdom property achieve maximum profitability. By leveraging data, automating operations, and providing a better customer experience you can gain an edge over your competition. Ultimately, PMS software will help you achieve increased revenue, improve operational efficiency, and provide enhanced customer satisfaction.
Subscribe to our newsletter