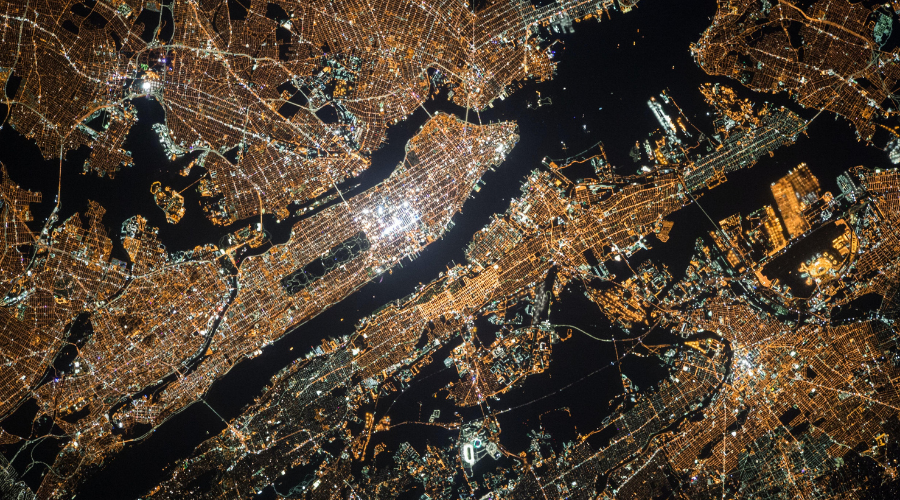 What Is a Global Distribution System (GDS) for Hotels?
If you're in the hotel industry, then there's a good chance you've heard of global distribution systems (GDSs) and wondered what they are and how they work. In this article, we'll explain everything you need to know about GDSs in the hospitality and travel industries, including what they are, why hotels use them, how they work and the different types of GDS available. We'll also look at some of the benefits of connecting your hotel to a GDS. So if you're looking for a comprehensive guide to global distribution systems, continue reading.
What is the history of GDS in the hotel industry?
The global distribution system (GDS) was first introduced in the airline industry in the 1960s. It revolutionised how airlines distributed their inventory and how travel agents booked tickets. The GDS allowed for real-time inventory updates and automated booking. This efficiency soon caught on in other sectors of the travel industry, including hotels.
Hotels began using GDS in the 1980s as a way to manage inventory and distribute rates and availability to travel agents. The global distribution system allowed hotels to connect with a larger number of potential guests and sell more rooms. Today, GDS is an essential part of the hotel industry.
What is a global distribution system (GDS)?
A global distribution system, or GDS, is a computer network used by travel agencies and other distributors to book airline tickets, hotel rooms, rental cars, and other travel-related services. A GDS is essentially a reservation system for the travel industry, and it's used by hotels, airlines, tour operators, and other businesses in the tourism sector.
Learn more about how Preno can help your business grow
Subscribe and you'll receive an information pack with everything you need to know about optimising your hotel with Preno.
Think of it as the middle man – connecting a hotel's reservation system and the travel agent. A travel agent can gain information, such as real-time rates and room availability, through the GDS. Then when a travel agent makes a booking, the GDS will send this information to the hotel's booking system to ensure that it is accurately updated. The GDS was created to remove the need for manual input at either end of the booking process – which used to be time-consuming and often, inaccurate.
What benefits does GDS offer Hotels?
The GDS offers several benefits for hotels. Perhaps the most important benefit is that it provides hoteliers with a way to reach a large number of potential guests. The GDS is used heavily by travel agents and other booking sites, so hotels that are listed on the GDS are more likely to be seen by people who are looking to book a room.
In addition to providing exposure, the GDS also offers hotels a way to manage their bookings and reservations. Hoteliers can use the GDS to track bookings, cancel reservations, and make changes to guest information. This can help hoteliers keep on top of their business and ensure that all guests have a positive experience.
One of the lesser-known benefits of the GDS is that it can be integrated with a hotel's property management system (PMS). This integration can make it easier for hoteliers to keep track of their rooms and availability. It can also help to automate some of the tasks associated with managing a hotel, such as generating invoices and issuing confirmations, all from within one platform.
Finally, the GDS system can help hotels save money. By using the GDS, hotels can avoid paying commissions to travel agents. This can result in significant savings, which can be passed on to guests in the form of lower room rates.
What are the major global distribution systems?
There are three major global distribution systems (GDS) for hotels: Amadeus, Travelport, and Sabre. Each system provides access to different types of hotel inventory and offers unique features and functionality.
Amadeus is a GDS owned by a consortium of airlines, including Lufthansa, Air France, and Iberia. While Amadeus originally was used for flights, it now offers access to more than 700,000 hotels worldwide and provides extensive search and booking functionality – making it the largest GDS on the market.

Sabre is a GDS owned by American Airlines. Sabre offers access to more than 400,000 hotels worldwide and provides extensive search and booking functionality. It is the second-largest GDS and is very popular in North America.

Travelport GDS is a global distribution system for hotels, which also owns systems called Galileo, Worldspan, and Apollo. The UK-based company is the third biggest GDS and is most popular in the USA, Europe and Asia. 
Is a GDS suitable for your hotel?
GDS distribution only makes sense for some hotels. These include:
The hotel's location is in a business destination with a majority of their business being business travellers.

Leisure destinations which are usually complex to book and require a travel agent to organise them.

Accommodation providers that are set up for corporate markets and have a large capacity.
Things to look out for when choosing a GDS:
The size of the GDS: Make sure that the GDS you choose has access to a large number of hotel inventory. This will give you the greatest choice of hotels to book for your guests.
Functionality: Each GDS offers different functionality. Some, like Amadeus, offer extensive search and booking functionality. Others, like Travelport, offer a more basic search and booking experience. Choose the GDS that offers the right level of functionality for your needs.
Pricing: The price of the GDS can vary depending on the features and functionality you require. Make sure to get quotes from multiple providers before making a decision.
Commission-free structure: Many GDS providers offer a commission-free structure for hotel bookings. This means that you can avoid paying commissions to online travel agents. This is also important because GDS systems tend to bring in more bookings annually than direct bookings, so you want to ensure you're making the most money possible from these.
PMS Integration: It's important to look for a GDS that can be integrated with your property management system. Not all GDS providers offer this functionality so it's a good idea to ask about this when you're requesting quotes.
No lengthy contracts: You should never have to sign a long-term contract with a GDS provider. Month-to-month contracts are the norm and will give you the flexibility to cancel or change providers if you're not happy with the service you're receiving.
Comprehensive reporting: A good GDS will provide you with comprehensive reporting on your bookings and reservations. This data can be extremely valuable in understanding your guests' booking patterns and improving your hotel's marketing efforts.
Support: When choosing a GDS, make sure to choose one that offers excellent customer support. This will help you if you have any problems using the system.
A global distribution system (GDS) can be a valuable tool for hotels. It provides access to a large number of hotel inventory and offers extensive search and booking functionality. However, it's important to choose the right GDS for your needs and to make sure that you're getting the best possible price. When selecting a GDS, look for a provider that offers month-to-month contracts, comprehensive reporting, and excellent customer support.
If you're looking for a GDS provider, we recommend Amadeus or Travelport. They are both leading providers with extensive global coverage. Amadeus offers more extensive search and booking functionality while Travelport's system is more basic. However, both providers offer competitive pricing and excellent customer support.
Are you looking for a real-time cloud-based PMS system that allows you to manage your property on the go? Trial Preno today!
Subscribe to our newsletter