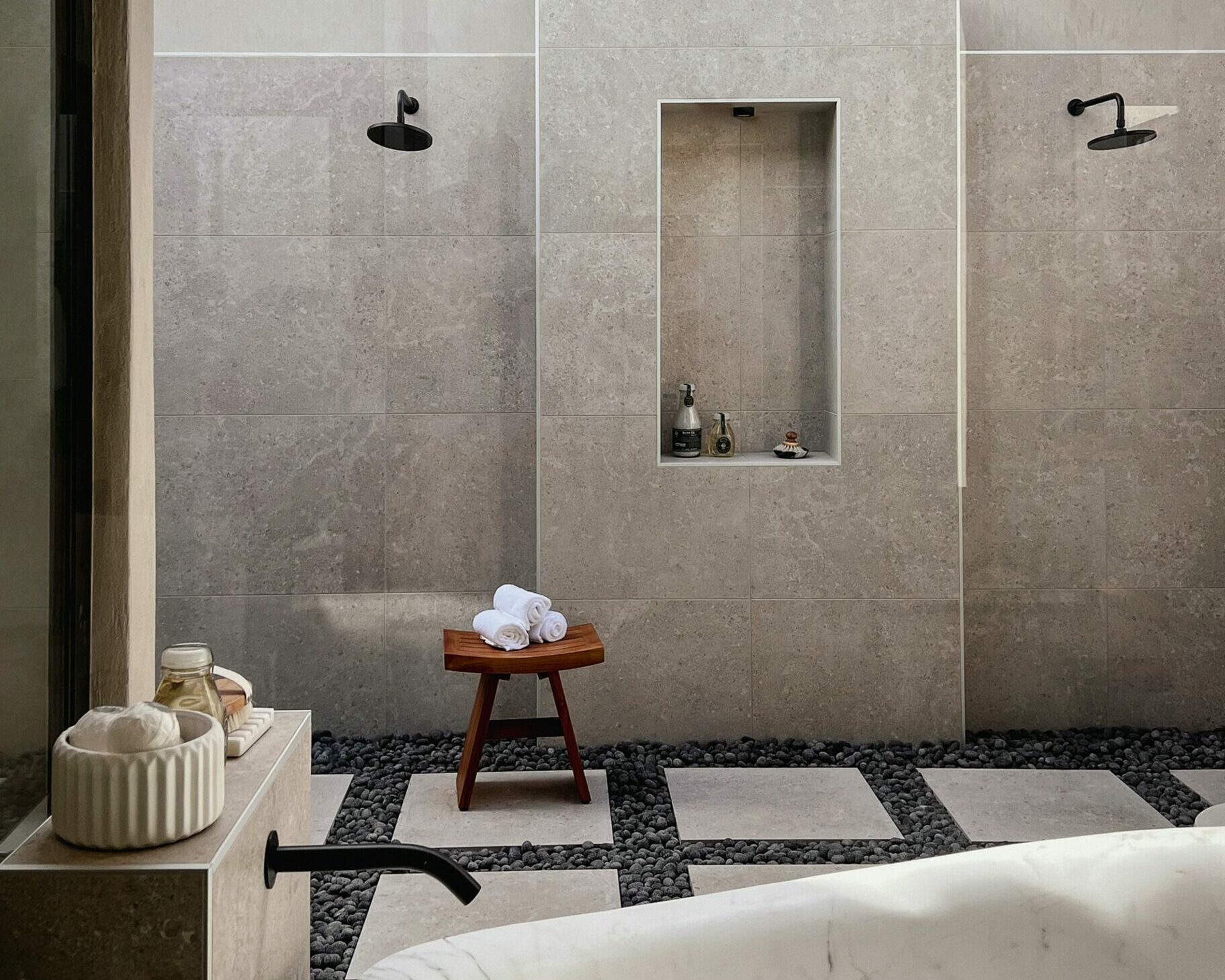 Why Is Hotel Housekeeping Important for the Success of Your Hotel?
When most people think of hotel management, they think of front desk agents checking in guests, concierges assisting with directions and restaurant recommendations, and Bellhops lugging luggage up to guest rooms. But there's one important group of hotel employees who are often overlooked: the housekeeping staff.
While it's true that the primary responsibility of the housekeeping staff is to clean guest rooms, their role in ensuring a positive guest experience goes much deeper than that. From taking care of special requests to handling customer complaints, the housekeeping staff is a crucial part of the hotel management team. Here's a closer look at why housekeeping is so important in hotel management.
Why is hotel housekeeping so important?
They're often a first point of contact for guests
In many cases, the first person that guests will have any contact with after check in at a hotel is a member of the housekeeping staff. Whether they're calling down to ask for an extra pillow or they're dropping off a bag at the concierge desk, guests will almost always come into contact with a member of the housekeeping team early in their stay. That first impression is important, which is why it's essential that all members of the housekeeping staff be professional and courteous at all times.
Learn more about how Preno can help your business grow
Subscribe and you'll receive an information pack with everything you need to know about optimising your hotel with Preno.
They're responsible for addressing guest complaints
No matter how well-run a hotel is, there will always be occasional problems that arise. And more often than not, it'll be up to the housekeeping department to resolve those issues. Whether it's a guest who's unhappy with their room service order or a guest who found a dirty towel left behind by the previous occupant, chances are good that any complaints will be directed to the housekeeping staff. That's why it's so important for members of the housekeeping team to be able to handle customer complaints in a calm and professional manner.
Important for maintaining high guest satisfaction levels
In addition to handling customer complaints, members of the housekeeping team also play an important role in preventing them from happening in the first place. By ensuring that guest rooms are clean and comfortable and by taking care of special requests quickly and efficiently, members of the housekeeping team can go a long way towards maintaining high levels of guest satisfaction. And happy guests are more likely to return in the future and recommend your hotel to their friends and family members.
They're responsible for keeping common spaces immaculate
The housekeeping staff is responsible for ensuring that all common areas and public spaces are clean, tidy, and well-maintained at all times. This includes everything from hallways and elevators to meeting rooms and pools. Maintaining a high standard of cleanliness throughout the entire hotel is essential for providing a positive experience for guests and helping to foster loyalty among customers. But, it's especially important for the housekeeping staff to make sure common spaces are clean as they're often the first impression that guests will have of your hotel.
They play a critical role in enforcing hotel policies and procedures
The housekeeping staff also plays a critical role in enforcing hotel policies and procedures, such as check-in/check-out times, quiet hours, guest room access, and other regulations. By effectively communicating these policies to guests, the housekeeping team can help to ensure that all guests are treated fairly and that the hotel's reputation is protected. Additionally, they may be called upon to conduct regular room inspections or handle guest complaints about other aspects of their stay. This requires a high degree of professionalism and attention to detail, as well as excellent communication and problem-solving skills. These are all key skills for success in hotel management.
How to ensure your housekeeping staff are supported and motivated
One key strategy for promoting staff motivation and support within the housekeeping department is to create a positive work environment that values teamwork, communication, and collaboration. This may involve providing regular training or professional development opportunities for team members, organising team-building activities or social events, and fostering an atmosphere of open and honest feedback.
Another important approach is to provide meaningful and challenging work that recognises the important contribution of each team member. This may involve offering opportunities for career advancement or cross-training, allowing staff members to take ownership over specific projects or tasks, or providing adequate resources and support to ensure effective performance.
To promote staff motivation and job satisfaction, it is also essential to recognise and reward outstanding performance. This may involve offering individual or group bonuses based on key performance metrics, recognising team members for their contributions at staff meetings or other events, or providing opportunities for career advancement within the department or organisation.
Finally, one of the best ways to support and motivate your housekeeping staff is to demonstrate an active interest in and appreciation for their work. This may involve staying involved in day-to-day operations, taking the time to speak with individual team members about their roles, or simply acknowledging a job well done when you see it. By creating a culture of mutual support and respect within your housekeeping department, you can help to ensure that your team is motivated and fully engaged in their work. With the right strategies and approach, you can help to set your hotel apart from its competitors and achieve even greater success in the hospitality industry.
What challenges must be overcome when managing a housekeeping staff?
One of the major challenges faced by managers of housekeeping staff is setting and adhering to appropriate staffing levels. In general, there needs to be enough workers on hand to carry out all necessary tasks in a timely manner, while also ensuring that labor costs are kept under control. This requires careful forecasting of workloads across the department and regular evaluations of performance metrics, such as average room turnaround time or percentage of vacant rooms.
Another challenge is managing staff performance, particularly when dealing with issues like absenteeism and turnover rates. In order to maintain high standards of service, managers need to be able to quickly fill any open shifts or vacancies within the department, while also ensuring that workers are meeting quality standards and following established protocols at all times. This requires a combination of clear policies and procedures, careful supervision, and effective communication with staff members.
A third challenge is managing the physical resources available to the housekeeping department, including supplies, equipment, and maintenance needs. This often involves coordinating closely with other departments within the organisation or outside vendors in order to ensure that all necessary resources are available when needed, while also minimising downtime and other costs.
Finally, one of the biggest challenges facing housekeeping managers is ensuring that staff enjoy their jobs and remain motivated to succeed. This often involves creating a positive work environment that encourages teamwork and collaboration, providing sufficient training or professional development opportunities, and offering regular feedback on performance. By developing strong and trusting relationships with staff members, managers can help to ensure that their team is happy and engaged in their work.
How can you overcome these challenges?
Fortunately, there are a number of strategies that managers can use to effectively address these challenges. One effective approach is to carefully monitor departmental performance using key metrics, such as average room turnaround time or percentage of guest complaints. This allows managers to identify possible issues in real time, take corrective action as needed, and make adjustments to staffing or other resources.
Another effective strategy is to implement clear policies and procedures that govern all aspects of day-to-day operations, including scheduling, staff management, supply ordering and inventory tracking, equipment maintenance, and cleaning protocols. By establishing and adhering to these guidelines, managers can help ensure that staff members are consistently meeting established standards of quality and efficiency.
Finally, effective managers will also place a high priority on training and professional development opportunities for their team. This may involve providing regular in-house training sessions or coordinating with outside vendors to offer specialised courses or workshops. In addition to improving staff performance, training programs can also help to improve morale and retention rates within the department.
As you can see, there's a lot more to being part of the hotel management team than just working at the front desk or concierge desk. The housekeeping staff plays an essential role in maintaining high standards throughout the hotel and ensuring that guests have a positive experience from start to finish. By managing the various challenges that arise in this department, housekeeping managers are critical to the success of any hotel.
Subscribe to our newsletter