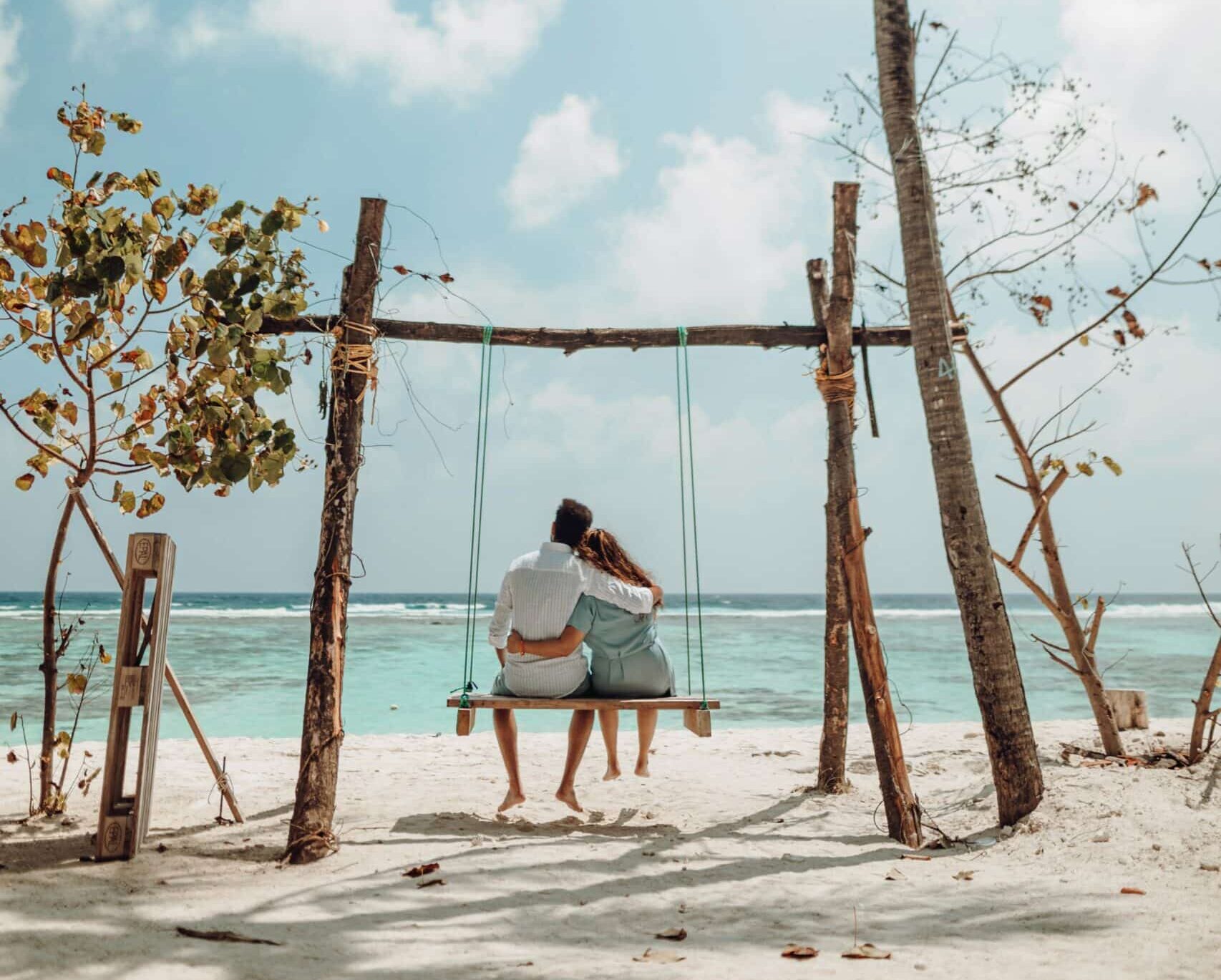 37 Clever Ideas For Upselling in Hotels
In today's competitive hospitality industry, it's crucial to stand out by providing unique and appealing packages that cater to the different needs and desires of your clientele. Whether it's a romantic getaway package for couples, a family adventure package, or a wellness retreat for individuals seeking a rejuvenating experience, we have you covered. In this blog post, we will explore a variety of packages, providing you with innovative ideas to boost your hotel's appeal and increase bookings.
Why Offer Packages at Your Hotel?
Packages are an excellent way to attract customers and differentiate your hotel from others in the area. Not only do they provide a special and personalized experience for guests, but they also offer great value for money. Guests are more likely to choose your hotel over others if you have unique packages that cater to their specific interests. This can lead to increased customer satisfaction, positive reviews, and word-of-mouth marketing, resulting in a boost in bookings and revenue.
When it comes to revenue, up-selling and cross-selling packages can also be highly profitable for your hotel. By bundling different services and amenities, you can make a larger profit margin compared to selling individual items. Packages also encourage guests to stay longer and spend more money on additional hotel services, such as dining, spa treatments, or activities.
What Is the Difference Between Up-Selling and Cross-Selling?
Up-Selling
Upselling is the practice of offering guests a higher-priced version of a service or product. This can involve tempting them with options such as room upgrades or additional services. The opportunity to upsell may arise when guests are searching for your hotel, during the purchase process, or even after their booking is complete.
Cross-Selling
Cross-selling, on the other hand, involves offering guests complementary products or services to enhance their experience. This can include activities, tours, or dining options that align with their chosen package. Cross-selling not only adds value to the guest's stay but also increases revenue for your hotel.
Everyday Up-selling Hotel Packages
Some packages should always be offered at your hotel. These are the ones guests expect to see (if the amenities are available), and if not offered, they may opt for another hotel. Make sure to have these packages readily available on your website and through your booking system.
Late Check-Out – Offering a late check-out option for an additional fee can be a great way to attract guests who want to extend their stay. This is especially popular among business travellers who may have meetings or flights later in the day.
Transportation Add-Ons – Many hotels offer transportation services such as airport shuttles, car rentals and private drivers. These options are convenient for guests and can generate extra revenue for the hotel.
Room Upgrades – Upgrading a guest's room to a higher category can be another way to up-sell. This can include options such as larger rooms, better views, or added amenities like a balcony or Jacuzzi.
Dining Add-Ons – Offering dining packages that include breakfast, lunch and/or dinner can entice guests to dine at the hotel's restaurant, generating more revenue for the hotel.
Spa Add-Ons – Guests can be tempted with spa packages that include services such as massages, facials and body treatments.
In-Room Amenities – Adding special amenities such as chocolates, champagne or fresh flowers to a guest's room can be a great up-selling option. These added touches can make the guest feel special and enhance their overall stay.
Pet Packages – Many guests travel with their furry companions and are willing to pay extra for pet-friendly accommodations.
Business Add-Ons – For business travellers, offering packages that include amenities such as a working desk, Wi-Fi access and office supplies can be an effective way to up-sell and cater to their needs.
Anniversary Hotel Packages
A memorable anniversary celebration can be the cornerstone of a couple's relationship, an opportunity to reaffirm their love and commitment to each other. Hotels, as the setting for these special moments, have a unique chance to elevate the experience through tailored anniversary packages. These cross-selling packages not only enhance the stay for the guests but also offer an additional revenue stream for the hotel. They can include a range of services, from romantic dinners and spa treatments to surprise room decorations and exclusive getaways.
Here are some anniversary package ideas to offer at your hotel:
Romantic Getaway Package – This package includes a one or two-night stay in a luxurious suite with a private balcony, couples massage at the spa, candlelit dinner at the hotel's restaurant, and rose petals scattered in the room upon arrival.
Renewal of Vows Package – This package is perfect for couples celebrating a milestone anniversary and looking to renew their vows. It includes a romantic ceremony at the hotel's picturesque location, an intimate dinner with a personalised cake, and a professional photographer to capture the special moments.
Adventure Package – For adventure-loving couples, this package can include activities such as hiking, zip-lining, or hot air balloon rides, paired with a private dinner under the stars or in a secluded location.
Spa Retreat Package – This package is designed for couples looking to relax and rejuvenate together. It can include spa treatments, yoga classes, healthy meals, and access to all spa facilities.
Couples Cooking Class Package – This unique package combines fun and education as couples learn to cook a romantic meal together with the guidance of a professional chef, followed by a candlelit dinner featuring their creations.
Proposal Package – For couples looking to take the next step in their relationship, this package offers everything needed for the perfect proposal. It can include private tours or excursions, an engagement ring, and personalized touches throughout the stay.
Babymoon Package – This package is aimed at expecting couples, giving them a chance to relax and enjoy some quality time before their little one arrives. It can include prenatal massages, mocktails, and special treats for the parents-to-be.
Honeymoon Package – A classic package tailored for newlyweds, it can include romantic dinners, couple's spa treatments, champagne upon arrival, and a suite with a breathtaking view.
Romantic Dinner for Two – A popular package for couples looking to celebrate a special occasion, it includes a private candlelit dinner with a customized menu and wine pairing in a romantic setting.
Birthday Hotel Packages
Birthdays are a time for celebration, and hotels can offer special packages to make it even more memorable. These cross-selling packages can include personalized birthday cakes, decorations in the room or restaurant, spa treatments, activities or tours, and much more. Here are some birthday package ideas to consider:
Birthday Cake – Offer a personalized birthday cake upon arrival or during their stay to make the guest feel special and add a touch of celebration to their stay.
Room Decorations – Surprise the guest with decorations in their room such as balloons, streamers, or banners that celebrate their birthday.
Surprise Party Package – This package is perfect for friends or family looking to surprise a loved one on their birthday. It can include a private party room or section in the hotel's restaurant, decorations, personalized cake, and entertainment options.
Luxury Birthday Package – For those looking to indulge, this package offers a luxurious stay in a suite with added amenities such as champagne, caviar, and gourmet chocolates. The guest can also choose from various activities or experiences to include in their stay.
Adventure Birthday Package – This package is ideal for the adventurous at heart, offering activities such as hiking, kayaking, or bungee jumping, followed by a celebratory dinner under the stars.
Spa Day Package – For a more relaxing birthday experience, this package can include spa treatments and access to all facilities, a healthy lunch or afternoon tea, and a personalized gift.
Honeymoon Hotel Packages
A honeymoon is a once-in-a-lifetime experience for couples, and hotels can offer special packages to cater to their needs and make it truly unforgettable. These cross-selling packages can include romantic dinners, couple's massages, private excursions or tours, personalized gifts, and much more. Here are some honeymoon package ideas to consider:
Champagne and Chocolates – Offer a bottle of champagne and gourmet chocolates upon arrival to welcome the newlyweds.
Daily Breakfast in Bed – Give the newlyweds a chance to relax and enjoy each other's company with daily breakfast served in bed.
Private Dinner for Two – Arrange a private dinner in a romantic setting, complete with a personalised menu and wine pairing.
Honeymoon Suite Package – Offer a luxurious stay in a honeymoon suite with added amenities such as a private balcony, Jacuzzi tub, and breathtaking views.
Romantic Dinners – Arrange for intimate dinners at the hotel's most picturesque locations or in a private setting, complete with personalized menus and wine pairings.
Couples Spa Retreat Package – This package offers couples a chance to relax and rejuvenate together with spa treatments, access to all facilities, healthy meals, and personalized gifts.
Private Excursions – Allow couples to explore the local area with private tours or excursions tailored specifically for them, such as a romantic sunset cruise or a visit to a nearby vineyard.
Romantic Surprise Package – This package is perfect for those looking to surprise their partner with unexpected touches throughout their stay, such as rose petals scattered in the room, a private beach picnic, or a couples' photoshoot.
Family Hotel Packages
Hotels can also cater to families by offering special packages that include activities and amenities suitable for all ages. Here are some family package ideas to consider:
Family Fun Package – This package is perfect for families looking to spend quality time together with fun activities such as scavenger hunts, movie nights, or board game tournaments.
Kid's Club Package – Hotels with kid's clubs can offer a package that includes access to the club, supervised activities, and meals for children.
Family Adventure Package – This package is ideal for adventurous families, offering activities such as zip-lining, horseback riding, or water sports followed by a family dinner.
Family Spa Day Package – Give parents a chance to relax while kids are entertained with a package that includes spa treatments for adults and supervised activities for children.
In conclusion, hotels have endless possibilities when it comes to offering special packages for their guests. From romantic getaways to family vacations, there is a package for every occasion and every type of traveller. These packages not only enhance the guest's experience but also provide them with unforgettable memories that will last a lifetime. By continuously updating and creating new packages, hotels can attract a wide range of guests and ensure their stay is truly exceptional.
Subscribe to our newsletter