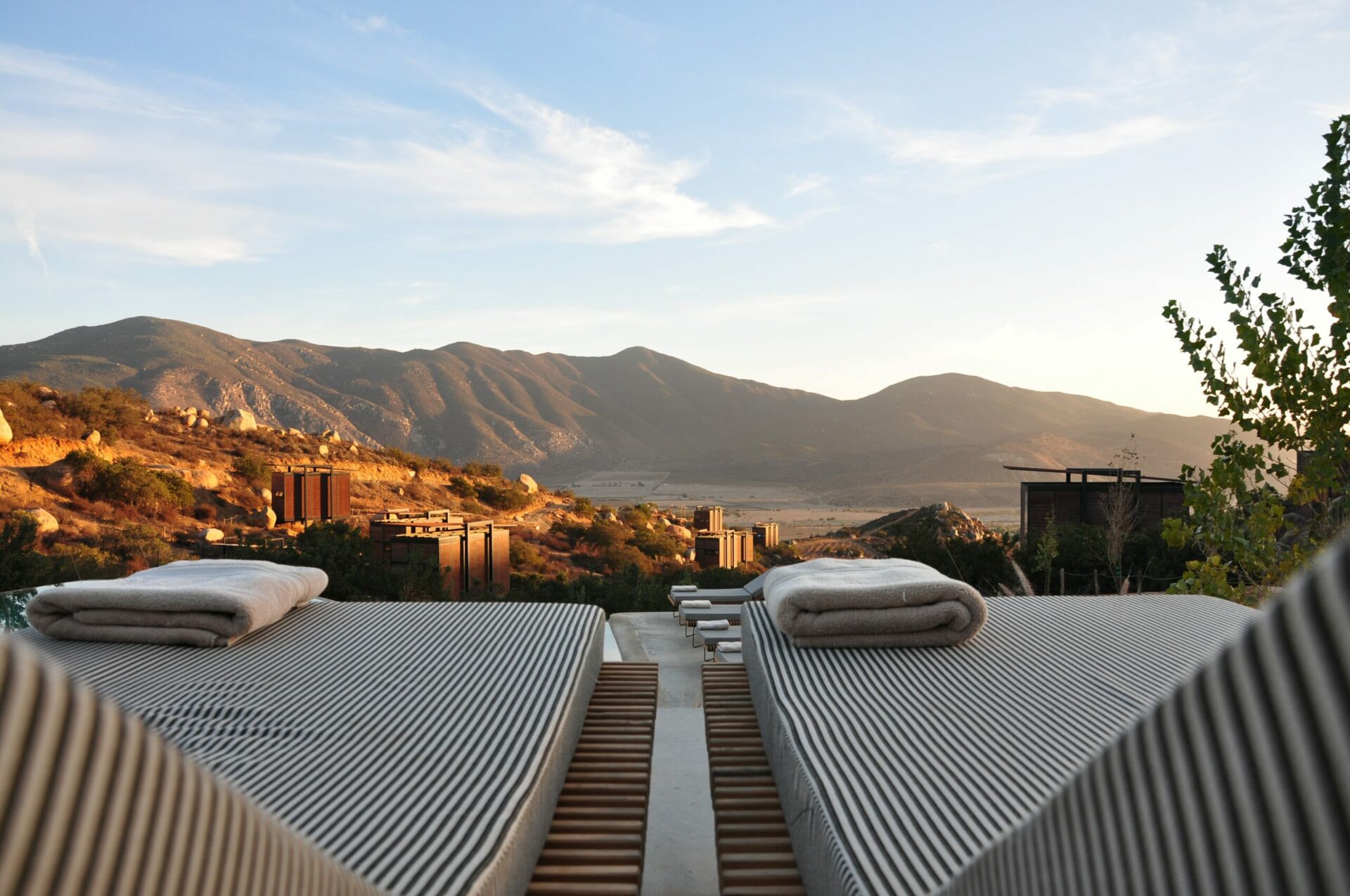 How Hotel Reservation Systems grow your REVPAR
As a hotelier or hotel manager, how do you measure your hotel's success? Does profitability count, or do you consider growth as an essential factor? How about occupancy rates? One of the hotel industry's most common success indicators is RevPAR. Here's a look at RevPAR, why it's crucial for your business, and how a hotel reservation system can grow your RevPAR.
What is RevPAR?
RevPAR or Revenue Per Available Room is a performance metric that lets you know the revenue generated by each available room. It indicates how successful your hotel is with filling rooms – whether or not they are occupied- and illustrates your hotel's growth and success. The higher your hotel's RevPAR, the more successful it is.
Why is RevPar important?
RevPar helps you understand if you are charging too much/little for a room, so you can set rates right and make more money. You know your property is doing well when your hotel's RevPAR and room occupancy rate are both high. RevPAR is measured by multiplying your hotel's average daily room rate by the occupancy rate. You can also calculate it by dividing the total room revenue by the number of rooms.
How to increase your property's RevPAR
There are several strategies to increase your hotel's revenue per available room. You could focus more on direct bookings, grow your online presence, offer fantastic discounts to attract more guests, and even offer customer loyalty programs. All those work great individually, but together they are dynamite for your business. That's where a hotel reservation system helps – it can do all this and more.
What is a hotel reservation system?
A hotel reservation or hotel booking system is a software application that allows guests to book directly and safely with your hotel online. It works similar to an online travel agency – without service charges. The booking engine is linked to your hotel's website and social media, and guests can book into your hotel without visiting external sites.
Why you need a hotel reservation system
Over 700 million people worldwide are expected to book hotels online by 2023. Think about it. With millions online, you miss showcasing your hotel without a hotel reservation system. On the other hand, with a reservation system in place, you will:
Feature online reservations through your hotel's website.

Have a better chance of selling your rooms to capacity.

Maximise the number of guests you have booked into your hotel at any time.

Reach a global audience, increasing your hotel's chance of getting more bookings worldwide.

Guests who rely solely on online bookings will be able to book into your hotel.

Prevent potential guests from moving away from your website to browse other hotels.

Get commission-free direct bookings.

Own your guests' data – and store their personal details securely to send them customised emails for customised marketing.

Save money with each booking. OTAs charge anywhere between 10% and 20% as commission, but a hotel reservation system charges nothing for a booking.
It's not just you who will benefit from a hotel reservation system – your customers will too. A hotel reservation system will:
Make it easy for people to find your hotel. Guests only have to do a google search of your property after finding you through an OTA and directly book with you without paying OTA service charges.

Save your guests' time by offering a seamless reservation experience.

Provide your guests with a safe platform to make their online booking payments.

Ensure your guests' questions or doubts are clarified instantly through automated communication, so they know their customer experience is important to you.

Create a fantastic first impression for your guests.
How to choose a hotel reservation system – 10 must-have features
Several hotel reservation systems are available today, each offering a variety of features. The better equipped it is, the higher the chances of increasing your property's RevPAR. Here are 10 must-have features of a hotel booking system.
When looking for a hotel reservation system, consider the type of property you have – hostel, hotel, B&B, luxury lodge, homestay, farm stay, campground, apartment, or motel. The system that you choose to work with must be designed to suit your business/property requirements.

The hotel reservation system must be user-friendly for your guests.

The system must also be user-friendly for you and your staff – everyone who will be involved with using the system.

It should be packed with guest-friendly features that encourage and motivate your potential guests to finalize a booking and make the payment. For example, a one-click launch for guest check-in and check-out screens will make the entire process quick and hassle-free for them.

An intuitive hotel booking system is intelligently designed so you can offer outstanding services to your guests.

Online payment integration will make it convenient for your guests to make reservations. The system must be capable of processing multiple currencies through multiple payment methods.

Automated communication, like a detailed confirmation email once a booking is made, will satisfy and give your guest peace of mind. The confirmation emails should be customisable to capture your hotel's brand and voice.

Choose a reservation system that can be linked to your channel manager to avoid double bookings, over-bookings, or forgetting to confirm a reservation.

The system must have the facility to record your guests' reviews and feedback and also allow you to reply to any reviews/feedback you receive to ensure customer loyalty.

Ensure that your service provider provides you with 24/7 service and support. With minimum downtime, you won't lose any or many guests.
Some tips on how to use your hotel reservation system to increase your RevPAR
Whether you own a hotel, hostel, motel, homestay, or luxury apartment – you can increase your RevPAR with a hotel reservation system. Your guests benefit from a quick, easy, safe, and seamless booking experience. A fantastic user experience coupled with excellent customer services provided through your reservation system will ensure guest loyalty – which means you are guaranteed repeat customers. Your hotel reservation system will allow you to offer your guests extended stays too, leading to repeat customers.
Offering packages and promotions through your booking system and complimentary services will go a long way to increasing bookings and most importantly, direct bookings. When you attract more direct bookings without a middleman (read: online travel agency), you get to keep all the money that comes in through bookings.
Change room rates on a daily, weekly, or monthly basis. Offer a higher room rate during peak season, when occupancy is high, and offer lower room rates when occupancy is low.
Use your hotel reservation system to automate end-to-end operations. Use the extra time you save with a hotel reservation system to serve your guests better. This includes tracking your guests' requests and ensuring they are provided on time. You can also offer value-added services (add-on services) to repeat customers so your guests get more value during their stay with you.
Your hotel reservation system can be used to track data, such as past performance, to gain valuable insights regarding your hotel business. Some hotel reservation systems like Preno give you unlimited access to downloadable graphs and reports. Use this data to track your key hotel metrics and built your marketing strategies around these statistics.
Preno's hotel reservation software is an all-in-one solution that provides your staff with an effortless solution to managing multiple bookings across various channels. Cut out manual processes, streamline hotel operations, securely collect and store sensitive guest information, track performance, and integrate it with your channel manager. For everything else, Preno provides you with 24/7 personal customer support and rapid response time, so you are never stuck with a problem.
If you are unsure if the Preno hotel reservation system is for you, why don't you give it a try – for free? 
Subscribe to our newsletter