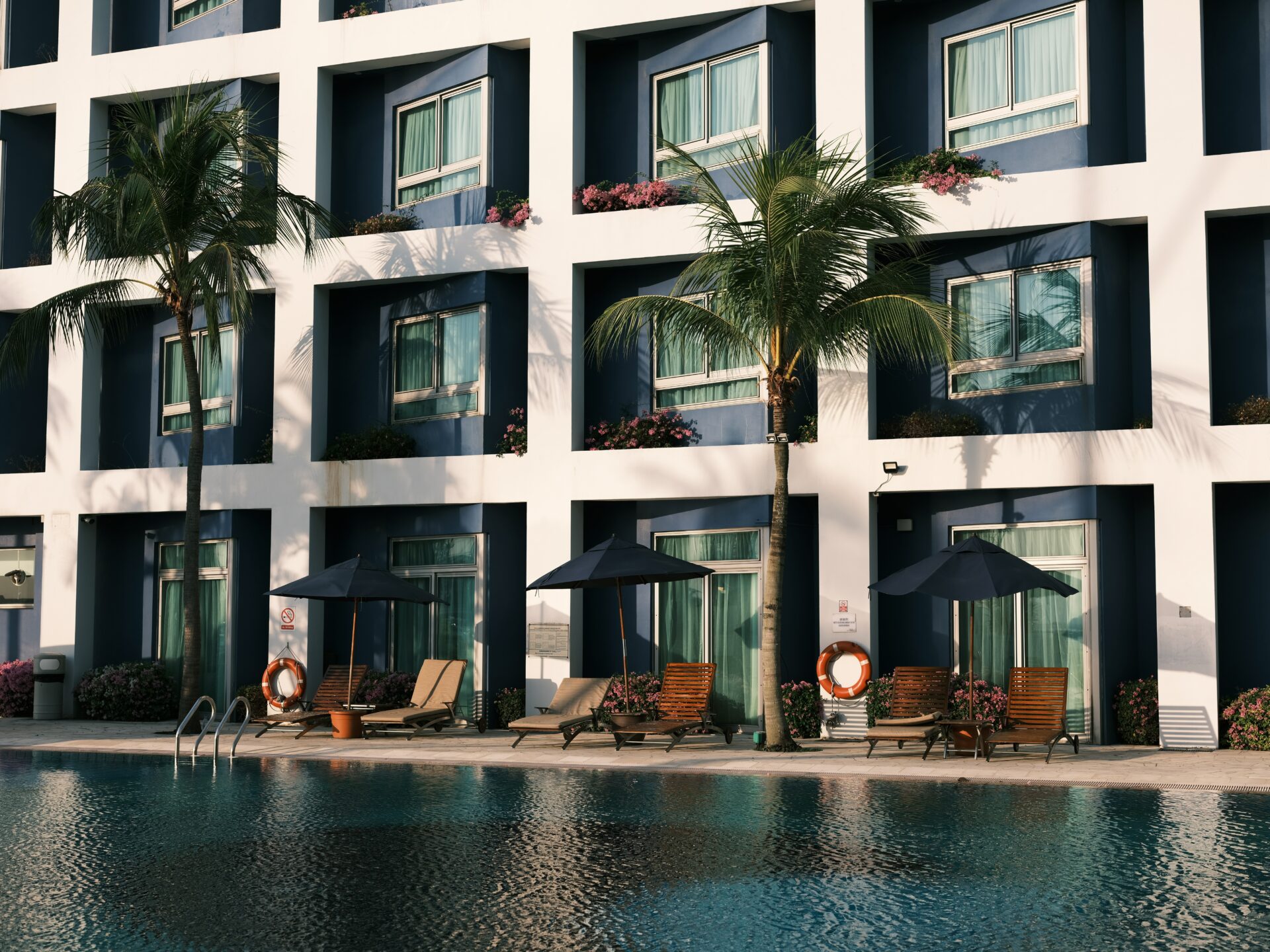 Strategies for Reducing Dependency on OTAs in Your Hotel Business Model
There is a very common concern among hotel managers regarding their reliance on Online Travel Agencies (OTAs) for bookings. While OTAs may offer a quick and efficient way to attract guests, they come with high commission fees, which can significantly impact a hotel's bottom line. In this article, we'll explore some strategies for reducing dependency on OTAs in your hotel business model.
Before we delve into the strategies, let's first understand why hotels rely on OTAs in the first place. For starters, OTAs have a massive reach, making them a popular platform for hotels to showcase their offerings. OTAs also invest heavily in marketing and driving traffic to their platforms, which is an added advantage for hotels listed on their websites.
However, the reliance on OTAs comes at a cost. They charge commission fees of between 10-30% on every booking, which can eat into a hotel's profits. Additionally, OTAs have been known to prioritise hotels that offer the highest commission rates, which could lead to unfair competition for hotels with smaller budgets. This is why reducing dependency on OTAs is crucial for smaller hotel managers.
Analysing Your Current OTA Dependency
Firstly, let's understand what OTA dependency means. OTA dependency refers to the extent to which your hotel relies on OTAs for generating bookings and revenue. In other words, it's the percentage of your total bookings and revenue that come from OTAs. Analysing your channel mix can help you understand which channels are performing well and which channels need improvement. To do this, you need to analyse your booking and revenue data by channels, such as OTAs, direct bookings, and walk-ins.
Start by identifying which channels are generating the most bookings and revenue. You can do this by calculating the percentage of bookings and revenue generated by each channel. For example, consider that your hotel generates $1 million in revenue, out of which $500,000 comes from OTAs, $400,000 from direct bookings, and $100,000 from walk-ins. This means that your OTA contribution would be 50%, direct bookings would be 40%, and walk-ins would be 10%.
Next, analyse the performance of each channel. You can do this by comparing the Average Daily Rate (ADR), Occupancy, and Revenue Per Available Room (RevPAR) for each channel. This will help you understand which channels are generating the most revenue per booking and which channels need improvement. For example, if your OTA channel has a lower ADR compared to direct bookings, it may indicate that you need to adjust your pricing strategy on OTAs to improve the ADR.
Analysing your OTA dependency and channel mix can help you optimise your distribution strategy and reduce your commission payout, resulting in increased profitability for your hotel.
Building Your Direct Booking Strategy
If you own or operate a hotel, it's essential to have a direct booking strategy in place. Direct bookings refer to reservations made directly with your hotel, without the involvement of any third-party websites or booking agents.
One of the most significant benefits of direct bookings is that it reduces your reliance on third-party booking sites. By cutting out the middleman, you can save money on commission fees and increase your profit margins. Moreover, direct bookings provide you with more control over your pricing and inventory, which can help you optimise your revenue management strategies. Another advantage of direct bookings is that it allows you to build a direct relationship with your customers. This direct connection can improve customer loyalty, provide you with valuable feedback, and enable you to tailor your services to better meet their needs.
Different Types of Direct Booking Strategies
There are several ways to build a direct booking strategy, each with its own advantages and disadvantages. Some of the most popular direct booking strategies include:
Website Booking Engine: A booking engine is a software application that enables customers to book rooms directly from your hotel's website. A booking engine provides customers with real-time availability, pricing, and room options, making it a convenient and reliable way to make direct bookings.
Loyalty Programs: Loyalty programs can help incentivise customers to book directly with your hotel. These programs offer rewards or perks, such as free nights or room upgrades, to customers who book directly.
Email Marketing: Email marketing can be an effective way to encourage customers to book directly with your hotel. By building a list of email subscribers, you can send targeted promotions and special offers to entice customers to book directly.
Tips for Creating an Effective Direct Booking Strategy
To create an effective direct booking strategy, consider the following tips:
Offer Competitive Pricing: Make sure your direct rates are at least as good as those offered by third-party booking sites.
Optimise Your Website: Your hotel's website should be user-friendly, mobile-responsive, and optimised for search engines to ensure it ranks high in search results.
Use High-Quality Photos and Descriptions: Use high-quality photos and detailed descriptions to highlight the unique selling points of your property.
Provide Excellent Customer Service: Your staff should be trained to provide exceptional service to all guests to ensure word-of-mouth recommendations.
Encourage Reviews: Encourage guests to leave reviews on your website or social media pages and respond promptly and professionally to any negative feedback.
Offering Exclusive Deals or Packages
Offering exclusive deals or packages can be a powerful way to attract new guests and retain loyal customers. First and foremost, offering exclusive deals and packages is important because it helps you stand out in a crowded market. In most cities and tourist destinations, there are dozens, if not hundreds, of hotels to choose from. By providing exclusive offers, you can catch the attention of potential guests and give them a compelling reason to book with you.
Another benefit of offering exclusive deals and packages is that it can help you generate more revenue. By bundling together services and amenities that guests might want or need, you can create offers that are more valuable than the sum of their parts. For example, you might create a package that includes a room, breakfast, and a spa treatment for a discounted price. By offering a bundle that's more attractive than individual services, you can encourage guests to spend more money with your hotel and book with you directly.
How to create effective packages and offers
Now that we've established why offering exclusive deals and packages is important, let's talk about how to create effective offers that will bring in more direct bookings. Here are some tips to keep in mind:
It's important to understand who your target guests are and what they're looking for. Are you catering to families, business travellers, or couples on a romantic getaway?
Guests want to feel like they're getting a good deal, so make sure your packages are priced competitively and offer real value.
Don't overwhelm guests with too many options or confusing terms and conditions. Make sure your offers are easy to understand and book, with clear instructions and straightforward pricing on your website.
Don't be afraid to think outside the box and create offers that are unique and memorable. Whether it's a themed package that ties into a local festival or a package that includes a personalised welcome gift, adding a special touch can help your offer stand out.
Leveraging Social Media & Influencers
As the world becomes increasingly digital, social media has become a key player in the hospitality industry. With more people than ever before using social media to plan their travels, hotels that leverage social media can drive bookings and build brand awareness. Additionally, partnering with influencers can also be an effective way for hotels to promote their brand and attract new guests.
Let's take a closer look at how social media and influencers can help your hotel business.
Social media is a powerful tool that can help you reach a wider audience and connect with potential guests in a more engaging way. By creating a strong social media presence, you can showcase your hotel's amenities, features, and services, and give potential guests a glimpse of what it would be like to stay with you.
One of the biggest benefits of using social media is that it allows you to target specific audiences based on their interests and demographics. For example, if your hotel caters to families, you can create content that appeals to parents with young children, such as the hotel's pool or family-friendly activities.
Another way social media can help drive bookings is through user-generated content. By encouraging guests to share their experiences at your hotel on social media, you can tap into the power of word-of-mouth marketing. It will help you attract new guests who are interested in staying at a hotel that's received positive reviews from their peers.
How influencers can help promote your hotel
Partnering with influencers can be a great way to promote your hotel and attract new guests. Influencers have a large social media following and are seen as experts or authorities in a particular niche.
By partnering with influencers who have a following that aligns with your hotel's target audience, you can tap into their reach and credibility to promote your hotel. For example, if your hotel caters to luxury travellers, you could partner with a travel influencer who has a large following of luxury travellers.
There are several ways you can work with influencers to promote your hotel. Here are a few suggestions:
Choose individuals who align with your hotel's brand values and target audience. Invite them to stay at your hotel and experience your amenities and services firsthand.
Partner with influencers on social media campaigns.
 Provide influencers with exclusive discounts or offers to share with their followers.
Give influencers complimentary stays in exchange for content that showcases your hotel and encourages bookings.
Overall, social media and influencers can be powerful tools for promoting your hotel and driving bookings. By creating a strong social media presence and partnering with influencers who align with your brand values, you can reach a wider audience and attract new guests to your property without relying on OTAs.
Creating A Loyalty Program
As a hotel business owner, creating a loyalty program can be an effective way to retain customers, increase revenue and promote repeat business. Loyalty programs are designed to reward customers for their patronage and encourage them to return to your hotel for future stays. In this article, we will discuss the benefits of having a loyalty program and provide examples of successful loyalty programs to inspire your own program.
Benefits of Having a Loyalty Program
Increase customer loyalty: Loyalty programs are a great way to foster a relationship with your customers by giving them the incentive to choose your hotel over your competitors.
Repeat Business: It encourages your customers to return to your hotel for future stays.
Increased Revenue: Loyalty programs can be designed to incentivise customers to spend more money with your hotel.
Better Data: You can get valuable data and insights into your customer's behaviour and preferences through loyalty programs.
Examples of Successful Loyalty Programs
Marriott Bonvoy: Marriott's Bonvoy loyalty program offers members exclusive benefits such as room upgrades, free Wi-Fi, and late check-out. Members get points for their stays and redeem them for free nights at Marriott hotels or use them for travel experiences, such as concerts or sporting events.
Accor Live Limitless: Accor Live Limitless is the loyalty program for Accor hotels, offering members exclusive benefits such as free room upgrades, early check-in and late check-out, and free breakfast.
Best Western Rewards: Best Western Rewards is the loyalty program for Best Western hotels, offering members exclusive benefits such as free room upgrades, early check-in and late check-out, and free breakfast.
Optimising Your Website
The internet has become an essential part of our daily lives, and people are increasingly using it to search for products and services. This is especially true in the hospitality industry, where potential customers often use search engines to find hotels in their desired location. An optimised website can help your hotel rank higher in search engine results, making it easier for customers to find you online. From there, they're able to book directly through your website, increasing your overall profit.
In addition to improving your search engine ranking, an optimised website can also improve your hotel's online reputation. A well-designed website with clear, concise information about your hotel can help build trust with potential customers and give them a sense of what to expect when they stay at your property.
Tips for improving your website's user experience
Keep your website design clean and straightforward, with clear navigation and easy-to-read text.
Use professional photos of your hotel's rooms, amenities, and location to showcase the best aspects of your property.
More than half of all internet traffic comes from mobile devices, so it's essential to have a website that is optimised for mobile use.
Make sure your website provides clear and concise information about your hotel's location, amenities, and services.
Ensure your website is optimised for speed by compressing images and using a fast web host.
Include customer reviews on your website and respond to any negative reviews in a professional and courteous manner.
Use social media to engage with customers, promote special offers, and showcase your hotel's amenities.
Keep In Touch Through Email
Email is a great way to stay in touch with your customers and keep them informed about new offers, promotions, and other news from your hotel. You can also use emails to offer exclusive discounts and rewards as part of your loyalty program. Guests are able to claim these exclusive offers through their email, and therefore, book your hotel directly. Additionally, emails are one of the most cost-effective marketing methods, so they are a great way to promote your hotel without breaking the bank.
How to create an effective email strategy
Create a customer database to store contact information for guests who have stayed at your hotel or signed up for emails.
Develop an email template that is visually appealing and clearly states what the purpose of the email is.
Send regular newsletters to keep customers informed about upcoming events, promotions, and special offers from your hotel.
Segment your database according to customer preferences, such as location or type of hotel.
Test different subject lines and content to find out what resonates best with your customers.
Make sure your emails are optimised for mobile devices and include a link to your website as well as a call-to-action button (e.g., book now!).
Monitor email open rates and other metrics to track the success of your email campaigns.
Personalise emails by including customers' names and other details to make them feel valued.
While OTAs have their advantages, such as providing access to a large customer base, reducing the commissions paid to OTAs and increasing direct bookings can positively impact your hotel's bottom line. By implementing these strategies and taking a proactive approach to managing their distribution channels, hotels can improve their overall performance and achieve long-term success. Ultimately, it is important for hotels to strike a balance between OTA partnerships and direct bookings to optimise their revenue streams and achieve sustainable growth.
Subscribe to our newsletter