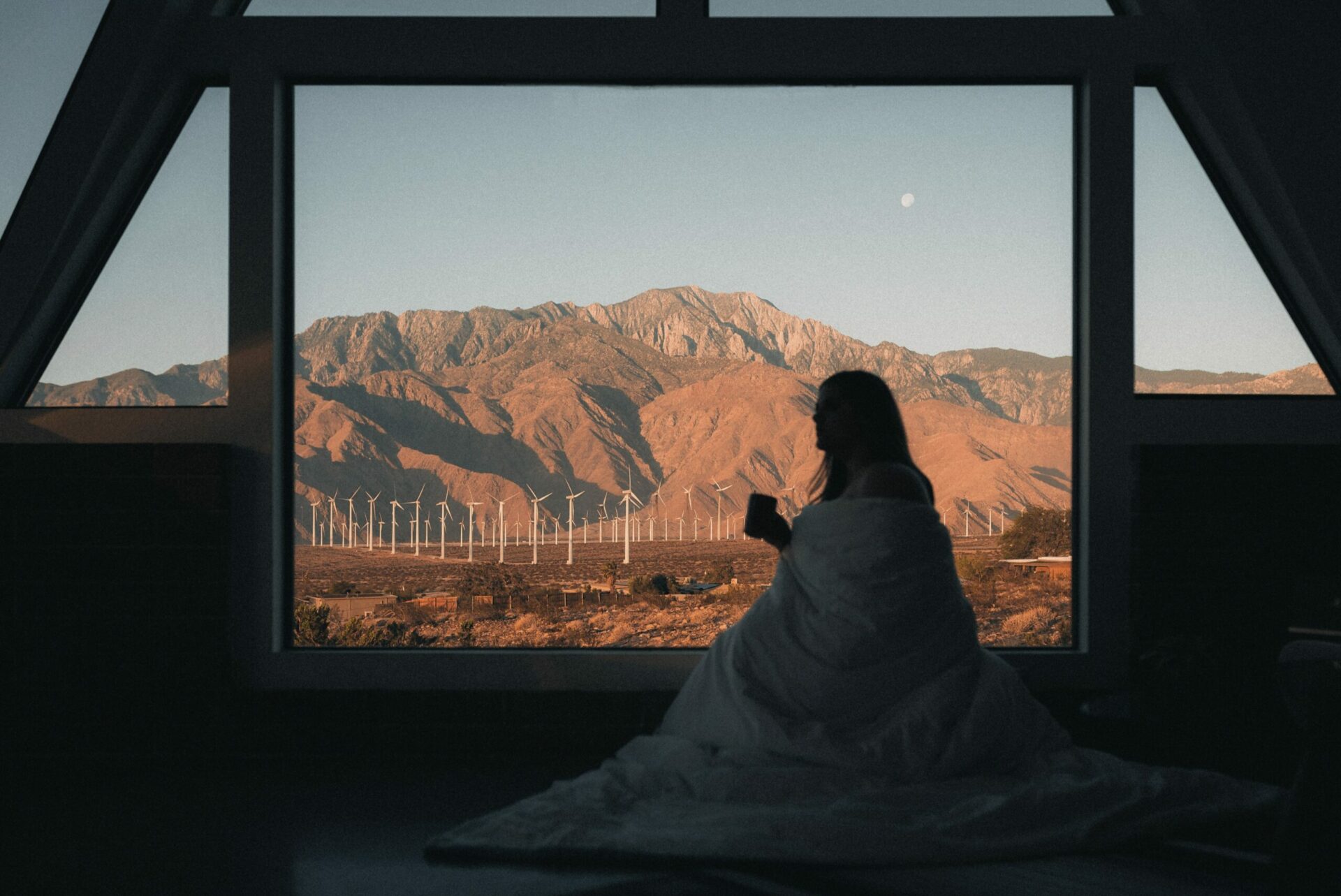 How to Increase Your Bookings on Airbnb
Since its launch in 2008, Airbnb has seen a meteoric rise in the vacation rental industry. Over the years, the name of this platform has become almost synonymous with short-term vacation rentals. If we look at the rental infrastructure and business model of this platform, it is evident that Airbnb is not just a place to find inexpensive accommodations. Listing your space on this platform will allow you to compete with traditional hotel chains. Airbnb comes with the advantages of greater demand and huge brand recognition, along with a good inventory.
As an Airbnb host, the big question that you must always be seeking an answer to is – how do I increase my bookings on Airbnb? This is exactly what we'll aim to answer in the following sections. We will provide you with marketing tips and tricks for increasing traffic and conversions for your Airbnb listing(s). So without further ado, let's get started with the Airbnb Marketing Plan.
What is Airbnb SEO?
It is the visibility of your listing in the search results of Airbnb which determines the number of bookings that you'll get. The higher your rank, the greater will be the number of bookings. The problem arises when your listing gets buried in the search results, and away from the reach of the guests. In such a situation, it is important to take proactive actions to change your listing's ranking in the system. Fortunately, with Airbnb SEO practices, it is possible to influence your rank on the platform.
Airbnb SEO is essentially a process through which you can increase the visibility of your listing on the search results page. If you are able to satisfy the ranking requirements of the search algorithm, your visibility will be increased. It is as simple as that. The Airbnb algorithm sorts out the right listings for the visitors based on the search criteria. Understanding the ranking factors of the Airbnb algorithm will make it easier to influence it. You can also take these factors into consideration when devising your Airbnb digital marketing strategy. Here are the important ranking factors that Airbnb takes into consideration when sorting the listings:
Quality
When it comes to evaluating quality, the Airbnb algorithm takes into account many characteristics. This includes listing reviews, photos, and other important characteristics like location, value, cleanliness, check-in, the accuracy of the listing, and ease of communication. If you have a high-quality listing, it will end up ranking higher on the search results page. To improve the quality of your listing you can:
Upload high-quality, professional-looking photos.

Keep the details of the listing up to date.

Aim for more reviews: Look at other comparable listings in the same area and strategize to get the same or higher number of reviews.
Popularity
The algorithm takes into account a lot of information while assessing the popularity of the listing. It sees how many guests engage with a listing, how frequently is the listing booked, and the number of times the users reach out to a host. Popularity is also determined on the basis of the user's wishlist – how often is the listing saved by a user. Greater popularity means that your listing will be featured higher in the search results. You can improve the popularity of your listing by:
Responding quickly to guests' queries.

Increasing flexibility: Keep the minimum stay duration to 1 night. This will ensure that your listing qualifies for more search permutations.

Promote the listing: Ask your previous guests to recommend the listing to their friends.
Price
The Airbnb algorithm also looks at the price information of a listing to determine its ranking. It essentially compares the price of the listing with other similar listings for the same dates. If your listing is priced below the other similar listings in an area (offering the same amenities and guest capacity), it will rank higher in the search results.
How to Market Your Airbnb Listing to Increase Bookings?
Creating a comprehensive digital marketing campaign, using a combination of SEO, email, social media marketing strategies and more, will help you increase your rankings on the platform. Before you get to that, however, it is important to create a dedicated website for your vacation rental business. Not only does that give you greater control over your vacation rental business, but it will also bring you new opportunities for marketing on Airbnb. Here are some digital marketing techniques that will help you get the results you want for your Airbnb listing:
Establish your brand identity 
If you want to differentiate your Airbnb listing in the crowded marketplace, it is very important to establish your brand identity. An established brand identity will help in building brand loyalty and trust in the long run. Creating a brand for your vacation rental business will also ensure that your guests are able to recognize your property. They will be able to find your listing easier next time, and might also make repeated bookings with you. For creating a brand identity, you would first need to come up with a name for your brand along with a brand logo. This name and logo can then be used on all social media channels to advertise your Airbnb listing.
Use Facebook to boost your advertising
It has been found that the majority of the travelers (almost 52%) turn to social media for accommodation recommendations while planning their trips. And when it comes to social media platforms, Facebook is the undefeated champion. This makes it the best place to market your Airbnb listing. For Airbnb advertising on Facebook, you can set up a business page on the platform for your vacation rental business. You can then create posts about your Airbnb listing on this business page (make sure you link back to the listing on Airbnb). Besides this, you can also start a Facebook ad campaign to build brand awareness on the platform.
Get the most out of Instagram

 
Although Facebook marketing is known to give great results, you will want to get the most out of Instagram too, as this is the place where all the action is happening right now. Instagram is a great platform for targeting Millennial and Gen Z travelers. Being a highly visual social media platform is an added bonus, as you can use the photos and videos of your listing to engage more followers. You can use a variety of tools like Reels, Highlights, Stories, and IGTV videos to market your brand. All this and more makes it the perfect place to showcase your vacation rental business.
Create a video promotional campaign for your Airbnb listing

 
Creating a video promotional campaign for your Airbnb listing can help in generating interest around your business. The advantage of video promotion is that allows the viewers to experience your Airbnb listing differently. They are able to get a better sense of the property, which would not have been possible with images. The video can list the key features and attractions of your listing, including the nearby places of interest. However, the main focus of the video should be your vacation rental property. You can use drone shots to provide an aerial view of the property too.
Create brand awareness using YouTube
YouTube is a great platform for generating buzz around your brand. It is the leading video search engine, with more than 1.9 billion users around the world. Creating a YouTube channel for your vacation rental business will allow you to access the large audience base available on this platform. To create brand awareness on YouTube, your focus should be on creating content that highlights your property. You can also create content that provides tips on exploring your area better. Good examples of such videos are 'Top 10 Things to Do in [City]' and 'Best Attractions to Explore in [Area]'.
Leverage the reach of social media influencers

 
You can also market your Airbnb listing(s) by kickstarting an influencer marketing campaign. Collaborating with popular influencers in the world of travel and lifestyle (on Instagram, YouTube, and Facebook) will give your business the exposure it needs in the online space. Here are some tips on running a successful influencer marketing campaign:
Finding the right influencer:

 It is crucial that you choose the right influencer to market your brand. For choosing the right influencer, look into their follower count and also their potential interests.

Set objectives:

It is important to set clear goals for the marketing campaign from the start. You need to decide which aspects of your business you wish to highlight, and also how the success of the campaign will be measured.

Use a contract to define the T&C:

The contract should include all the important points related to the marketing campaign, including the minimum conditions the influencer has to meet.
Use the power of content marketing
Creating and sharing content related to your vacation rental business is another great way to build brand awareness and market your Airbnb listing. Content marketing is the best way to receive a greater number of bookings consistently for your property listings on Airbnb. If you already have a website, you can run a content marketing campaign on your blog with SEO to get greater leads.
Create local partnerships
A great way to increase the popularity of your listing on the platform is by collaborating with local businesses. For this, the first thing you need to do is identify some restaurants, activity centers, boutique stores, and other places of interest that are popular with tourists. By forging partnerships with these local establishments, you can share each other's services online. You can also direct the customers to each other's establishments, offering special discount codes for both. This mutually beneficial partnership will not only help in spreading the word about local businesses, but your guests would also appreciate saving money through offers and discounts.
With this, we have covered some of the best marketing strategies that can be used to get more bookings for your Airbnb listing. Remember that price is an effective tool for increasing the ranking of your listing temporarily. Decreasing prices in the short term will help in driving more quality reviews, which leads to an increase in popularity. After you have a good number of reviews, you can increase the price back again. If you want to stay ahead of the competition, it is important to use a creative approach to marketing your vacation rental business. Make sure that you consistently innovate and stay on top of the Airbnb digital marketing trends.
Manage your Airbnb pricing strategy and communication with Preno. Try it today free – no credit card required!
Subscribe to our newsletter