How To Leverage the Power of Influencer Marketing for Your Hotel
As a hotelier, you'll already know how important social media is for your business – but did you know that influencer marketing can be too?
Years ago, consumers would make decisions based on what they'd see on TV, or read in a magazine. Now more people are turning to social media. A recent study done by Edelman, a global communications firm, found that 63% of the people they polled between the ages of 18-34 trusted influencers over advertising created by brands. This is because they seem to be more down-to-earth and relatable – especially to younger audiences. 
What does this mean for hoteliers? 
Hoteliers can leverage the power of influencer marketing to reach a larger audience and gain more leads. This can be done through collaborations and paid partnerships. By partnering with an influencer, hotels can get their brand in front of potential guests who may not be aware of the property otherwise. Influencers can also help to boost bookings by promoting special rates or packages on their channels. When done correctly, influencer marketing can be a very cost-effective way to generate money for your hotel.
What is influencer marketing?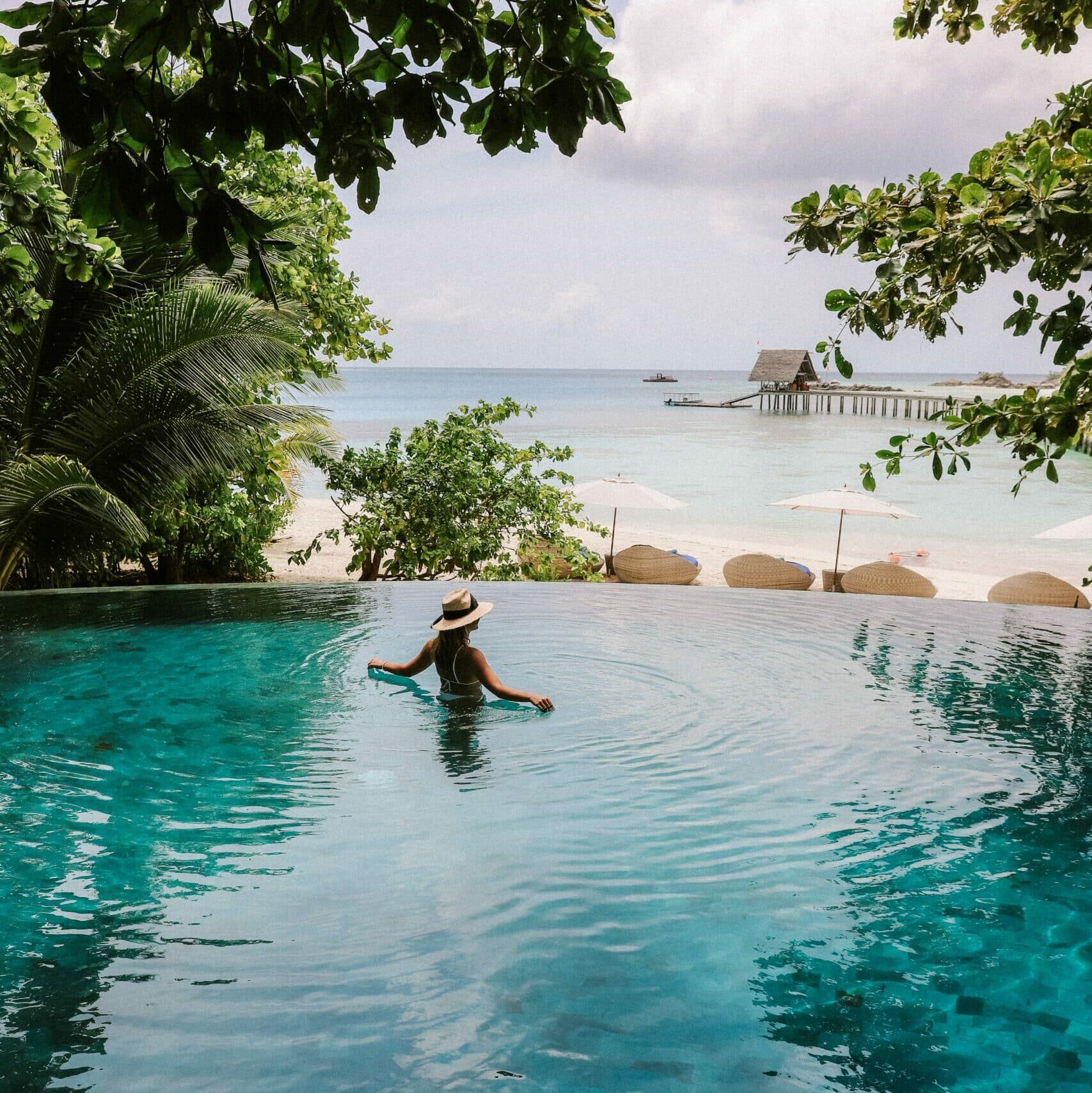 Influencer marketing is a type of social media marketing that involves working with individuals who have a large following on social media to promote your hotel or brand. These influencers can help you reach a new audience and generate more leads.
Influencers use a variety of different platforms to grow their audiences. Some use blogs or Youtube to host their content, while others use social media such as Instagram, Twitter, Facebook and Tiktok.
Why use influencers to market your hotel?
As a hotel owner, you know that online travel agencies (OTAs) have taken over the market. To compete with OTAs, hotels need to leverage the power of social media and create an influencer marketing strategy. By working with social media influencers, hotels can reach a larger audience, build brand awareness and generate more leads.
Influencer marketing is built on authenticity.
Many of them have spent years taking their viewers on their life journeys. They share everything online, from travel experiences and beauty products they love, to personal issues that people wouldn't often mention publically. They tend to treat their audiences like a friend, and in return, they cultivate a very loyal and engaged following.
When an authority figure, such as an influencer, shares their enjoyable stay at your hotel, it encourages guests to book. This is because it's easy for viewers to trust that their own experience at your hotel will be the same. This is why influencer marketing has grown exponentially in recent years – audiences seek their opinion before doing their own research.
Not only do they provide a way for hotels to sell their experiences, but they can be incredibly cost-effective.
Influencers have the tools and skills to take beautiful, compelling professional photos. This is because they often have the same camera equipment as professional photographers and know how to capture what their followers (and potential guests) want to see. This is, after all, what they've used to grow their following in the first place. If negotiated beforehand, you can also use this photography to grow your own social media platforms and create a cohesive feed. 
Influencers can also provide hotels with valuable analytics.
Every post can be broken down by engagement, location and age group. This information can help hoteliers better understand their target market online, and what types of content are resonating with guests. This also includes insights into which platforms are most effective for reaching your target market, as many utilise multiple different platforms to share content. This enables hoteliers to focus their time and energy on the content and platforms that provide the most return on investment. It's also great because most traditional media outlets can't collect these insights so accurately.
Influencers are essentially a one-stop marketing machine that businesses can access for a fraction of the cost.
How to find the right influencers for your hotel?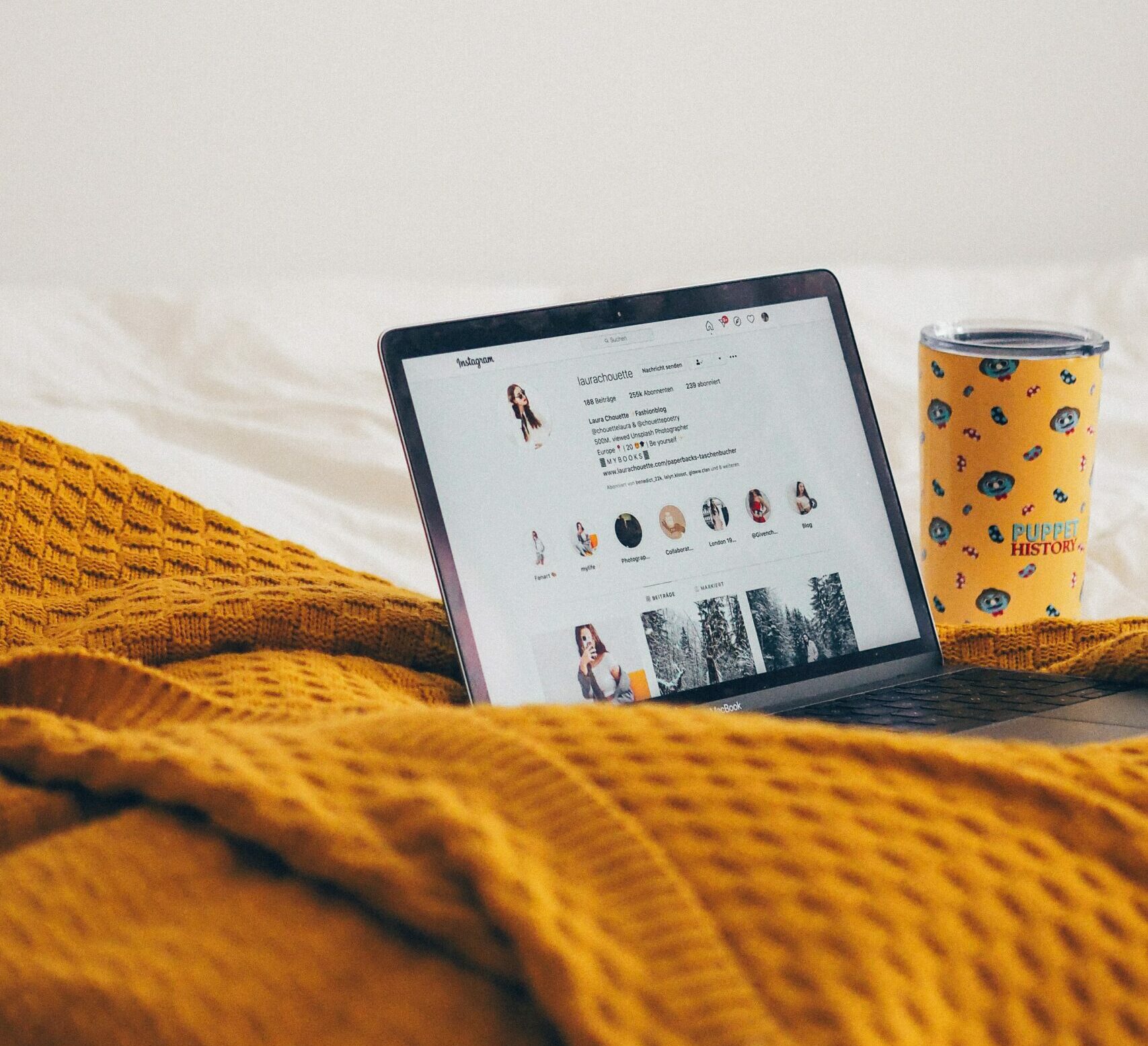 The first step in finding the right influencers for your hotel is figuring out what type of influencer you are looking for. Do you want someone who can help promote your property to potential guests on social media? Or do you need someone with a large following who can drive traffic to your website? Once you know what type of influencer you are looking for, you can start your search.
There are several ways to find potential influencers for your hotel. One great way is to use social media monitoring tools like Hootsuite Insights or Mention. These tools can help you see who is talking about your hotel and what type of influence they have. Another way is to use a tool like BuzzSumo, which allows you to search for influencers based on topic or keyword. You can also use Google search results to find relevant bloggers and social media users who have a large following.
There are five types of influencers to look out for:
Mega-influencers: 1M+ ( celebrities)

Macro-influencers: 500K-1M followers.

Mid-tier influencers: 50K-500K followers.

Micro-influencers: 10K-50K followers.

Nano-influencers: 1K-10K followers.
When researching influencers, you'll also want to keep in mind the budget you have allocated for this campaign. Those with a highly engaged audience or a larger following will charge more. Don't let a small budget deter you from reaching out though, as many will adjust their rates depending on the deliverables you require, and the contra you can provide them (e.g. a free stay at your accommodation).
It's also good to keep in mind that multiple micro-influencers can benefit your business just as effectively as a one mid-tier or macro, for a fraction of the cost. This all comes down to your vetting process, which is why it's important to research first to avoid disappointment later. 
When researching potential influencers, be sure to look for the following: 
Engaged followers:

The more engaged an influencer's followers are, the better. Look for accounts with high levels of engagement (likes, comments and shares) compared to their overall follower count. You can check this on free websites, such as SocialBlade.

Relevant topic:

Make sure the influencers you work with are relevant to your hotel or brand. The travel niche is a great one to target for hotels.

Similar audience:

The influencer's followers must be similar to your target audience. Keep location and age in mind.
How to work with influencers to promote your hotel?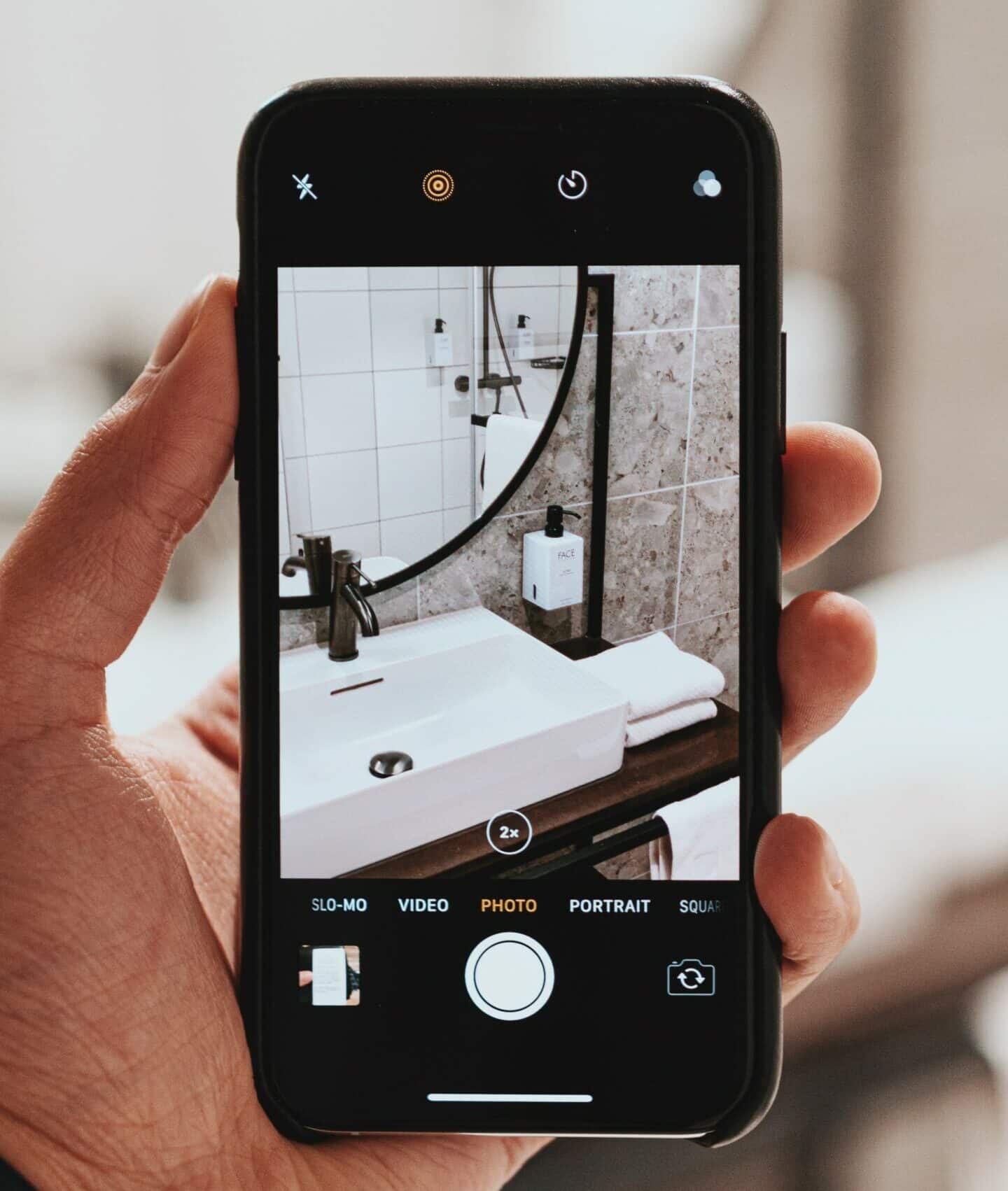 Once you've found a few potential influencers, it's time to start reaching out to them. The best way to do this is by sending them a personal message, either through social media or email. If you're using email, be sure to include a link to your hotel's website and some information about your property. It's important to remember that they are busy people with a business to run. So, be sure to keep your message short and to the point. A good rule of thumb is to allow them a few business days to respond, before following up.
Once you've made contact with an influencer, it's time to start working out a partnership. A good partnership will result in content that is relevant to the influencer's followers and helps promote your hotel in a positive light. Be sure to set some clear goals and expectations for the partnership before moving forward. Do you require them to share their content, and provide you with photos? Would you rather they review your hotel online? This will involve some back-and-forth communication to figure out what type of content the influencer will need to create and how they will promote it.
If you're unsure where to start, it's a great idea to ask for their media kit. This will give you a quick overview of their audience breakdown and the rates they usually charge. From there you can work with them to create a brief that both fits your needs, and meets your budget.
Important questions to ask:
Have you worked with a hotel before? If so, what results did you see from this campaign?

What content usually performs best on your platforms?

To create this campaign, will you require a free stay at the hotel?

To create [insert deliverables], how much time will you need? And, what will the cost of this be?
What types of influencer collaborations are good for hotels?
Online Reviews
One type of influencer collaboration is when a blogger will post about their stay at your hotel, and includes photos and a review. This type of content is great because it's personal and provides potential customers with an inside look at the property. It also allows the influencer to be creative and produce high-quality content that their followers will engage with and you can use on your own platforms. This type of collaboration works with well-established blogs, in the hospitality and travel niche. Make sure to ask them to leave a review on Google or Tripadvisor after their stay too.
If you're working with a larger budget, or only want to work with fewer influencers, it would be a good idea to work with a YouTuber for a video review instead. As their video content appears more like real life, they tend to have a more active and loyal following than those that are photo-based. This means they bring in a better ROI for hoteliers. For video collaborations, YouTubers in the lifestyle niche can also work well. Just note that their rates tend to be higher, and they may not expect to provide you with a lot of content to repurpose after their stay.
Stories on Instagram
As these influencers build their following on social media, it offers a few unique ways to gain bookings quickly, in a measurable way. Firstly, you can ask them to share stories of their experience at your hotel, and share a link on their story directing viewers to your bookings page. Make sure you monitor this with a UTM tag. This is great because customers don't have to move away from their devices to be able to book your hotel – securing bookings faster, while the content is fresh in their minds. From there, you can easily track the value of their content, and see how many bookings come directly from their posts.
Unique Discount Codes
Secondly, you can provide their followers with a unique discount code to use at checkout. This is a great way to encourage bookings long after a social media link has expired (such as 24hr stories), as viewers will often save this for later. Or, even better, they'll share this code with friends. It's important to put a time and usage limit on this code to create a sense of urgency. As each discount code is unique to the campaign, you'll be able to see exactly who has influenced their stay via the details on their booking. This can be promoted across all their social media sites, such as Instagram, Facebook and Tiktok.
Competitions and Giveaways
Lastly, you can host a competition with a social media influencer. It's no secret that people love to win free stuff, so giving away a free nights accommodation is an easy way to generate buzz for your hotel. A simple way to do this is to have them share photos of your property and ask their audience to follow your account and tag the friend they'd take with them if they won.
Often these types of giveaways garner thousands of entries (even using micro-influencers), so it can be an incredibly cost-effective way to reach larger audiences. This can also mutually benefit you and the influencer, by growing both followings, which is why it has become a very popular way to collaborate.
Tips for getting the most out of influencer marketing for hotels.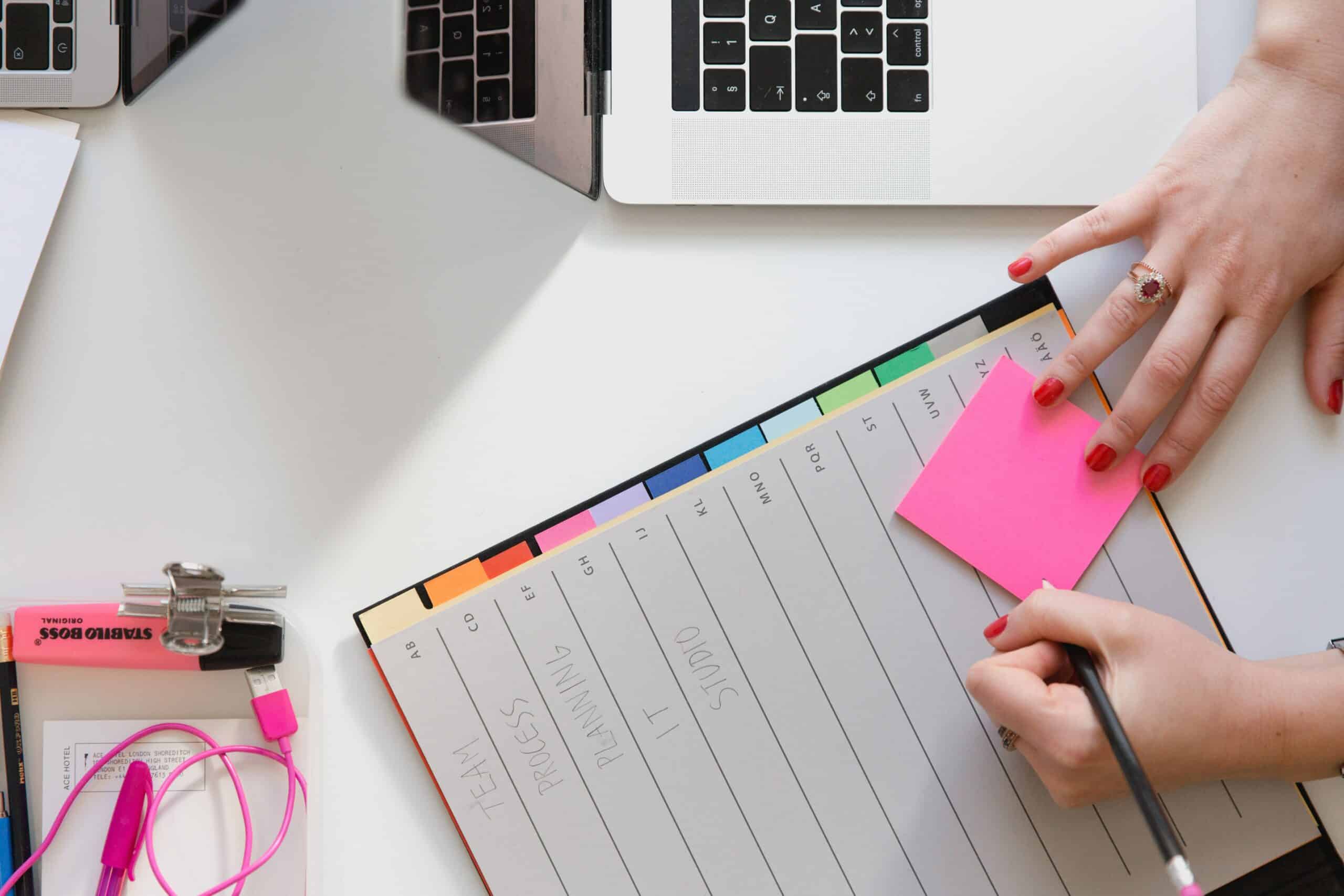 When working with an influencer, it's important to make sure that their values align with your brand. This way, their content will be authentic and in line with what you stand for as a hotel. If done correctly, influencer marketing can help you gain credibility in an oversaturated hospitality industry. If done wrong, your hotel can be seen as inauthentic and undesirable.
Create clear goals and objectives for the campaign so that you can measure your return on investment.
Without this, it's difficult to tell if the campaign was successful or not. It's important to note that you may need to follow up with influencers to gain analytics after a campaign ends, so don't hesitate to ask.
Ambiguity is not your friend – planning is.
Make sure you have very clear deliverables you expect from a collaboration and the price you will pay for this. This ensures you both know exactly what is required from them for the job to be complete. Especially if you will not meet them in person throughout the process. If you require imagery, create a mood board and outline why you like the imagery you've selected. If you're expecting a social media post, ask to approve the caption before it goes live. You want to make sure every detail is fine-tuned so you're both happy with the final outcome.
Don't be afraid to negotiate.
Influencers are often open to working with hotels for a discount or free stay in exchange for content, so it's always worth asking. If you're offering something for free you can expect to pay a lower fee. If they have a set rate, consider asking them for extra images/stories in return for ongoing work. No two collaborations are the same, so you should be prepared for some back and forth.
Record the result and compare this to your previous online marketing.
It's easy to overlook the value of an influencer marketing campaign when it is new to your business, so it's important to take the time to highlight any key takeaways.
A good place to start is by asking yourself questions, such as:
What was the ROI?

How many bookings came directly from this campaign?

Is this a cost-effective way to market vs. our current online marketing techniques?

How could I improve this next time?
If your aim is to gain bookings and increase your brand awareness in 2022, this is your sign to try influencer marketing. After all, it's one of the best new-age ways to get people to trust your brand and choose your hotel. All it takes is some careful planning, research and budget. With the potential to gain more bookings than your usual marketing methods, we can't find a reason not to give it a try.
Subscribe to our newsletter