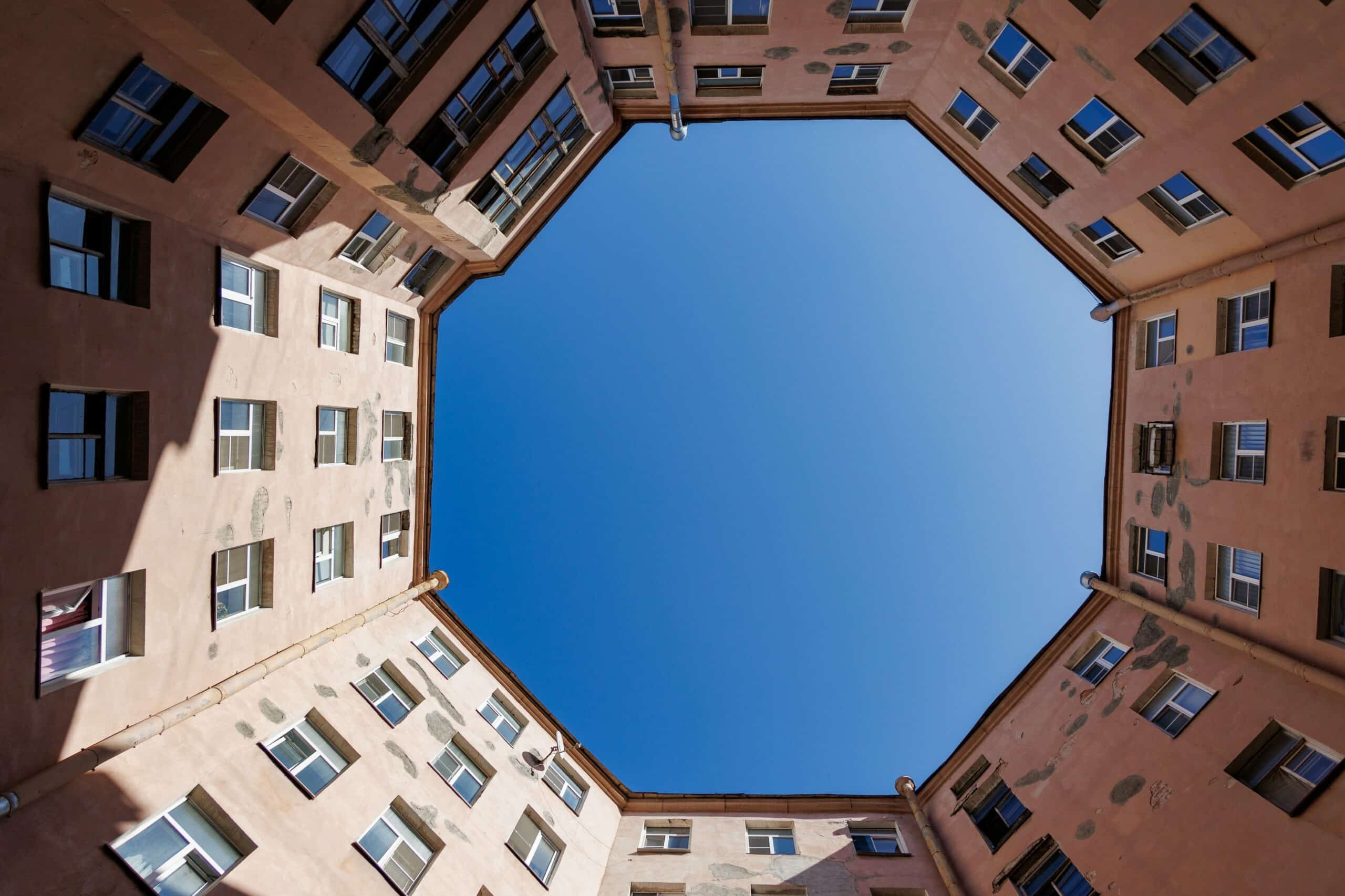 Top 10 Differences Between Serviced Apartments and Hotels
When it comes to choosing accommodation for your travels, there are various options available, including hotels and serviced apartments. While both offer a place to stay away from home, there are distinct differences between the two that can significantly impact your experience. In this blog post, we will explore the top ten differences between hotels and serviced apartments to help you understand the distinction.
What is a Serviced Apartment?
A serviced apartment is a fully furnished apartment that provides accommodation for short-term stays. It typically combines the features of both a hotel and a private residence, such as a living/dining room, kitchenette, bedroom(s), and bathroom(s). They are usually leased out by companies offering short-term rental services or are privately owned by individuals who rent them out on a short-term basis.
What is a Hotel?
Hotels, on the other hand, are establishments that provide accommodation and services for travellers. Hotels offer rooms equipped with basic amenities like bedding, towels, toiletries, and room service. Most hotels also feature additional facilities such as restaurants, swimming pools, gyms, spas, and business centres.
Top 10 Differences Between Serviced Apartments and Hotels
There are many differences between serviced apartments and hotels. Here are the top 10:
1. Size
Hotels typically offer limited space with basic amenities. In most cases, you'll find a well-appointed bedroom, a tidy bathroom, and possibly a small seating area for your convenience. On the other hand, serviced apartments provide a substantial upgrade in terms of accommodations.
These apartments often boast a generous living room, a cosy bedroom, and a fully equipped kitchen that allows you to prepare your favourite meals with ease. This extra space not only gives guests the freedom to relax and unwind comfortably but also provides a home-like atmosphere that truly enhances the overall experience.
2. Length of Stay
Hotels are meticulously designed to cater primarily to travellers seeking a comfortable and convenient place to rest during their short-term stay. On the other hand, serviced apartments are thoughtfully crafted to accommodate longer stays, spanning weeks or even months.
With serviced apartments, you can relish a home-like experience, immersing yourself in a cosy and welcoming ambience that allows you to truly settle in and make yourself at ease. From the spacious living areas to the fully equipped kitchens, serviced apartments offer the ideal blend of comfort, convenience, and the freedom to personalise your stay according to your unique preferences. Whether you're travelling for business or leisure, opting for a serviced apartment ensures that you can enjoy an extended visit with all the comforts and amenities of your home.
3. Location
Hotels are often strategically situated in bustling tourist areas or prime central business districts, ensuring convenient proximity to popular attractions and corporate offices. On the other hand, serviced apartments can be found nestled in diverse locations, spanning from tranquil residential neighbourhoods to vibrant urban settings. This affords guests a unique opportunity to immerse themselves in the local culture and enjoy a truly homely experience during their stay.
4. Amenities
Hotels are known for their wide array of amenities, ranging from toiletries and daily housekeeping to special services such as spa facilities and concierge assistance. In contrast, serviced apartments typically have fewer standard amenities. While some may offer basic supplies, guests often need to shop for their own groceries and other necessities. However, the tradeoff is the freedom to cook and create your meals, which can be a cost-saving advantage.
5. Level Of Service
Hotels are renowned for their extensive services, catering to guests with amenities such as room service, valet parking, and daily cleaning. In contrast, serviced apartments offer a unique blend of convenience, falling between the experience of an Airbnb rental and a traditional hotel stay. These apartments often feature a dedicated reception desk, providing a welcoming point of contact for guest inquiries and assistance throughout their stay.
Additionally, some serviced apartments go the extra mile by offering weekly room service, ensuring that guests can enjoy a clean and comfortable living space. This perfect balance between independence and support ensures that guests have the necessary assistance while still enjoying a more self-sufficient and personalised experience.
6. Privacy
When it comes to privacy, hotels may be less private due to frequent housekeeping and high guest turnover. With different guests coming and going, and the regular presence of housekeeping staff, the level of privacy can be compromised. This constant activity and movement within the hotel environment can make it challenging to maintain a sense of seclusion and confidentiality.
On the other hand, serviced apartments provide a greater level of privacy and guest control over their space. With separate living areas and fewer interactions with staff or other guests, serviced apartments offer a more secluded and personal environment.
7. Cost
Hotels are generally more expensive, especially for extended stays. The cost of daily dining out and other hotel services can quickly add up. In contrast, serviced apartments are often more cost-effective, thanks to the ability to cook your meals and the inclusion of essential amenities. This makes them an excellent choice for budget-conscious travellers or those looking to save money during longer trips.
8. Group Bookings
Hotels typically offer individual rooms, which may not be the most convenient option for larger groups or families travelling together. On the other hand, serviced apartments are ideal for accommodating groups as they often come with multiple bedrooms and shared living spaces, providing ample room for everyone to relax and spend quality time together.
Additionally, these apartments often provide amenities such as fully equipped kitchens and laundry facilities, further enhancing the convenience and comfort of guests. Not only do serviced apartments offer more space and comfort, but they also allow for cost savings when splitting the expenses, making them a practical choice for group travellers seeking a home-away-from-home experience.
9. Furnishings & Decor
Hotels are specifically designed to offer a streamlined and uniform look, allowing them to easily maintain their brand image and appeal to a wide range of guests. Serviced apartments, however, often feature more colourful furnishings and personalised decorations that allow guests to feel at home. From striking wall art to cosy furnishings, these apartments provide a unique ambience full of character and charm.
10. Security & Safety
When it comes to security and safety, hotels come with the added assurance of 24/7 reception services, CCTV surveillance cameras, and other measures for safeguarding guests. On the other hand, serviced apartments may not have as many layers of protection, but they often come with private entrances and access control systems for added peace of mind. Additionally, many serviced apartments offer enhanced security features such as door locks and alarm systems to ensure that guests feel safe and secure throughout their stay.
No matter where you travel, it's important to take precautionary measures to protect yourself from any potential risks or dangers. When selecting accommodation, make sure to research the security features of the property and enquire about any extra safety measures that may be in place. Overall, both hotels and serviced apartments can offer a safe environment for visitors; it's just a matter of finding the right one to suit your needs.
In conclusion, hotels and serviced apartments each offer distinct advantages depending on your needs and preferences. Hotels provide convenience, and a wide range of amenities, and are best suited for short stays. On the other hand, serviced apartments offer a home-like experience, privacy, and cost savings, and are perfect for longer stays, families, and those seeking more independence. Consider these differences when choosing your accommodation, and select the option that aligns with your travel plans and desired experience.
Subscribe to our newsletter