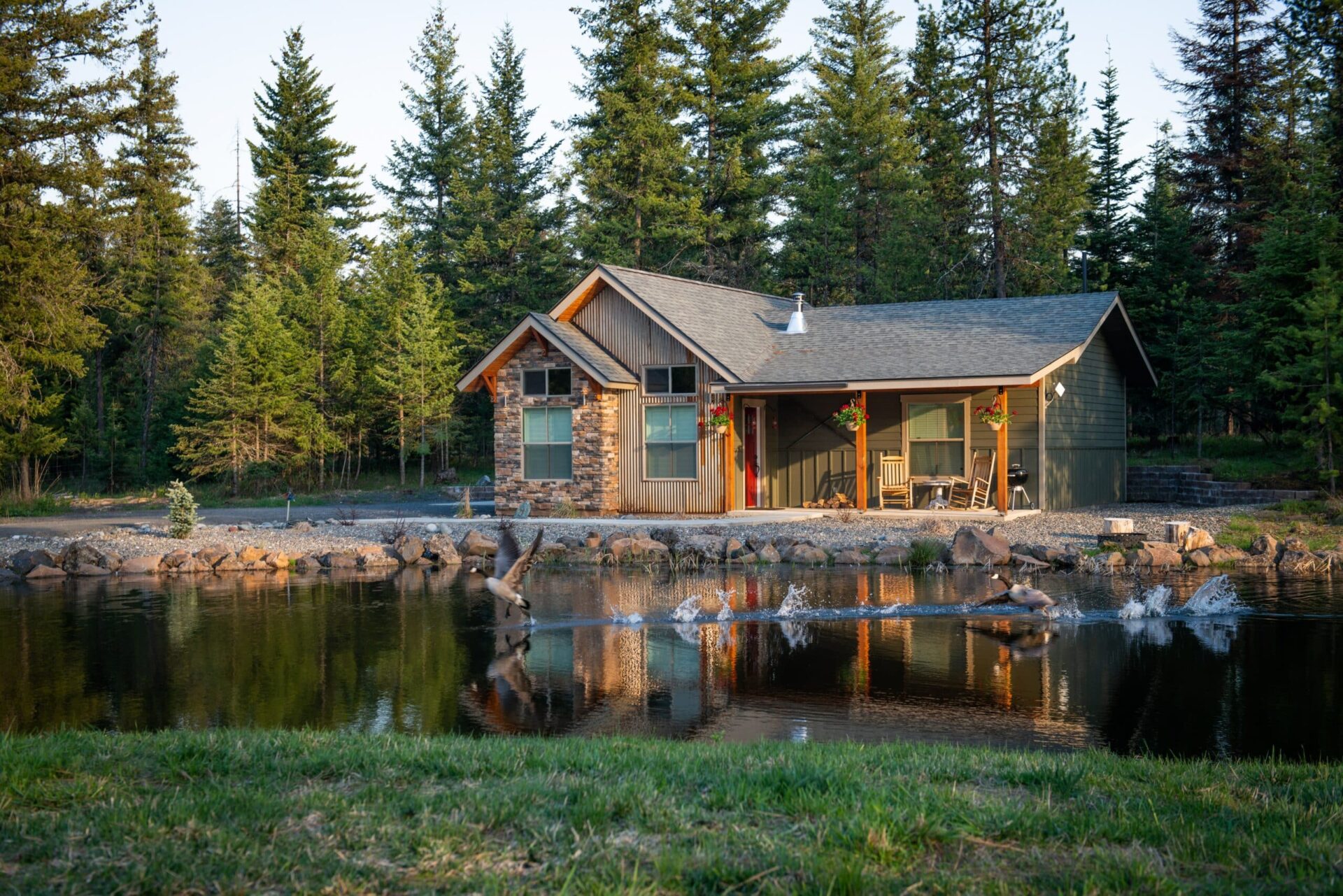 How To Get More Bookings on Agoda
As a hospitality provider, you're always looking for ways to increase bookings and revenue. One popular platform that can help you achieve this goal is Agoda, an online travel agency (OTA) with millions of users worldwide. To maximise your success on Agoda, you need to understand traveler behaviour, optimise your listings, and provide an outstanding guest experience. In this comprehensive guide, we'll share practical tips and best practices to help you boost your bookings on Agoda.
Understanding Traveller Behaviour and Preferences
To increase bookings on Agoda, it's essential to understand what travellers are looking for when booking accommodations. According to a recent study, some of the top factors that influence travellers' decisions include:
Price
Location
Reviews and ratings
Amenities and facilities
Photos and descriptions
Keep these factors in mind when creating and optimising your Agoda listings to attract more guests.
Search Engine Optimisation (SEO) for Agoda
Just like with any other online platform, SEO plays a crucial role in getting your property noticed on Agoda. Here are some tips to improve your listing's visibility:
Use relevant keywords: Include relevant keywords related to your property, location, and amenities in your listing title and description. This will help Agoda's search algorithm display your property to potential guests searching for those terms.
Optimise your listing's content: Make sure your listing description is informative, well-written, and highlights the unique features of your property. Use subheadings and bullet points for easy readability.
Update your listing regularly: Keep your listing up-to-date with accurate information about your property and its availability. This will not only improve your search ranking but also help you avoid cancellations due to inaccurate information.
Strategies for Gaining Feedback and Increasing Bookings
Positive reviews on Agoda can significantly impact your booking rate, as potential guests often rely on feedback from previous visitors when making their accommodation choices. To improve your review ratings on Agoda, it's essential to focus on offering an exceptional guest experience and actively encouraging feedback from your guests. In this guide, we'll explore various strategies to help you achieve higher review ratings on Agoda, leading to increased bookings and revenue.
Offer Outstanding Service
Providing exceptional customer service throughout the guest's stay is crucial for garnering positive reviews. From the moment they check in to the moment they check out, ensure that your guests feel welcome, comfortable, and well-attended to. Some ways to offer outstanding service include:
Personalised greetings: Welcome guests by name upon arrival and provide a seamless check-in process.
Attentive staff: Ensure that your staff is well-trained, friendly, and attentive to guests' needs.
Proactive problem-solving: Anticipate potential issues and address them before they escalate. For example, if a guest mentions that they have an allergy, make sure their room is allergen-free before they arrive.
Respond to Guest Feedback
Addressing negative feedback promptly and professionally is essential for demonstrating your commitment to guest satisfaction. When responding to negative reviews on Agoda, keep the following tips in mind:
Be empathetic: Acknowledge the guest's concerns and apologise for any inconvenience they experienced.
Offer a solution: Explain the steps you've taken to address the issue and prevent it from happening in the future.
Show gratitude: Thank the guest for their feedback, as it helps you improve your services and guest experience.
By actively engaging with guest feedback, you can turn negative experiences into opportunities for growth and improvement.
Encourage Reviews
To increase the number of reviews on Agoda, it's essential to encourage guests to share their feedback after their stay. Here are some ways to motivate guests to leave reviews:
In-person requests: During check-out, politely ask guests if they enjoyed their stay and encourage them to share their experiences on Agoda.
Follow-up emails: Send a personalised email to guests after their stay, thanking them for choosing your property and kindly requesting that they provide feedback on Agoda.
Small notes in the room: Place a small note or card in the guest's room, expressing your appreciation for their stay and inviting them to share their thoughts on Agoda.
By implementing these strategies, you can significantly boost your review ratings on Agoda, leading to increased visibility and bookings for your property. Remember, a consistent focus on guest satisfaction and actively seeking feedback will help you continually improve your services and reputation on the platform.
Optimising Listings for Higher Bookings
Here are some practical tips to help you optimise your Agoda listings for maximum bookings:
Use high-quality photos: Showcase your property with professional, well-lit photos that highlight its best features. Include images of all room types, common areas, and amenities.
Highlight special offers: Offer promotions and discounts to attract more guests. Agoda allows you to create and manage special deals, such as early bird discounts, last-minute deals, and loyalty programs.
Provide detailed information: Ensure your listing includes accurate and comprehensive information about your property, such as room sizes, bed configurations, and available amenities. This will help potential guests make informed decisions and reduce the likelihood of cancellations.
Improving the Guest Experience and Building Long-Term Loyalty
To succeed on Agoda and in the hospitality industry as a whole, it's essential to focus on providing an excellent guest experience. By prioritising guest satisfaction, you can build long-term loyalty and encourage referrals, leading to increased bookings and revenue. In this guide, we'll explore various strategies to help you improve the guest experience and foster lasting relationships with your customers.
Offer Personalised Service
Getting to know your guests' preferences and tailoring your services to meet their needs is a powerful way to create memorable experiences. Some ways to offer personalized service include:
Room upgrades: Surprise your guests with complimentary room upgrades when availability permits.
Local recommendations: Provide personalised recommendations for local attractions, restaurants, and activities based on your guests' interests.
Special requests: Accommodate special requests, such as dietary restrictions, late check-outs, or extra amenities, whenever possible.
Celebratory gestures: Acknowledge guests' special occasions, such as birthdays or anniversaries, with small gestures like a handwritten note or a complimentary treat.
Maintain a Clean and Comfortable Environment
A well-maintained, clean, and comfortable property is crucial for ensuring guest satisfaction and encouraging repeat bookings. To achieve this, consider the following:
Regular maintenance: Keep your property in top condition by addressing maintenance issues promptly and conducting routine inspections.
Thorough cleaning: Ensure that all areas of your property, including guest rooms, common spaces, and outdoor areas, are consistently clean and well-kept.
Comfortable furnishings: Invest in high-quality bedding, towels, and furniture to provide a comfortable stay for your guests.
Amenities and facilities: Offer a range of amenities and facilities, such as Wi-Fi, air conditioning, and toiletries, to cater to your guests' needs and preferences.
Stay in Touch with Past Guests
Maintaining contact with previous guests is essential for building long-term loyalty and encouraging referrals. Here are some ways to stay connected with your past guests:
Email newsletters: Send regular email updates to your past guests, sharing news about your property, special offers, and local events.
Social media: Engage with your past guests on social media platforms like Facebook, Instagram, and Twitter by posting interesting content and responding to comments and messages.
Loyalty programs: Implement a loyalty program that rewards repeat guests with exclusive discounts, perks, or free stays.
Personalised communication: Reach out to past guests on special occasions, such as holidays or anniversaries of their stay, with personalised messages or offers.
By implementing these strategies, you can significantly enhance the guest experience at your property and build long-lasting relationships with your customers. Remember, a consistent focus on guest satisfaction and proactive communication will help you stand out in the competitive hospitality industry and drive lasting success on Agoda and beyond.
Connecting Agoda to Preno for Seamless Management
Managing multiple OTA listings can be a complex and time-consuming process for hospitality providers. By connecting Agoda to Preno, a popular property management system (PMS), you can streamline the management of your OTA listings and enhance overall efficiency.
Preno's integration with Agoda allows you to synchronise your property's availability, rates, and reservations in real-time, reducing the risk of double bookings and ensuring accurate information across platforms.
Additionally, this seamless connection enables you to monitor and analyse your property's performance on Agoda, helping you make data-driven decisions to optimise your listings and maximize bookings. By leveraging the power of Preno's integration with Agoda, you can simplify your OTA management process, save valuable time, and focus on providing an exceptional guest experience.
Increasing your bookings on Agoda requires a combination of understanding traveler behavior, optimizing your listings, and providing an outstanding guest experience. By following the tips and best practices outlined in this guide, you'll be well on your way to boosting your bookings and revenue on Agoda.
Subscribe to our newsletter