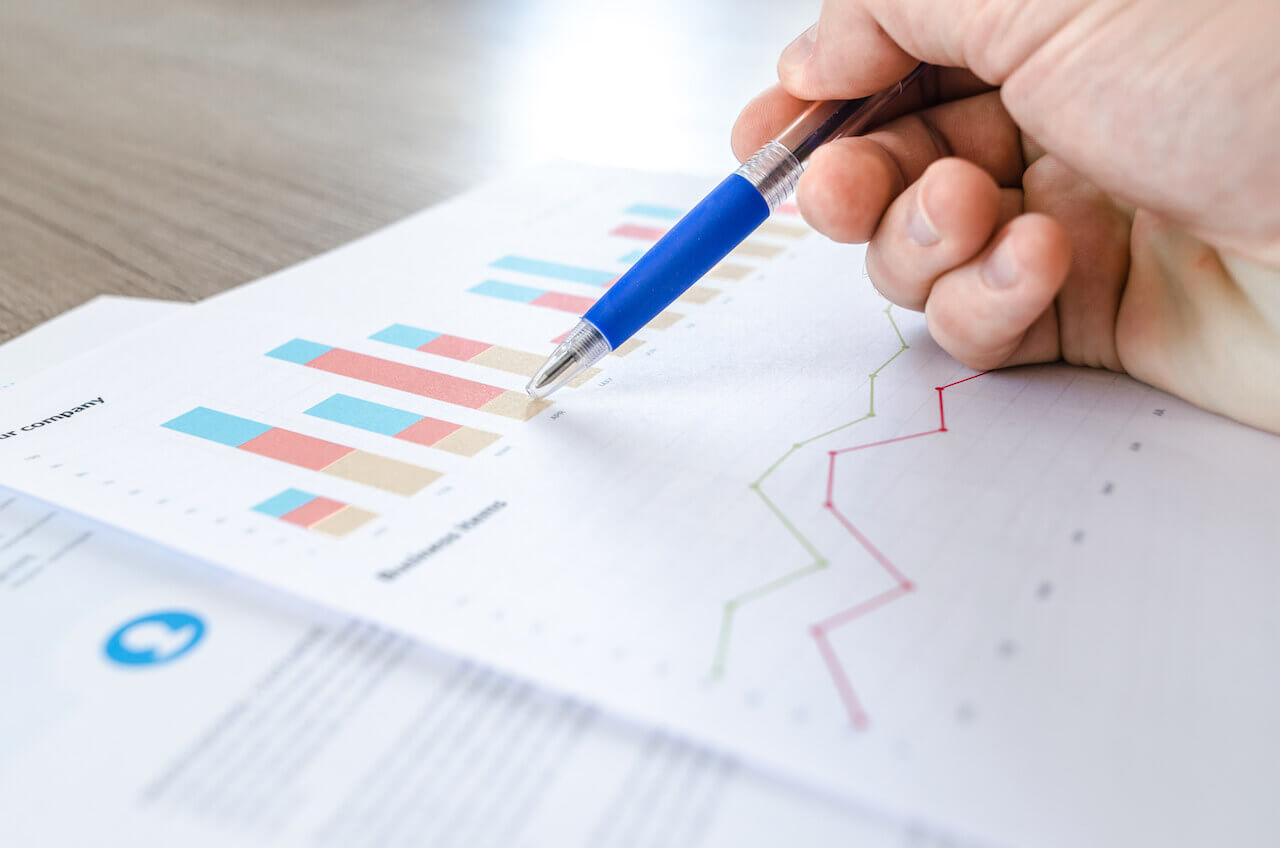 How you can use data to maximise your revenue
One of the keys to maximizing your yield is to be more data-focused. Relying on data rather than guesswork enables you to make the best-informed decisions for your business. You can use the data to maximize your revenue and run your business more efficiently.
We've compiled some tips to help you harness your reporting data in order to make informed business decisions on everything from resource planning to upselling.
Pricing
You can use a range of reports to inform the pricing of your rooms and extras. Using the occupancy and revenue report can tell you when the right time is to flex your rates.
Rate flexing is all about ensuring your average rate is as high as guests will pay. It's not about having 100% occupancy, more that increased demand means increase in rates. This is because as occupancy increases, supply (rooms available) decreases. When this happens, lower rates (or promotions) can be removed from sale, and only higher rates should be available. This will ensure you get the highest average rate for your rooms.
Once you've mastered rate flexing, you can start the goal of moving certain metrics upwards. Whether it's increasing the average daily rate of this room type, because it's a popular room, or maybe one sells better than the other, that can help you decide whether to run promotions, invest in renovations, or change decor.
Finding the optimal break-even point for running your accommodation and generating revenue will allow you to make judgments on whether selling that one extra room will make you more profit, or cost you more.
Marketing
The bookings report will also tell you how long a booking has been made in advance. So you can make decisions based on bookings received by a certain time. If you know you haven't received a certain amount of bookings in a timeframe, you can start offering specials like complimentary breakfast.
Reporting can greatly inform your marketing. Knowing when to make a marketing push based on lead-in time for a booking, and occupancy can ensure you make the most revenue you are able to. If an agent or channel is underperforming you can investigate further to see why. Is it because your competitors have dropped their prices, or do you need to optimize some advertising, or offer a more relevant promotion?
Knowing how you are tracking for revenue and occupancy will ensure your marketing spend is spent wisely, and ensure maximum return on investment.
Staffing
If you use third-party housekeeping or employ staff to maintain certain aspects of the business, using the occupancy and revenue report can help for planning how many staff you need to ensure your accommodation business is covered. Whether this means having extra front-desk staff or housekeeping staff, knowing when you need more is crucial to managing the cost of running your business.
Room closures
If you close rooms often, it is reducing your rooms available to sell. Constant room closures mean you are losing out on revenue from those rooms. This means you'll have to find out why the rooms are being closed, and what you can do to shorten the number of days the rooms are closed.
The revenue report will give you insight into the health of your property, and since it is adjusted for room closures, you'll always know how well you're selling rooms, and what your revenue per available room is. We share some tips to increase your hotel revenue here.
Businesses are built on data
Use the insights from your reporting to know exactly how your property is performing, and what the optimal performance rate of your property is. Being able to use this data to make decisions will ultimately provide you with the best tools to grow your business. Knowledgeable decisions are the best kind, and Preno aims to help you utilise and understand this reporting data.
See how Preno's insightful reports can help you make actionable business decisions. To find out more contact a customer success team member or sign up to Preno for a free trial here.
Subscribe to our newsletter