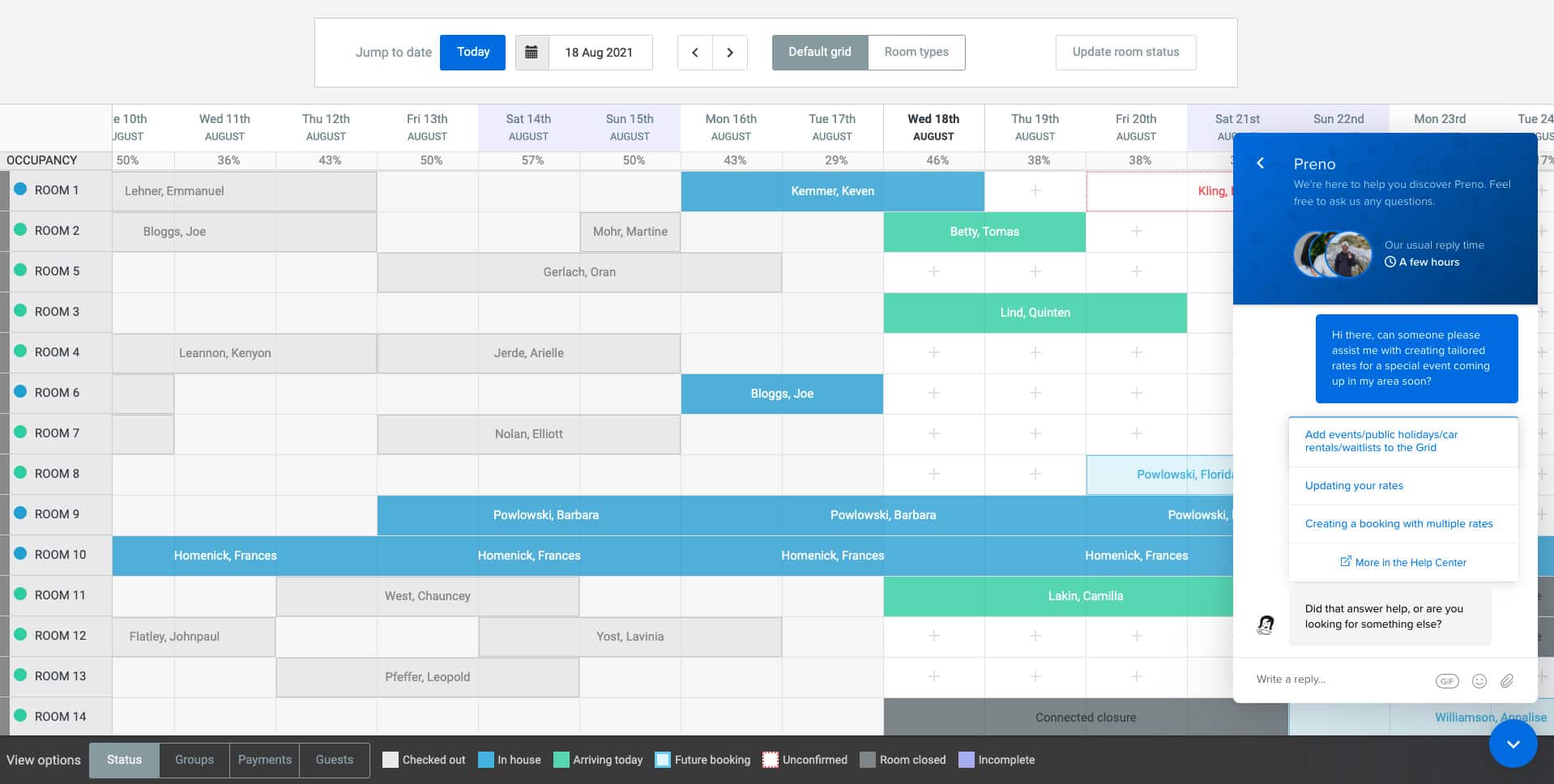 The benefits of live chat for hoteliers
A live chat tool on your website can instantly connect potential customers to one of your front desk staff. They can also provide insight into how potential guests interact with your website. The data collected can help improve the website experience for future customers.
Travellers can spend hours looking at different accommodation options and comparing them. Live chat can give you that extra edge when it comes to someone picking your accommodation over others. Ultimately, live chat can help you provide better customer service, and a better guest experience.
It helps you have a more personal online presence
Your website is one of the first touches a customer will have with your accommodation. This provides the opportunity for you to make a good first impression, and live chat can help you do just that. Your front desk team can answer any questions guests have, instantly.
Answer tailored questions
Live chat also helps your accommodation answer any unusual or specific questions that may not have been answered by your website content. Guests can discuss their stay or room preferences, and accommodation owners can recommend and up-sell complementary services to the guest. Having the opportunity to interact with your guests prior to their stay can also help in personalising their stay.
Capitalise on direct bookings
When a potential customer is on your website they are at their most engaged. You can use this opportunity to convert a potential customer into a guest. Live chat also helps add a voice to your online presence and makes your accommodation more approachable.
To capitalise on when a customer is at their most engaged, you can set the live chat to trigger during the checkout process. When dates are being selected and rooms are being picked, you can trigger the live chat to ask if they have any questions during this time. This will help you increase the chance of closing the sale.
Live chat is advantageous
Live chat is a great advantage for accommodation providers big or small. Having a quick response time to guest queries can help keep your accommodation business running efficiently. Guests have the flexibility to ask questions when they arise, and the workload can be spread out across available team members.
To find out how Preno's simple hotel property management software can help you run your accommodation business easier, contact our friendly customer success team with any questions.
Subscribe to our newsletter