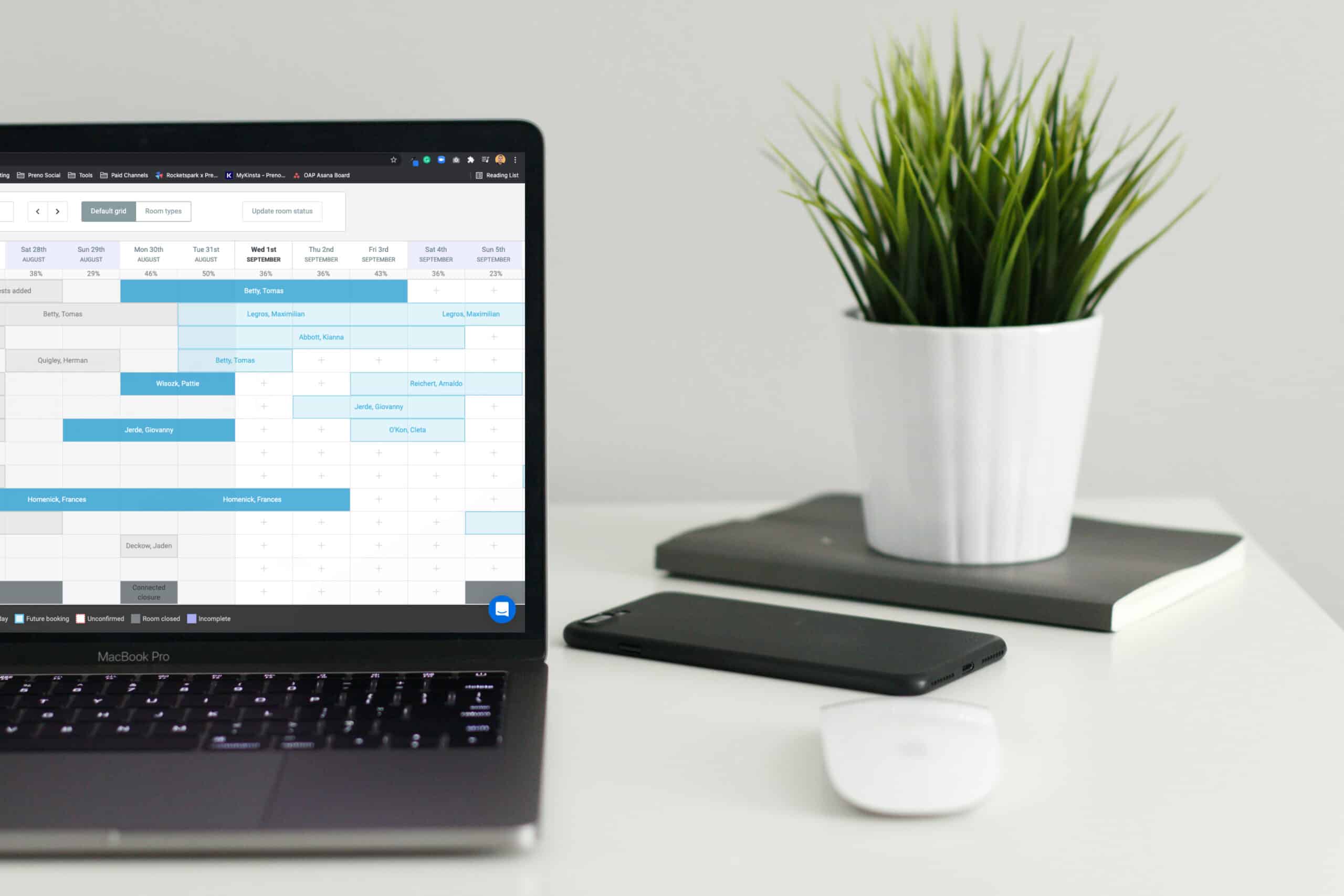 A property management system should let you do more than record keeping
While many accommodation providers understand the importance of a property management system, technology should help you do more than record-keeping. A property management system should enable you to have more time to spend on the guest experience. The importance of the guest experience goes back to the roots of the hospitality industry and brings the focus back on the people. Which is key for accommodation owners in the current landscape.
Know what kind of system you're using
There are two types of cloud-based products on the market, yet not all are being transparent about the type of product being offered. There are legacy systems that have been thrown into the cloud, with their mobile apps that don't reduce the admin, but actually, add to the admin. There are also cloud products that are built as a streamlined solution for the future. These new cloud products create streamlined processes that enable your accommodation to operate efficiently in the ever-evolving industry.
Upgrading your property management system shouldn't be a headache, nor should your new system contain hidden costs, confusing contracts, or lack responsive support. Property management systems should aid you in automating and streamlining your admin, so you have time to spend on enhancing the guest experience.
Your PMS should give you streamlined features
Don't waste time navigating a multitude of features. Your PMS should equip you with all the features you need to run your accommodation efficiently. These features should allow you to have a simple check-in and check-out processes, make it easy to take payments, and report on the most important metrics for your accommodation business. Having these efficient processes in place will help you have more time to spend on your guests.
Specialised integrations
Your PMS should help you do more, without adding to your admin. Specialized integrations with accounting and point of sale software should help you automate processes. Integrations should not be adding to your admin workload, instead it should be allowing your accommodation business to operate more efficiently and more accurately.
Guest-focused
Most important about your accommodation is the stay experience guests will have when they stay with you. The guest experience is an important aspect of growing your business and increasing revenue through loyalty. Your property management system should give you the time to spend with your guests, not administering your business. The hospitality industry is all about the guests, so your system should help you ensure you have all the important information on the guests – profiles, previous preferences, and anything they'd like to see during their stay.
Conclusion
Preno's property management software is built to set you up for the future. As a product that has been developed by an award-winning hotelier, Preno understands the pains of accommodation owners looking to implement a future-proof, automated system. We want to help hoteliers achieve their goals of providing an exceptional guest experience, growing their business, and having less admin. Hospitality is about being hospitable, and Preno helps you focus on your guests with these automated processes that eliminate the need for a back office.
Get rid of the paperwork and have software that is flexible, easy-to-use and that works for you.
Future-proof your accommodation business today!
Subscribe to our newsletter