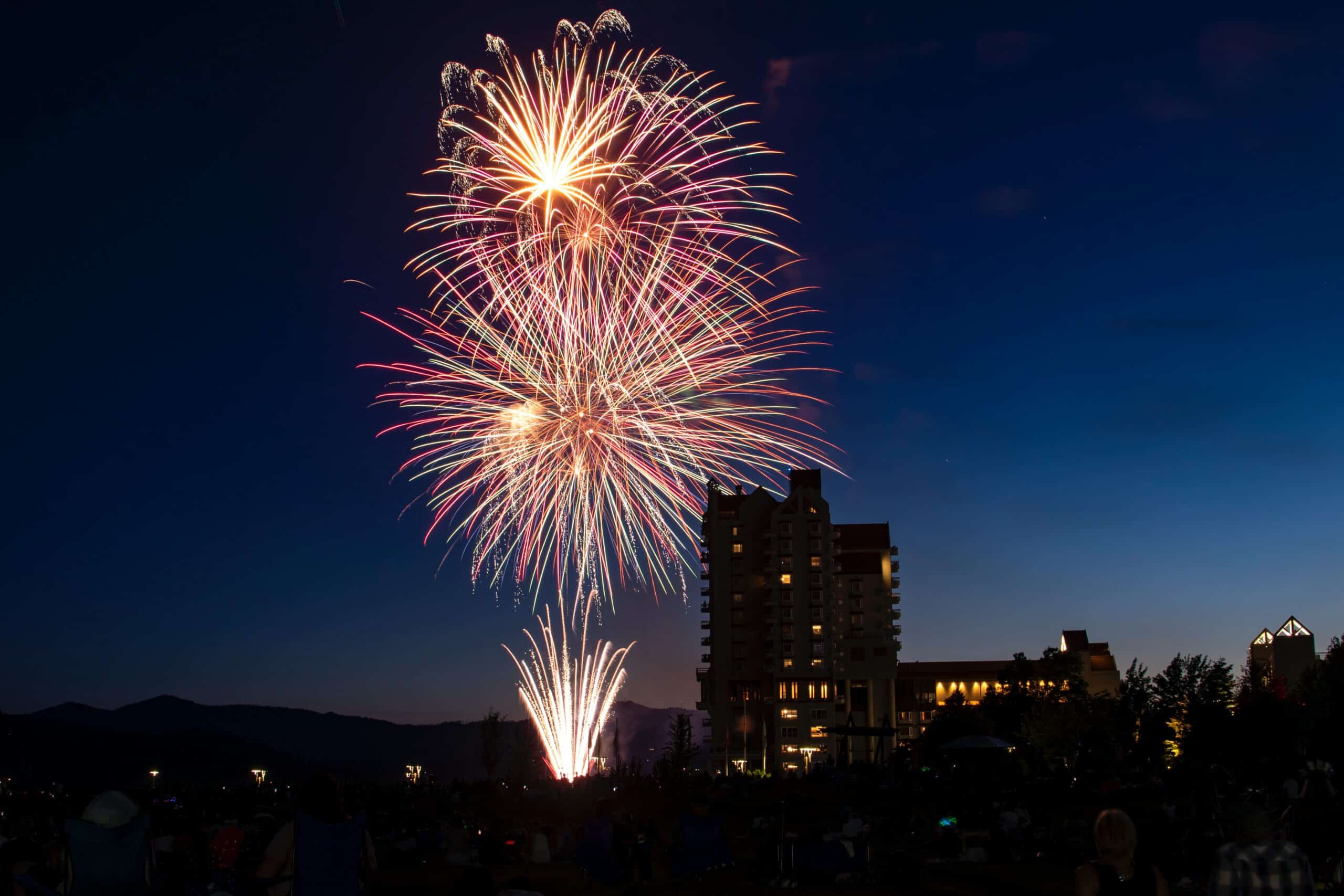 10 Tips for Promoting Your New Year's Eve Hotel Events
As the end of the year draws near, many people are looking for exciting ways to ring in the new year. If you're a hotel manager or event coordinator, this presents a great opportunity to promote your upcoming New Year's Eve events and attract eager guests. To help you get started, here are 10 tips for promoting your New Year's Eve hotel events.
1. Start by creating anticipation for your event
As the year draws to a close, you must be gearing for your New Years Eve Hotel celebrations —the last and largest event of the year. As a hotelier, you must be wondering how to seize the fervour and spirit of New Years Eve and use it to boost your bookings.
You must have planned a few events, programs, activities for your guests in the days leading up to NYE. Start by building anticipation to those events by promoting them on social media, local billboards, fliers, event management and ticketing websites.
An easy way to do this is by using smart copywriting to highlight the striking features of the events and use them to gain the attention of your guests. Whether it be be celebrity guests, a bonfire, musical band, gourmet food or even a night-long party, use your words wisely to excite and entertain potential guests. As a result, you will begin to attract more bookings for your New Year's Eve hotel events.
2. Use social media to promote create buzz
Your social media handles are your personal megaphones in this digital era. Use them to promote your New Year's Eve hotel events in creative and compelling ways. Create promotional posts on Facebook, Instagram, Twitter and other social media channels that use images of the event or interesting videos to get guests excited about what's in store for them. You can also leverage hashtags to amplify your reach and attract even more guests.
For example, when you are planning a unique event like an in-house concert, a drive-in movie marathon, star-gazing or rooftop party – use the momentum of social media buzz to attract guests. This will help you significantly expand the reach of your New Year's Eve events, and ultimately boost bookings for your hotel.
It's also important to plan a digital marketing campaign with unique hashtags and cross-promote your event across all social media platforms for a wider reach. For example, you could run a contest around the theme of your event, and make the tagline into a hashtag that guests can use to share their photos and experiences. This will help you engage guests before, during and after the event, ultimately boosting interest in your New Year's Eve hotel celebrations for now and in the future.
3. Partner with local businesses to cross-promote
As a hotelier, planning and managing unique events can be a hassle, especially when you have a budget or space constraint. This is when you can utilise the power of community to draw more bookings.
Your guests want to experience a memorable day/night especially as the occasion demands such a significance. Partnering with local businesses like event management companies, food delivery companies, local restaurants, tourism companies to create a unique package or plan a unique event.
For example, if you are planning a special gala dinner, consider teaming up with local restaurants to provide cuisine options for your guests. This will not only increase excitement and anticipation among your guests but also help expand the reach of your New Year's Eve hotel events to a wider audience. You could even partner with tourism companies in your area to promote passes or packages that include your event along with other attractions.
With the right tactics and planning, you will be able to boost bookings for your New Year's Eve hotel events and create long-lasting memories amongst your guests.
4. Offer a special package deal for those attending the event
Upsell your event by offering exclusive and special package deals for your guests.
For example, you could offer discounted rates on room bookings and other in-house facilities for guests attending your New Year's Eve hotel events. Alternatively, you could also offer special deals like free or discounted entry to the event for those who sign up for another event during their stay at your hotel. This will encourage even more guests to attend your events, while also driving more room bookings and repeat visits.
Another way to boost bookings for your New Year's Eve hotel events is to offer exclusive VIP packages, which includes special accommodation, amenities or even access to exclusive areas of the venue. This will help you attract high-value guests who are willing to pay a premium for a VIP experience.
5. Utilise email marketing to reach potential customers
Email marketing is one of the most effective marketing tools available to drive engagement with targeted segments of your guests. As a hotelier, you must segment your subscriber list based on demographics, interests, geography, preferred travel times and other broad categories.
Now, classify your events and match them with each substantial segment. Send out targeted mails about those events to the matched group. This way you can reach out to potential/past guests and convince them to make a booking with you.
For example, if you are planning a special New Year's Eve event that is ideal for families, you could target past guests with children by sending them an email containing information about the event. You can also send targeted emails to potential customers who have recently searched for events in your area around New Year's Eve. These campaigns will help you reach more people, and ultimately build excitement and anticipation around your New Year's Eve hotel events.
Another effective way to use email marketing is to send out a special event newsletter that keeps guests updated on all the latest details of your events. This will help you keep them engaged with your brand, as well as remind them about any offers or deals available for their upcoming stay at your hotel.
6. Target demographics through targeted advertising
As we mentioned earlier, you should have a segmented list of your customer base. It can also include potential guests who may have shown interest in your hotel.
Target each group with relevant promotions of your hotel and the events. Personalise the email with details of why you think the offer suits them best to elicit a higher rate of response. This will help you ensure that your New Year's Eve hotel events are booked by the right kind of guests, while also increasing the likelihood of repeat bookings.
To further boost your advertising efforts, you could also try out targeted social media campaigns on platforms like Facebook and Instagram. These platforms have large active user bases and allow you to target specific demographics through demographic targeting and location-based targeting. By combining these techniques with effective copy and visuals, you can reach out to the right type of guests for your New Year's Eve hotel events and increase bookings.
7. Create a countdown to the event
Who can deny the allure of a countdown? Countdown to an NYE's event is even more alluring as it rides on the melange of excitement and anxiety.
You should always post a countdown to your NYE event on your website and social media pages to generate buzz and draw attention to it.  This is especially important if your event is not yet sold out. You can even try to include a countdown timer on your email signature to remind guests about the event and drive more bookings for it.
8. Offer early bird discounts or promotions
While you pour down money on planning New Year's Eve celebrations at your hotel, a small part of you might be anxious about gathering enough footfalls.
How can you ensure that you meet the minimum bookings for your event? Offer early bird discounts as a limited period offer, preferably ending a week before Christmas. Since a lot of people plan their New Year's Eve at the last minute, this gives an incentive for early adopters to make an early booking at your hotel.
Promote the early-bird discounts aggressively on social media to create buzz around the events while also gently nudging your customer base with periodic reminders. You can also try out creative, time-bound deals or flash sales that attract the attention of your guests. For example, you could offer a discount on room rates for the entire NYE event, or give away free tickets to events at your hotel if a certain number of bookings are made before Christmas.
9. Utilise influencer or celebrity endorsements
Rope in a social media influencer or a celebrity to endorse your event. If you have the budget for it, you can invite them for the event and enjoy the momentum of their presence to boost your event. This will help you create a lot of buzz around your room and event bookings, while also reaching out to a diverse audience.
In order to gain the most value from this approach, make sure that you choose an influencer or celebrity who can drive high engagement rates on social media or have a high reputation among their fans. You should also ensure that you work closely with the influencer or celebrity to ensure that they actively promote your hotel's New Year's Eve events by posting regular updates, pictures and videos on social media. This will help you gain more traction among their followers and boost bookings for your event.
10. Offer special experiences to entice attendees
New Year's Eve is a time to celebrate and let loose. People want to spend it in a way that is both fun and memorable. As a hotelier, it can be daunting to create such an event and manage it without any hiccups.
You can stay ahead of the competition by hosting unique events and delivering special experiences for your guests. Whether it be a fireworks display, flying lanterns, fortune-telling events, ballroom dancing, wine-tasting, live-bands, karaoke night, star-gazing or any other locally relevant unique experience, ensure that your guests are treated to a memorable time during their stay.
By offering special experiences and activities at your New Year's Eve hotel event, you can attract more bookings from guests looking for something unique and exciting. Whether it is creating an Instagrammable moment or simply providing a fun-filled, unforgettable experience, you will be able to create a lasting impact on your guests and ensure that they keep coming back to your hotel year after year. What better way is there to make an impact?
In summary, if you are planning to host a New Year's Eve event at your hotel, there are several strategies that you can use to increase bookings and generate excitement among your guests. These include posting a countdown on social media, offering early bird discounts or promotions, leveraging the power of influencers and celebrities to promote your events, and offering unique experiences at the event. By focusing on these strategies, you can create a memorable New Year's Eve event that brings in higher footfalls and boosts bookings for your hotel.​
Subscribe to our newsletter