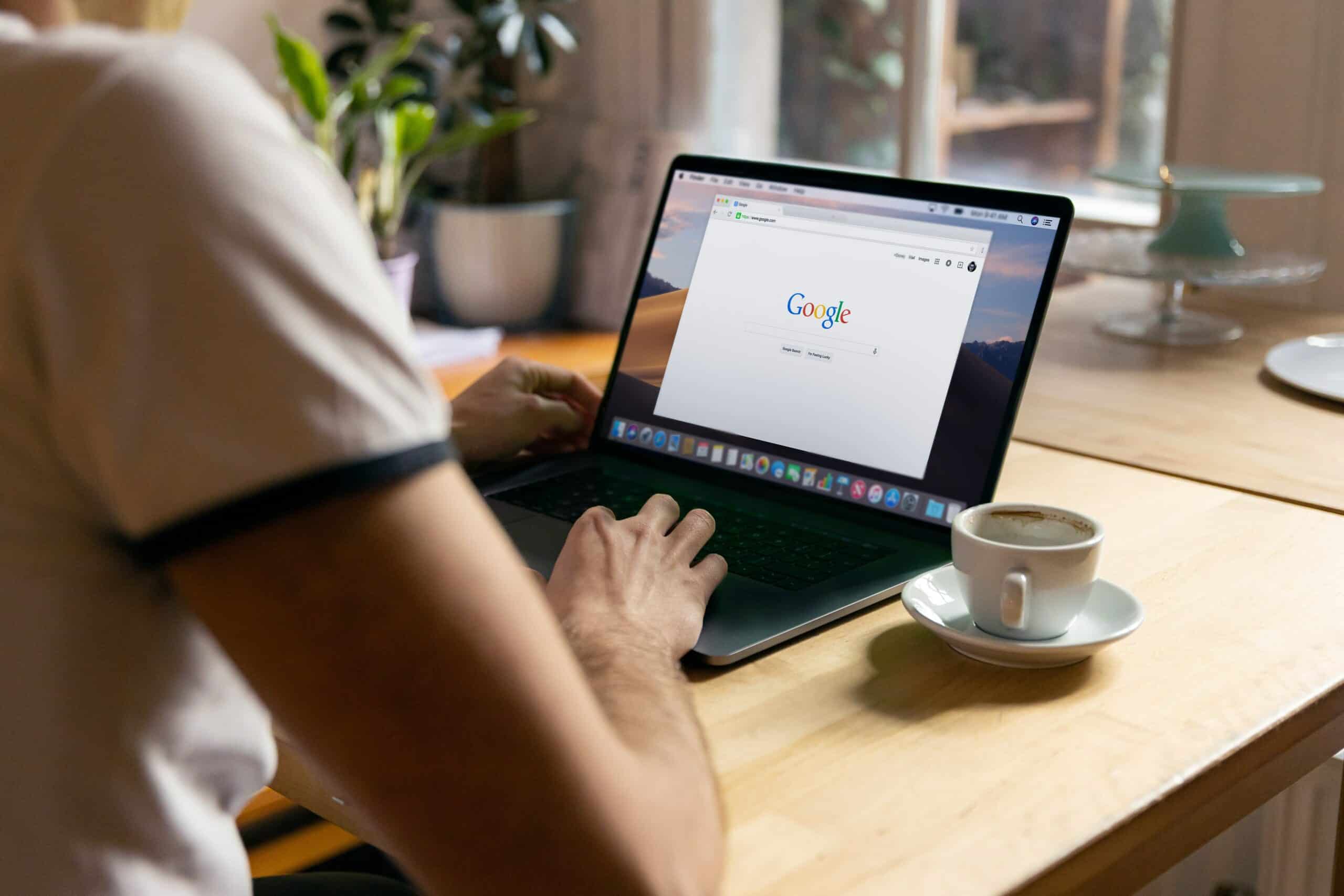 10 Ways To Improve Your Independent Hotel Digital Marketing
Independent hotels have unique challenges when it comes to marketing and standing out amongst larger, branded hotels. However, utilising digital marketing strategies can greatly benefit independent hotels in driving business and increasing visibility among potential guests.
Continue reading to discover 10 ways independent hotels can improve their digital marketing efforts.
What is digital marketing?
Before we get started, it's important to define digital marketing. Digital marketing refers to the use of digital channels, such as search engines, social media, email, and websites, to promote a product or service. It allows businesses to connect with their audience in a more targeted and interactive way than traditional marketing methods.
Why is digital marketing important for independent hoteliers?
Digital marketing is particularly important for independent hoteliers because it allows them to compete with larger, branded hotels that may have more resources and name recognition. By utilising digital channels, independent hotels can increase their visibility among potential guests and effectively target specific audiences.
Additionally, digital marketing allows for more measurable results, allowing hoteliers to track the success of their efforts and make adjustments as needed. In today's increasingly digital world, having an effective digital marketing strategy is essential for independent hoteliers looking to drive business and stand out among the competition.
10 ways independent hoteliers can improve their digital marketing
1.

Utilising social media platforms to connect with potential guests
A digital marketing strategy to bring your independent hotel brand to the fore would be incomplete and futile if you don't leverage the power of social media. The world, as it exists now, is largely present on these platforms and so are your potential guests.
Facebook, Instagram, WhatsApp and the likes bridge the gap between you and your guests, thereby helping you generate brand awareness, encourage bookings, and create a loyal community.
You can enjoy considerable creative leeway when devising a social media strategy for your hotel brand. Strive to evoke powerful emotions in your audience by telling your brand's story. You can do this through visually appealing photos and videos, as well as favourable customer reviews and testimonials. Doing so would help your guests relate to you and give them a reason to check in to your hotel for an experience.
2. Create a professional website
Your hotel's website serves as its "face" to the world and is just as important as your physical lobby in terms of creating a strong brand identity. Your website is what draws potential visitors to your brand and encourages them to book at your hotel. However, this conversion is easier said than done. 
You need a superb website design that includes visual elements, including rich imagery and video storytelling. Your hotel's website doesn't have to be dull and text-heavy. By turning it into an immersive visual experience, you can make it both enjoyable and easy to navigate for potential guests. Keep your website's visitors engaged by being clear in what you say and including call-to-actions (CTAs) that'll entice them to make more reservations. It should also have a user-friendly layout with easy navigation so that visitors can easily find what they're looking for.
Alongside powerful visual imagery, make sure your website has accurate and updated information, including room availability and pricing, amenities, and contact details.
3. Use search engine optimisation tactics to increase visibility
The ultimate goal of independent hotel digital marketing is to boost online visibility. You can achieve this by following the best search engine optimisation (SEO) practices. As you'll know already, potential guests will search Google first when they're looking for places to stay. This is why you'll want to make sure your hotel's website is easily visible on search engine results pages (SERPs).
Your website must be SEO-optimised, meaning it features high-quality content with search-friendly, relevant keywords. You can greatly boost the visibility of your website by optimising it for mobile and delivering a smooth on-page experience to your visitors. The more powerful your online presence is, the more direct bookings you get.
The best part: in the long term, you can save a lot of money by avoiding commission-based online travel agencies (OTAs).
4. Utilise online review sites and respond to reviews
As an independent hotel, a big part of your success is based on the reputation you have online. Therefore, managing that reputation should be a top priority for anyone working in marketing for your hospitality brand. People's perception of your brand says a lot about how well you provided the experience they were expecting.
Checking in on your hotel's online reviews helps you get an idea of how people feel about your brand. By reading both the good and bad reviews, you can learn a lot from your audience. It's important to interact with them by responding to their reviews—aim to create a positive experience for everyone involved.
You can also work on improving your reputation by actively reaching out to generate more positive reviews. This includes sending follow-up emails or messages to guests who had a good experience at your hotel, asking them to leave a review on popular online review sites like TripAdvisor or Google My Business.
5. Offer special promotions through your website or social media
Although it may be overlooked, promotions and rewards are significant keys to success for a hotel. Offers that shine through your website or social media platforms can bring visitors to you, as well as leave a lasting impression. The goal is to gain their trust so they know where to go for an amazing experience each time.
You can offer special promotions in several creative ways. One idea could be a loyalty program where returning guests receive rewards, such as discounts on their next stay or complimentary amenities. Or, you can entice potential guests by offering seasonal deals and packages for holidays and special events happening in your area.
An example of this could be offering a discounted rate for stays during a popular music festival, alongside tickets to the event or transportation arrangements. Just make sure your promotions are visually appealing, easy to access on your website and make sense for your brand.
6. Create engaging content to attract potential guests
Digital marketing for independent hotel brands is about finding new and interesting ways to tell your story. Your website should be optimised for search, but don't forget the value of a blog section. Paired with videos, articles and posts can help your hotel brand's online presence in significant ways.
By regularly sharing content, you can show potential guests what makes your hotel unique and worth choosing. Use your blog as a platform to share experiences, announce events or promotions, or give visitors insight into the local area and things to do. You can also use it as a way to interact with past guests by asking for their travel tips or favourite memories from their stay.
Videos can be a great addition to your content marketing strategy. They provide another visual outlet for potential guests to see what your hotel has to offer and can also be shared on social media or used in email campaigns. These videos could showcase the amenities and features of the hotel, highlight special events, or give virtual tours of the rooms and property.
Using keywords can also help your website rank higher on SERPs, and at the same time giving potential guests the information they need. For example, you could talk about your hotel's destination and what travellers can expect to see there. The more creative you are with your blog content, the more guests you're likely to attract.
7. Collaborate with local businesses or organisations
Partnering with other local businesses is essential for your independent hotel brand's success. In truth, no business can make it without some help from others. It's not only seen as common sense but also profitable to establish relationships with similar companies. Fortunately, in today's digital age of social media, this process isn't too challenging. You can use the reach of these businesses to widen your own through simple online methods.
You can collaborate with local organisations to offer something valuable to your potential guests. Maybe you can collaborate with a tour operator who conducts tours to nearby attractions. Guests can then book accommodation at your hotel and avail of the services of the tour operator for a holistic travel experience. This way, you can come up with a collaborative marketing strategy that creates a win-win situation for both brands.
8. Advertise on relevant websites or platforms
If you're looking to boost your digital marketing, try teaming up with other businesses or platforms in the travel industry for some cross-promotion. This will extend your reach and make you more visible online. For example, you can advertise on a popular travel blog, or partner with a flight booking website to offer package deals for accommodation and airfare. You can also use online advertising platforms like Google AdWords or social media ads to target your desired audience and increase traffic to your website.
In the online world, marketing efforts are often drowned out by others trying to do the same thing. Many websites and platforms allow other brands to pay for promotion. By conducting thorough research, you can identify which collaboration will be most beneficial for your hotel brand. From there, you can start reaching out and forming partnerships to increase your digital presence.
9. Stay up-to-date with the latest digital marketing trends
The world of digital marketing changes so rapidly that what was successful yesterday may not be tomorrow. Instead of being married to one method, experiment with different strategies to see what works best for your brand. By embracing your creativity, you'll be able to set your business apart from the competition.
Staying current with digital marketing trends is also key for any independent hotel brand. With technology always evolving, it's crucial to know how to use these tools advantageously and promote your brand. The more you educate yourself, the more unique your marketing approach will be. A good way to keep up with the latest developments is to follow industry leaders or attend digital marketing conferences and workshops.
10. Measure the effectiveness of your digital marketing efforts
Lastly, you need to measure your progress in everything that you do. Most brands don't reach their marketing goals because they lack the data needed to see how well they're doing. Without measuring performance, it'll be tough to understand what needs improvement.
Digital analytics can lend a hand here. By pitting your marketing efforts against key performance indicators (KPIs), you can find areas that could use some work. If you're using a property management system to run your business, ensure that it has a good analytics tool to track your online performance, and provides a variety of data sets that can help fine-tune an approach and achieve specific results. From there, you can adjust your strategy accordingly and work towards reaching your goals.
Implementing these tips can help improve your digital marketing as an independent hotel brand. Remember, staying consistent and adapting to changes in the industry is key for success in this competitive market. By focusing on building relationships, collaborating with other brands, and constantly improving through data analysis, you'll be able to establish a solid online presence and attract more customers.
Subscribe to our newsletter