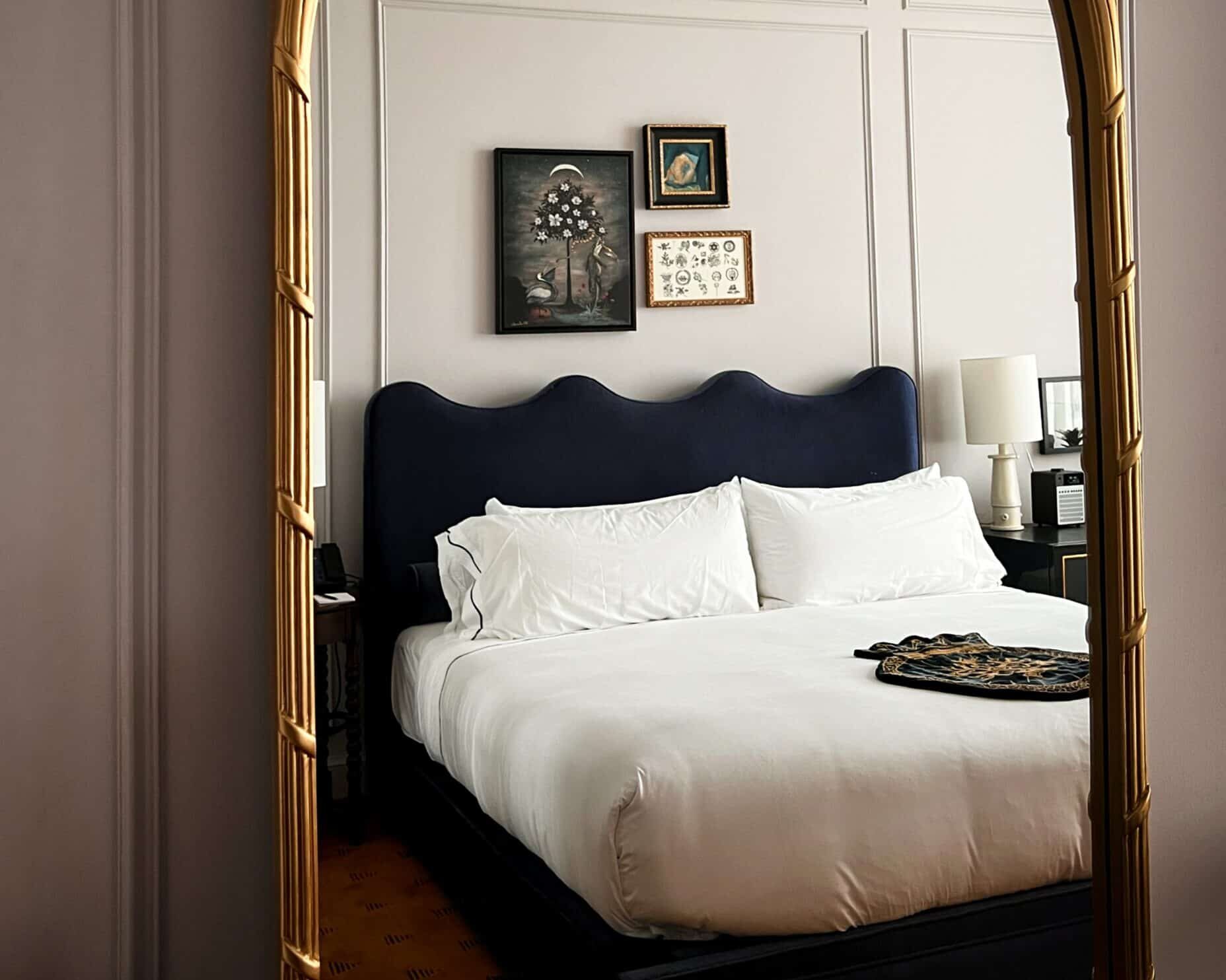 12 Digital Marketing Ideas For Hotels Using Promo Codes
People always love discounts and offers. 
Why? Maybe it reduces the guilt of splurging or simply gives the satisfaction of having saved money. 
Promotional codes also known as promo codes are short, alphanumeric strings used by businesses to offer limited period offers or discounts.
They are usually a part of a special marketing campaign like an anniversary sale, season sale, festive day sale or holiday sale.
Promo codes can be exclusive and restricted to a certain segment of customers or unrestricted to public use. 
Why should you use promo codes for your hotel? 
Promo codes will increase your revenue manifold and remain seen among prospective customers. 
The benefits of using promo codes for hotel marketing
Promo codes are a powerful tool used by marketing campaigns to induce people to book reservations without any other motivating factors driving the sale except the offer. 

Using different promo codes on different platforms can be used to study the effectiveness and performance of each social handle. This info can be used to fine-tune your marketing campaign. 

Entice old guests by offering exclusive promo codes. Do this by segmenting your guest history list. Target the ones that are more likely to visit or those who signed up for your loyalty program. 

Use public promo codes to attract new customers to book with you. 

Boost revenue by tapping into your follower base by promoting the promo codes on all social media. You can also tap into a wider net by working with travel websites to offer exclusive offers on their platforms.
How to create an effective promo code campaign
Creating an effective promo code campaign includes the following steps:
Identify your goals
Find out the goals of your promo code campaign. Do you want customer retention? Is it to gain new customers? Want to get booked during a slow season? Or, is it to commemorate an anniversary? 
Identifying the goals helps you steer your campaign in the right direction. 
Create promo codes
Create meaningful promo codes that are unique to each platform and marketing channel. Better yet, use a promo code generator to generate the codes automatically. 
Make sure the codes are easy to remember, short, and relevant to your campaign.
Develop a sense of urgency
Urgency creates a fear of missing out (FOMO). Offer time-sensitive deals and discounts to encourage people to take advantage of the offer before it expires. This will also help increase bookings.
Promote it on social media platforms
Promote the promo codes on different social media platforms. Using relevant promotion by targeting the customer base is also important. For example, use Instagram to promote to the younger population while using travel websites to target families and business travellers. 
Design unique and catchy visuals
All marketing needs catchy content to grab attention so get the help of digital marketing agencies for a coordinated and cohesive marketing campaign. 
Get designers to draw up your posters featuring the promo codes and share them on all your social media handles. 
Advertise your offer
Paid promotion helps reach a wider audience. Your general social media promotion is only visible to your subscribers and their network, paid promotion can reach larger sections. 
This can be in the form of boosted posts or Google AdWords. Advertise on channels that your target market frequently visits.
Partner up with influencers and travel websites
Rope in micro-influencers to promote your codes on their channels and pages. You can do this by giving them a unique promo code. Then, offer them a fixed amount of money for every successful booking made using their code. 
You can also work with travel websites to recommend your hotel more and push it up to the top of the page. The aim is to display the hotel discount codes alongside your hotel description to bring in more traffic and generate more revenue. 
Track and measure ROI
There is no point in a visionless campaign. Track and measure the performance of the promo codes, the effectiveness of each marketing channel, the number of conversions, the profit margin, newly acquired customers and the general reach of the campaign. Doing so allows you to track your progress and improve your marketing strategy.
12 ideas for your hotel promo code campaign
Use social media platforms to advertise your promo codes 
Promote your sweet deals on large platforms like Facebook, Twitter and Instagram. Cross-promote your posts on smaller websites using these platforms for increasing your reach. 
You can use attractive visuals, creative copy and a strong CTA to make your post stand out. Remember to use relevant hashtags so that your post is visible when people search for offers on hotel bookings. 
Collaborate with other businesses in the tourism industry 
Team up with sister companies like airlines, tour operators, and travel websites to promote an exciting package that can be availed using a promo code. This will help you to reach a larger audience and also save on marketing costs.
Email discount to loyal customers 
Send exclusive and personalised promo codes to your loyal customers. If you have a loyalty program, you can send them emails with private promo codes. This will boost customer retention and increase brand value and loyalty. 
Minimum purchase discount 
Offer a discount to guests who book a certain number of nights or spend a certain amount of money at your hotel. This encourages guests to book for longer periods and also spend more while they are at your hotel.
Early bird & last minute discount 
Offer a discount to guests who book their stay at the last minute or much earlier than their arrival. This is a great way to fill up empty rooms and get some extra business.
Offer exclusive promo code for loyalty program members 
If you have a loyalty program, offer exclusive deals and discounts to members to encourage them to book with you again. This will also encourage new guests to sign up for your loyalty program.
Give away promo codes as prizes 
Everyone loves a good contest or giveaway. Use promo codes as prizes to help increase brand awareness and encourage people to book with you.
Do a flash sale 
A flash sale is a great way to get people to book with you on the spur of the moment. Offer deep discounts for a limited period to encourage people to take advantage of the offer.
Peak seasons & unusual dates 
Use promo codes outside your peak season for unusual dates and events to help increase bookings. For example, offer a discount for people travelling to attend a conference or convention.
Or, if your peak season is during the summer, offer a discount for people travelling during the winter. This will help fill up your rooms during off-peak periods.
Specific day promotions 
Offer a discount for bookings made on specific days that aren't overly popular (like Mondays or Wednesdays) to help increase occupancy during slow seasons and low-demand days. 
Abandoned cart offer 
Send a promo code to guests who have abandoned their online booking. Allow them to complete their booking with slashed prices. This will bring back business that you would have otherwise lost.
Referral program  
Offer a discount or other perks to guests who refer their friends and family to your hotel. This is a great way to encourage word-of-mouth marketing and get more business.
Tips for making the most of your promo code campaign
Segment your customers e.g. based on demographics, frequency of travel, duration of stay, customer loyalty, occupation, and interests.

Target each segment with personalised offers for maximum response.

Creating a sense of urgency by offering promo codes for a limited period. This uses the fear of missing out to increase your bookings.

Hashtags are searchable so use relevant hashtags to maximise your reach on social media. 

Partner with social media influencers to promote your hotel. Use this secondary market channel to tap into a new audience. By giving them an exclusive promo code, you can track the bookings made and adequately compensate the influencer monetarily. 

Use your social media handles to cross-promote your hotel discount codes.

Use gamification coupons to excite your customers. E.g. referral discounts.

Study the metrics of your promo codes with the platforms to understand which channels bring you the most conversion. 

Restrict the number of promo codes per person to ensure that you do not face any losses due to your promotional offers. 

Use good promo code software to automate the process and send unique codes. You can also track the promo codes and measure their use and effectiveness. 
By following the tips above, you can increase your bookings and revenue with promo codes. By targeting the right audience, using the right channels and employing the best strategies, you can make the most out of your promo code campaign.
Subscribe to our newsletter