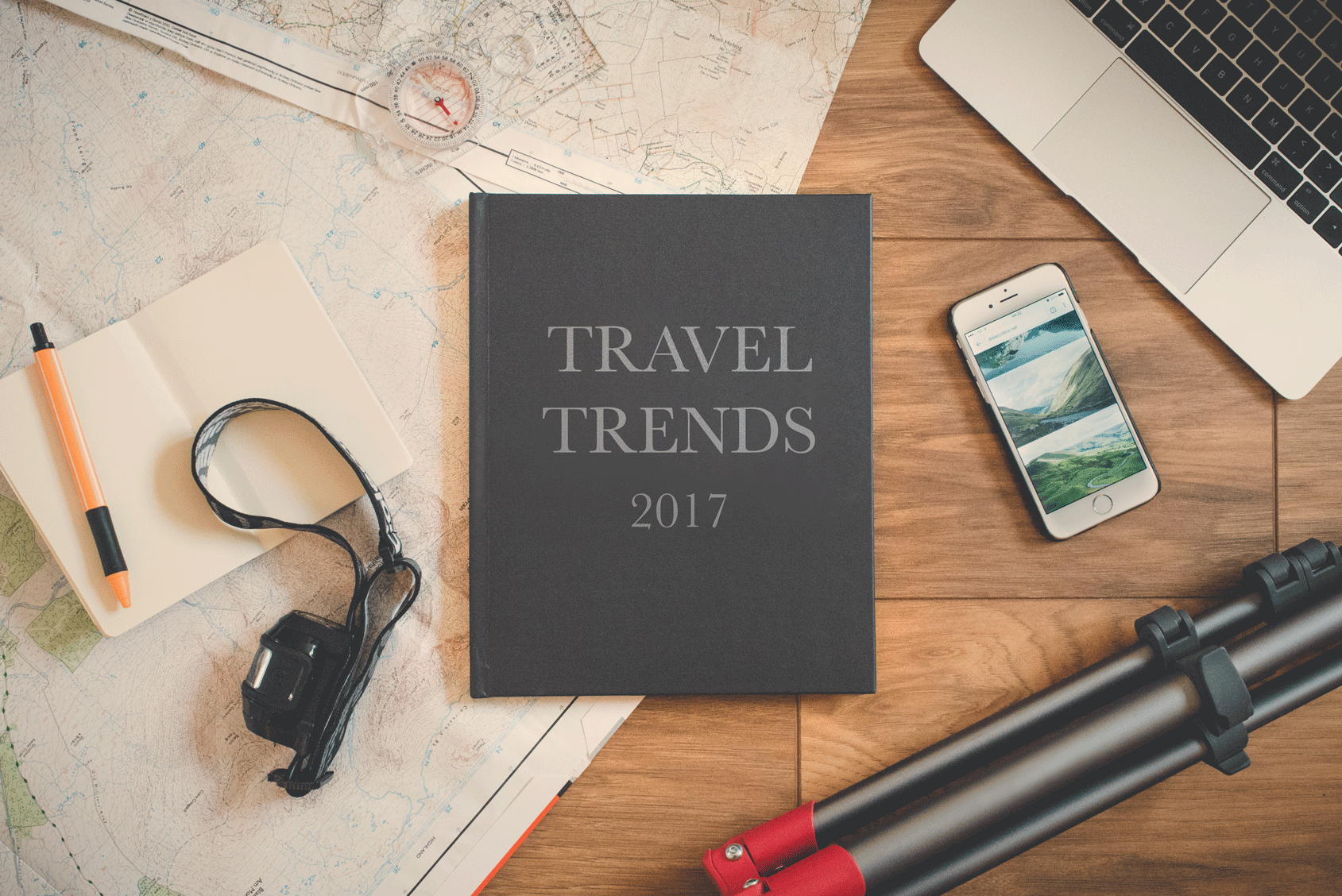 5 travel trends to watch in 2017
Travel, tourism, and hospitality trends are constantly evolving, and this will be no exception for 2017. To help keep you up to date, we have compiled a list of five travel trends to watch for in 2017. You can leverage these trends to prepare for what your guests' may expect, and also to create targeted marketing materials.
1. Social Media
The first on our list is the use of social media. Social media has become an increasingly important platform for attracting guests and converting them into direct bookings. Platforms like Instagram and Facebook provide an affordable way to drive traffic to your property. Travelers look to these platforms for information, reviews, and travel inspiration.
This doesn't mean that you have to join every social media platform. Just find out where your target markets are active and create the conversation on that platform.
Tip: Place compelling visuals center stage throughout your marketing on social media.
2. Domestic tourism
While in previous years the trend has been overseas journeys, local travel has started to gain some traction in recent times. The idea of travelling domestically will continue to be a big trend in 2017, partially influenced by the affordability of flying domestically. The idea of Staycations – a holiday spent in ones own home country – has been steadily increasing in popularity. Marketing your property to the domestic market and highlighting some unique local aspects could be an easy way to boost occupancy during low season.
Tip: Work with your local community to highlight some vendors and attractions that your guests may be interested in.
3. Adventure Travel
As more travelers look to disconnect from their tech-centered lives, 'unplugged' and adventure travel will continue to be on the rise. The ability for travelers to disconnect from technology and have new experiences in nature will be an important focus. Your marketing messages need to encapsulate adventure and novelty.
Tip: Work with local tour operators to offer deals and packages to your guests.
4. Responsible Tourism
Travelers continue to become more aware of the impact their experiences have on the environment. This has meant that travelers are starting to opt for accommodation options that incorporate sustainable features, or those that have sustainable practices in place.
Tip: Highlight your sustainable practices in your marketing material, and have some suggestions handy for guests who would like to explore the local landscape in an eco-friendly way.
5. Personalization
Developing a good relationship with your guests is a great way to ensure they will come back to your accommodation the next time they travel. This is easy to accomplish when you customize and personalize a guest's stay. Tailoring each guest's experience can be as simple as providing a complimentary welcome drink on arrival, or leaving a handwritten card to acknowledge their arrival or any special occasions. You can also keep track of any preferences they may have in order to make their next visit more personalized.
Tip: Travelers are constantly looking for a more personalized experience, you can offer additional extras to personalize their stay for a special occasion e.g. Champagne and chocolate in their room if they're celebrating an anniversary or birthday.
Make the most of 2017 by having a presence on social media, highlighting local attractions and adventure activities, showcasing your sustainability, and increasing guest personalization.
Subscribe to our newsletter