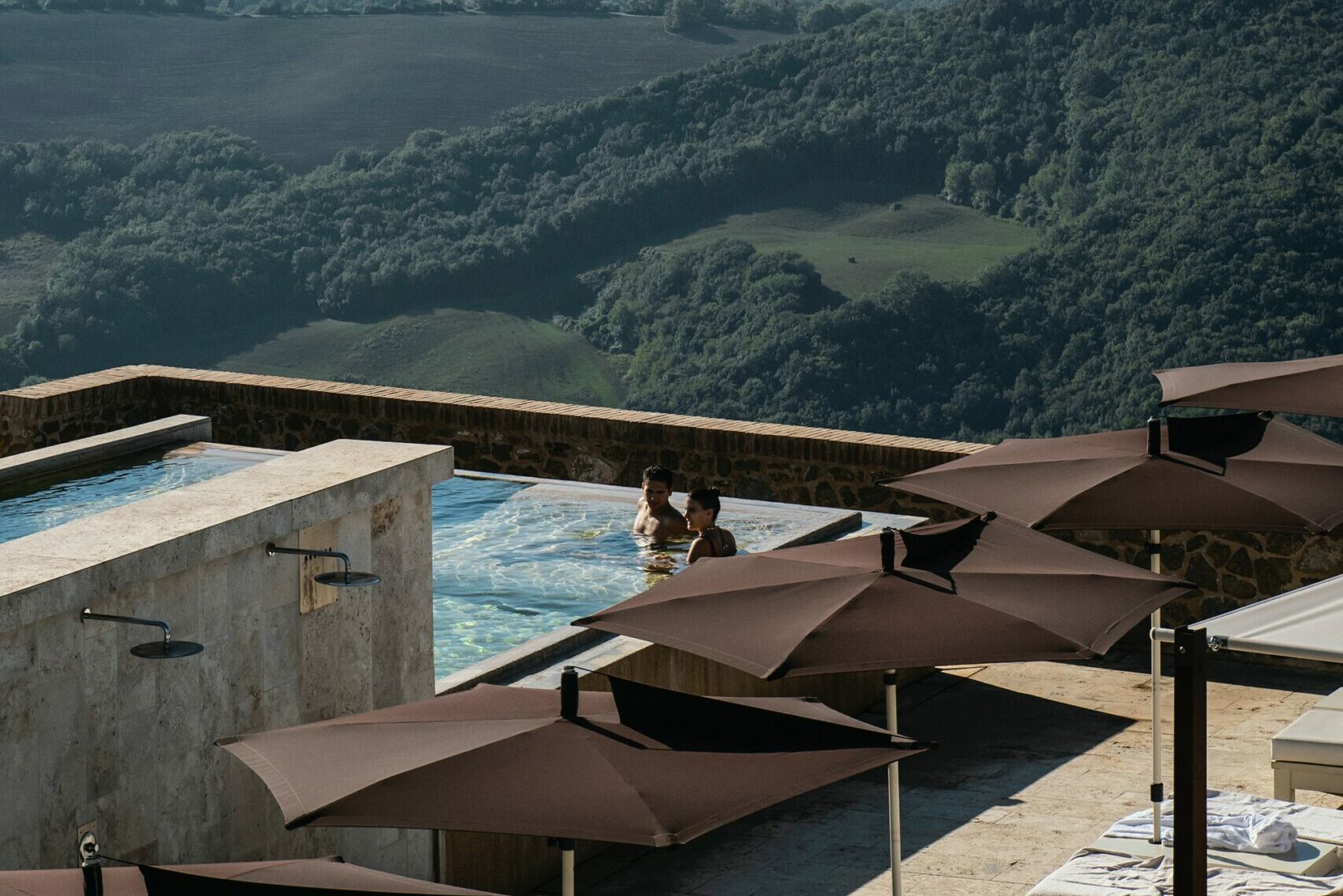 6 Ways to Get Your Hotel Guests Excited About a Giveaway
With so many hotels competing for guests' attention, it can be difficult to find ways to get your hotel noticed and stand out from the crowd. One effective strategy is to offer guests an enticing giveaway or discount that will make them excited about staying at your hotel and encourage them to book a reservation.
In this blog post, we will discuss some of the most effective giveaway ideas for hoteliers and offer tips on how you can ensure that your giveaways are successful in generating interest and driving bookings. Whether you choose to offer discounts on rooms or amenities, or give away free items like gift cards or travel bags, there are many ways to get guests excited about your hotel and encourage them to book a stay.
Why should you host a giveaway for your hotel?
Hotel giveaways add that extra something to the guest experience, as well as giving your hotel promotion a boost. It's also a great way to show appreciation for your guests and get them excited about staying at your property again in the future. This is what travel sweepstakes are all about!
Additionally, don't forget that hotel giveaways are a great way to increase the number of guests through your doors. A physical prize and/or travel certificate gives potential guests an extra incentive to book with you, whereas gift certificates can be given as rewards for frequent travellers who have already booked a stay with you.
What kind of giveaway should I offer?
A good giveaway should be unique, creative and interesting. Here are a few ideas that have worked well for hotels in the past:
Coupons/discounts to local attractions or restaurants – this is a big hit with guests and can make them feel like they're getting their money's worth from your hotel stay
Gift certificates for your hotel – this is a great way to give something back to your guests, as well as saving you money on buying physical gifts.
Draws or contests – such as the chance of winning a free night's stay in your hotel if they book with you at specific times. This gives them something to look forward to, and they could even return to your hotel if they're not successful the first time.
Travel sweepstakes – a slightly different option that is also very popular. If you opt for this choice, make sure that you have enough prizes on offer because travellers love the chance of winning free travel giveaways.
Room up-grades – such as free cocktails in the lounges or a complimentary bottle of wine to be delivered to your guests' room. A little extra luxury is always appreciated by hotel guests.
How can you ensure your giveaway is successful?
Prep them for the big announcement
Let's say you own a beautiful, old French boutique hotel in Provence. You could start by giving away little pieces of information ahead of time (or hints!) to make your guests even more excited about the giveaway – whether it's a complimentary meal, an extra night in your hotel, or a free package for their next trip. For example:
Share on social media that you are renovating certain areas of your hotel and you're planning to reopen them soon (with some previews!)
Let them know about the recent updates to your spa or new activities you're offering
Tell them about improvements made to your restaurant and its menu, giving a sneak peek at all of the delicious food they can expect when booked there
Let them know what to look out for
Make sure that your guests know exactly what to look for when they check-in at your hotel. Remember, when it comes to a giveaway or gift card, the guest needs to know that their item is waiting for them somewhere in the hotel. Here are some ideas:
Write a note on the back of their room keys telling them (fondly) to keep an eye out for something special when they are ready to settle in after their journey.
Let them into the secret that you're giving away a package or a room upgrade by including it in your welcome letter (when they check-in) as well as on social media.
Get creative with packaging
When it comes to packaging and presentation, you want to aim for something that's sure to catch your guests' eyes. This can be a great way of getting them excited about your giveaway or gift certificate – whether it's in person at check-in or finding it on their pillow when they get back to the room later. Here are some ideas:
If you're giving away gift certificates, ask your staff to put them in little bags or stamped envelopes. These can be left on the guests' pillows when they return to their rooms.
If you're giving away a physical prize, it can make a big difference if the package is big enough to be noticeable, but not too big that it's bulky and takes up a lot of room.
A beautifully wrapped gift box is also a great way to get guests excited – or if you're feeling creative, you could even make customised wrapping paper for your hotel specifically!
Share details on social media
This is an easy and effective way to get your guests excited about the giveaway or gift card. Since most hotels have social media accounts, you can simply share a photo of the prize (or prototype!) with a short caption detailing what they'll receive if they book at your hotel soon enough. Here are some examples:
If you're giving away a free night, add a photo of your hotel room with the caption "You could be staying in this amazing room…for free! Book now to receive your gift certificate & stay at our hotel."
If you're giving away discounted tickets to somewhere exciting or popular, share a photo of that tourist attraction.
It's also a great idea to host social media specific giveaways, so you can encourage people to follow or like your social media in order to enter.
Work with influencers to promote the giveaway
Working with influencers is not only a great way to get your giveaway and hotel in front of new audiences. If you do it correctly, you can also improve the quality and accuracy of your promotions. Make sure that you're clear about exactly what you want from any influencer who might participate – whether it's creating posts about your giveaway on their Instagram or hosting a live stream to share more details.
Remember that the most important thing is to get people excited about the giveaway. Whether it's through social media shares, influencer promotions, or other methods, by encouraging your guests and potential guests to stay tuned for what you have in store, you'll be sure to see a big increase in bookings.
Make it count
Remember, your giveaway or gift certificate is an added bonus for your guests and should be made to feel like one. This certainly doesn't mean you need to give away extra nights at the most expensive room or free helicopter tours – but it does mean putting some thought into what your guests will really love so they can appreciate the gesture from you.
Whether you're giving away a physical prize, a room upgrade, or a free night at your hotel, it will be more successful if all of the information is front and centre. Don't make the guest work hard to find out what they're getting – instead, ensure that the details and instructions are clear to everyone.
One final note – be sure to let them know when their gift certificate or free booking expires, as this is a great way to get them excited about travelling soon.
Overall, if you want your giveaway or gift certificate to be successful, you need to make sure it's something that people really want. Whether it's an upgrade in room service or a free meal at one of your restaurant, the ultimate goal is to create value for your guests – and ensure that they'll keep coming back for more.
Subscribe to our newsletter