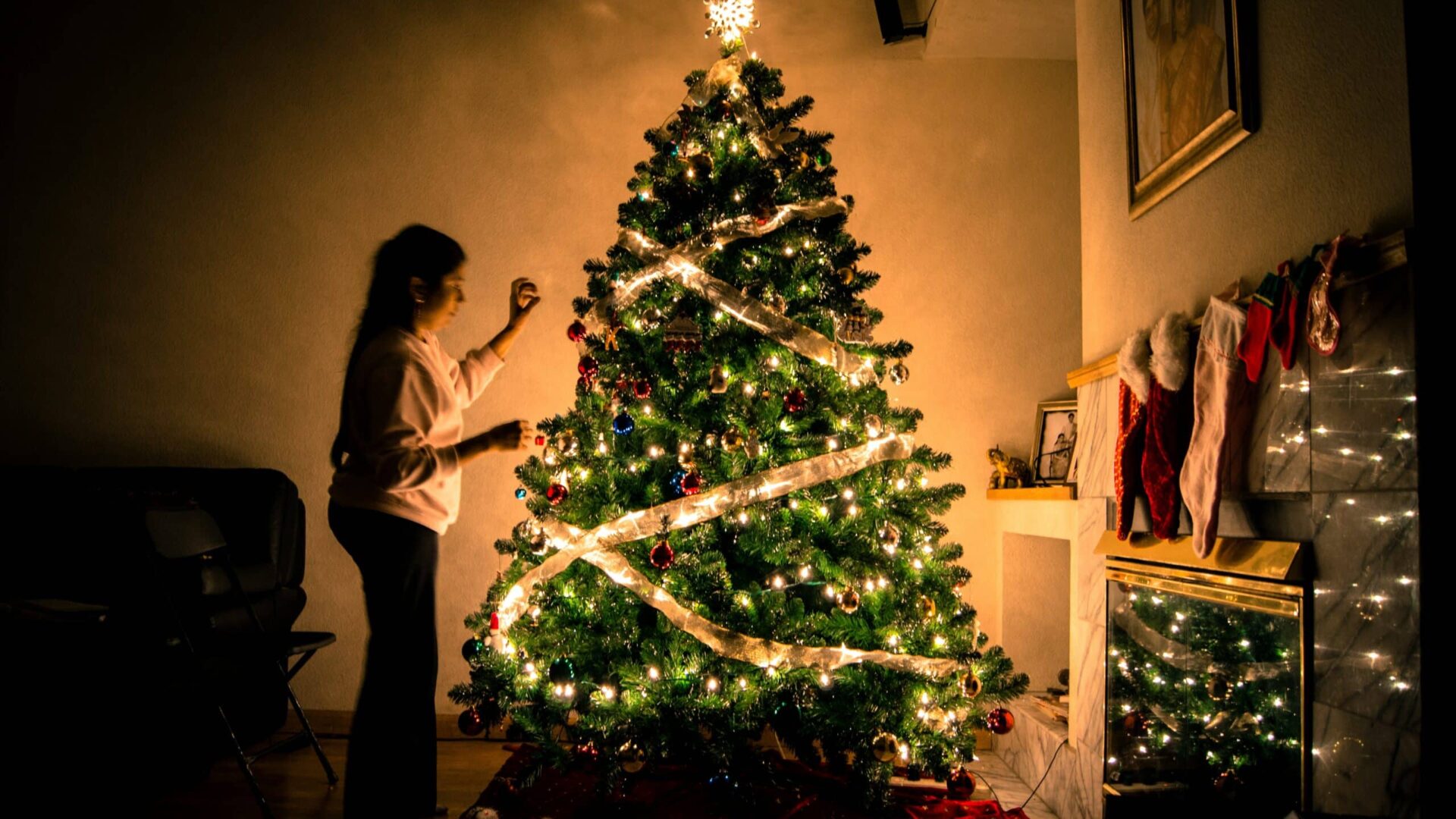 Why you should be planning your accommodation's Christmas marketing now
Before you throw your hands up in the air and say "Christmas? Already?" bear with us, because you need to have your holiday marketing figured out pretty much about now.
Being on the back foot is never a good thing, and when it gets as noisy as it does in Marketingland coming into the festive season, you don't want to be scrambling to come up with a last-minute plan.
Christmas is a busy time for travel, with a lot of people heading cross-country or internationally to visit their loved ones or on holiday. So right now is the perfect time to start planting those seeds in order to grow your profits during the biggest travel seasons of the year.
Plus, having everything sorted now will mean you can spend more time with your family and friends when it counts!
Firstly, set objectives
Prior to diving straight into your marketing, you'll need to focus your campaign around one or two objectives. Some you can set include:
Acquiring new customers

Encouraging repeat customers

Increasing sales

Building brand awareness

Growing your social following
By focusing on a couple of these objectives, you'll deliver a more professional and streamlined campaign that doesn't try to do everything at once.
Also, ensure that your objectives are SMART:
Specific – Must be detailed enough so it is clear what the goal is

Measurable – A metric must be able to be monitored to see if things are on track

Attainable – It has to be a realistic target to aim for

Relevant – The information can be applied to a specific problem

Time-bound – There is a deadline to achieve the objective by
The purpose of SMART objectives is to define where you want to be, providing a measure that can be tracked and monitored, and having a deadline to reach it.
Address a holiday pain point
Christmas time and travel, in general, can cause a lot of stress, so position your accommodation business as a solution to a problem your customer is having during the holidays.
Do you offer gift vouchers as presents, taking the guesswork out of gift-giving?

Does your hotel, motel or BnB provide last-minute deals? 

Are you the cheaper option? 

The luxury make-a-scene-in-a-good-way option?

Extras that make their stay that little bit more special?

Do you provide early check-in, late check out or transfers?

Free cancellations if things don't go to plan?

Can your customer save time by booking with you online?
If you can help your customer out during this time, then promote it.
Now we've gotten the two important foundations of your campaign out of the way – an objective and solving a pain point – here are some ideas you can use in your holiday marketing.
Influence with influencers
Get in touch with local influencers and micro-influencers that fit with your brand values and give them a free or discounted stay in your hotel or motel in exchange for them featuring it on their social channels. 
Finding an influencer that is the perfect fit with your accommodation business can boost sales and brand awareness relatively easily.
Consider charity
The festive season is about giving and giving back, so think about donating a small portion of each sale towards a charity. It is a lovely way of getting into the Christmas spirit.
Choose a charity that fits your brand values, and those of your customers, and let your customers know you're doing this through emails and social media. It could encourage them to stay with you knowing that they're giving back.
Plus, doing a bit of goodwill leave both you and your customers with the warm and fuzzies.
Giveaways and competitions
Everyone wants to keep their present budgets in check, so why not give away a freebie or two in order to generate a bit of buzz? Promote the competition through your social media accounts, in your accommodation through point-of-sale materials and on email to get a multichannel campaign happening.
Again, have a specific goal in mind when running your giveaway. Offer a prize to incentivise people to follow your social media accounts, sign up to your newsletter, or book with you. 
Just ensure your parameters and terms and conditions are set out clearly before you embark on any online competition.
Customer-generated content
Tied to the previous idea is getting your community to share your content or their own photos on social media, tagging your hotel and using a specific campaign hashtag. This can generate brand awareness by getting your accommodation into the feeds of people who may not have heard of you. 
Encourage your followers to participate by offering them the chance to win a stay or a voucher to spend with your hotel.
Collaborate
Teaming up, or, collaborating with like-minded brands on competitions or user-generated content is a good way to increase your brand's reach.
You may cross-promote a giveaway, offer or product, or come together to give away a pack of gifts/prizes from each business involved in the collaboration.
For example, you may collaborate with a car hire company, local restaurant and experience provider to giveaway the ultimate Christmas present via a competition. All businesses would promote the competition to their communities and mention the other brands involved.
It's a good way to get your hotel or accommodation in front of the eyes of other audiences. 
Email marketing is key
Don't forget to email your list!
Promote special offers, sale rates, free extras or discounts via emails that you create and schedule ahead of time.
It is important that your subject lines jump out and grab attention, because your customers' inboxes will be chock-a-block full on eDMs from everyone.
Gifts with purchase
Can you add value to your customer's stay by giving a small gift away for free?
For example:
Book a certain amount of nights and receive another night free of charge

Book a certain number of nights and get a discount

Book a more expensive room and receive a bottle of champagne on arrival
A lot of large accommodation companies do this during gift-giving seasons like Christmas, Mother's Day, Father's Day or Valentine's Day.
It is a great way of providing excellent customer service that they'll mention to others.
Bonus tip! Don't forget after Christmas
While you're planning your activity in the lead up to Christmas, also think about how you can keep things rolling after the big day. You can run a New Year's promotion targeting different types of travelers?
Factoring in the sale frenzy that is post-December 25 is also good to do now so you're all set and can enjoy the festive season with your loved ones. There you have it – ideas to get your Christmas marketing plan brewing. If you are looking to start an accommodation business and on the lookout for simple, yet powerful property management software then get in touch with us at Preno or sign up for a free trial.
Subscribe to our newsletter