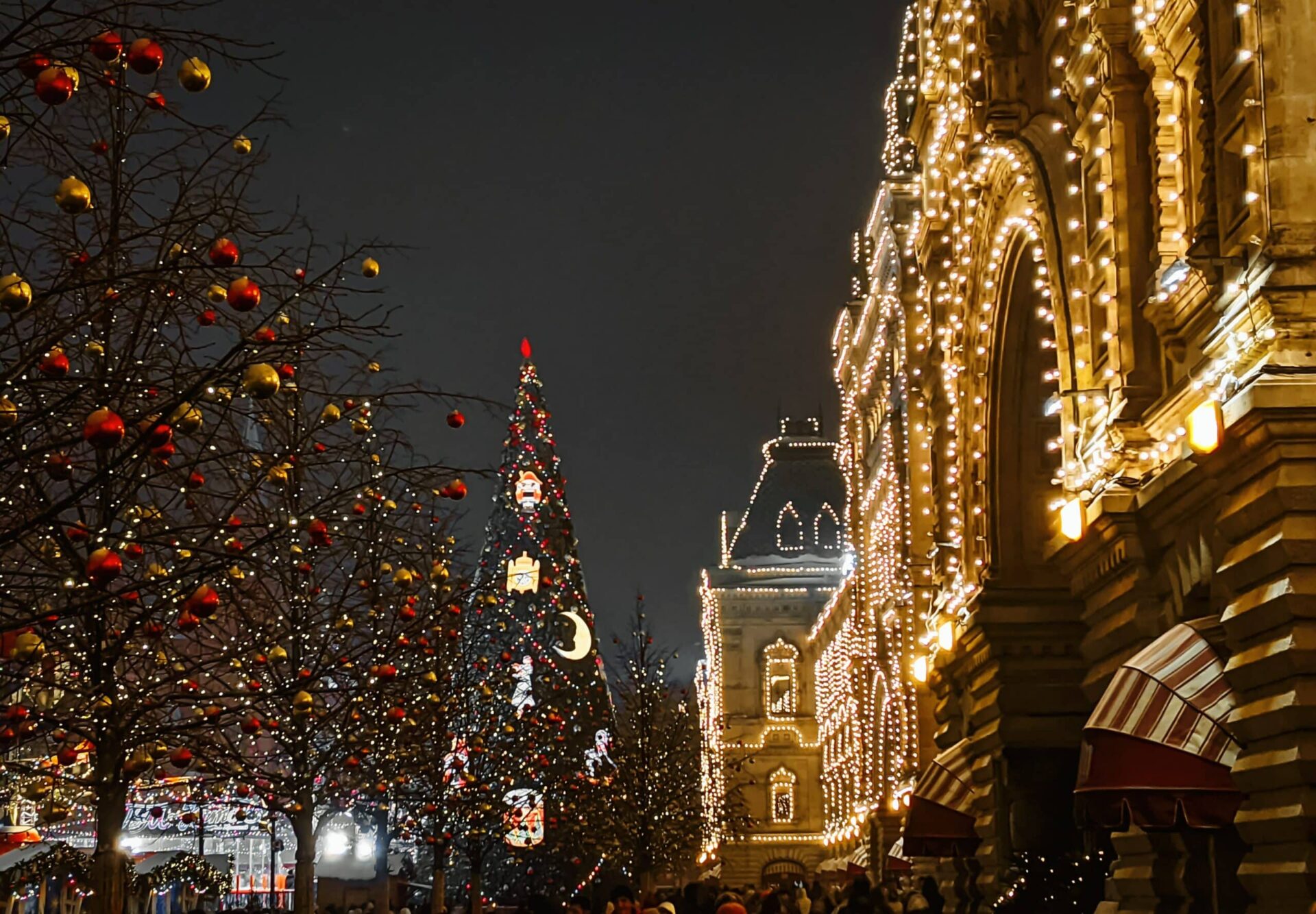 Hotel Decorations To Prepare Your Property For The Christmas Season
Christmas is a time of year that many people look forward to with excitement and joy. The decorations, the food, the parties – there are so many things that make this holiday special for families around the world.
If you own a hotel or other hospitality business, preparing your property for Christmas can be one of your most important tasks. Decorating your hotel in a festive and beautiful way is an important part of setting the right mood for guests, and making them feel welcome during the holiday season.
In this guide, we'll share some tips on how you can decorate your hotel to create that perfect Christmas atmosphere. Whether you're planning on doing it yourself or hiring a professional decorator, these tips will help you to get started.
Why it's important to decorate your hotel for Christmas
Christmas is an important time of the year for hoteliers and getting the hotel decorations right comes with a slew of benefits. If you are hosting holiday groups and parties, creating the perfect Christmas environment for them puts you on top of their 'favorite places to stay' list. Christmas hotel decorations also ensure that your other guests, who may be here on work, do not miss out on festivities just because they are away from home.
Hotel decorations are a great way to give your guests a wonderful experience that makes an emotional connection. But that's not all. A beautifully decorated hotel property holds enormous visual appeal to the outside world as well. The perfect hotel decorations are an eye catching, attention grabbing way to advertise your presence.
Remember that there are people dropping in to visit or pick up your guests. There are numerous people passing by your property too. All of these individuals can be potential future guests. The attractive colourful decorations across your hotel will leave a lasting impression in their minds and improve the chances that they'll think of you when they seek hotel bookings.
A brightly lit, beautifully decorated lobby makes for an amazing social media post as well. Don't forget to leverage this to your advantage.
Determining what type of decorations to use
Start brainstorming on your Christmas decorations well in time with your team. Begin by deciding the theme and make sure it is in line with your hotel concept overall. For example, if your hotel offers a rustic experience, go for Christmas hotel decorations with an old world flavour. Maybe recreate a barn in your lobby, with a warm fire glowing in the corner.
Or, if you're generally looking for a modern and cosmopolitan experience, consider introducing some quirky Christmas elements like white snowflakes or shiny baubles.
Once you have decided on a theme, follow it throughout the hotel, be it in the lobby, the floors, inside rooms, in the dining area etc. Consistency allows your guests to soak in the experience better and it will, in turn, be more memorable.
Consider your budget when you begin the planning. If calling in professionals is not viable, opt for simpler themes that can be carried out with small ensembles. You can set these up in key areas supported by lighting, pictures, hanging decorations and other inexpensive accessories.
One of the most crucial points to think about is – Who is your average guest? Your audience determines the theme and the overall look and feel of your Christmas hotel decorations. Think in terms of: What are they likely to enjoy? What will be unique for them and leave a memorable impact on them? Answer these questions before you determine your theme.
Tips for successful Christmas decorating
Decorating your entire property is not an easy task but start early enough and you can get it all done in time. Here are some tips:
Do it in stages
Don't keep all your hotel decorating for the last week leading up to Christmas. Start early and split the process into smaller tasks that can be done in stages. For example, plan your Christmas party in a non-critical area of your property so that it can closed off and decorated well in advance.
This will reduce the stress of having to decorate your entire property in a short period of time. Once you have managed one area, move on to another and so on. This spreads out the work load, reduces the number of people required and gives you enough time to customise each space individually.
Know what goes where
Make a plan and communicate with your team exactly which decorations go where. Where possible, set aside the decorations for each area. For example, make up a package of everything that goes into individual room decorations for as many rooms as you have. As Christmas nears, the staff can just pick one set up and decorate each room as it gets vacated. Make sure there is perfect co-ordination between all departments so that no one duplicates the work and no one is left unutilised.
Off floor decorations first
The lights and wall decorations can be put up in your foyer, corridors and other places off the floor in advance. If you have a structural set up for your lobby area, see if you can build it up and store it in movable parts elsewhere. Simply bring it out on Christmas week and add finishing touches. That way, the decorations on the actual floor will be minimal and easily manageable.
Delegate smart
Let the staff frequenting each part of your property take charge of decorating it with the DIY items. Leave the big jobs to the professionals. You can always plan the DIY items with your staff ahead of time. Then, delegate tasks so that no one is burdened with too much and the tasks get done simultaneously. Allocate them a budget and tell them what they should do to create an in-house decor that matches the overall vision you have for your property.
If needed, spread out the work across two-three days. The day before Christmas eve is generally quiet so hold a party, give out presents to staff and offer a bonus. This makes it easier for them to get back on task the next day knowing they have something special waiting for them
Ideas for unique holiday decorations that will make your hotel stand out
Christmas hotel decorations are a simple, stunning way to make a lasting impression on your target audience and existing clientele. Unique ideas help you stand out and they ensure great recall value. Here are some unusual holiday decoration ideas you can use:
Don't limit yourself to decorations that can be seen. Use music, fragrances, textures to create a whole sensory experience for your guests. Ask the room service staff to leave the music on and maybe light up fragrant candles when they leave the room so the guest walks right into a wonderful ambience.
Use props or displays to tell Christmas stories. You can use a Santa doll, sleigh or set up big trees to represent various aspects of the Christmas story. This makes your events more engaging and memorable for your guests. Try different designs in the styling of your event spaces.
While decorating the room, make sure to add little Christmassy touches to the bathroom as well. Simple things can make a big difference – like Christmas themed towels or green and red bottles for the use and throw cosmetics.
Leave personalised wishes in each room with your guests' names or deliver personalised invites to your Christmas party along with a small gift hamper on Christmas. Even a box of chocolates will do a nice job of making your guest feel included in the holiday spirit.
Involve your guests in your merry making by asking them to join in with decorating your tree. Add a complimentary dinner to it and help your guests enjoy socialising with the other guests and sharing the fun. A communal banquet is a nice addition to such activities and it also gives you the scope to showcase your chef's culinary prowess.
Add the classics to your Christmas menu to give guests the feeling of being right at home to enjoy the holidays. Pick out local specials too so that those guests who are not from your parts have a special experience.
Opt for sustainable decorations and make sure your guests know how each aspect of the holiday décor is earth friendly. Encourage local artisans who make such wares by adding their names/brands in prominent locations so guests can visit them as well. Showing your commitment to critical causes such as environment protection makes you much more credible and trustworthy in your guest's perception. Plus it helps you do your bit for the planet.
As you can see, there are many different ways to decorate your hotel for the holidays and create a memorable experience for your guests. Whether you choose to go the DIY route or work with professional designers, it is important to think outside the box and come up with unique ideas that will help your property stand out. Some other tips for decorating your hotel for the holidays include using music, fragrances, and textures to create a whole sensory experience for your guests, getting creative with storytelling and props or displays, involving your guests in the holiday decorating process, adding local classics to your menu, and opting for sustainable decorations. With these tips in mind, you can help make the holidays a truly magical time for all of your guests.
Subscribe to our newsletter