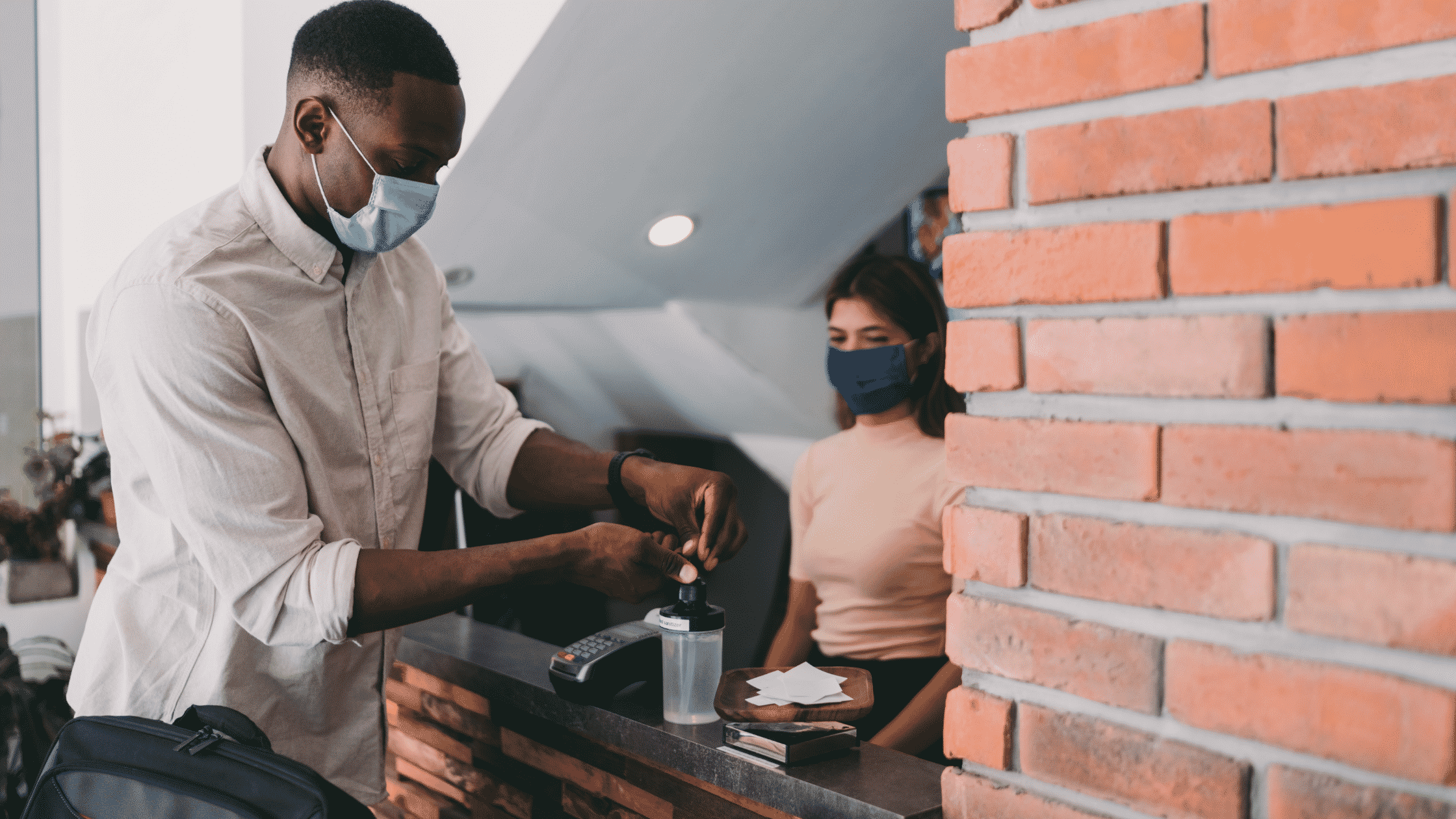 Hotel industry covid-19 tips: surviving as a hotelier during a global pandemic
Travel industry response: will the hotel industry survive covid-19?
Covid-19: the topic of 2020. It is without a doubt that every industry has seen stressful impacts from the global pandemic that has befallen us this year – but for the travel industry, the impact has been exponential.
No longer are we able to travel internationally, and for the majority of the world, domestic travel is also restricted. Hotels, airlines and travel operators are taking a hit, and there is surely something we can do about it.
The question we are all wondering: will the hotel industry survive covid-19? Well, so far we're impressed with the industry's response – hotels are taking initiative, using their downtime wisely and optimising domestic travel (when they can).
So our answer is this: if hoteliers stay positive and use their time wisely, we're optimistic that, yes, the hotel industry will survive.
Hotel industry covid-19 recovery: tips to keep your hotel thriving
Covid-19, coronavirus…the words we've heard over and over for the year of 2020. We didn't expect to see a global pandemic of this scale during our time, but more than this, many of us weren't prepared. How could we be?
For the hotel industry, challenges have been minimal in the past few years – the world is travel-crazed, so there has always been a demand for accommodation. So for the scales to drop suddenly and for travel to come to a halt, it is more than understandable that hoteliers are wondering how to respond to the impacts.
During covid-19, the hotel industry must remain competitive, all the while providing a convenient, thoughtful offering to potential guests. So when considering hotel industry challenges of 2020, not only has competition heightened, demand has taken a dive.
So in order to stay afloat, hoteliers need to minimise (or optimise – depending on which way you look at it) the gap between increased competition and decreased demand.
Hoteliers Tip 1: Be empathetic
Hotel industry covid-19 recovery starts with empathy.
With covid-19 response in mind, one of the most fundamental (and simple) things you can do for your business is to be understanding.
Just like you, your guests are facing a pandemic. Consider the fact that many people have lost their jobs, and that potential (or recurring) guests might have less discretionary income to spend on luxuries.
Show empathy to your guests by:
Fostering guest relationshipsSpend time reaching out to loyal guests – create and share personalised vouchers, thank them for their repeat business and remind them that you'd love to see them again (when travel restrictions permit).
Providing free cancellationsIt is a known revenue tactic to charge guests cancellation or booking amendment fees, but in the middle of a pandemic, this is a poor approach. Consider the guest: they're just as disappointed as you are that they're not allowed to travel, so don't charge them for something out of their control.
Offering special deals/discountsThe word 'discount' might be a little scary right now, considering the fact that you're making less money than usual. But sometimes a little discount is what you'll need to draw in guests. Perhaps a deal even – e.g. "stay with us for a weekend and enjoy breakfast in bed on the house". Think outside the square – what special can you offer your guests that won't break your bank, but will entice them to stay with you?
PRENO TIP
Be compassionate and go that extra mile for guests, because during the middle of a pandemic, they've chosen you. (Celebrate this too!)
Hoteliers Tip 2: Optimise your time
Hotel industry tips for covid-19: update your industry approach by optimising time.
When was the last time you had so much time on your hands? We know all too well the long-hours of the hotel industry – as a hotelier, you're used to being on your feet and working through all hours of the night.
But with a consistent flow of covid-19 lockdowns, and travel restrictions in place, your rooms are suddenly empty and your days are suddenly free. So what should you be doing with this time?
Make the most of your time by:
Engaging with guests onlineWith all this free time on your hands, now's the time to respond to those backlog of reviews you haven't had time for. Have conversations with guests and update your review platforms (especially Tripadvisor).
Get creative with organic marketingIf you haven't already, set up social media accounts, take photos of your property and establish your hotel atmosphere online. Create videos, write stories and send out emails – there's a lot you can do, so try something new.
Analyse, strategies and implementNow's the time to get analytical – reach out to guests with surveys, track your occupancy rates, see where past guests have come from (i.e. look ahead for when international travel starts up again). Analyse hotel metrics, update marketing strategies and improve your overall business practices.
PRENO TIP
Within our property management software, all of your hotel data is tracked – Preno automatically generates reports, creating valuable tools for you to analyse, reflect on and make improvements for your business.
Hoteliers Tip 3: Keep on top of industry trends
With covid-19 being the topic of the year, and a major hotel industry challenge, it is becoming coherent for hoteliers to forget about other industry trends.
Response to covid-19 is important, but in order to stay ahead of competitors and prepare for the inevitable surge in occupancy demand when coronavirus dies down and international travel reopens, you must stay one step ahead of industry trends.
So what are the new trends in the hospitality industry?
Tech trends: artificial intelligenceDespite the industry decline due to covid-19, from an overarching perspective, the hotel industry is still rising and changing. And where is the industry going? Like everything these days, it's becoming more and more tech-focused. Keep your ear open for new trends and try new things such as website chatbots.
Environmental trends: sustainabilityBefore covid-19 came on the scene, travellers were becoming more and more environmentally conscious. So don't neglect this trend, because sustainability is not only trending, it is important. In fact, with travel limited right now, the earth is already reaping environmental benefits. As a hotelier, this means you're going to have to think even harder about what you can do to minimise your impact post-covid-19.
PRENO TIP
Although the industry may feel at a stand-still right now, keep up to date with trends and never stop improving, because once covid-19 is behind us, travel is going to surge considerably. The world is tired of staying at home, so once they're able to, they're going to travel!
Hotel occupancy demand will return…will you be ready for it?
A travel surge is beyond the horizon, so for the hotel industry, covid-19 recovery starts with strategy and preparation.
The world is becoming a worrying place to live in – people used to wear masks to protect themselves from pollution, but now they've got a virus to worry about too.
Optimising time during covid-19 is going to be key to the future of the hotel industry. Implementing sustainable practices and fostering guest relationships will not only help your business survive this pandemic, but instil a hopeful future for the industry.
We don't know when we'll say goodbye to covid-19, but we do know that we've got time on our hands to make necessary and effective change. Don't wait, because before you know it, the world will be in a rush again.
Want to track your hotel analytics?
Try Preno, a cloud-based property management software that tracks your performance and simplifies the way you do business.
Subscribe to our newsletter