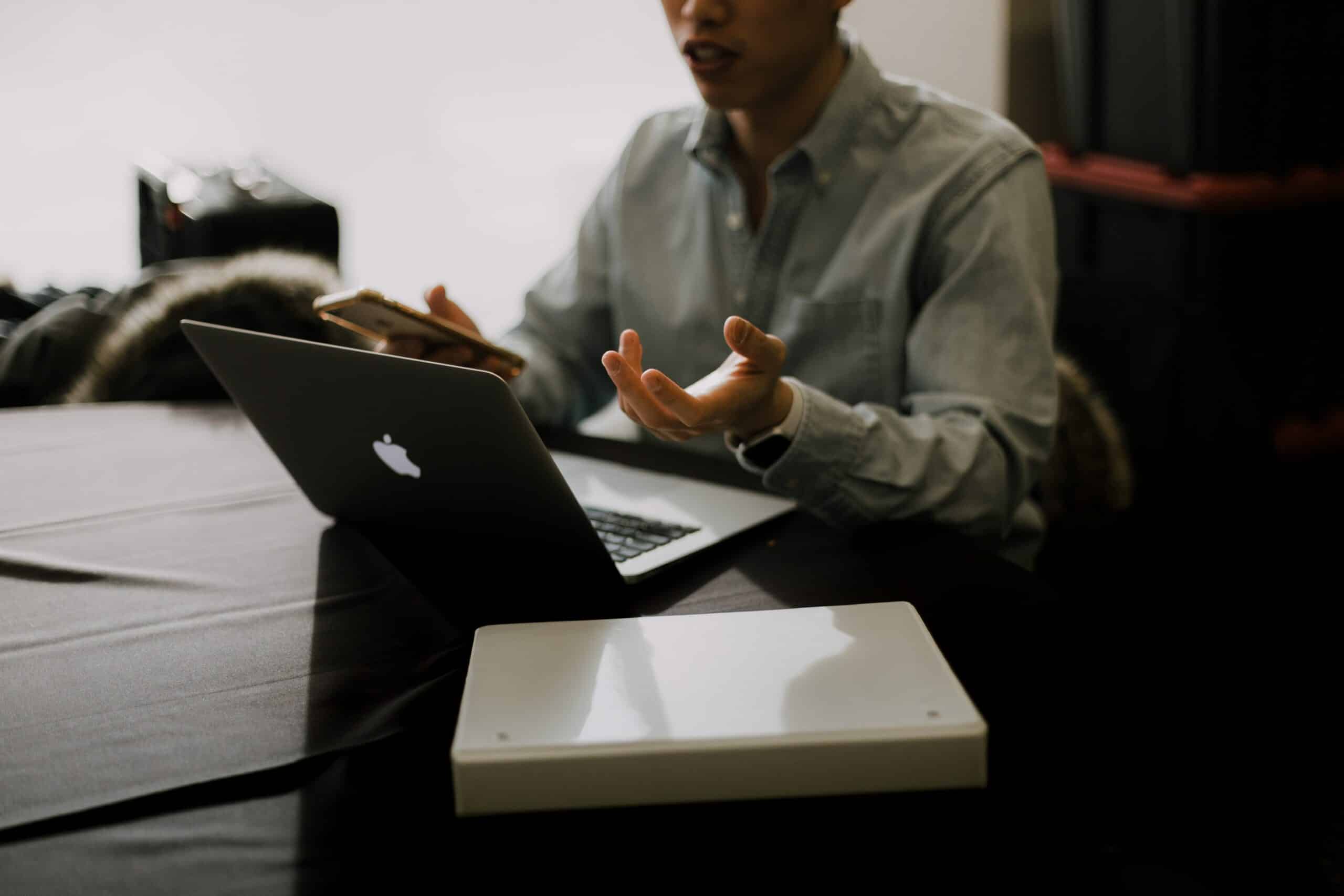 Hotel Management Training: How To Upskill Your UK Employees
The hospitality industry is one of the most important and profitable sectors in the UK. It requires staff to have a range of skills, knowledge and understanding of hotel operations in order to provide excellent customer service. Hotel management training can help improve employees' skills and knowledge, making them more valuable to their employers. In this blog post, we will look at how hotel management training can benefit UK employees, identify the need for training, choose training options and measure success of the program.
What Is Hotel Management & Why Is Training So Important?
Hotel management involves overseeing all aspects of a hotel's operations, including customer service, housekeeping and administration. The goal of hotel management is to ensure that all aspects of the business run smoothly and efficiently, while meeting customer needs and expectations.
The importance of hotel management training for UK employees cannot be overstated. In a competitive marketplace, having well-trained staff who understand how to provide excellent customer service is essential in order to gain customer loyalty and increase profits. Investing in training can also help to reduce employee turnover and ensure that staff have the necessary skills to carry out their roles effectively.
Benefits of Hotel Management Training for UK Employees
The United Kingdom's hospitality industry is expanding rapidly, with numerous businesses joining the sector each year. With projections suggesting further growth, hotel owners and operators are experiencing a rising demand for better hotel management training.
There are many benefits of hotel management training for UK employees, including:
Improved guest satisfaction: Having highly trained hotel staff can improve the quality of service provided to guests, resulting in higher levels of guest satisfaction and loyalty. Additionally, this can positively impact the perception and image of your hotel.
Increased staff morale: Regular training can make hotel staff members feel appreciated by their employer, resulting in increased job satisfaction and employee retention.
Increased revenue: Similarly, well-trained staff working in sales and marketing can effectively upsell and cross-sell your hotel's services, thereby raking in more revenue.
Improved efficiency: Staff using latest technologies and best practices can work more efficiently and effectively, leading to better overall operations and cost savings.
Compliance with regulations: Hospitality businesses in the UK must adhere to various regulations. Hotel management training can help ensure compliance and avoid potential legal issues.
Identifying the Need for Training
Identifying the need for training is essential in order to ensure that employees have all the necessary skills and knowledge to carry out their roles effectively. This involves conducting an assessment of existing hotel staff, evaluating areas of improvement, and setting goals and objectives for future training programs.
Additionally, it's important to be aware of any changes in industry regulations, customer trends and technological advancements (such as in cloud-based property management systems) to identify the training needs of your employees. By doing so, you can better ensure that the skills of your employees are up-to-date and relevant to today's marketplace.  Once these needs have been identified, hotel management can then choose appropriate training options to help their staff reach their goals.
Overview of Hotel Management Training Paths
In the UK, hospitality businesses have access to various resources for hotel management training. These resources can be customised to suit the particular requirements of hotels. This blog presents an overview of such training resources that can effectively fulfil the staff training needs of UK hotel owners and operators, including:
Online learning options
Apprenticeship programs
Onsite training programs
Online Learning Options
Are you searching for a way to quickly and affordably improve your hotel staff's skills? Consider utilising online resources such as eLearning courses and webinars. Many hotel management training providers offer eLearning courses that employees can complete at their own pace and convenience. These courses can cover a range of topics such as customer service, food safety, and management skills.
At the same time, webinars or online seminars can be accessed live or on-demand. They can be an effective way to provide training on specific topics or to update staff on new trends and best practices in the industry. Also, industry associations like the British Hospitality Association and UKHospitality offer a range of online training resources to their members.
Online learning resources provide hotel staff with up-to-date training and knowledge, without the expense and time commitment of traditional classroom-based training. This can lead to more efficient and effective staff, increased guest satisfaction, and ultimately, a more successful business.
The Premier Inn Learning & Development Platform
Premier Inn is a great example in this context. Premier Inn partnered with an   provider to create an online training platform called "Premier Inn University". The platform trains over 22,000 employees using video tutorials, interactive quizzes and challenges, and e-books on topics such as customer service, sales, health and safety. Since the launch of the platform, Premier Inn has seen an increase in employee engagement and a reduction in staff turnover.
The platform is a great way for hotel owners or operators to ensure their staff have access to the latest industry research, best practices and trends. It also provides an easy-to-use system so that trainers can track employee progress in real-time, allowing them to tailor training according to individual performance levels. As technology continues to evolve, this type of training platform can be a valuable tool for hotel owners and operators to stay ahead of the competition.
Apprenticeship Programs
An apprenticeship program would involve an individual working in a hotel environment, gaining practical on-the-job experience and qualifications. They would learn skills such as customer service, sales, leadership and problem solving. The apprentice may also study for a professional qualification like NVQ or SVQ within their chosen area of work.
Apprenticeships are typically 18 months to two years long and involve attending college for an additional day each week. Throughout the apprenticeship, employers provide on-the-job training and assessment, with support from a dedicated mentor. At the end of the program, successful apprentices earn a recognised qualification that can open new doors in their hospitality career. Apprenticeships are a great way for UK hotel owners and operators to attract, retain, and develop their staff.  ​​​
There are several types of apprenticeships that can be used by hotel owners or operators in the UK. A few examples include:
Level 2 Hospitality Team Member Apprenticeship
Level 3 Hospitality Supervisor Apprenticeship
Level 3 Chef de Partie Apprenticeship
Level 2 Commis Chef Apprenticeship
Level 4 Hospitality Manager Apprenticeship
There are also apprenticeships available in areas such as customer service, IT, and marketing, which may be relevant to hotel businesses. By offering apprenticeships, hotel owners or operators can provide their staff with structured training and development opportunities, leading to a more skilled and motivated workforce.
For example, Hilton and InterContinental Hotels Group (IHG) Academy offer apprenticeship programs that allow participants to gain a qualification in hospitality while working in one of its UK hotels. Their programs include on-the-job training, workshops, and e-learning modules, and covers areas such as food and beverage, front office, and housekeeping. They also include a range of workshops and e-learning modules, covering areas such as customer service, revenue management, and leadership.
Onsite Training Programs
Onsite training programs involve providing formalised, structured training sessions on company premises. These can include workshops, seminars and lectures either facilitated by a professional trainer or internal staff. This type of program is beneficial for hotel owners and operators as it allows them to tailor the learning to the specific needs of their business, while also ensuring that the training is relevant and up-to-date.
Onsite programs include topics such as customer service, sales and marketing health and safety, hospitality operations, food hygiene and budgeting. They are a great way for hotel owners to develop their staff's skills in order to maintain high levels of customer satisfaction and stay competitive in today's market. By investing in onsite training, employers can also ensure that staff are up-to-date with industry best practices and regulations, providing an opportunity to further improve their business operations.  ​ ​ ​​​​​
​​​
Ultimately, hotel owners or operators need to ensure that their staff are well trained in order to provide the highest levels of service and customer satisfaction. Apprenticeships, onsite training programs, and online learning platforms like the Premier Training Academy all provide excellent opportunities for hotel owners and operators to develop their staff's skills and knowledge. By investing in these training programs, employers can ensure that their staff are well-equipped with the necessary tools to succeed in today's competitive hospitality landscape. ​​
Subscribe to our newsletter