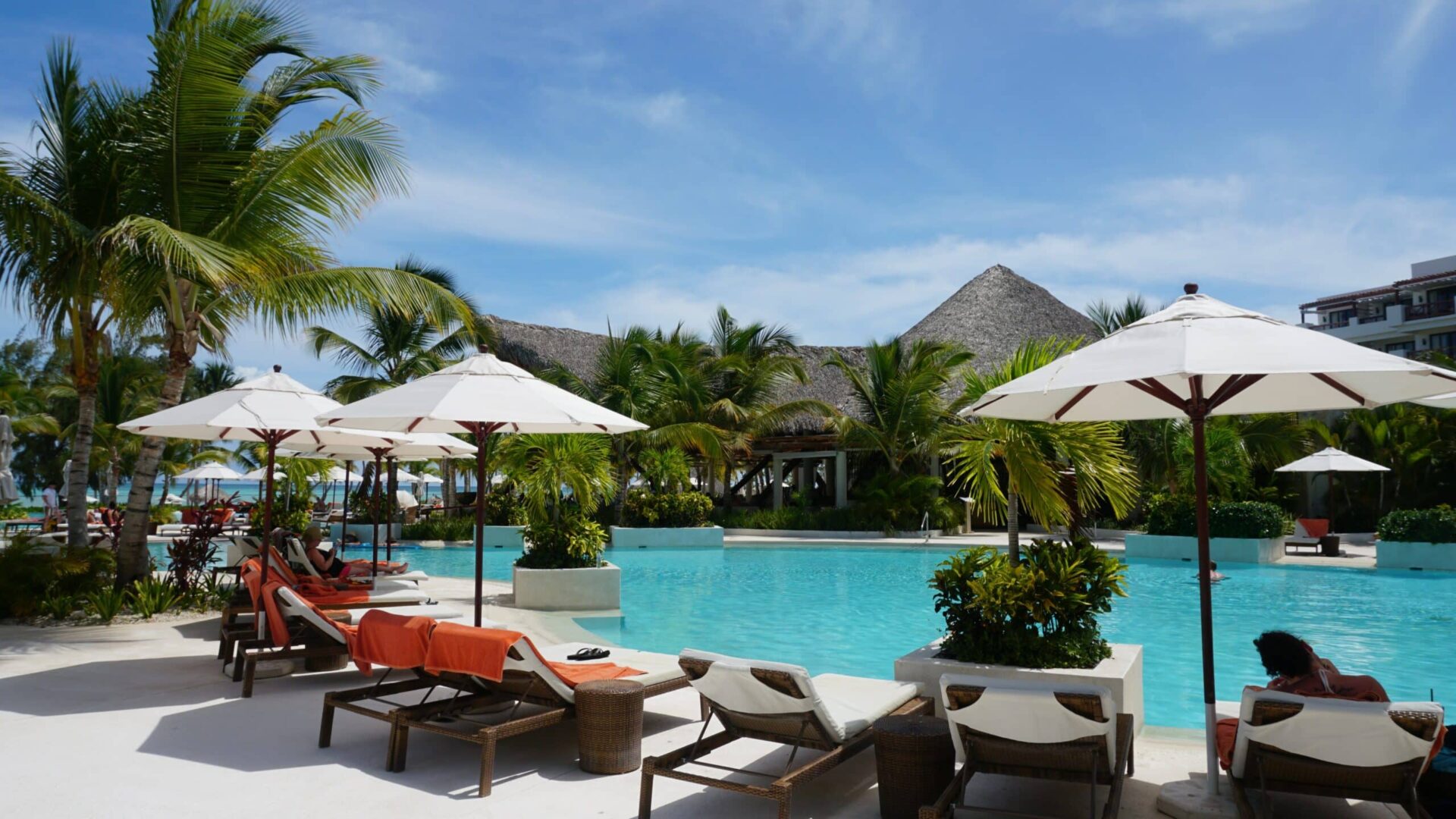 How Destination Marketing Can Boost Hotel Room Sales
When it comes to booking a hotel room, guests often prioritise the location over the hotel itself. Understanding this consumer behaviour, savvy hoteliers are leveraging destination marketing strategies to attract more customers and gain a competitive edge in the hospitality industry. By focusing on promoting the destination first and the hotel second, hotels can effectively showcase the unique experiences and attractions their location has to offer. In this blog post, we will explore how destination marketing can help hotels sell more rooms and provide valuable tips for implementing this strategy effectively.
What Is Destination Marketing?
Destination marketing is a promotional approach that focuses on positioning the area or locality first, rather than the hotel itself. By highlighting the range of attractions and experiences available in the destination, hotels can make their establishment even more attractive to potential guests. This approach is becoming increasingly popular among hoteliers for several reasons:
Providing More Reasons to Book: In today's competitive hospitality industry, guests need more than just a good rate and amenities to choose a hotel. Highlighting the benefits of the local area can pique the interest of potential guests and give them more reasons to book a room.
Local Knowledge Enhances Guest Experience: Guests often seek local knowledge from hotel staff about nearby attractions, dining options, and activities. Being able to offer valuable insights enhances guest services and leaves a positive impression. For example, before a guest comes to stay you could send a newsletter with a list of nearby attractions, restaurants and events to give them an insight into the local area.
Positive Brand Reflection: Demonstrating a deep knowledge of the local area sets a hotel apart from competitors. It reflects positively on the hotel's brand and portrays it as a trusted authority in the region. A hotel could even collaborate with local attractions and restaurants to create exclusive offers for their customers and to get their brand ahead of competitors.
Encouraging Repeat Visits: By providing a great guest experience and valuable local knowledge, hotels can encourage guests to return. Using destination marketing to promote seasonal events or partnerships may lead to annual visits, contributing to a strong hotel loyalty program.
Overall, incorporating destination marketing into a hotel's promotional efforts can help establish the hotel as an integral part of the surrounding area and attract more guests seeking a comprehensive and enriching experience during their stay.
10 Ways To Use Destination Marketing For Your Hotel
Prioritise Location to Capture Customers' Attention:
To stand out in a crowded market, hotels must recognise the importance of promoting the destination as a key selling point. Guests are often drawn to specific locations or attractions, which makes showcasing the destination's highlights crucial. By emphasising the unique experiences, landmarks, and cultural offerings of the area, hotels can capture customers' attention and create a compelling reason to book a room.
Utilise Content Marketing to Showcase the Destination:
Content marketing plays a pivotal role in destination marketing. Hotels can leverage various channels such as blogs, social media, and newsletters to create engaging content that showcases the destination's attractions. By crafting informative and visually appealing content, hotels can inspire potential guests and entice them to choose their property as the perfect base for exploring the destination.
Repurpose Destination-Focused Content for Maximum Impact:
To maximise the reach and engagement of destination-focused content, hotels can enhance their marketing efforts by repurposing it for various platforms. For instance, a well-written blog post can be transformed into captivating social media posts, engaging video content, or even utilised in informative email newsletters. This multi-channel approach not only ensures consistent brand messaging but also boosts search engine optimisation (SEO), ultimately driving more organic traffic and increasing the number of bookings. By leveraging the power of different mediums, hotels can effectively showcase their offerings, entice potential guests, and establish themselves as a go-to destination for travellers.
Shift Social Media Focus to the Destination:
While it's crucial to emphasise the hotel's amenities, social media posts should primarily revolve around highlighting the captivating aspects of the destination. By capturing and sharing stunning images, engaging videos, and captivating stories of the local attractions, hotels can effectively evoke a profound sense of wanderlust, igniting a strong desire within viewers to personally experience the destination's charm. This approach not only helps cultivate an emotional connection with potential guests but also positions the hotel as the ultimate gateway to an unforgettable journey filled with remarkable experiences and cherished memories.
Collaborate with Local Partners and Influencers:
Hotels can greatly expand their brand reach and visibility by forming strategic collaborations with local tourism boards, businesses, and micro-influencers. These valuable partnerships can be leveraged through various avenues such as joint marketing campaigns, cross-promotions, or even hosting exclusive influencer events. By aligning themselves with reputable and influential entities within the destination, hotels not only gain access to their existing audiences but also have the opportunity to attract a larger influx of travelers who are eager to explore the area and experience all that it has to offer. This mutually beneficial relationship allows hotels to showcase their unique offerings while also tapping into the diverse networks and communities that these entities have cultivated, ultimately setting the stage for increased brand exposure and a wider customer base.
Harness the Power of Guest-Generated Content:
Guest content is an invaluable asset for destination marketing. By actively encouraging guests to share their unique and memorable experiences using branded hashtags, hotels can accumulate a vast collection of fresh and captivating images that vividly portray the destination from the perspective of their guests. This user-generated content not only adds authenticity and relatability but also serves as a powerful tool to enhance the hotel's marketing efforts. Incorporating these genuine and visually stunning visuals into various marketing materials, social media posts, and website galleries enables the hotel to effectively showcase the remarkable experiences and attractions that await future guests, thereby amplifying the impact of their marketing campaigns and fostering a stronger connection with their target audience.
Partner with Travel Media and Destination Marketing Platforms:
To increase interest and generate warm leads, hotels should consider partnering with travel media outlets and destination marketing platforms. By collaborating with reputable publications, influential travel bloggers, and destination-specific websites, hotels can tap into a wider audience of enthusiastic travellers actively seeking information and inspiration for their next trip. These strategic partnerships provide an opportunity for hotels to showcase their unique offerings, such as exclusive amenities, immersive experiences, and exceptional hospitality. This exposure to a larger and targeted audience can result in increased brand visibility, direct bookings, and positive word-of-mouth recommendations, ultimately driving long-term business growth and customer loyalty.
Integrate Destination Marketing into a Comprehensive Strategy:
Destination marketing is not just a supplementary aspect of a hotel's brand and marketing strategy; it is an integral component that can significantly impact its success. By strategically incorporating destination-focused messaging across all marketing channels, including website content, social media campaigns, and email newsletters, hotels can create a captivating narrative that not only showcases the unique offerings of the destination but also highlights the hotel's distinctive features.
This comprehensive and integrated approach to destination marketing ensures consistent brand messaging, establishes a strong presence in the market, and maximises the chances of attracting guests who are actively seeking an immersive and unforgettable destination experience. So, whether it's the breathtaking natural beauty, the rich cultural heritage, or the vibrant local attractions, a well-executed destination marketing strategy can truly elevate a hotel's appeal and set it apart from the competition.
Marketing Funnels Should Guide Potential Customers From Awareness to Booking:
An effective marketing funnel should guide potential customers from initial awareness to a final booking. Hotels can accomplish this by creating content and campaigns that grab the attention of their target audience, provide relevant information on the destination's attractions, lifestyle offerings, and special amenities, then offer enticing incentives such as discounts or exclusive offers to encourage them to book with confidence. This comprehensive approach not only ensures that potential guests have all the information they need to make an informed decision but also helps build trust and loyalty with their customers by providing a delightful booking experience.
Continuous Brand Interactions and Experimentation:
Hotels should also strive to maintain an ongoing dialogue with their target audience and keep up with the latest trends in order to stay competitive in the market. By continuously experimenting with new marketing techniques, leveraging innovative destination marketing strategies, and actively responding to customer feedback, hotels can develop a better understanding of their customers' needs and better tailor their messaging to enhance the destination experience.
Additionally, responding quickly to customer queries, engaging in meaningful conversations on social media, and providing a superior experience both online and offline are all essential elements of a successful destination marketing strategy. When hotels focus on building strong and lasting relationships with their customers, they will be well-positioned to maximise the potential of their destination marketing efforts.
In today's competitive hospitality landscape, hotels cannot afford to overlook the power of destination marketing. By prioritising the destination, leveraging content marketing, collaborating with local partners and influencers, and integrating destination messaging into a comprehensive strategy, hotels can successfully sell more rooms and create memorable guest experiences. Embracing destination marketing not only attracts more customers but also positions the hotel as an essential part of the destination's story, ultimately driving long-term success in the industry.
Subscribe to our newsletter