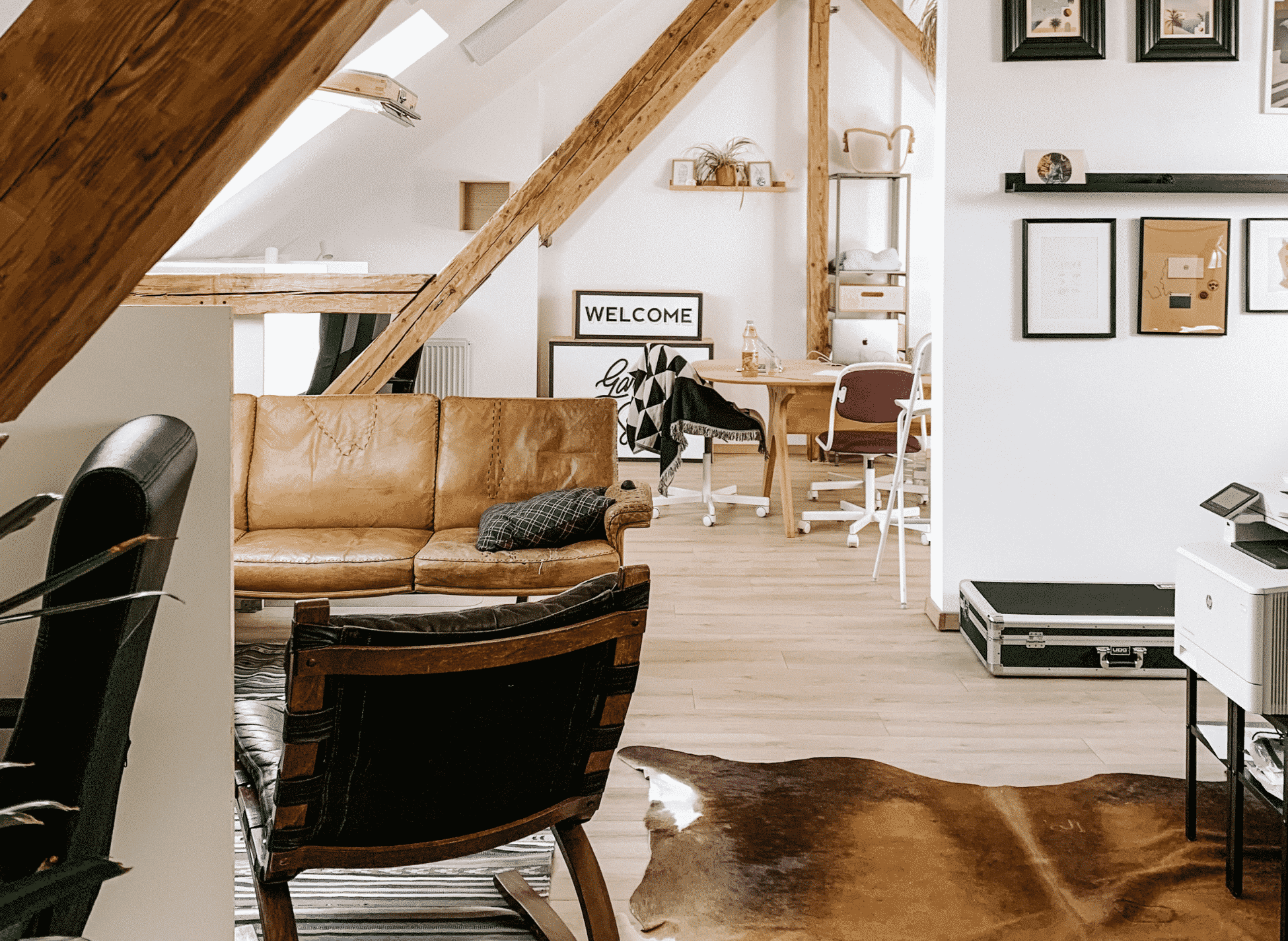 How to Create a Stand Out Airbnb Listing During Covid-19
The global Covid-19 pandemic has changed the way we live our lives. More than ever, people are cancelling reservations, avoiding large crowds and working from home. While the decrease in international travel may be discouraging for Airbnb owners, it has provided a unique opportunity to secure more local guests, for extended periods. The key here is adaptation. So whether you're listing your property for the first time, or looking to make changes to a current one, read on to see how you can easily ensure your Airbnb listing stands out from the competition during Covid-19.
Offer Contactless Check In
If you're looking to make your Airbnb listing stand out from the rest, consider offering contactless check-in.
This feature allows guests to check-in without having to meet or interact with you directly. This is a great option for guests who are feeling anxious about Covid-19, and it can help to streamline the check-in process, freeing up more of your time. Offering this service is a simple way to show guests that for you, health and safety is your number one priority. 
Contactless check-in can be as easy as using a lockbox or a keypad, accessible to guests on arrival. Simply provide the pin code to guests via Airbnb messaging before their check-in time, along with any other instructions they may need. 
PRENO TIP
If you're committed to using contactless check-in, try Goki. Goki locks allow Airbnb hosts to automate self-check-in, providing contactless Airbnb room access and automatically activating and deactivating when guests check-in and out. This means, no physical keys or keycards – guests can use their phones to access rooms. They're easy to set up and can be self-installed on preexisting locks. Goki also integrates seamlessly with Preno.
Make Cleanliness A Priority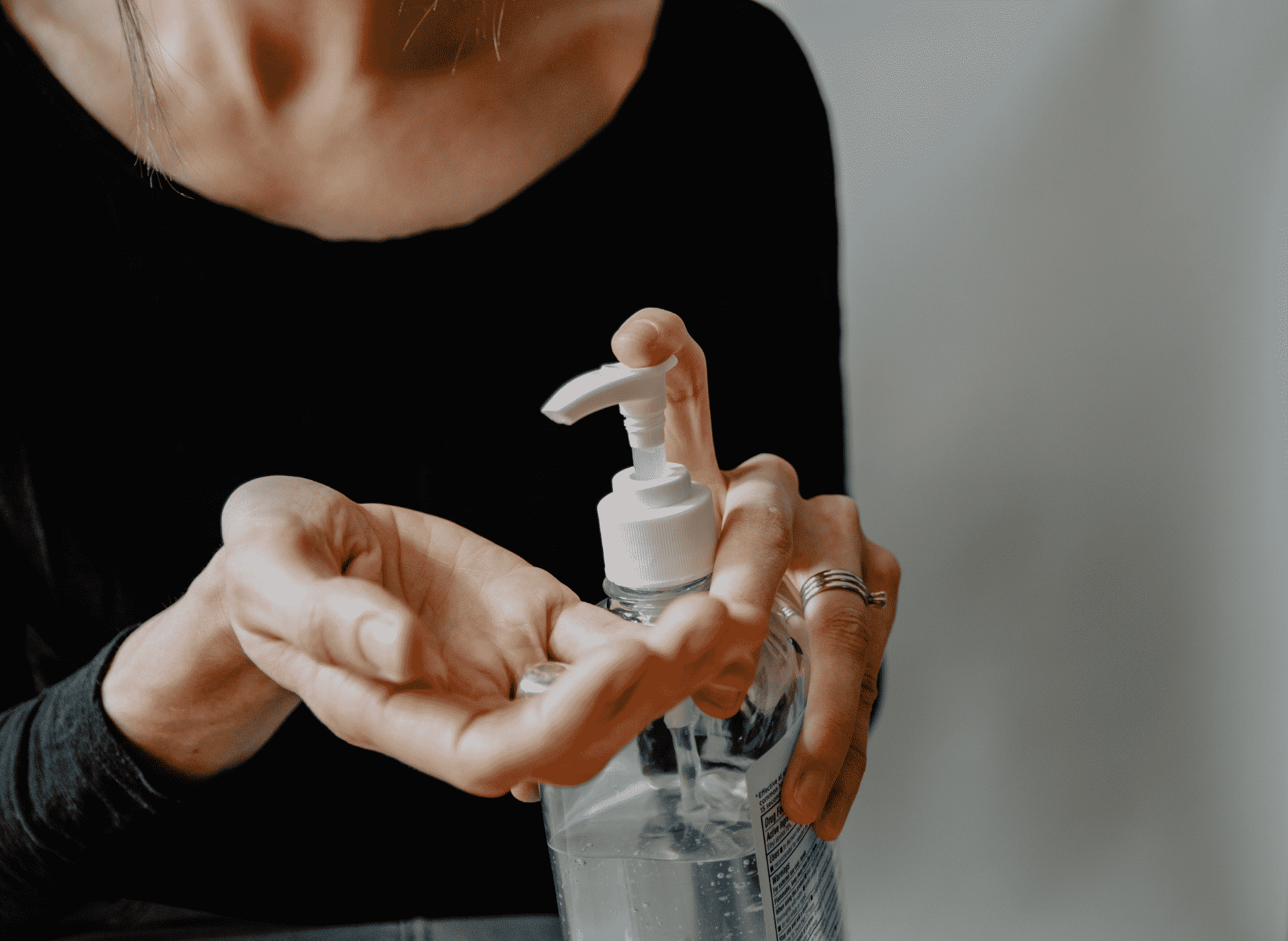 Cleaning your Airbnb surfaces during Covid-19 is important to prevent the spread of the virus.
Make sure to clean all hard surfaces with a disinfectant such as bleach or alcohol. It's important to be thorough in your property maintenance and to wipe down high-touch surfaces, such as door handles, remotes and light switches between stays. By taking these precautions, you can help ensure the safety of your guests and protect yourself from potential exposure to Covid-19.
It's also an opportunity to show guests you're committed to keeping them safe by stocking up on cleaning supplies. Make sure there is handwash by the basins, hand sanitiser on the kitchen counter and disinfectant spray in the cupboard. We would also suggest you consider providing face masks and gloves for your guests, as well as mini bottles of hand sanitiser for them to take away. Stand out from the competition by going above and beyond during this pandemic – your guests will appreciate the extra effort you have put into your keeping your property hygienic. 
Provide A Welcome Pack
It's more important than ever to make your property memorable.
During Covid-19, it's the little touches that make all the difference. One way to do this is by offering a welcome pack to your guests. This can include anything from snacks and drinks to toiletries and maps of the area. Make sure to include face masks and hand sanitiser in this too. It's a simple way to show your guests that you care about their well-being and it can help to boost your standing in the Airbnb market, as they're likely to remember the extra effort you've put in long after they leave. 
Offer Discounts For Longer Stays
One of the best ways to get ahead of the competition during Covid-19, and to secure bookings, is to offer discounts for guests that stay for long periods of time. This can be a great way to entice people to stay who may now be working remotely and are looking for a change of scenery.
By offering a discount, you are differentiating yourself from a lot of the other listings out there, as well as encouraging people to extend their trips. This, in turn, means more business for you while minimising the admin caused by multiple short-stay guests.
Airbnb's Smart Pricing built-in tool makes it easy to automate discounts. This will automatically adjust your rates based on the length of stay, so you don't have to continue to monitor your pricing. Alternatively, for hosts that want more control over how much money guests are paying per week, there is also an option to manually set these.
If you're not looking to adjust your pricing, you can also consider offering a free cleaning service for those who book more than two nights in advance. Cleaning fees can easily hike up the price on Airbnb listings, so this won't go unnoticed by guests. 
Create A Homepage For Your Property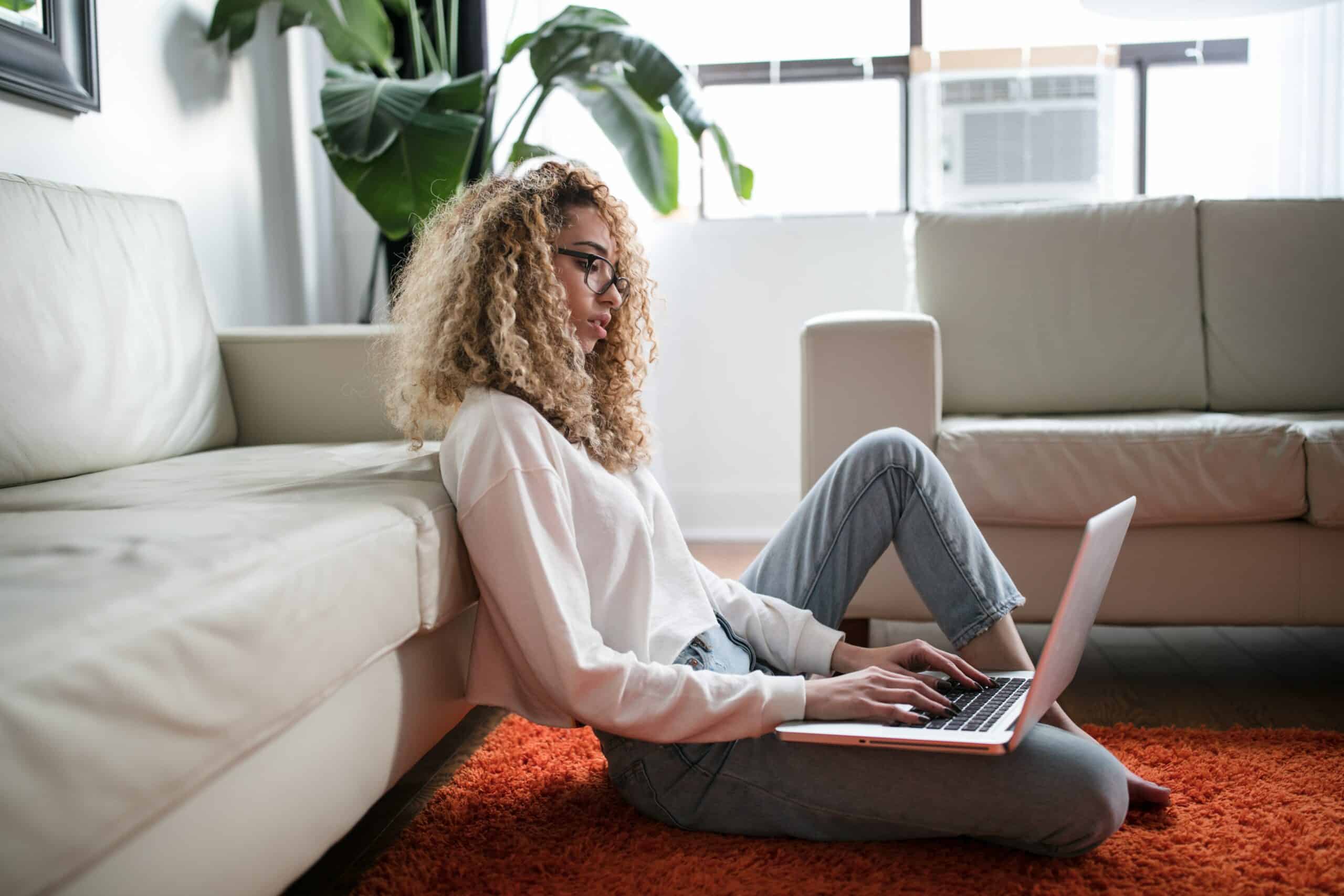 If you're looking for an easy way to create more awareness for your Airbnb, consider creating a website or blog that's specifically devoted to promoting it. This is an excellent way to pitch your property as an experience, rather than a quick place to stay. Make sure to include all your beautiful imagery, reviews left by previous guests and any important directions your guests may need.
You might also want to consider providing information about the area that they are staying in, such as tasty restaurants, hikes and 'local spots' which they won't necessarily find on Google. It's an easy and effective way to show how much you value your guests time while they're staying at your property.
Make It A "Home Away From Home"
Think about what makes you feel at ease when travelling and try to replicate that in your own Airbnb.
Many travellers are hesitant to spend as much time as they usually would in the public, so now is the perfect time to make your Airbnb feel like a home away from home. A good way to do this is by providing all the home comforts, such as free Wi-Fi, Netflix, tea, coffee and food they can eat for breakfast.
You can even go as far as emulating a day spa experience, by leaving fresh flowers, bath bombs and face masks in the bathroom. Or if you're strapped for time, simply leave a personalised welcome note to say hello. Even the smallest details can make guests feel more relaxed while they navigate travelling during a pandemic.
If your goal is to gain more longer-term guests, try setting up a workspace. A simple desk, chair, paper and pens (that they can keep) can make all the difference for people that plan on working remotely from your property. If you're short on space, utilise side tables already in the property by adding chairs that can stack neatly underneath. With more people are working from home than ever before, this is an excellent way to help your listing stand out online.
Offer Free Airport Pick-ups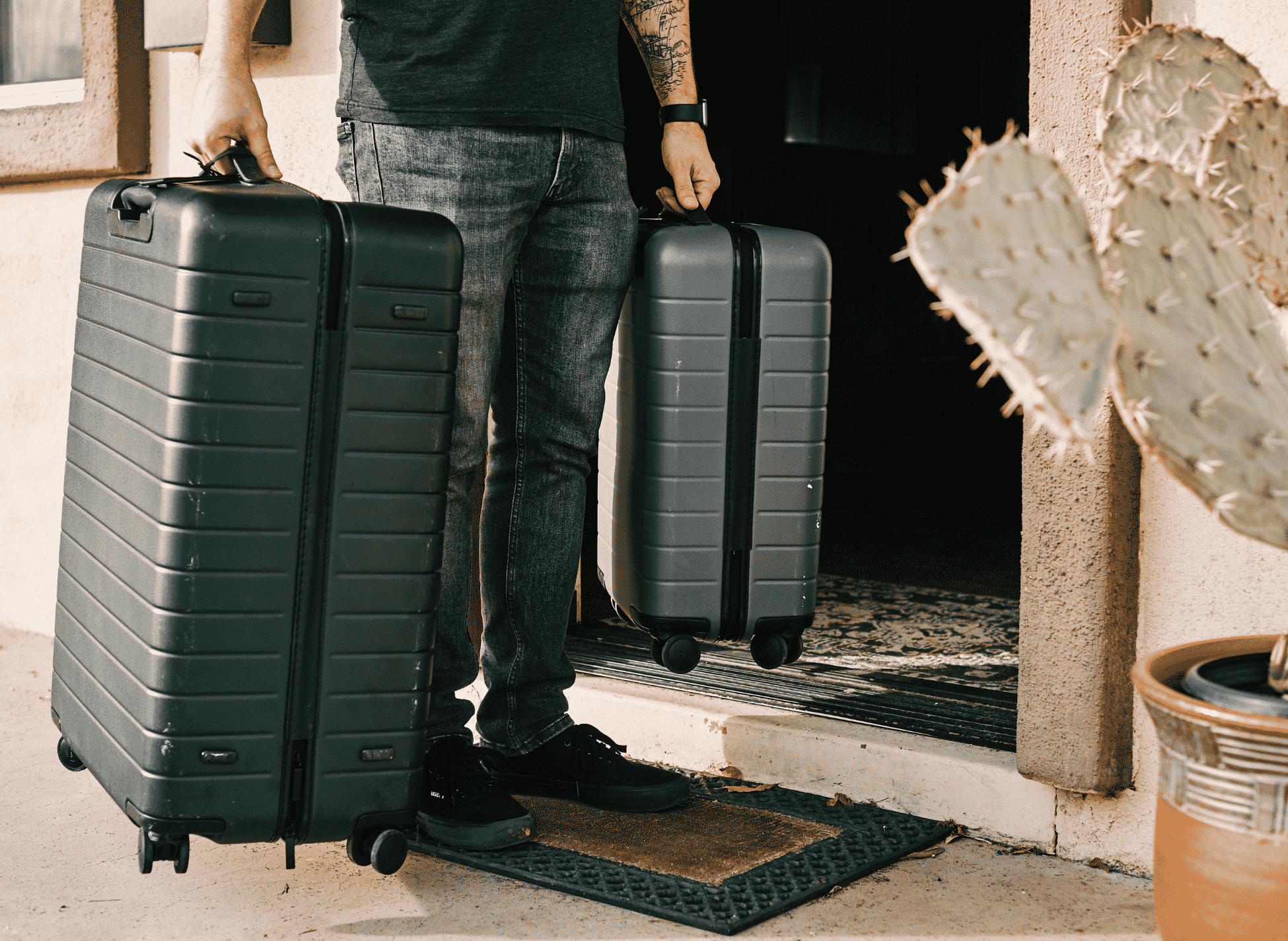 For people that continue to explore the country, consider offering guests free airport pickup. A lot of last-minute weekend travellers may not have planned on hiring a rental car – especially if your accommodation is close to the township. On your journey take this opportunity to show them around and to introduce them to some of your favourite spots. This small gesture can go a long way toward creating an enjoyable experience for visitors and making them want to stay at your property again.
The key to safely picking up your guests from the airport is to make sure your hygiene standards remain high. Wear a face covering at all times and sanitise all surfaces between rides, as you would your property. This will keep your guests happy and their minds at ease.
Looking for a cloud based property management system to manage your Airbnb? Try Preno for free.
Subscribe to our newsletter