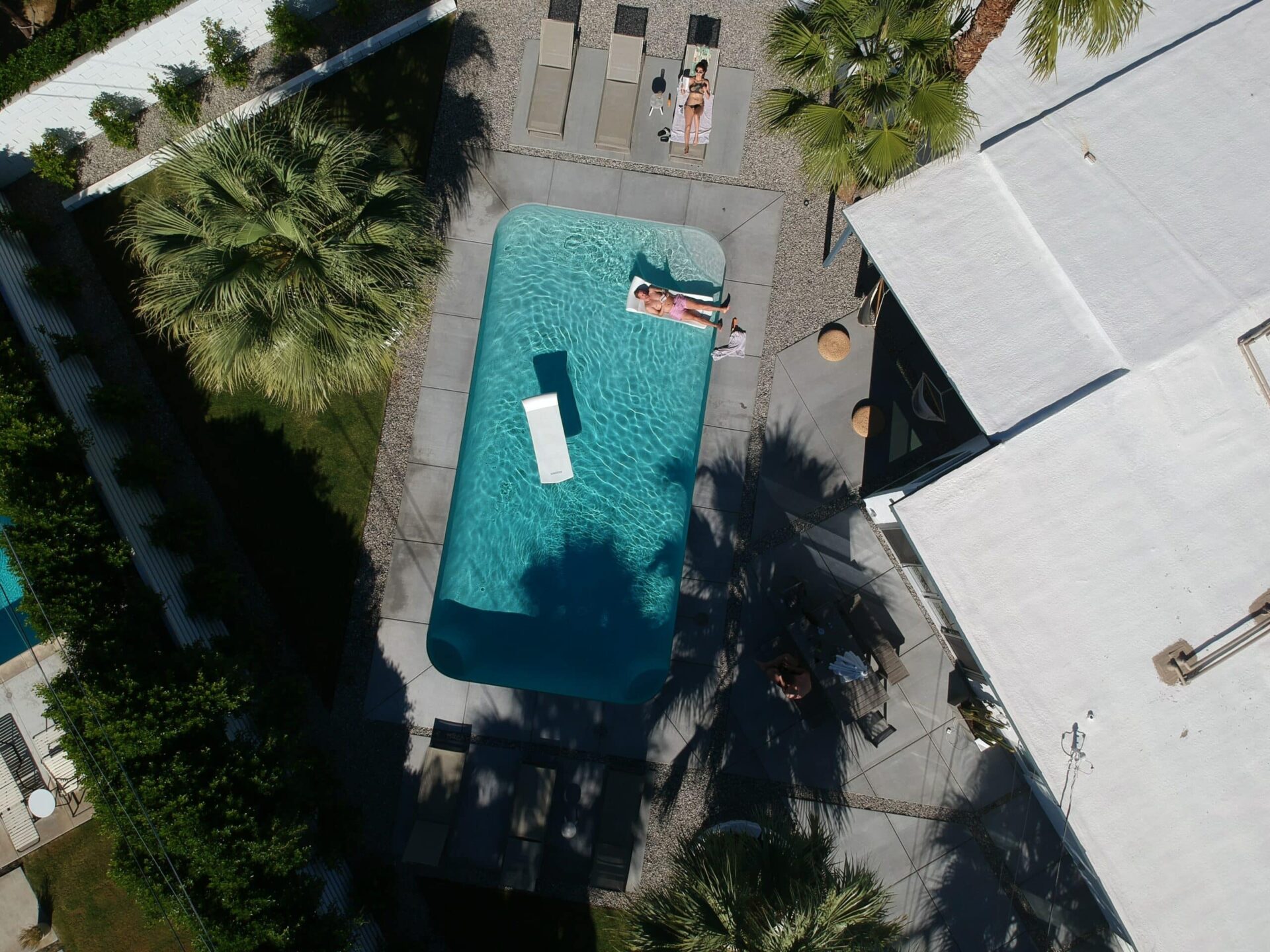 How To Get More Google Reviews For Your Hotel
Did you know that in this digital era, online reviews are like gold dust for businesses, especially if you're in the hotel industry? That's right, Google Hotel Reviews can be a game-changer for your hotel's reputation and can make or break your potential guests' decisions.
Now you might be thinking, "Reviews are just feedback, right?" Well, they're much more than that. They're a form of social proof that can significantly boost your hotel's revenue. So, for hotels, this means one thing: the more positive reviews, the more bookings!
But how can you increase these valuable Google Hotel Reviews? Stick around, and I'll share some top tips on boosting your hotel's online visibility and drawing in more guests through increased reviews. Sounds good? Let's dive in!
Understanding Google Hotel Reviews
Let's start with the basics. What exactly are Google Hotel Reviews? Well, when someone books a stay at your hotel and has a Google account, they can leave a review about their experience directly on Google. These reviews then appear in the search results when potential guests are scouting for hotels. They'll see a star rating (out of five) and comments left by previous guests.
But why should you care about Google Hotel Reviews? The answer is simple: visibility. When your hotel earns a high number of quality reviews, it helps improve your hotel's ranking on Google's search results. This is because Google's algorithm considers these reviews as valuable content, which means your hotel will appear more often and more prominently in search results.
In other words, Google Hotel Reviews can significantly enhance your hotel's online presence. They provide prospective guests with an unbiased insight into what they can expect from a stay at your hotel. And let's be honest – who doesn't check out a hotel's reviews before booking? So, the more positive reviews you have, the more appealing your hotel looks to potential guests. It's a win-win!
Why are Google Hotel Reviews Important?
So, we've established what Google Hotel Reviews are, but you might still be wondering, "Why are they so important?" Let's break it down.
Firstly, these reviews have a huge influence on potential guests' decisions. Think about it – when you're deciding between two hotels, wouldn't you choose the one with glowing reviews? Reviews provide real-life experiences of past guests, giving potential customers an idea of what they can expect. This transparency builds trust, and trust leads to bookings.
Secondly, Google Hotel Reviews can give your hotel a serious SEO boost. SEO, or Search Engine Optimization, is all about making your hotel visible on search engines like Google. The more positive reviews you have, the better your chances of appearing in those coveted top spots of the search results. This is because Google sees these reviews as fresh and relevant content, which its algorithm loves.
In short, Google Hotel Reviews are not just important, they're essential. They help sway potential guests to choose your hotel and improve your visibility online. So, if you're not paying attention to them, it's time to start!
How to Set Up Google My Business for Your Hotel
Setting up Google My Business (GMB) for your hotel is a crucial step in boosting your online visibility. But how exactly do you do that? Let's go through it step-by-step.
First, log into your Google My Business dashboard. If you don't have an account yet, sign up for one. It's free and easy.
Once you're logged in, select 'Add Single Business'.
Now, search for your hotel. If it shows up in the results, fantastic! If not, don't worry. Simply click on "Create a business with this name" and continue.
You'll be asked to verify your business account. This is a critical step as it proves to Google that your business is legitimate.
After verification, it's time to create an informative and accurate business profile. Include all the necessary details about your hotel like location, contact info, hours of operation, and amenities offered. Remember, this is what potential guests will see, so make it count!
Next, choose the right business category. This helps Google understand what your business is all about, which can improve your visibility in relevant search results.
Remember, setting up your Google My Business account is just the first step. It's equally important to keep your information updated and accurate. Regularly check your listing for any changes or updates needed. This ensures that potential guests always have the most current information about your hotel, which can greatly enhance their overall experience.
Strategies to Get More Google Hotel Reviews
Getting more Google Hotel Reviews is a critical part of enhancing your hotel's online presence and credibility. Here are some proven strategies to encourage guests to leave reviews:
Encourage Guests to Leave Reviews: One of the most straightforward strategies is to ask your guests for reviews. This can be done verbally at checkout or through a post-stay email. It's important to make your guests feel valued and let them know that their feedback is appreciated and will be used to improve future guest experiences.
Offer Incentives for Reviews: Offering incentives can be an effective way to encourage more reviews. This could be a discount on a future stay, a free room upgrade, or even a complimentary breakfast. Remember, the goal is not to 'buy' positive reviews but to encourage honest feedback.
Make the Review Process Simple and Convenient: The easier you make it for guests to leave a review, the more likely they are to do so. Include a direct link to your Google Hotel Reviews page in your post-stay emails or on your website. You can also use QR codes in your hotel that guests can scan to leave a review.
Train Staff to Request Reviews: Your staff interacts with guests daily, making them perfect for encouraging reviews. Train your staff to ask satisfied guests for reviews at key moments, like during checkout. Remember, customer service plays a huge role in a guest's overall experience, so ensure your staff is providing excellent service.
Remember, each guest's review contributes to your hotel's online reputation. Positive reviews can attract new guests while constructive criticism can provide valuable insight into areas of improvement.
How to Respond to Google Hotel Reviews
Responding to Google Hotel Reviews is not only a courteous gesture, but it's also crucial for maintaining your hotel's online reputation. Both positive and negative reviews deserve acknowledgement, each offering different opportunities for engagement and growth.
Responding to Positive Reviews
When you receive positive reviews, it's important to express gratitude and reinforce the positive aspects mentioned by the reviewer. Here are some tips:
Address the Reviewer: Begin by addressing the guest by their name or username. This personalizes your response and demonstrates that you value their feedback.
Express Gratitude: Thank them for taking the time to share their experiences and write a review. This shows appreciation for their effort and encourages others to do the same.
Reinforce Positivity: Highlight the positive aspects mentioned in the review. This reiterates what your hotel does well and shows potential guests what they can expect.
Invite Them Back: Lastly, invite the guest to return. This helps build a long-term relationship with them and enhances customer loyalty.
Responding to Negative Reviews
Negative reviews can be challenging to handle, but they provide an opportunity to show your commitment to customer satisfaction. Here are some steps to consider:
Respond Promptly: Aim to respond within 24-48 hours. This shows that you take guest feedback seriously and are committed to resolving issues promptly.
Acknowledge and Apologize: Start by acknowledging the issue raised by the guest and offer a sincere apology. Even if the situation was out of your control, it's important to empathize with the guest's experience.
Provide Explanation or Rectification: If there's a reason behind the issue, explain it without making excuses. Then, outline the steps you're taking to prevent such issues from happening in the future.
Take the Conversation Offline: If necessary, invite the guest to discuss the matter privately. This can be through an email or a phone call. It keeps the conversation professional and prevents airing dirty laundry in public.
Remember, your responses reflect your hotel's values and commitment to customer satisfaction. Ensure they are professional, sincere, and helpful.
Monitoring and Managing Your Google Hotel Reviews
Regular monitoring and management of your Google Hotel Reviews is crucial for maintaining your hotel's online reputation. It allows you to understand guest experiences, address issues promptly, and showcase your commitment to customer satisfaction.
The Need for Regular Review Monitoring
Regular review monitoring enables you to:
Identify Trends: By consistently reading reviews, you can identify common praises or complaints, allowing you to understand what's working well and what areas need improvement.
Address Issues Promptly: Timely responses to negative reviews show that you value guest feedback and are committed to resolving any issues.
Engage with Customers: Responding to reviews, both positive and negative, helps build relationships with customers and encourages loyalty.
Boost SEO: Active engagement on your Google My Business listing, including responding to reviews, can boost your visibility in search results.
Tools and Strategies for Effective Review Management
There are several tools and strategies available to effectively manage your hotel reviews:
Google Alerts: Set up Google Alerts for your hotel name to get notified whenever a new review is posted.
Review Management Software: There are several review management software options available that aggregate reviews from various sites, including Google, and allow you to respond from one platform. Examples include TrustYou, BirdEye, and ReviewTrackers.
Dedicated Staff: Assign a member of your team to monitor and respond to reviews. Ensure they are trained in customer service and understand the importance of professional, empathetic responses.
Regular Reporting: Create regular reports on review trends, response times, and customer satisfaction levels. This can help track progress and set goals for improvement.
Remember, managing your Google Hotel Reviews is not a one-time task but an ongoing process. With consistent monitoring and effective management, you can significantly enhance your hotel's online reputation and guest satisfaction.
Google Hotel Reviews play a pivotal role in shaping the online reputation of your hotel. They provide valuable insights into guest experiences, highlight areas of excellence, and shed light on areas needing improvement. By encouraging guests to leave reviews, you not only enhance your hotel's visibility but also demonstrate a commitment to customer satisfaction.
Moreover, responding to these reviews, both positive and negative, is equally crucial. It allows you to engage with your guests, address their concerns promptly, and showcase your dedication to providing exceptional service. Remember, each response is an opportunity to reinforce your brand values and build long-lasting relationships with your customers.
Lastly, regular monitoring and effective management of these reviews are key to maintaining a positive online presence. By employing strategies such as setting up Google Alerts or using review management software, you can stay on top of your reviews and respond promptly.
In conclusion, prioritising online review acquisition and management should be an integral part of your hotel's digital marketing strategy. It's not just about increasing your star rating; it's about understanding and enhancing the guest experience, building trust with potential customers, and ultimately driving more bookings for your hotel. So, take the helm, embrace the power of Google Hotel Reviews, and steer your hotel towards success.
Subscribe to our newsletter