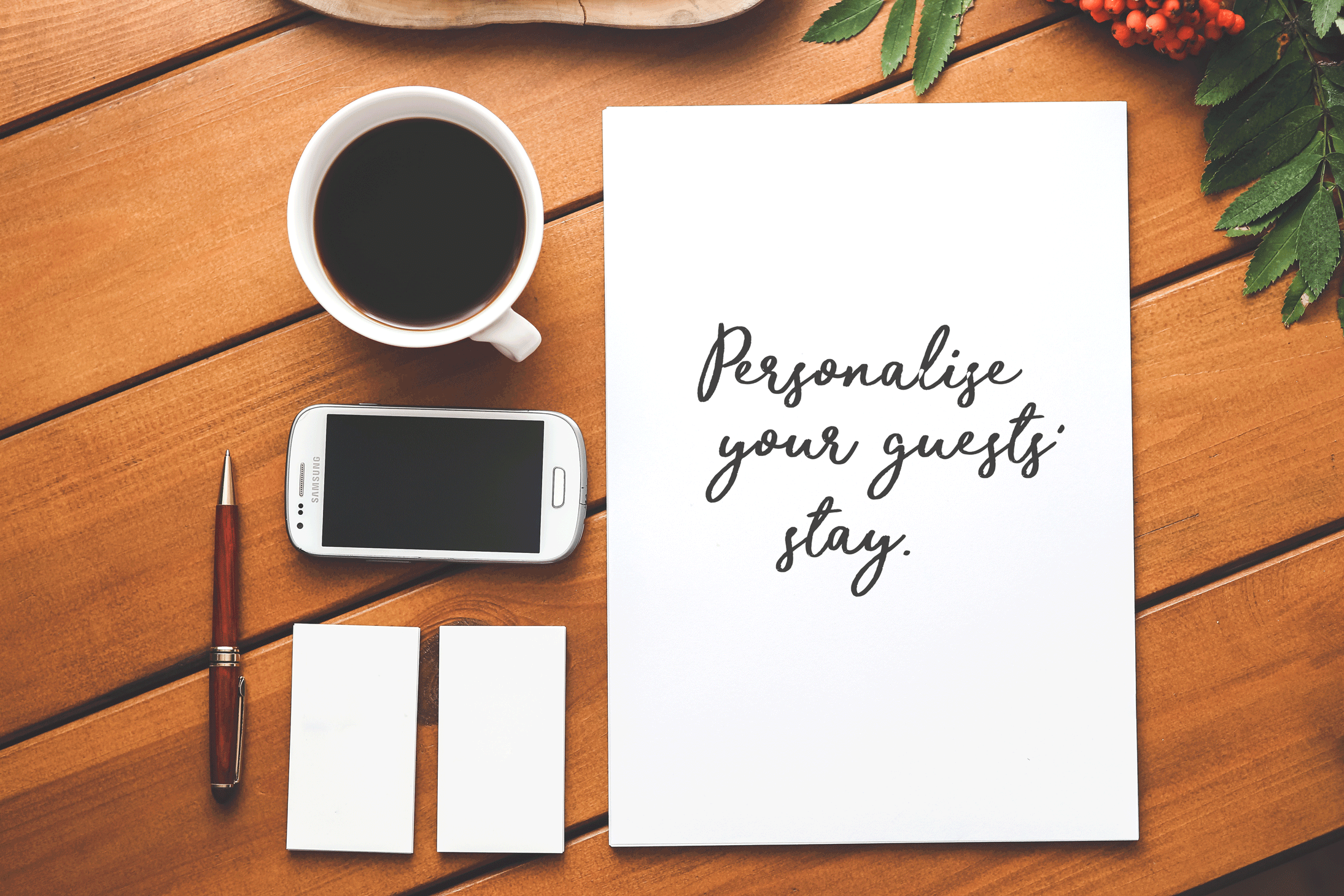 Tips on how to personalise your guests' stay
We provide some tips on how you can personalise your guests' stay! In our 2017 Travel Trends to Watch post, we mentioned the importance of personalisation. Personalisation is a value added amenity, and one that creates an emotional connection with your guest. Personalisation of a guests stay leads to satisfied guests. They then go on to share their positive experiences with friends, on social media, and review sites.
Personalising your guests' stay as a small accommodation provider doesn't have to be costly. Here are our tips on how you can personalise your guests' stay:
1. Pre Check-in email.
Before your guests arrive you can email them about any personalisation they may need. This could be additional information, room configuration, or confirming arrival and departure times. That way you can provide any recommendations and plan to be there when they arrive.
2. Welcome your guests.
Make a point to be there to welcome your guests. This simple gesture will make them feel like a valued customer. It will also show your focus on providing an excellent guest experience. If they are returning guests, ask them how they have been since they last stayed with you, and show them some new amenities you think they'd love!
3. Write handwritten notes!
You can do this to welcome your guests, or celebrate birthdays and anniversaries with them. This is a cost-effective method to personalise your guests' experience. You can also help them celebrate special occasions with a small bar of chocolate. This attention to detail will make your guest feel special and appreciated.
4. If your accommodation is pet friendly
You can provide guests a map of local dog-friendly cafes, parks, and walking trails. They can explore these while they stay with you. Providing pet-friendly amenities will make your guest and their pet feel right at home.
5. Communicate with your guests throughout their stay.
Ask them how their stay is going, and if there was anything you can help with. This way the guest has opportunities to provide feedback or ask questions. This makes for a more unique and personal experience for the guest.
6. Strike up meaningful conversations.
You can make notes in the guests booking if it is a topic you can follow up with them at another time. Following up a conversation shows that you've paid attention, and that goes a long way in making a guest feel valued.
7. Keep in touch post-stay.
Send an email after the guest has stayed with you to thank them for their stay. Use this opportunity to ask for feedback, and to say how you look forward to seeing them again. Maintaining the communication and customer service post-stay demonstrates your commitment to the excellent guest experience!
Creating that memorable experience means a lasting impression on your guests, that way the next time they return to the area they will book with you! Being able to offer a personalised service where a guest feels valued will definitely lead to repeat business!
Subscribe to our newsletter