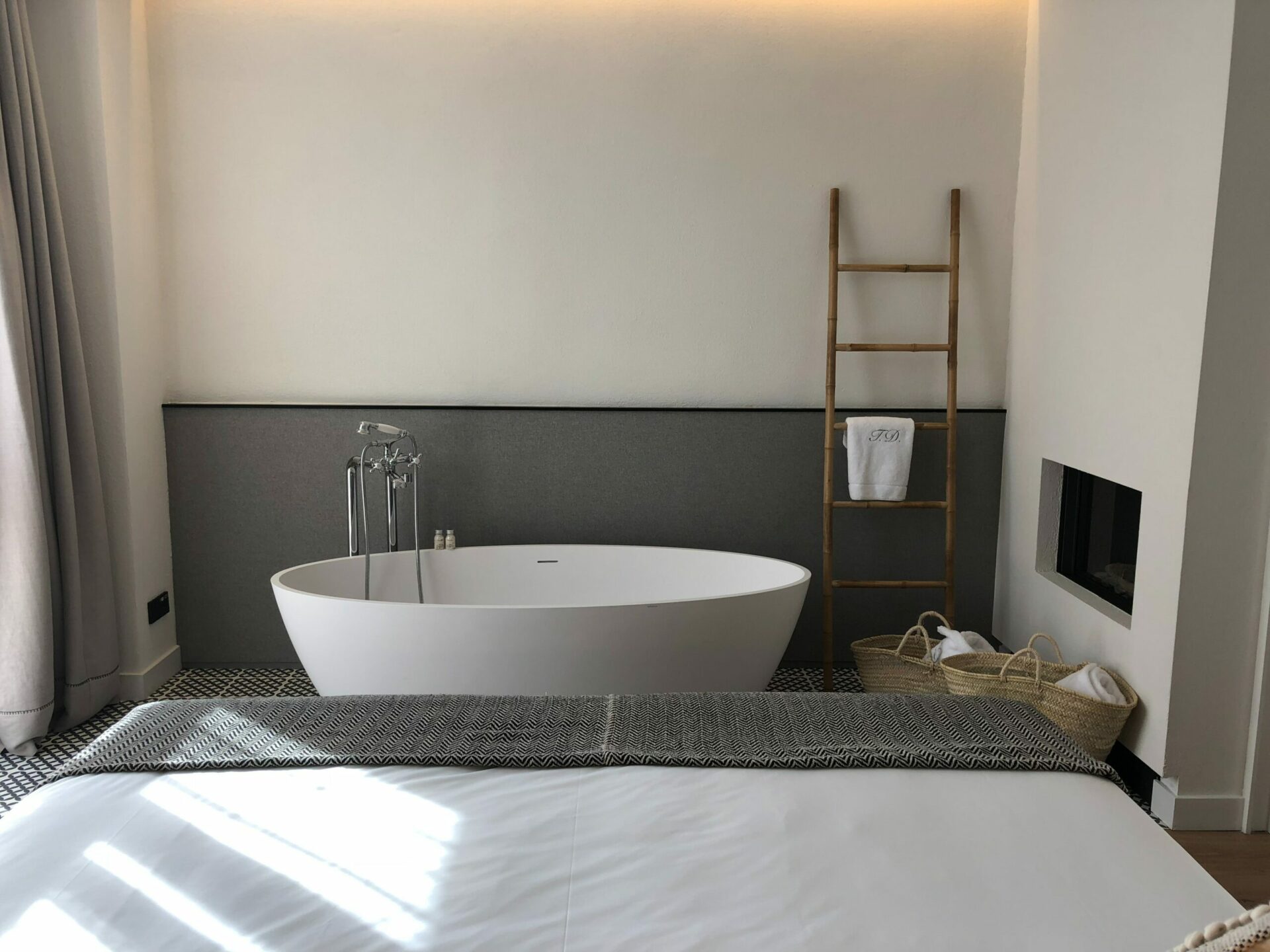 Important PMS Features You Need for Your Small Hotel
Why your small hotel needs as much automation as possible.
As the owner and operator of a small hotel, you probably wonder, 'Is it wise to spend hard-earned cash on a hotel management system?' The simple answer is yes. You may have a smaller budget, but with less staff, you'll be wearing multiple hats and need automation all the more. It will set you up to offer the functionality that meets the new expectations of travellers. Fortunately, it's not one of those pesky costs that end up needing upgrades, repairs or replacement. Your hotel management system will likely pay for itself pretty quickly. When choosing your system, these are the most important features to look for:
All-in-one software for small hotels
Gone are the days when only the biggest hotel chains had access to great technology. Now, even small hotels like yours can have sophisticated tools that manage the most complex areas of the business, all under one roof. With Preno, you'll streamline your management by integrating all of your operations into one easy (cloud-based) system: the booking engine, channel manager, housekeeping schedule and everything in between. And equipped with smartphones and tablets, you and your staff won't have to stay in one place anymore. You can mingle with guests, get rooms ready and attend to urgent tasks as soon as you get a notification. 
Channel manager
If you've listed your hotel with lots of online travel agents, you need a channel manager. It's a connected module of any good hotel management software and means you'll never have to worry about double-booking again. Preno is designed to help small hotels manage customer data, online inventory and price rates across all listings. 
Accounting integration
By integrating your accounting with your management software, you'll automate a tonne of rule-based tasks, eliminate errors and save so much time. If you use Xero or MYOB as your official accounting software, Preno will provide deep integration. This means no more spreadsheets or manual invoices – just a simple press of a button. 
Real-time inventory
Your guests can have even higher expectations of customer service from a small hotel. They want to know what rooms are available right up to the day of check-in. Hotel management software gives you and your staff access to real-time inventory. With Preno, you'll have incredible flexibility and can offer your guests all your best available room options, right up until they check-in. 
Booking engine
Relieved of routine and manual tasks, your small hotel can concentrate on what's really important – delivering a more premium experience for guests. A booking engine delivers that, taking all your reservations instantly online. If your booking engine is a part of a good hotel management system, you won't have to pay commission and bookings will be organised on your main dashboard. The time you save will allow you to focus on strategic planning, looking for new revenue streams and improving customer relationships.
Reporting
If you're always torn between tasks, it's great to have a holistic view of the hotel processes whenever and wherever you need them. Preno analyses your hotel data and provides valuable reports to improve future decision-making. This can help improve revenue, increase profit margins and help you direct your marketing more effectively. 
Automated messages
Juggling so many different roles means clear communication with guests is often stressful. Thankfully, Preno can automate all before-and-after messages to guests. You can send directions, instructions and reminders at key moments in a guest's journey, without having to spend any time doing it. It will make a huge difference to the day-to-day, and guests will be more satisfied with the consistency. 
Review automation
We all know that good reviews go a long way, especially for an independent hotel, but following up with guests is time-consuming. With limited time and resources, focusing on current guests takes priority. Hotel management software automates review requests – you'll be amazed at how many more reviews start to roll in and the effect they have on your bookings.    
Payment status
Now you can always be the charming, organised host at check-out. With Preno, you'll know exactly which guests have already paid – in real-time. A payment status feature will mark those who have paid, so you can avoid asking awkward questions and continue your premium service all the way through. 
Ease of use
One common aspect of managing a small hotel – it's usually done on the go. You rarely have the opportunity to sit at the front desk, delegating and waiting for guests. An intuitive cloud-based system sending you alerts is essential for efficiency and great service. 
Housekeeping
Just because you're small doesn't mean you don't have complex operations like housekeeping to worry about. A hotel management system will improve your efficiency by cutting out the middle man. Your housekeepers can access which rooms need cleaning and when, in real-time, so you don't have to schedule them and keep up with any changes. 
Guest profiles
With Preno, small hotels can easily track customer preferences and provide a more premium service. Not only will you be reminded when a guest has stayed with you before, but you'll also know things like how they take their coffee or which suite they love. This allows you to come up with tailored offerings and personalised services to ensure everyone feels special. 
Block dates automatically
You don't want to be double-booking your extended family alongside a rogue guest over Christmas. With management software, you can rest easy knowing that this would never happen. Preno allows you to automatically set rules for close to arrival, close to departure and minimum night stay. You'll also see an increase in revenue during peak seasons by making sure people book for longer stays during those times. 
Small hotels need good tools too
Picking the best hotel management software for your small hotel can be tricky. Most tend to target large hotel chains and often overlook the specific needs of independents. Preno is the exception, believing that small hotels have the same crazy complexities as large hotels – with fewer people to do all the tasks. By taking the plunge, you'll improve efficiency and give your life more balance – it's certainly done that for me. Maybe you can finally take your family on a holiday at someone else's hotel! 
If you want to make your small hotel more efficient – try Preno for free today.
Subscribe to our newsletter