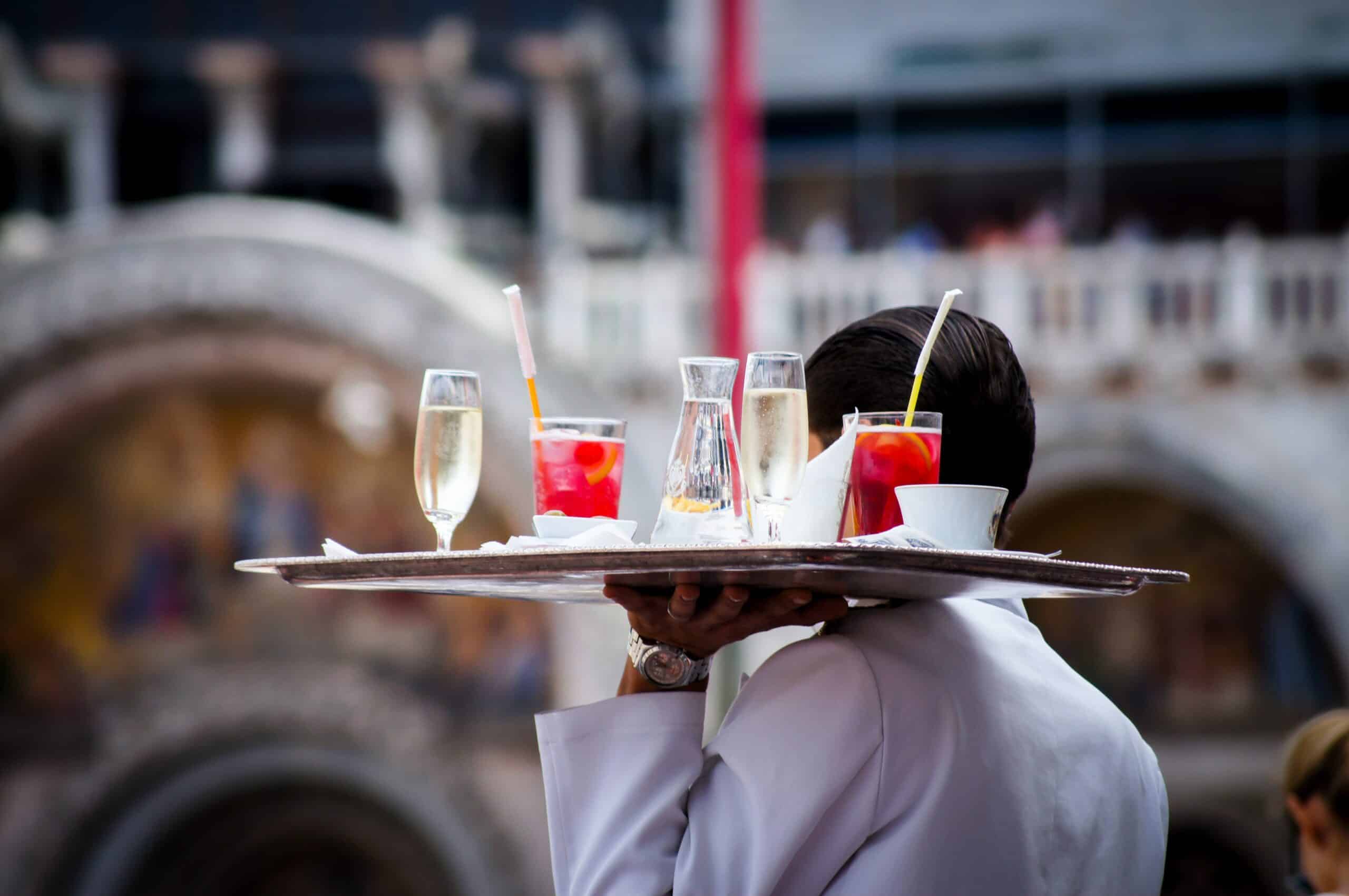 Managing Seasonal Staff: Best Practices for Hiring and Retaining Top Talent
In the hospitality industry, the seasonal staff is crucial in providing excellent customer service and ensuring smooth operations during peak seasons. However, managing these employees can be challenging for employers, especially when hiring and retaining top talent.
As a hotelier, the success of your business largely depends on your ability to attract and retain skilled and motivated seasonal workers. Recently, there has been a decline in the availability of temporary staff and this has led to increased competition among employers. To ensure that your business stands out, and that you don't encounter staff shortages, you'll need to put a successful plan in place.
This article will share some best practices for managing seasonal staff that will help you hire and retain the best talent available. From creating effective job descriptions to providing ongoing training, we'll cover everything you need to know to build a strong team of seasonal workers.
Creating a Detailed Job Description
When hiring seasonal staff, the most important step is creating a detailed job description that accurately captures the scope of the position. An inaccurate description can lead to unqualified candidates applying for a given role and create an unnecessary headache when it's time to make a final selection.
To have a successful job posting, it's important to create the perfect balance between length and detail. Be sure to include enough information about the role that will pique interest from potential candidates while avoiding getting overly detailed or cumbersome with too much text. Get this just right and you'll be on your way towards finding great talent for your organisation.
Pay close attention to language choice; use words like "collaborate" instead of "work." This will result in eager employees who are competent to last until the end of the hiring season.
Utilising Multiple Recruitment Channels
Another effective method that hotel owners and managers have started using is multiple recruitment channels. When you connect with potential candidates on various channels, you can broaden your scope and ensure you are investing in the best of the best out there.
Social media, job boards, and employee referrals can all be invaluable resources when searching for new applicants. For example, if you encounter an especially talented individual during a networking event, reach out and send them a message on LinkedIn. Or, you can offer them an incentive for referring their friends. This can be helpful for open positions that may arise down the line.
You can also create "on-premise materials" such as brochures, postcards, one-sheets, and posters that can help attract potential job applicants. It is recommended to keep messaging direct and simple to maximise success in this area.
Employers need to be clear and concise when trying to draw the attention of qualified applicants. To do this, they should use phrases such as "now hiring" or "join our team", followed by a simple call-to-action that is easy for potential candidates to understand and act on.
Conducting Effective Interviews
Good interviews are important in the hospitality industry, where first impressions are key. Asking the right questions can mean the difference between a guest having an amazing experience and a terrible one. The interview process is your opportunity to get to know a candidate and see if they would be a good fit for your hotel.
There are a few key things to remember when conducting an interview. First, it's important to ask behavioural questions. This will give you insight into how the candidate has handled similar situations. Some tips on behavioural questions are:
Start with open-ended questions.
Ask follow-up questions.
Probe for specifics: Ask the candidate to provide specific examples from their experience.
Avoid yes/no questions.
Second, don't be afraid to conduct role-playing exercises. This is a great way to see how the candidate would react in a real-life situation.
And lastly, pay attention to body language. A lot can be said with a simple gesture or expression.
These tips can ensure that you're conducting effective interviews that will help assess candidate skills and fit for your hotel.
Providing Comprehensive Training Programs
There's nothing worse than feeling undervalued and unprepared at a job. Seasonal employees are especially susceptible to this feeling, which is why comprehensive training programs are important. They help employees feel like they're part of the team and their contributions are valued.
Examples of effective training programs include:
Orientations that cover the company's history and culture.
Job-specific training that covers the essential skills/software knowledge needed to do the job well e.g. property management system training
Ongoing development opportunities that help employees grow in their careers.
Offering opportunities for career development through mentorship programs.
Cross-training in other departments.
Offering Competitive Compensation Packages
Offering competitive compensation packages is critical to attracting and retaining top talent in any industry, but it is especially important in hospitality. Providing competitive salary rates and bonuses can be incentives for prospective employees who might otherwise pass up an opportunity at your hotel.
Also, offering extra perks like free meals, discounted stays, or reimbursement policies can help to sweeten the deal and draw more qualified people into your workforce. These things may seem costly upfront, but having exceptional employees that bring value to every area of your operation will ultimately yield long-term financial and operational benefits.
Creating a Positive Work Environment
Creating a positive work environment is essential to encourage team collaboration and communication. To do this, it is important to check in with employees regularly and ensure that the workplace environment is comfortable. Here are some tips to create a positive work environment:
Encourage transparency and communication among employees.
Promote a healthy work-life balance.
Encourage employees to take breaks and enjoy their work.
Reward employees for good work habits and attitudes.
Promote a culture of respect and appreciation for others.
Providing snacks or holding team activities so employees can get to know each other better.
As your staff will be interacting with guests regularly, you need to make sure they are well-trained and personable. You'll find that some people have the highest qualifications, but don't carry the same level of enthusiasm. A positive work environment will help to foster a sense of loyalty and commitment amongst your employees, which will ultimately lead to better customer service.
Similarly, your team leaders need to set a good example and create an atmosphere of trust, respect, and inclusion. They should be able to identify potential conflicts before they arise and handle difficult situations diplomatically.
Staff Retention in Hospitality
One of the most important steps to managing seasonal staff is ensuring their retention. This means not only offering competitive wages and benefits but also creating a positive work environment where employees feel valued and respected. The key is to foster an environment of trust, appreciation, and recognition for your team members.
Offering rewards and incentives such as bonuses, additional days off, or opportunities for advancement can help motivate employees and keep them engaged in their work. This will not only help retain your valuable seasonal staff but also attract more highly-qualified candidates when the time comes to hire again.
Additionally, allowing employees to have a say in decision-making processes and offering flexible hours are also great ways to increase loyalty and tenure with your staff. This shows that you trust and value their input and contribution, which can help create a more positive work environment.
Crafting a stellar team of seasonal staff members may take time and effort, but it is essential to achieving growth and success. The right strategy will make the process easier and more efficient. By following the best practices on creating job descriptions, and utilising multiple recruitment channels as discussed in this article, you ensure that your seasonal staff is better prepared to handle their roles.
Remember also to prioritise your seasonal staff management efforts so that you can bring in motivated individuals who will create unforgettable experiences for your guests. Investing in key strategies upfront during the hiring process not only sets you up for success now, but also helps ensure the well-being of your seasonal staff program for years to come.
Subscribe to our newsletter