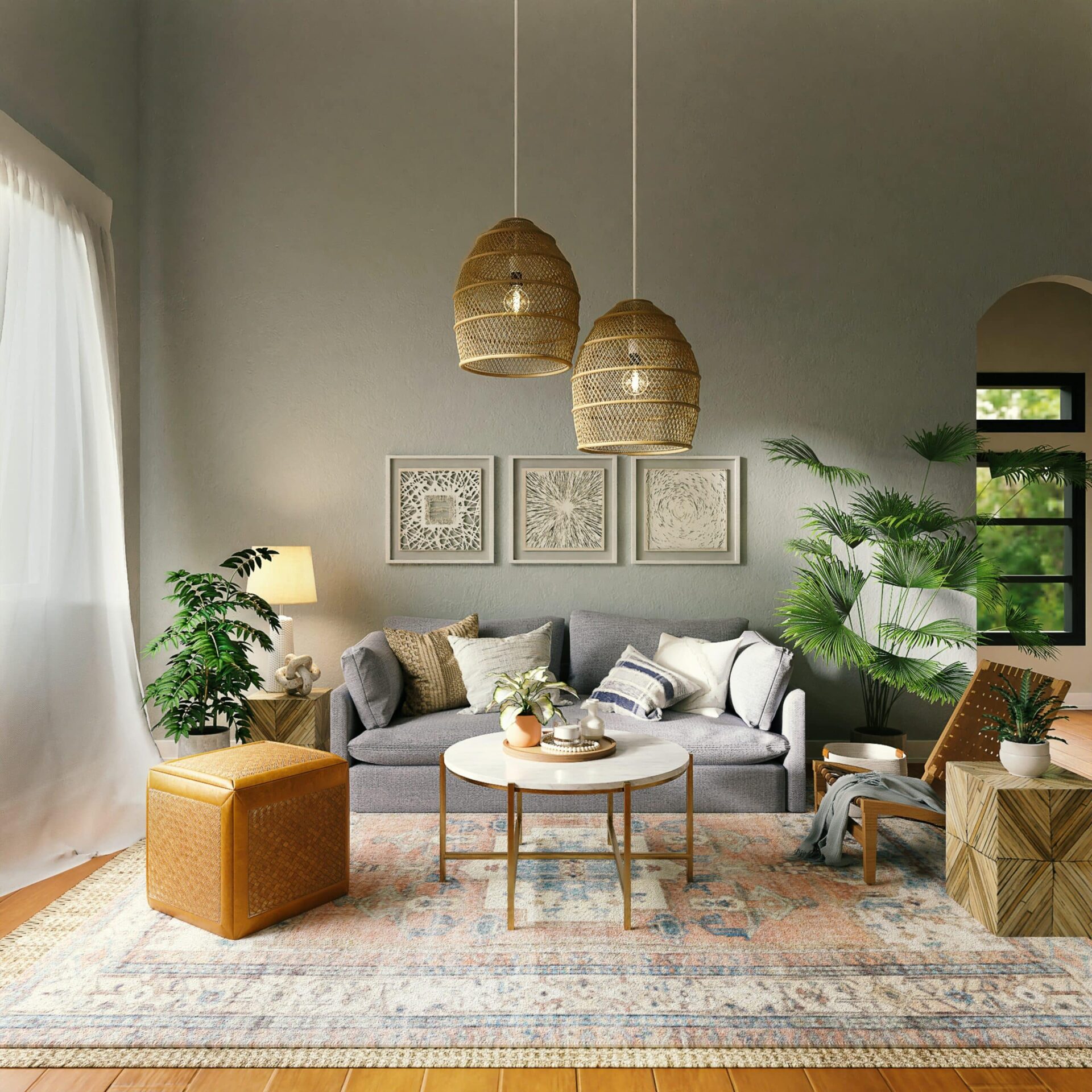 Motel decorating ideas: 5 room styles to rejuvenate your property
Searching for inspiration to refresh your motel room design?
Whether you're a new or existing motel owner, you've landed here because you're searching for unique and inviting motel interior design ideas. And you've come to the right place.
When considering how to decorate a motel room, remember that your property is a home-away-from-home. When travellers choose accommodation, there are a variety of factors that they take into consideration – but the first and foremost is appearance.
This is why you must take great consideration and pride when it comes to motel room design and decoration.
How to decorate a motel: think creative & comfortable
If you're looking to refresh your motel room design, or if you're starting from scratch, there are a variety of factors to take into account. You'll need to consider colour schemes, style, lighting, art, furniture and so on.
When considering motel decorating ideas, you'll need to have a creative, yet comfortable mindset. Design your motel rooms with style and originality in mind, but remember to make it comfortable – don't go overboard with decorations, and keep your guests relaxation in mind.
Motel interior design starts with style – what colour scheme & theme will you go with?
As a motel owner, you have a wide range of competitors to think of. Motels continue to pop up all over, and it is up to you and set yourself apart from them.
Because travellers enjoy aesthetics, a great place to start is with your motel room design. Choose a theme and style that resonates with your target guest, and decorate your motel accordingly.
1. Classic, chic motel room style
A classic motel decorating idea that many travellers enjoy is a modern, chic style. Think cool, classic tones such as whites and golds. Style your motel room design with refined colours, basic decorations and classic furnishings.
Remember that when travellers leave home, they want to leave the busyness and clutter of everyday life behind. They're often searching for elegance and refinement, so keep this in mind.
Adding some chic to your motel, might be the determining factor between your motel and another, whose motel interior design is busy and dated.
2. Dreamy, ocean motel room style
Dependent on your motel location and target market, it might be fitting for you to style your motel room design with a 'dreamy' approach.
If you're located by the sea, the perfect motel decorating idea for your property is to add a beach style. Think light blues, whites, plants and ocean paintings.
Create a motel room design that feels dreamy and relaxing. But remember when decorating your motel rooms, keep it relatively simple, as adding too much clutter will stray from the relaxation that guests are searching for.
3. Contemporary, abstract motel room style
A current trend that many are optimising for decorating these days is contemporary-abstract.
If it's within your budget to go a little bit further with your motel room design, and you're looking for a more unique style, contemporary-abstract might be the option for you.
Try introducing modern, simple colours like black and white (e.g. for wallpaper & bedspreads) but throw in bold coloured cushions and abstract paintings to give the room a bit of character.
4. Boutique, antique motel room style
If your motel is based in an older building, there is great opportunity with motel decorating ideas. The history of the building already sets the scene for your motel interior design, so sticking with this theme will be perfect for your motel style (and atmosphere).
Try a balance of antique with modern to achieve the perfect boutique atmosphere for your motel. Stick with some of the old fashioned wallpapers, but try adding this as a feature wall and keep the rest of the room simple.
Add some antique furniture and finishings to provide a historic atmosphere and fit with the architectural style of your motel. But remember to keep the antique elements to a minimum – don't make your motel room design too busy with over-use of patterns and clutter.
5. Retro, bold motel room style
A very common theme across the motel industry is retro motel room designs. But it is often the case that many go overboard with decor, or neglect to refine their designs – labelling any old thing as 'retro'.
If you want to go for a retro theme, consider bold colours and retro furniture. Stray from patterned bedspreads and floral wallpaper – these lack refinement and are not aesthetically pleasing.
Retro can be refined if you approach it with your guests' relaxation in mind. Bold colours and unique furniture is a fun motel decorating idea, just remember to stray from the dated or busy styles that result in a stressful atmosphere.
Creativity & refinement at the heart of motel interior design
When considering motel interior design, always have guest relaxation in mind
Whether you're a new motel owner, or an existing one who's looking for a fresh new look for your property, remember to always have the guest experience at the front of your mind.
Consider your target market and location – what atmosphere are they looking for, and how will you achieve this with your motel room design?
And when in doubt, always fit your motel decorating ideas with relaxation. Guests come to your property to get away from the hustle and bustle of life – so the last thing they want is a cluttered room with patterns on every surface.
Get creative with motel decorating ideas – try some bold colours, or antique furniture – but pick a theme, stick with it and practice minimalism where possible; ensuring a relaxing atmosphere.
Want to see Preno in Action? Join our webinar: Sign up here
Searching for a simple motel software? Trial Preno for free.
Subscribe to our newsletter