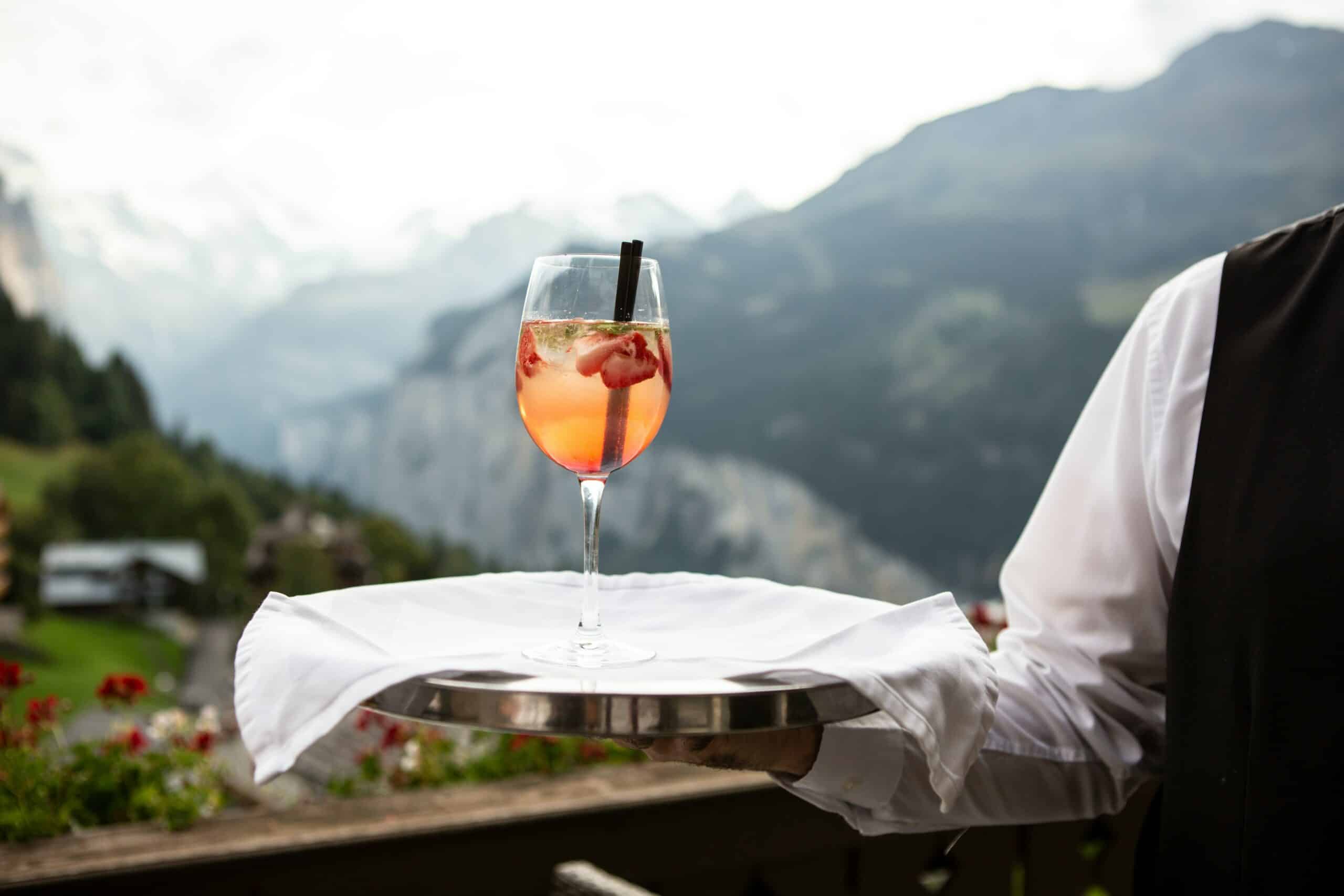 No Restaurant at Your Hotel? How To Serve Food to Guests Without a Kitchen
No restaurant? No worries. At most hotels and resorts, guests can order room service or even dine at a bar or lounge on the property while they're staying there. But what if you don't offer either of these services? Or, your hotel doesn't have any food options at all?
There are many possible reasons why a hotel might not have an on-site kitchen or restaurant. Perhaps the space required for these facilities is unavailable, or perhaps the cost of maintaining them is too high. Another potential reason could be that the hotel's location does not lend itself well to supporting a restaurant business, such as if it is located in a remote area or in a city with few nearby dining options.
Whatever the case may be, there are several strategies that hotels can use to overcome this challenge and still provide their guests with delicious meals.
Work with local restaurants
One of the most popular options for hotels that do not have their own restaurants is to collaborate with local restaurants. By partnering with nearby eateries, hotels can offer guests a variety of dining options without having to invest in their own kitchens or restaurant facilities.
Some hotels may choose to pay these external vendors directly, while others may invite them to set up shop inside the hotel itself. Either way, this arrangement can be beneficial to both businesses involved by providing the hotel with access to high-quality food at a low cost, while also allowing restaurants to tap into a new market and potentially boost their sales.
To set this up, hotels simply need to reach out to local restaurants and make arrangements for these businesses to provide food for their guests. This can be done by contacting individual restaurants, or by partnering with a hospitality booking service that offers access to multiple vendors under one contract.
From there, you'll need to provide menus to your guests, so that they can select which restaurants they'd like to order from. You may also want to consider offering special discounts or promotions for guests who choose to dine at local restaurants, as a way of incentivising them to try out new places and supporting the businesses in your area. In return, you may also be able to get these restaurants to provide you with some free meals or discounts, which can help reduce your operating costs even further.
Provide a delivery service for guests
Another option for hotels that don't have restaurants is to provide a meal delivery service. With easy access to food delivery apps like Uber Eats or GrubHub, many guests may be perfectly happy getting their meals delivered right to their rooms. If you aren't located in an area with a lot of delivery options, however, you can choose to provide this service for your guests yourself.
To do this, you'll first need to decide whether you want to use an external service or send your own employees out on deliveries. This can depend on a number of factors, such as the amount of demand for this service and the costs involved in offering it.
Once that's established, you'll need to set up a system for guests to order their meals and designate a specific area in the hotel where deliveries can be dropped off. From there, you'll need to establish your pricing structure and decide whether or not to offer any discounts for guests who order food from the hotel's delivery service.
Offer in-room dining options
Another option for hotels that do not have their own restaurants is to offer in-room dining services. In many cases, this can be a much more affordable alternative to setting up an on-site restaurant. By simply providing guests with access to food items and cooking equipment within their rooms, hotels can offer a convenient option for those looking to enjoy a meal without leaving the comfort of their rooms.
To get started, you'll need to purchase or rent sufficient cooking equipment and supplies, as well as arrange for regular deliveries of food items. Then, you'll need to create a system for guests to place orders and arrange for someone to deliver the meals right to their room. You can also make things easy for yourself by choosing to partner with local restaurants or caterers, who will be able to provide you with prepared food options that guests can simply heat up in their rooms. That way, you don't have to provide guests with cooking items or worry about food safety, as the restaurants will be responsible for making sure the food is properly prepared and packaged.
If you do choose to work with restaurants to provide in-room dining, you can also offer them the opportunity to tap into a new market and potentially increase revenue by setting up promotions or special discounts for guests who order from the hotel. This can be especially beneficial if you are located in a tourist area and have a lot of visitors coming through your property.
Sell snacks and drinks from vending machines
In addition to providing food from restaurants or delivering it directly to rooms, hotels can also offer guests a selection of snacks and beverages by installing vending machines. This is a relatively low-cost option that allows you to provide your guests with convenient access to quick snacks and drinks without having to set up an on-site restaurant.
To get started, you'll need to choose a vending machine company that can provide the right selection of snacks and beverages for your guests. Depending on your budget, this may involve purchasing or leasing multiple machines, as well as negotiating an agreement with one or more suppliers to keep stocks of food and drinks in these machines up-to-date. It's also important to train your staff on how to manage the machines and keep them in good working order, as this will help ensure they are able to provide a consistent experience for your guests.
Overall, these various options can give hotels an easy way to offer their guests convenient access to food and drink options, even if they don't have their own restaurants or cafés. Whether you choose to offer in-room dining options, deliver food directly to rooms, or simply provide a vending machine with snacks and drinks, there are many ways that hotels can help meet the needs of hungry guests. With careful planning and the right approach, your hotel can become a go-to destination for food lovers looking for convenient meal options while they're on the road.
Subscribe to our newsletter