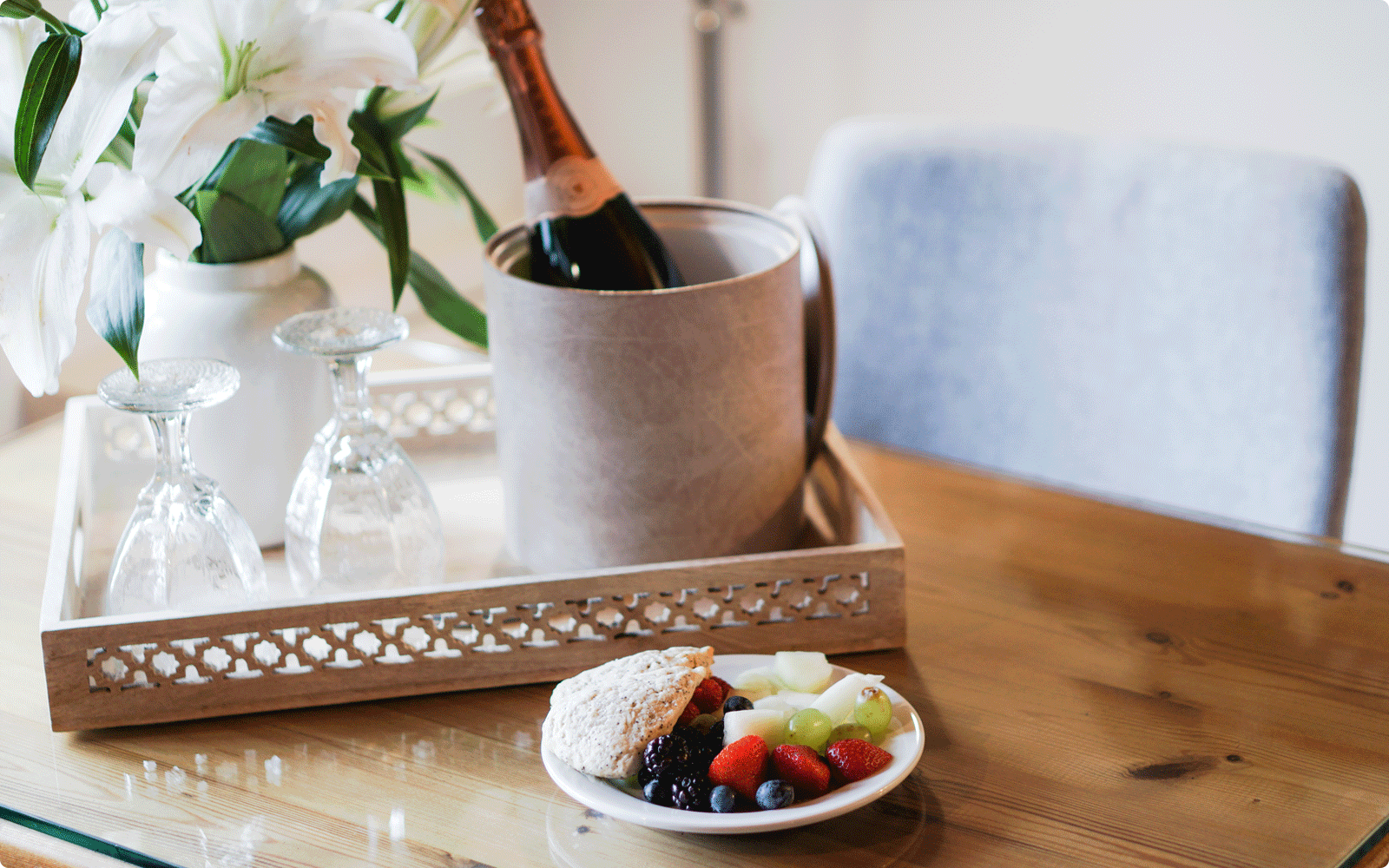 Why personalising a guest stay is important and how to do it
In the tourism industry today all properties big and small must offer a personalised service. It is no longer only expected in the luxury sector. Offering a personalised service is an important way of showing your customer how much you value them.
As an accommodation operator, you are selling both a product and a service. Not only does your product (rooms and facilities) need to be visually appealing and tidy, but the service that you deliver is also an integral part of creating the story your guests will share after their stay.
No one customer is the same and each customer is a mouthpiece to the world. If guests receive attentive and personalised service you have a much higher chance of gaining a referral or return bookings from that guest. Referrals are powerful in all industries, but for hoteliers who are in world dominated by online booking sites (OTAs, over the air agents), referrals are one of the only ways to drive direct bookings to your property.
The first step is to make sure you and your team are constantly thinking about being in the guests' shoes. Forget procedure manuals! You want your staff reacting to customers and their needs in a way that feels personal rather than as if they are following a script. Instead, have simple and effective systems in place that allow you the time to carry out these steps with ease and avoid the high-stress moments at busy times. The more personalised touches that are added into every guest's stay the more natural and effortless they will become and it will soon become a standard of staying at your property.
Offering quality personalised service is in no way easy. It's hard when you have full occupancy and your team is flat out. But as an operator, you must take the time to step back and evaluate the service and experiences you offer. From the welcome on arrival, to the post check out thank you email; the extra service must be consistent and fit with your personal style and brand. Personalised accents in your service do not have to be grand and expensive gestures, in fact, the smallest touches make the most impact.
Some simple examples of personable service:
Handwritten/signed notes from the owner or management on check-in

If guests are driving to another location after checkout put some fresh and chilled water bottles in their car

Let guests know about local events such as small community events or local markets that may interest them. Also, consider introducing them to accomplished locals in your community who may fit their interests such as winemakers or gallery owners.

Extend some services such as complimentary cake or pastries to everyone who enters the hotel so that they walk away feeling and understanding the quality of service that they would receive if they stayed there. Not only does this establish consistency of branding, but activity providers, taxi drivers, delivery people, and servicemen can be part of a wider referral network it is important to include.

Give guests a small gift on check out that is easy to travel with. We teamed up with local companies, to give a more relevant gift. It should be a genuine gift, not a freebie that is emblazoned with your logo.

Create a personal room fragrance that you can gift to guests upon check out that will remind them of their stay with you.
Above all, always ask for feedback on the service you and your team provided. It's the only way to improve. A lot of guests will avoid giving feedback face to face so it is best to ask in follow up emails or leave a form before in room the night before check out.
Giving personalised and unique service (even when you are busy) will ensure you create more referrals, positive word-of-mouth and lasting memories for your guests, who have a reason to return. Preno's simple, yet clever hotel property management software is there to save you time and to simplify administration tasks. To find out more, get in touch with one of our friendly customer success team members.
Good luck with the high season!
Subscribe to our newsletter