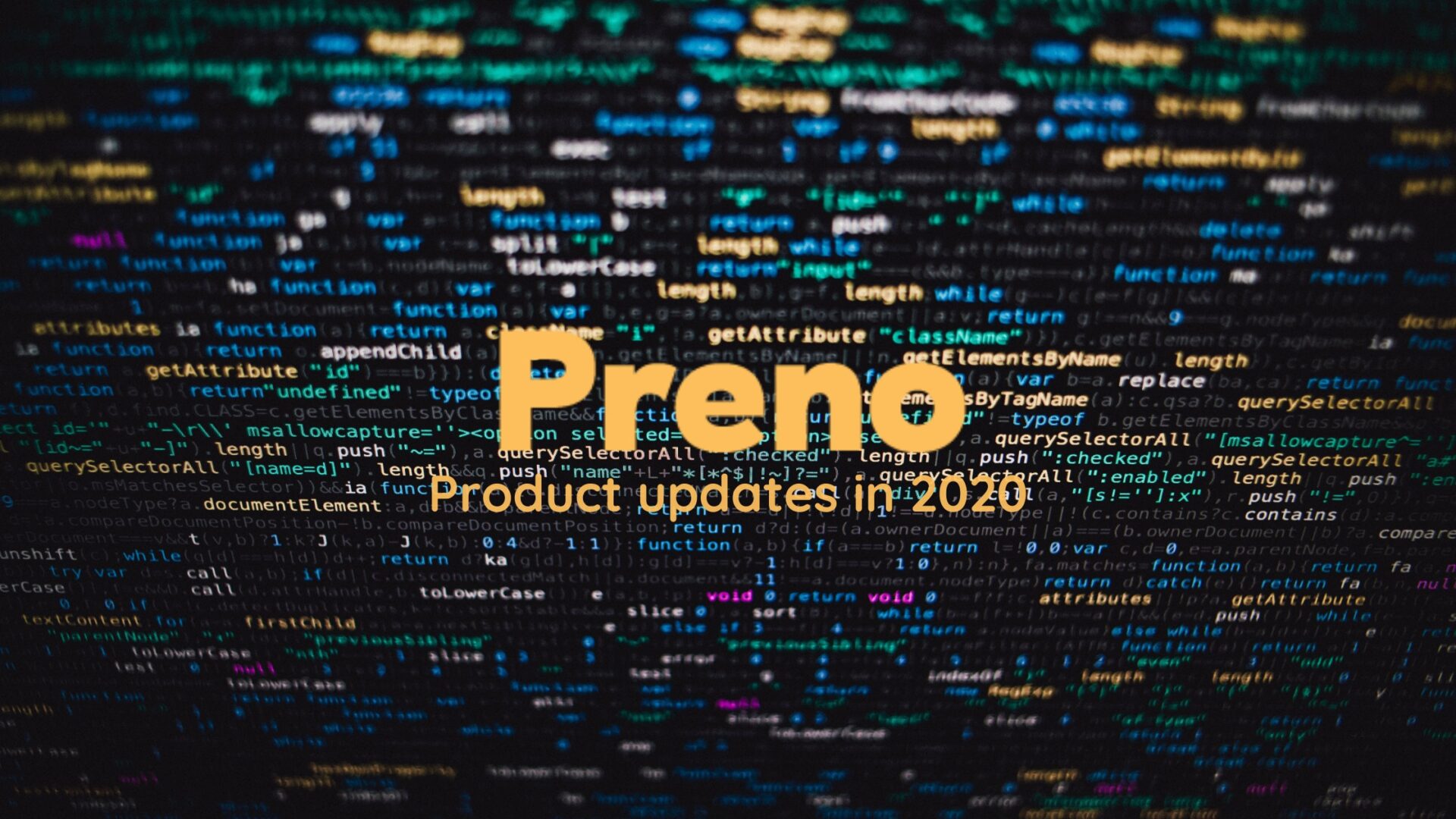 Preno product updates: what was new in 2020
At Preno, we follow a growth-focused ethos: to continuously improve & develop
Our product is ever-growing and improving, and with good reason; it is designed to simplify and streamline daily operations for hoteliers.
Preno was built for purpose; and its foundation continues to grow
Since the beginning, our team of software developers and hotel experts have dedicated their time to simplifying the way hoteliers do business.
This is why we are continuously implementing and releasing new and improved software updates to our product.
Key software updates we released in 2020
Multiple credit cards
Another new benefit of Preno is the ability to store multiple credit cards under one guest profile. With this update, you can now store multiple credit cards pre-booking, then have the flexibility to choose which credit card is desired, upon payment.
This update of multiple credit cards provides you with flexibility, and enables more comprehensive guest profiles.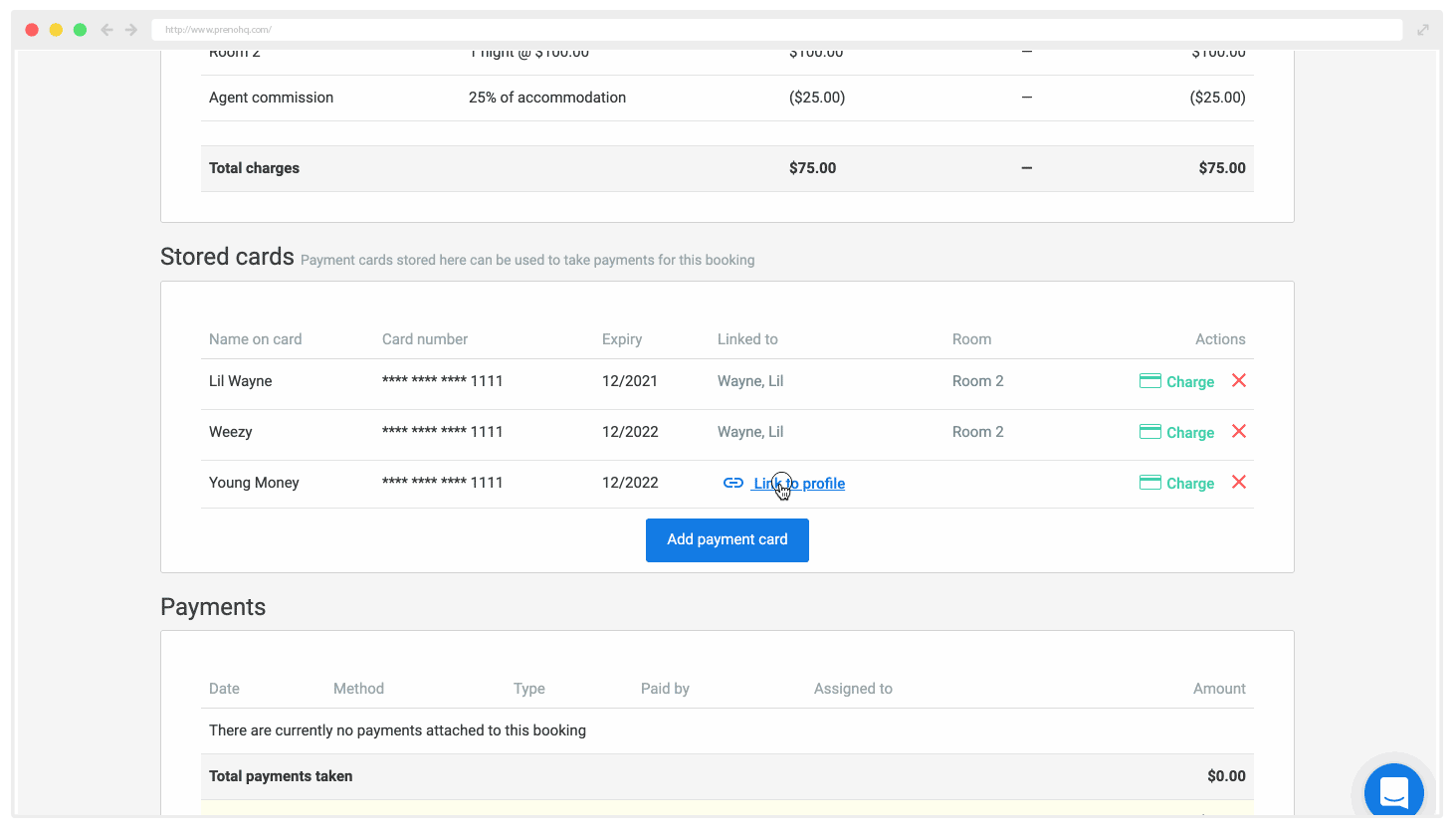 For more information on guest credit cards in Preno, click here.
Derived rates
Our latest feature to room rates in Preno is our introduction of derived rates. This feature provides you with the ability to dynamically adjust multiple rates all at once.
We designed the derived rates feature to increase competitive advantage, so you can respond quickly to changes in the marketplace.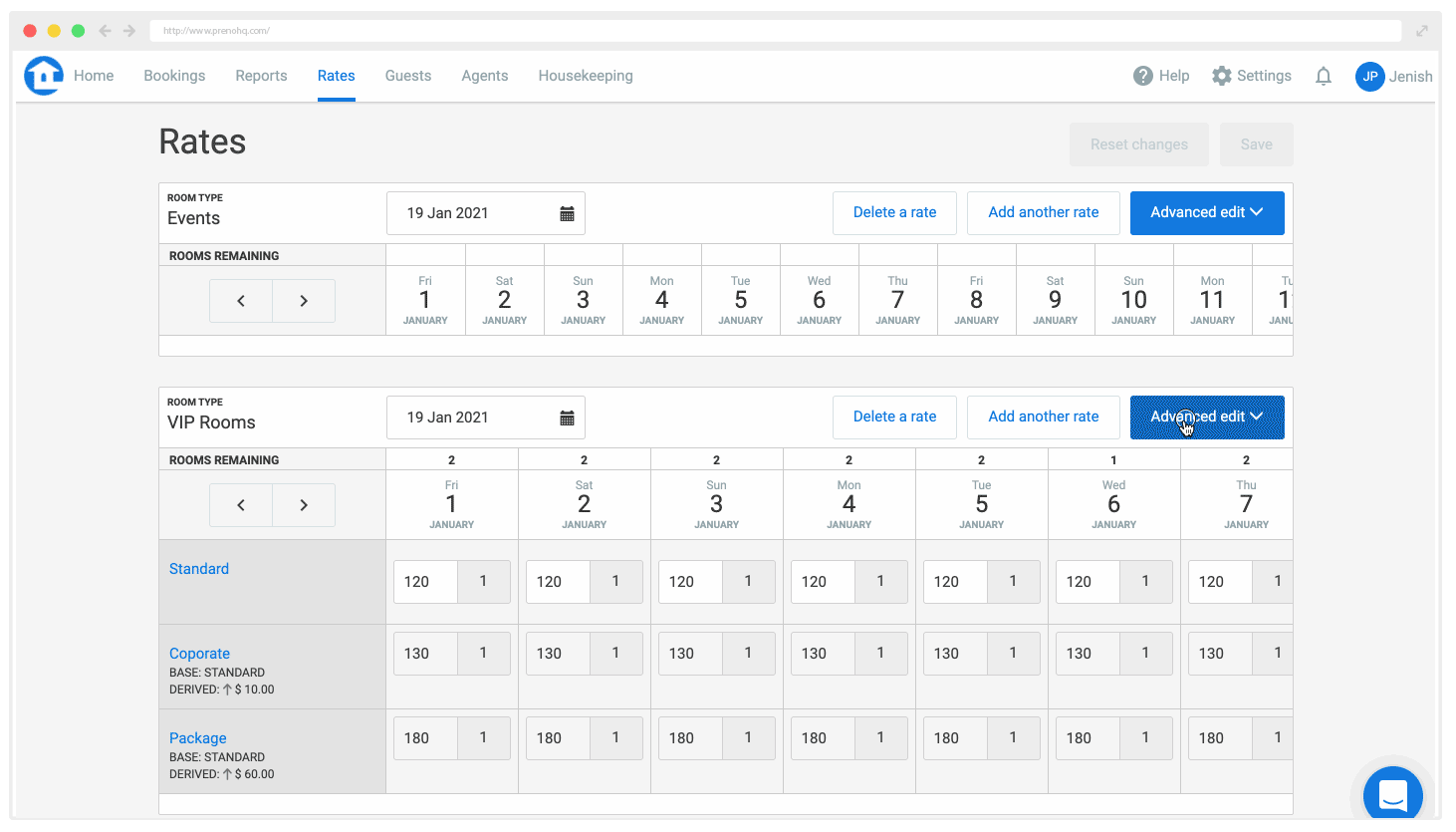 For more information on derived rates in Preno, click here.
Email automation
One of our favourite new features in Preno that we added in 2020 was email automation. With Preno, you can now schedule and send automated emails to guests. This is useful for new bookings, cancellations, reminders, and more.
Preno's email automation saves hoteliers a wealth of time on guest communications – not to mention, the scheduling is convenient.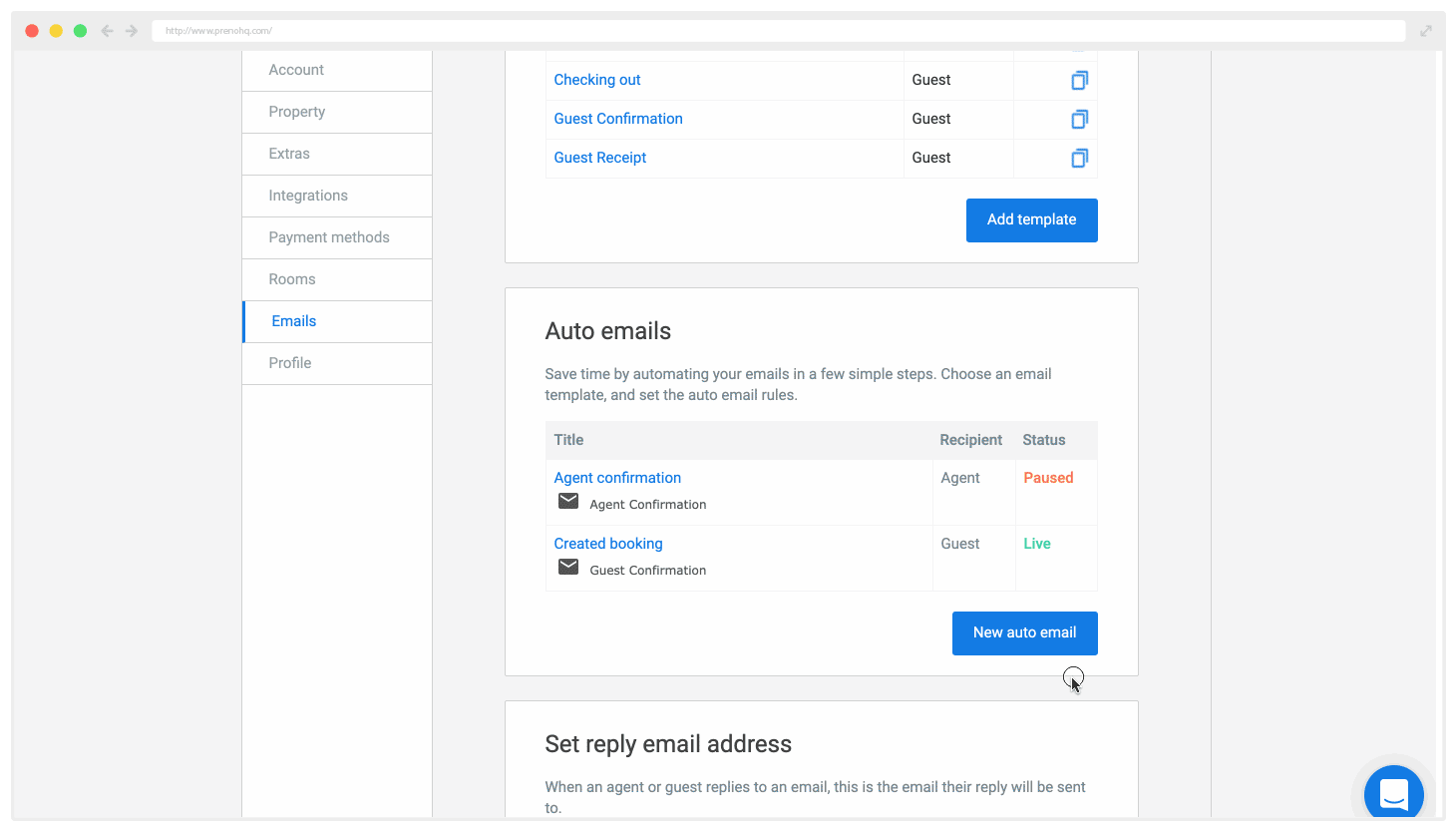 For more information on email automation in Preno, click here.
Bulk room status 
With this latest update, you can now update room statuses in bulk. This way, if your housekeeping has cleaned a large quantity of dirty rooms, instead of updating each room individually, you can do this all at once.
Preno's bulk room status update saves valuable time, and makes this process more convenient for hoteliers.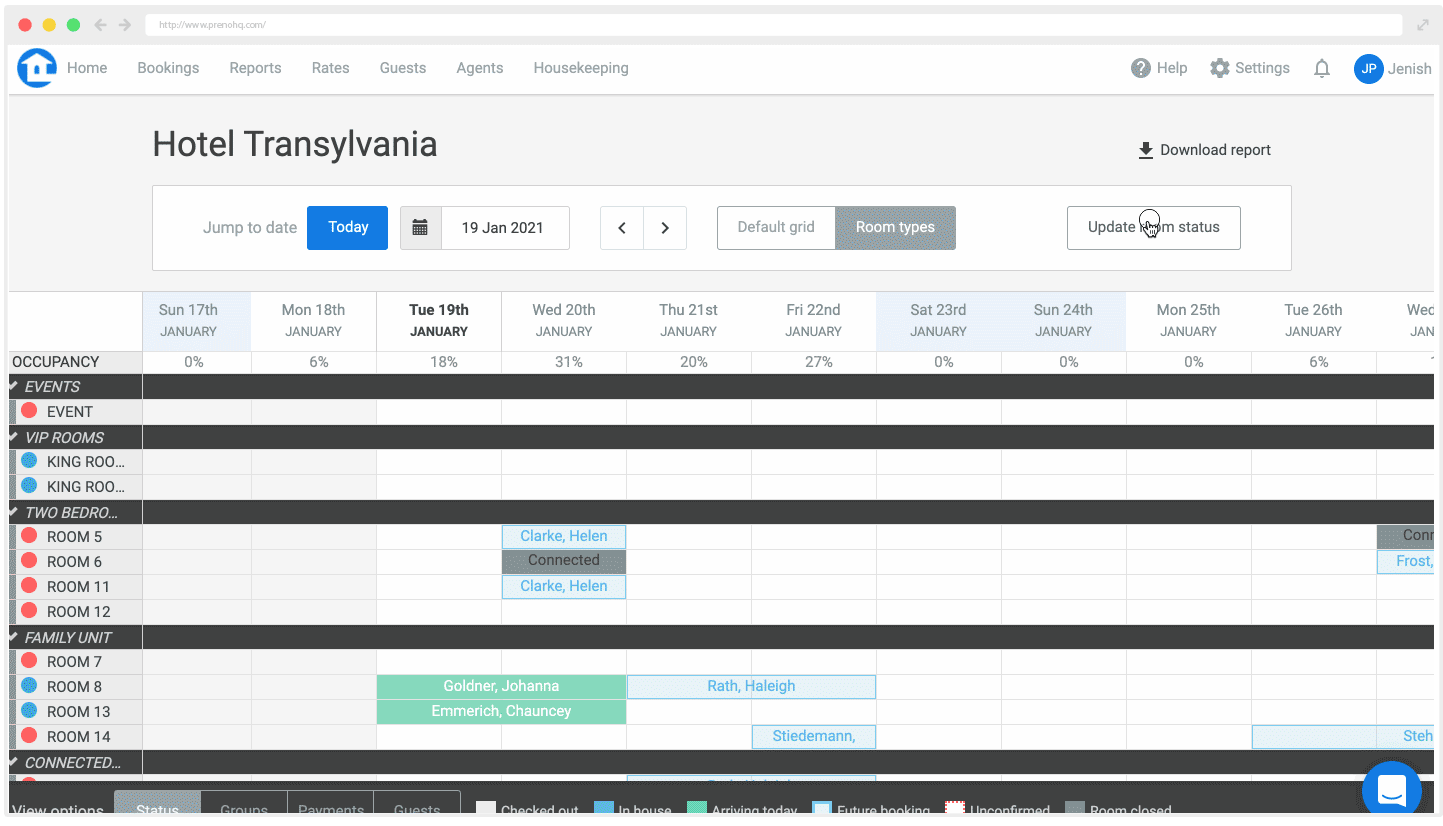 For more information on room statuses in Preno, click here.
Custom date ranges for reports
One of the key benefits of Preno is the ability to track hotel metrics and report on how your business is performing. In this latest update, we provided additional flexibility, so you can select custom date ranges for your reports.
Preno's custom date ranges update provides you with flexibility, so you can analyse more specified time periods in your reports.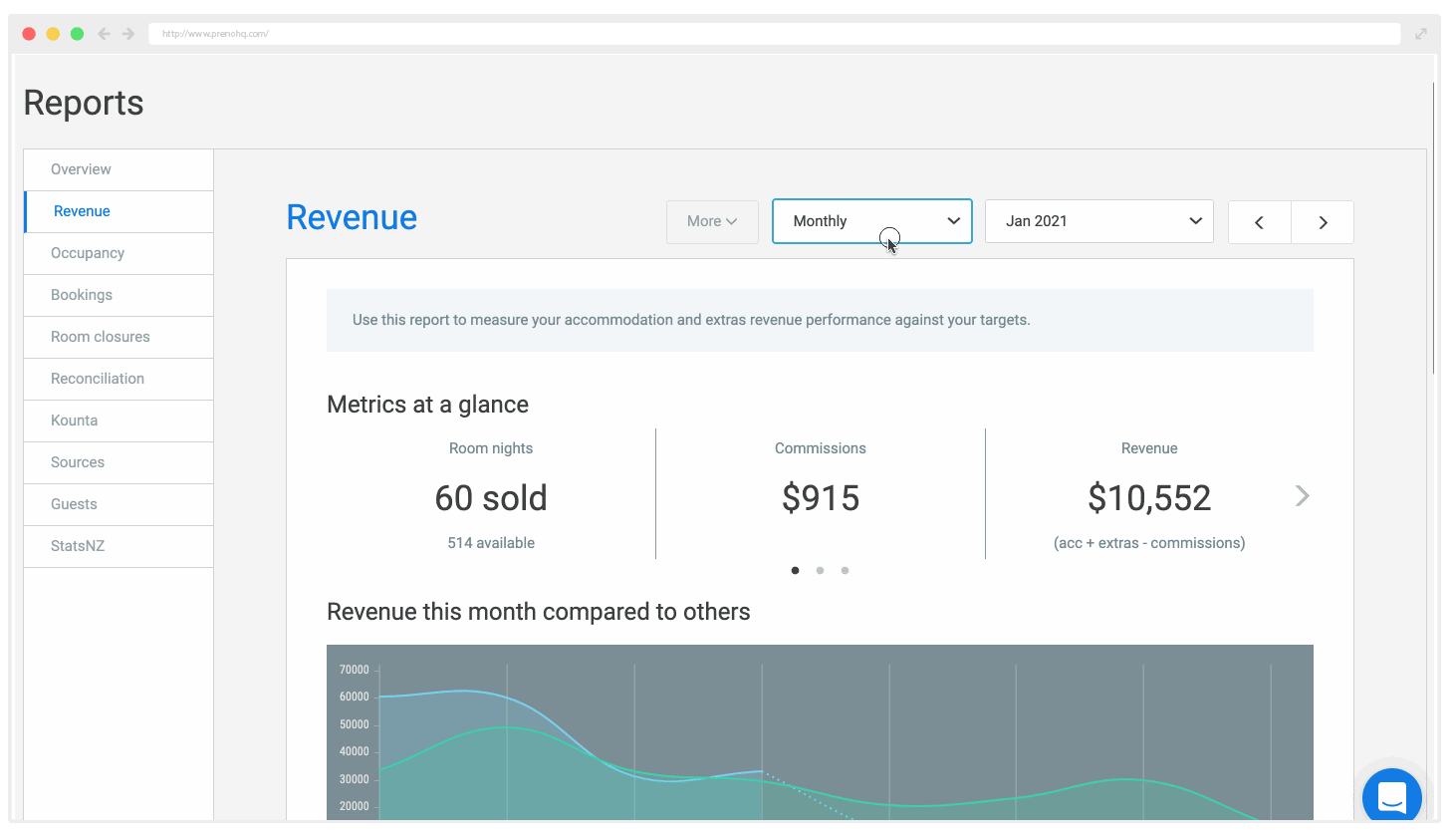 For more information on reporting in Preno, click here.
At Preno, we are continuously improving
We value change, just as we value you
While Preno has transformed since its original foundation, one thing has always remained the same: our commitment to simplifying hotel operations.
Our team remains up to date in technological advancements – understanding when and where improvements are needed. Not only this, we love to hear your feedback – we listen to you (our customers) implementing change where necessary.
Other beneficial updates released in Preno in 2020
Add events to grid
Add cancellation reasons to reporting
Prioritise rooms on the grid
Use room stay report to organise airport transfers
More customisable mapping for Xero
Ability to extend rates to 750 days
Live housekeeping statuses
History of room status events
Ability to rename existing rates
Steppers added for group bookings
Detailed error messages for Xero
Minimum nights extended to 365 days
Alerts on payment screen added
Unconfirmed bookings removed from occupancy reports
Ability to link credit cards to guests & agents
For a full list of Preno software updates released in 2020, check out our help centre.
Want to see Preno in Action? Join our free webinar: Sign up here.

Searching for an advanced hotel management system? Trial Preno for free.
Subscribe to our newsletter