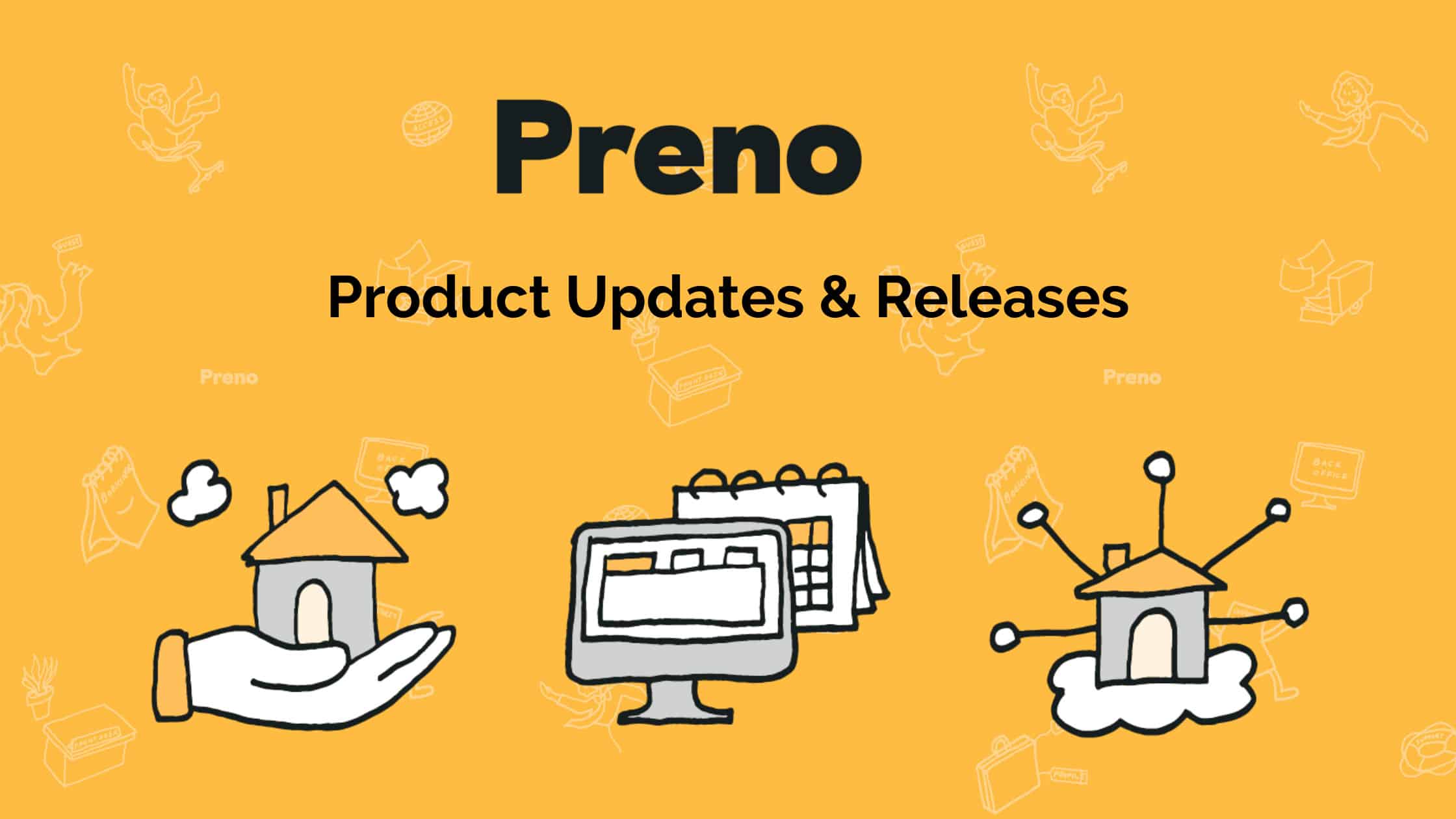 Product updates & releases: what's new in Preno?
Here at Preno, our product development team is continuously creating new features and implementing updates to our software. So as to provide hoteliers with a powerful, and evergreen hotel management software – one that exists as an autopilot platform for hotel businesses.
Preno was built for the purpose of placing power in the hands of hoteliers – in that it offers a seamless smart suite of tools accessible via the cloud. Hoteliers are able to login and let Preno's powerful automation run their business for them.
In keeping with this mission, our product development team listens to our customers and the industry – gaining invaluable feedback and insights, which they then use to innovate and develop Preno, releasing new and fresh updates fortnightly.
So far this year, we have released two large product updates, in addition to a number of small (yet still powerful) product releases. We've compiled some of our biggest updates below. 
Large product releases
All-In-One release – Channel Manager & Booking Engine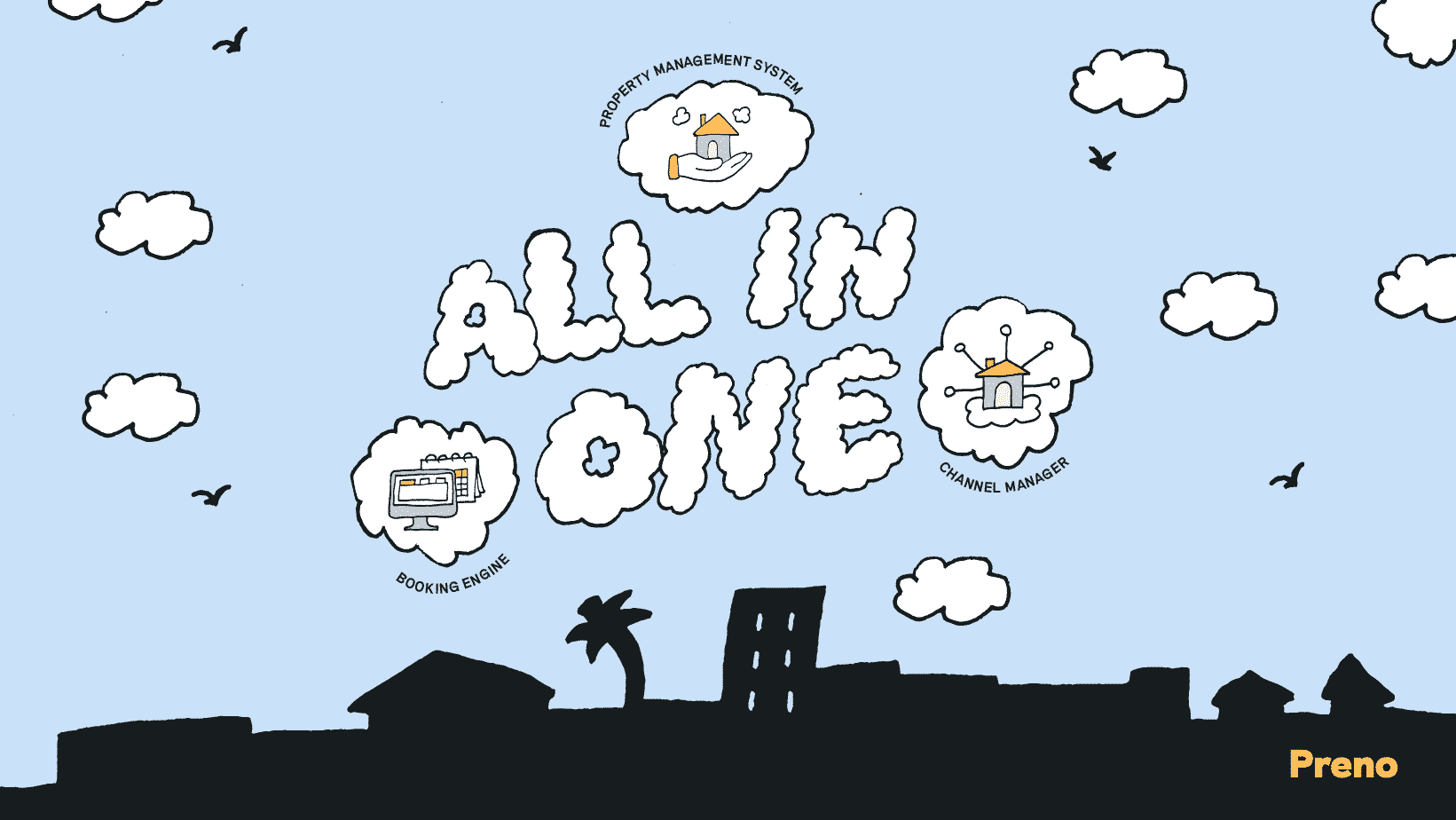 Earlier this year we released our new All-In-One hotel software bundle! PMS + Booking Engine + Channel Manager – everything your hotel needs to succeed! 
With this bundle, hoteliers are able to optimise the Preno PMS (Property Management System), connect with OTA's (Online Travel Agents) with our Channel Manager, and collect direct bookings with our Booking Engine. 
Learn more about our All-In-One software subscriptions here.
Channel Manager
With our new Channel Manager, you can sync your hotel with 56 of the most popular OTA's – including Booking.com, Expedia, and Airbnb. 
By optimising both Preno's PMS and Channel Manager, hoteliers are able to improve efficiency and maximise revenue with instant reservation and availability updates. You can simply update a room rate in Preno, and within seconds all of your OTA channels are updated. The same works with booking details coming through – availability will be updated immediately in real-time.
Booking Engine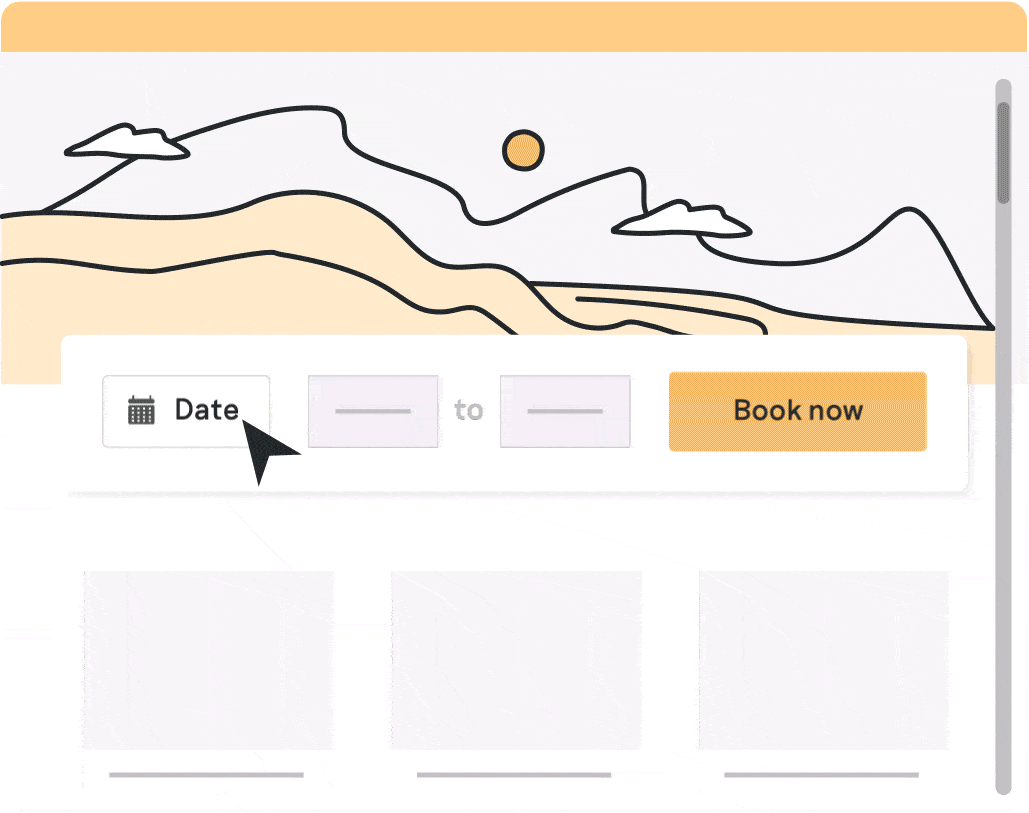 Our new Booking Engine is mobile-optimised, and intuitive – meaning that guests can easily book directly (other engines are often over-complicated), and you can grow your revenue. Collecting bookings direct is more profitable for your hotel business, as you can avoid the 15% fees associated with OTAs. 
Our new Booking Engine also allows you to collect important guest details directly (more detailed and efficient than OTA's like Booking.com).
Key product updates
Automatic Credit Cards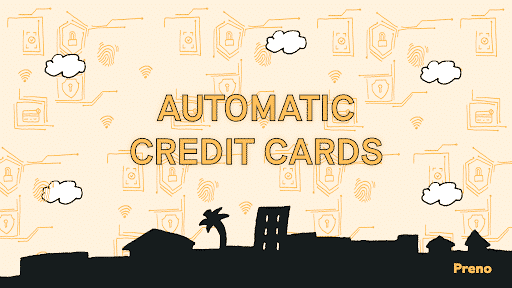 Earlier this year, we released an enhanced integration with Stripe Payment Gateway – providing Preno customers with an automatic credit cards functionality.
With this feature, customers can automatically collect guest credit card details when guests book via OTA's – as Preno's integration with Stripe safely, and securely pulls guest credit card details, storing them within your PMS. This update to Preno has removed manual administration, and improved security for hoteliers.
Extra Guest Charges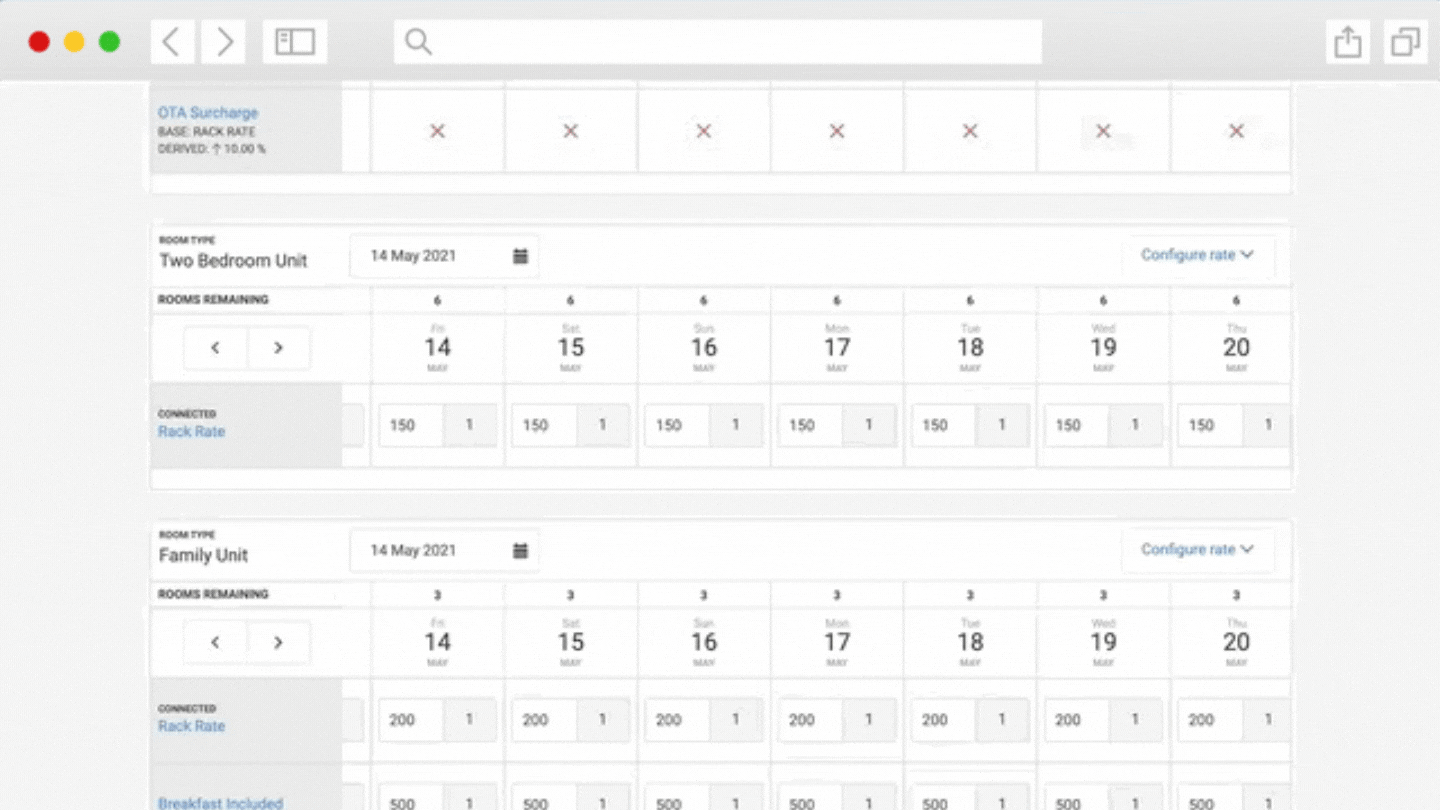 Another product update we have released in Preno this year, is the ability to set up extra guest charges for room rates. As an example, you can set a base rate for your hotel rooms, and then set up an 'extra guest per room' charge, so that when guests book your hotel, they are automatically charged extra (based on the rates and rules you set in Preno).
Xero Troubleshooting – check-out guests & fix later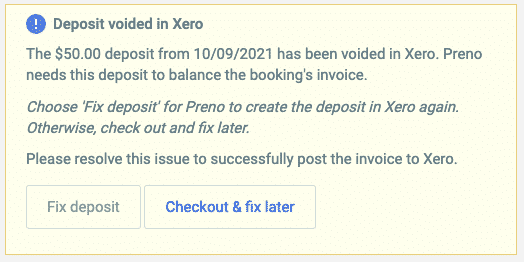 We also recently released an update to Preno's integration with Xero; one that allows users to check-out guests, and fix discrepancies with Xero later. 
For example, if there is a 'voided in Xero' error, front desk staff can still check-out guests, and then fix this discrepancy later. This is especially helpful, as the front desk staff might not have access to Xero. This ensures a smooth check-out, accounts remain tidy and the guests are happy.
Where Preno can not automatically fix the discrepancy: the Xero integration messages will now also guide you on how to resolve the issue and provide you with a short and simple step-by-step guide.
CTA/CTD – Closed to Arrival / Closed to Departure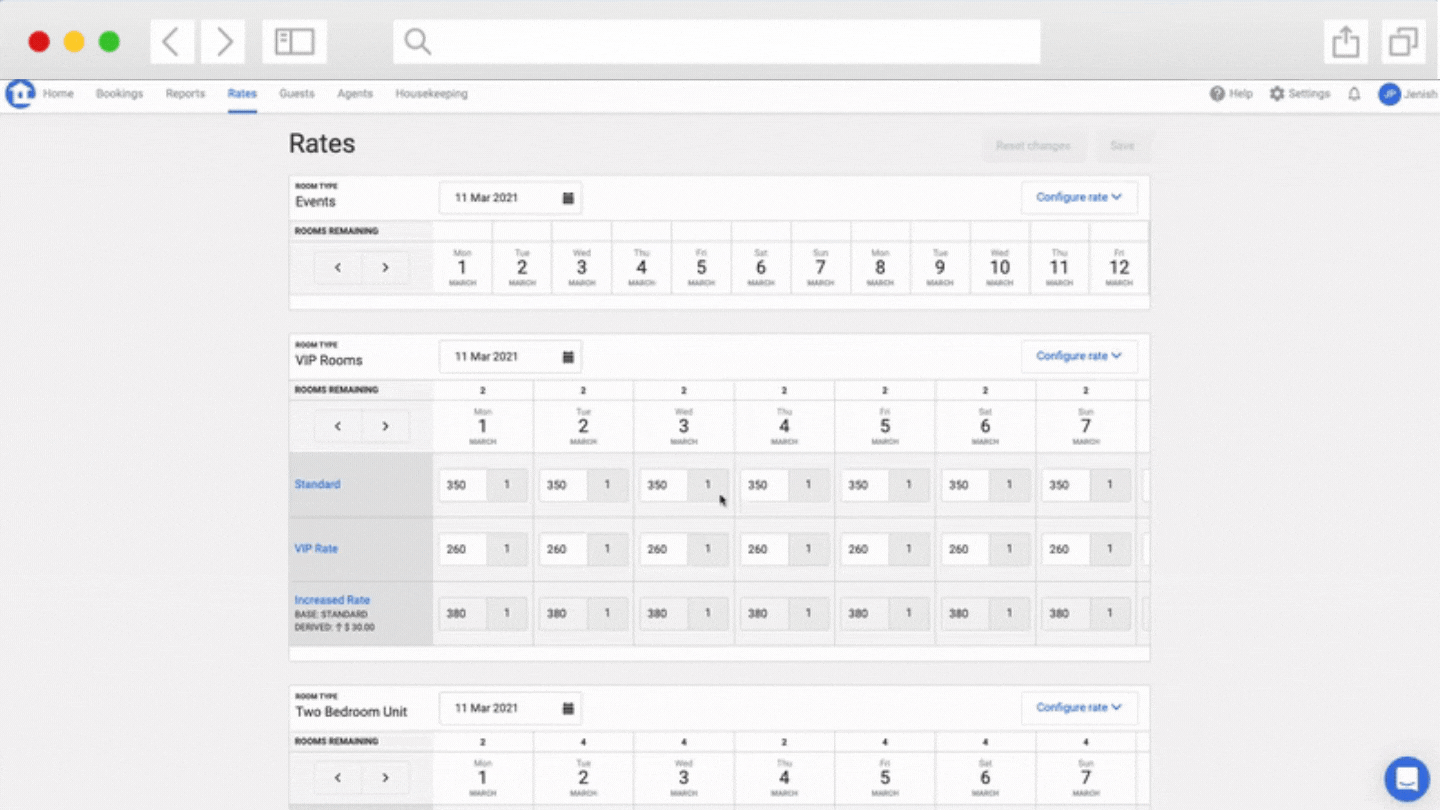 In Preno you can make changes to your rates by clicking on the rate you would like to edit and click 'advanced edit'. We recently added a new feature where you can set 'closed to arrival' and 'closed to departure' rules (CTA/CTD). 
This feature allows you to set rules during busy seasons (like Christmas) where you don't want guests checking-in or checking-out on busy holidays. 
Setting CTA/CTD rules is a also a great tactic to increase RevPAR (revenue per available room), as it encourages guests to stay extra nights (e.g. if they can't check-out on Christmas day, they might stay an extra night and check-out on boxing day instead). You can also set 'minimum night stays' in Preno as a similar tactic.
Integration with ADP – Accommodation Data Programme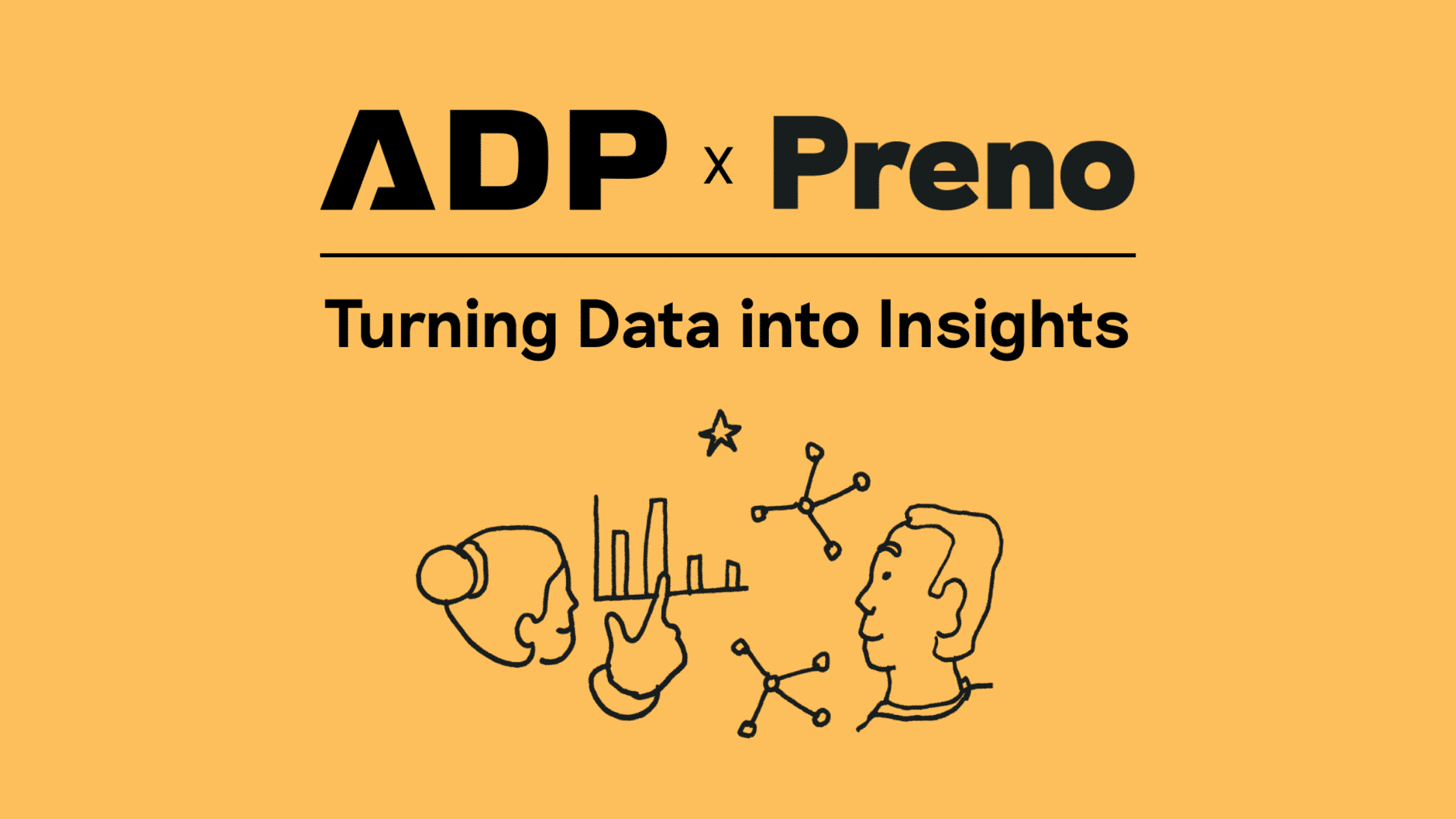 This year, we also recently integrated with New Zealand's official Accommodation Data Programme (ADP), to help sync accommodation performance data. 
With the recent changes to the hotel industry, and spikes and pitfalls due to Covid-19, now, more than ever, tracking performance is an invaluable tool for hoteliers. This new integration provides hoteliers with data to track and benchmark their performance with – where they can see what the industry standard is, and how they compare to it. 
Read more about how this integration works here.
Sneak peek: a couple of new updates coming soon!
Goki Smart Lock Integration: Preno will soon be able to connect with Goki (a hotel room smart lock) so that  hoteliers can automate check-in processes, and guests can go contactless. More information to come soon. 
Windcave Payment Gateway Update: Improvements to direct integration. Preno will automatically pull credit cards from your OTAs through your channel manager, saving you time from manual admin.
And more!!!
Subscribe to our newsletter