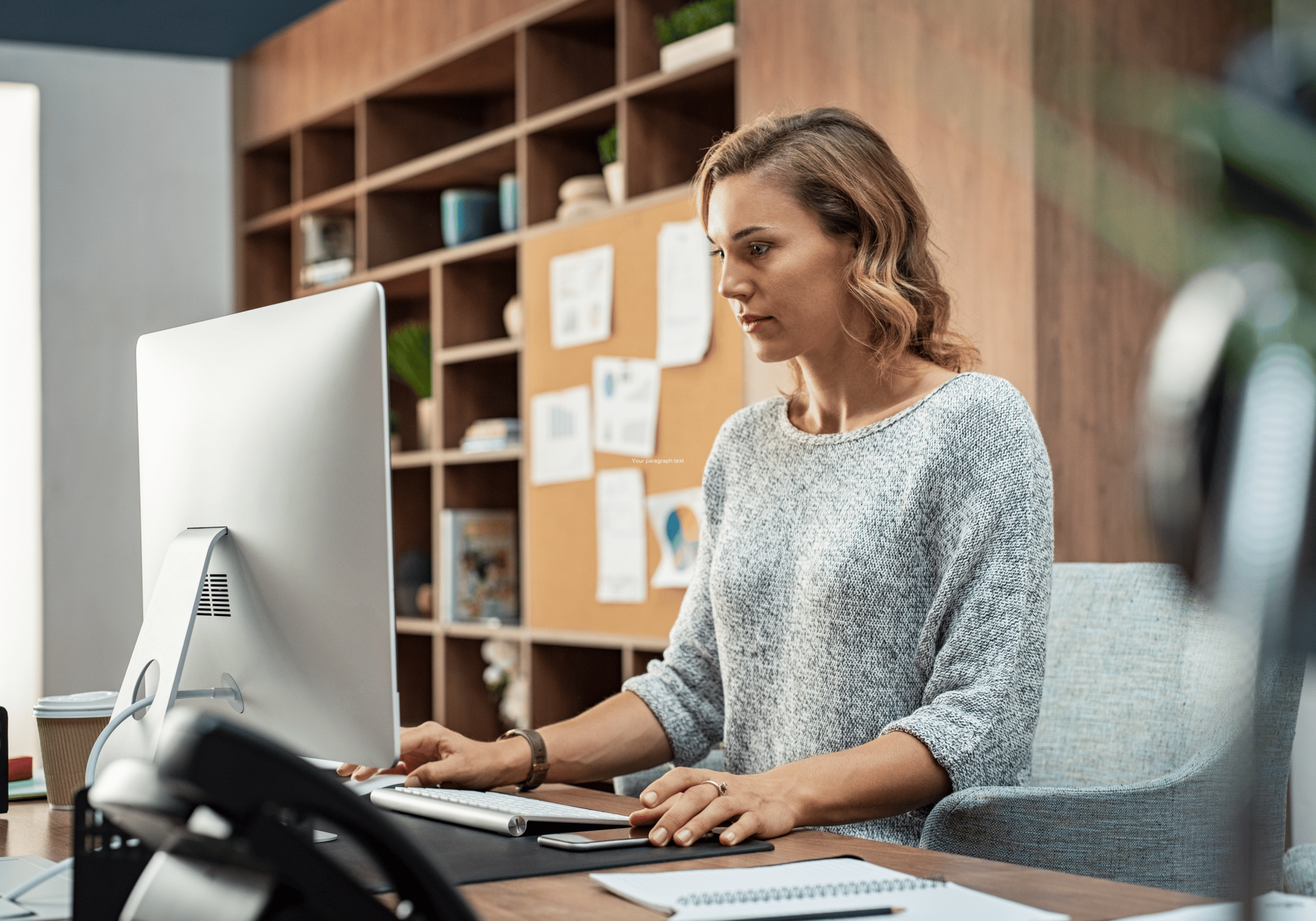 Small Hotel Email Marketing: 9 Emails Your Guests Want To Read
As a small hotel, you might be wondering what kind of email content will resonate best with your guests. After all, you want to make sure that your communications are valuable and relevant, so that recipients actually look forward to hearing from you.
In this article, we'll share 9 types of email content that your guests are likely to find helpful and engaging. By implementing a few of these ideas, you can start building stronger relationships with your guests and driving more repeat business.
Why is email marketing important for small hotels?
Email marketing is a smart, effective and affordable way to connect with existing and potential guests. As a small business, your hotel needs more reach to thrive. Email marketing can help you with that.
Hotel email marketing involves sending guests with periodic and prompt emails after every interaction with you. Right from before their arrival to post-check out, use emails to provide a personalised touch in this digital age.
What's more, email marketing can also help increase direct bookings and grow your hotel business. Here are 9 types of email campaigns your guests would love to receive from you.
9 types of emails you should send your guests
Here's a list of nine types of emails that you could send to market to your guests, pass on information to your guests and improve their experience at the hotel.
1. Hotel Reservation Email
The hotel reservation email is the confirmation email that your guest receives immediately after making a booking.  This email should include all the relevant details about their stay, such as the dates of their stay, the room type they booked, and your cancellation policy.
If you use a property management system (PMS), these mails can be automated through the dashboard. As a small business, if you aren't already using a PMS, now is the time to consider it. It can save you from time-consuming customer interactions using automation. Who doesn't fancy saving time, while securing bookings?
Let's get back to the hotel reservation email now. Use this mail to:
Confirm the date of booking
Confirm the rooms and its occupancy
Confirm the duration of stay
Send payment confirmation details
Inform the check-in and check-out details
Send Hotel address and directions
Send contact information
Availability of relevant packages with a link to your website
This email will help initiate your relationship with your guest and start on the right note—with trust and credibility. So, don't skip this mail and also be prompt with it to ensure a great first impression.
2. Preferences and/or Upsell Email
Now that your guests have made a booking, should you wait until their arrival to get their preferences? Hard no.
Though it may be easy to arrange most of your guest's preferences on a short notice, here's the difference between a good hotel and an average hotel.
Send a mail to your guests prior to their arrival asking about their preferences. This is a way you can learn more about your guests before they arrive. Here are a few things you could ask:
Medical conditions that you should know about
Need for special arrangements like wheelchair
Need to pick up from the airport/point of arrival
Need for special amenities in your room
Did you know you can also use this opportunity to upsell your business? Include a list of services and amenities that you provide. It could be spa packages, local tour packages, taxi services, car rentals, gym/fitness center or even discounted prices of your services if booked prior to arrival.
This mail will surely make your guests excited about their stay and upselling will reap rewards as increased revenue. That's a win-win!
3. Pre-Arrival Reminder Email
The pre-arrival reminder is a way of showing your guests how important they are and that you are excited about their arrival. You can use this email to:
Remind guests of their upcoming stay
Upsell your services or amenities
Inform about any offers or discounts that they could avail
Inform about any changes in the itinerary
Educate your guests on what to do in your area
It also eases their pre-arrival anxiety. How do you do that? When drafting a pre-arrival reminder, always keep your guest's convenience in mind. Reconfirm all the details once again. From the room type, date of arrival, duration, check-in date, guest details to the preferences gathered during the preference email—include them all. After all, you want your guests to have a hassle-free stay, right?
So when do you send it? Send it at least 2 days before their arrival. If you use a PMS, you can automate it with a loaded template.
Make sure you arouse the excitement of your guests with this email. Use phrases like "we are looking forward to your stay" or "can't wait to have you here". You could also use it to upsell some of your services. For e.g. Allow them to order special pillows, bath robes, book spa appointments etc. to make their stay even more comfortable.
You should also include information about what to do in your area. This can be anything from recommending restaurants, cafes, clubs or bars, to historical places, parks or even the must-see sights.
4. Post-Stay Thank You Email
Now that your guests have completed their stay, does your relationship end? No.
As soon as the guest checks out after paying, send a personalised email thanking them for their stay. Why a personalised email? Good question. Your guests have singled your hotel out of all their options. This is a way to express gratitude and promise a lasting association with them. Keep the tone of the email warm and genuine. Thanking your guests is important as it makes them feel appreciated.
Your guests will leave the place with a good memory, and you'll have gained a repeat customer.
5. Request For Feedback/Review Email
Your guests have completed their stay at your hotel, now what? How do you find out how their stay went? How do you turn their experience into an endorsement for your business?
It's simple. Hit them with an email and request for feedback on their stay. Remember to send them within 48 hours of their check-out time for accurate and helpful response.  You can use this feedback to improve your services and make necessary changes.
This is a powerful email that could essentially bring back more businesses. So, getting a response is very important. Yes. How do you achieve that? Keep the questions short and simple. Write a short note of gratitude and follow it up with a feedback form. You could also add a link to your social media handles and ask for a quick endorsement. Given the potential of online reviews, a positive feedback and review could prove profitable for business by attracting new customers. Never skip a chance for that!
Not only will this enhance your hotel's reputation but also give you an insight into what your guests think of your services. You can use this feedback to improve various departments of your hotel, right from housekeeping to the front desk.
You can also go a step further and segment your guests based on their feedback. For e.g. if they have given all 5-stars, send them a "thank you for being our loyal customer" email or if they gave 3-stars, send an email apologising for the inconvenience caused and assure them of better services on their next visit.
And if you're really keen on making an impact, consider offering them a complimentary stay or service the next time they visit.
6. Loyalty Email
Loyalty programs result in guest retention, guest referrals which leads to continued revenue. Sending loyalty emails means asking your guests politely to continue their association with you by promising them rewards for it.
The first step to a loyalty program is to have your guests opt-in for it. You can do this by adding a pop up on your website, or include an option in the post-stay feedback email.
Once you have the list of people who have opted-in, it's time to send them loyalty program related emails. You can use these emails to promote your loyalty program, highlight its benefits or share special offers for members. These emails need not always be promotional, they could also include content that educates your guests on how to get the most out of your loyalty program.
You could educate them about how many points they need to avail a certain benefit or what all benefits are available under the loyalty program etc. You can also use it as an opportunity to upsell some of your services. For example, allow them to order special room service, or priority booking for shows and events etc.
The loyalty email is a great way to increase customer engagement as it gives your guests a reason to keep coming back.
Not all guests are going to be repeat guests but some of them may have ties to the city/town. Identify the pattern of travel if they have booked you more than once, then send them a loyalty invitation during their usual time of travel. This is a great way to get more business and increase ROI.
7. Inspirational Newsletter Email
All the emails we saw so far are those that require a one-time response. Newsletters, on the other hand, are regular emails used to share relevant information, offers, promotional content with your existing subscriber list.
The idea is to keep your guests updated about what's going on in and around the hotel. You can use this email to promote hotel events, share special offers or even inspire them with travel stories. You can also use this to keep them updated on what's happening in your local area —tourist attractions, new packages, special deals, seasonal offers or anything that may be beneficial to them.
You can also use it as an opportunity to upsell some of your services. For example, allow them to order special room service, or priority booking for shows and events etc.
The key to a successful newsletter email is to make sure it contains relevant and useful information for your guests. No one wants to read an email that's full of fluff, so make sure the content is engaging and interesting. Get a writer to draft such periodic newsletters and send them weekly or bi-weekly or even monthly.
8. Promotional Offer Newsletter Email
The promotional newsletter is an exclusive newsletter used only to promote your business. You can use this email to let your guests know about special offers, discounts, or any other promotions you may be running. Overdoing it may cause the customer to consider it spam and unsubscribe, so make sure to only send this out when you have something new to share.
A good promotional offer email should:
Include a catchy subject line to grab the reader's attention
Have a clear and concise message
Include a strong call-to-action
Be visually appealing with images or videos
Include an element of urgency
It's a good idea to segment your customers based on broad categories such as business guests, family guests, frequent travellers etc. and send them curated promotional offers.  This will ensure that your guests only receive content that is relevant to them, making it more likely for them to take advantage of the offer.
Also remember that the offer should be time-bound and sensitive to the time. For example, don't send Autumn season offers in Spring.
9. Special Occasion Email
Do you know when your guests' birthdays are? Or their anniversaries? You should. And here's why.
Sending your guests a birthday email or an anniversary email is a great way to show them that you care. It's a personal touch that will make them feel valued and appreciated. And it doesn't have to be anything big—a simple "Happy Birthday" or "Happy Anniversary" message will do. You can even include a special offer or discount to sweeten the deal.
This is a great way to increase customer loyalty and engagement. And it's also a great marketing opportunity to upsell some of your services. For example, you could offer them a free upgrade on their next stay, or a complimentary bottle of champagne in their room.
The key here is to make sure the email is personal and tailored to the guest. Generic emails will be quickly deleted, so take the time to write a personal message.
Email marketing is a powerful tool that can help you boost your hotel business. By using the right strategies, you can increase customer loyalty, engagement, and conversion rates.
So there you have it – 9 types of email your guests want to read. Now it's time to put these into action and start boosting your business.
Subscribe to our newsletter